Cruisin' Lake Superior's North Coast
320 of the most scenic kilometres on earth. This is the ultimate guide for a Thunder Bay to Pukaskwa road trip.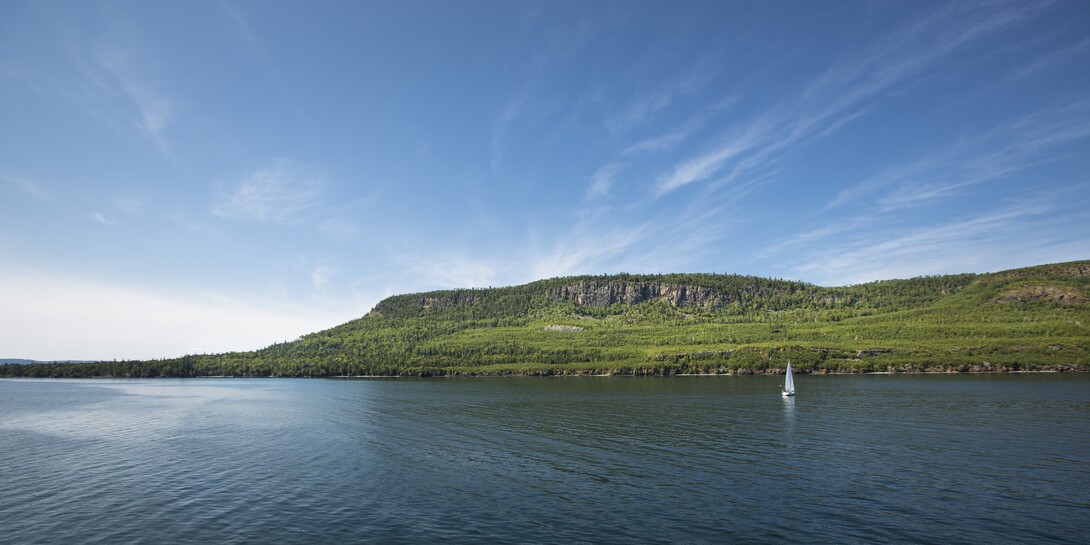 Imagine a beautiful, summer, Friday afternoon in Thunder Bay. You're standing downtown, watching the sun sparkle like a sea of diamonds across the surface of the world's largest freshwater lake. One might think that it couldn't get any better than this, but this is just the beginning.
The North Coast of Lake Superior is a bucket list drive and there is no better time to experience the winding roads and scenic views than summer. 
Collect your favourite passengers and a tent and jump in the car.
Eastward Bound.
Begin your journey in Thunder Bay
By Car: Highway 11 & 17 from East or West, Highway 61 from the South
Day One
Heading East on Highway 11/17,  your first stop is the Terry Fox Memorial and Scenic Lookout.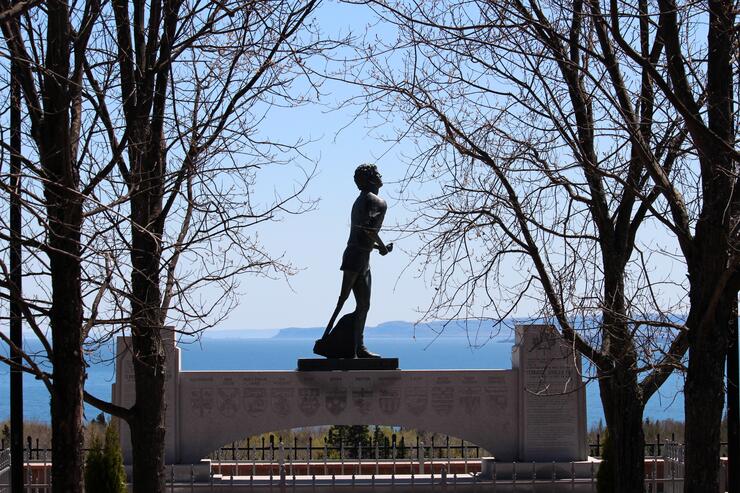 The Terry Fox Memorial and Scenic Lookout is located on the TransCanada Highway on the section aptly-named the Terry Fox Memorial Highway, just a few kilometres West of the spot where Terry was forced to end his Marathon of Hope in 1980. Stand beside the inspirational monument of one of the greatest Canadians. The nine-foot-high bronze statue is set on a 45-ton granite base, with a foundation of local amethyst (we'll get to more local amethyst in a little bit) and stands tall in front of a spectacular view of Lake Superior and the Sleeping Giant.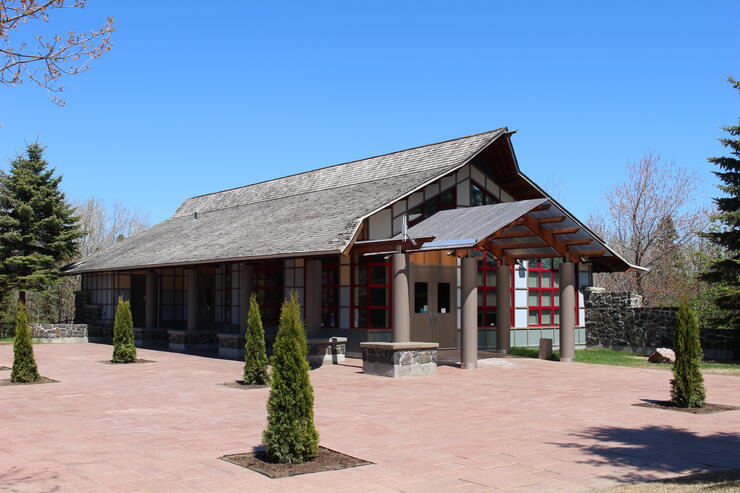 Also, head into the Tourist Information Centre onsite to use the facilities, find vending machines and speak to the knowledgeable travel counsellors to get all the information and maps you'll need for your adventure.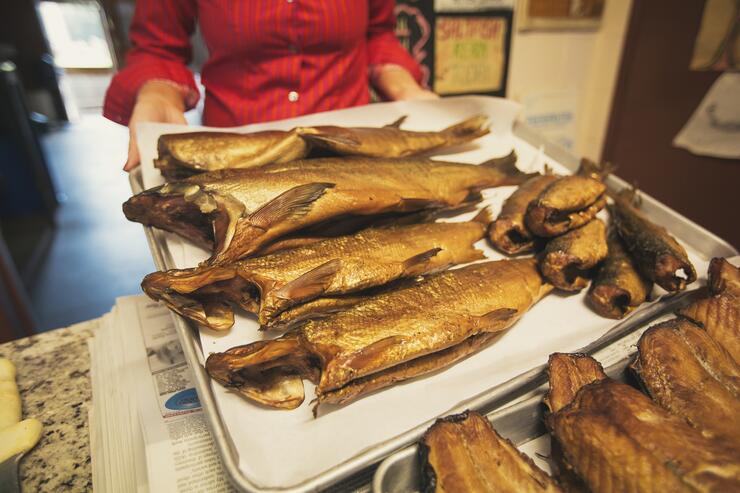 Detour off the main highway to Lakeshore Drive for scenic views and the Shuniah Business District where you will find a great restaurant (Missing Horse Roadhouse), a variety store (Crystal Beach Variety), a pharmacy (White Cedar Health Centre) and a smoked fish and souvenir shop (The Fish Shop).
Down Highway 11/17 you will approach the turn off to Sleeping Giant Provincial Park and Silver Islet.
You've seen the Giant in all its wonder, but now on your journey you have the chance to conquer it yourself. Choose your own adventure with over 100 km of hiking trails for both day and overnight hikes; well-marked routes range from 0.5 km to 40 km in length so there is literally something for everyone of any fitness level and there is a scenic reward on every route.
Silver Islet, now a quaint, cottage community was once a mining town, housing the hardworking miners that extracted silver from what at the time was the world's largest silver mine.
Photo Op: Check out the Pass Lake Tressle (you can't miss it)
Must-hikes:  the Sea Lion and the Top of the Giant.
Day 2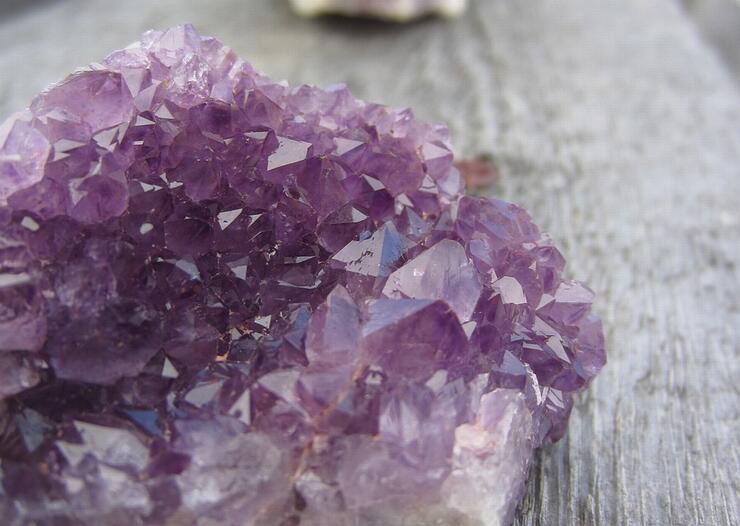 Back on the main highway, the next stop on your adventure is a visit to amethyst country. Amethyst is Ontario's official gemstone and it is found in enormous quantities north of Lake Superior. Stop in at one of the many mines in the region to learn more about this precious, purple stone and dig-your-own souvenirs.
Visit Amethyst Mine Panorama, Diamond Willow Amethyst Mine and/or Bill's Old Amethyst Mine.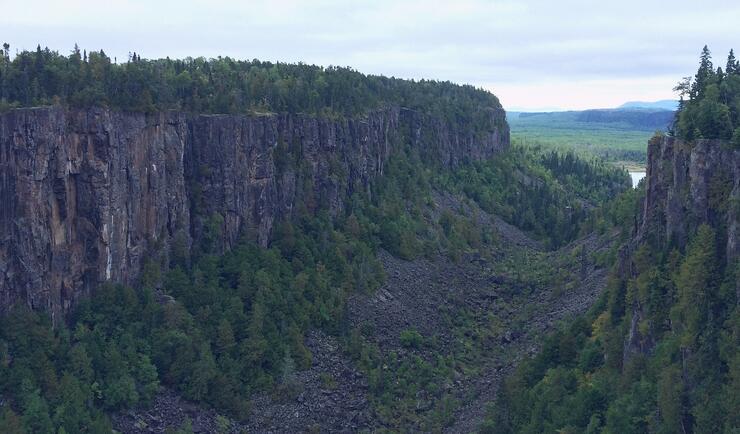 Once you've unearthed some treasures, your journey will take you to new heights. Experience unprecedented views from the viewing areas atop Ouimet Canyon, a gorge measuring 100 metres (330 ft) deep, 150 metres (490 ft) wide and 2,000 metres (2.0 km; 1.2 mi) long. If just viewing the canyon doesn't get your blood pumping, head just a few minutes up the road to Eagle Canyon Adventures where you can cross the gorge on Canada's longest suspension bridge or rip through it on the exciting zipline (also Canada's longest).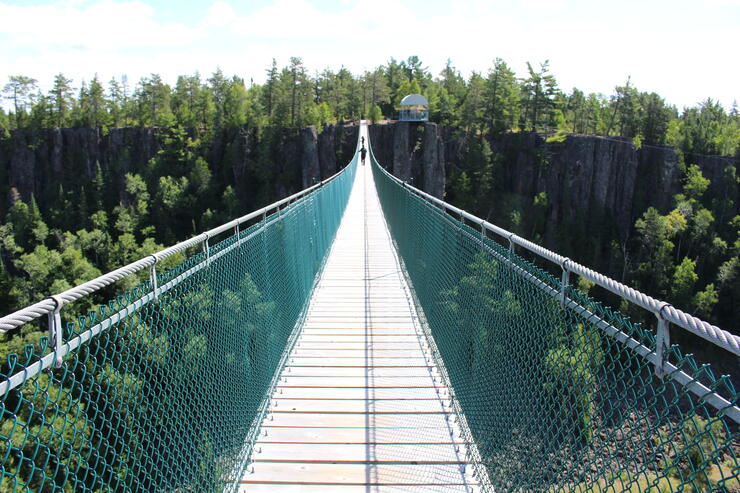 Pit Stop
: Turn down Highway 628 towards the community of
Red Rock
. Visit the redeveloped Red Rock Marina for a scenic stroll or cool off in the splash pad. 
Back on the Trans-Canada, Nipigon, the next community you will encounter is only 10km away. Nipigon is a full-service community with over 1,600 residents and many of the recognizable franchises we all know, including a Canadian Tire for any mechanical or equipment needs you may have, but there are also many local establishments to discover. 
Pit Stop
: Try the 
La Luna Cafe
in the heart of downtown for fresh baked goods and fantastic sandwiches. 
Photo Op: The famed Nipigon River Bridge. This $106 Million bridge development is the only cable-stayed bridge in Ontario and is itself a work of art.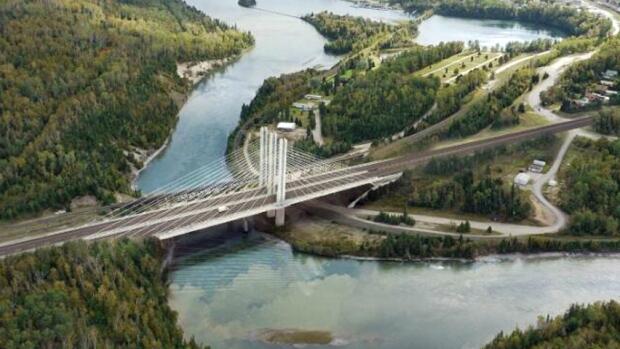 With all these spectacular views of the big lake, you will no doubt be itching to get out on the water. When you arrive in Rossport, take a guided boat tour of the Rossport Islands with Discovery Charters (you might want to book this in advance). Be sure to bring your camera.
Travel back to Rossport with your boat captain and continue down the highway a few minutes further to Rainbow Falls Provincial Park. Rainbow Falls offers two camping areas, one on the shore of Whitesand Lake offering warmer (re: more swimming friendly) water and the other (the Rossport Campground) on the rugged shores of Superior. Rainbow Falls has electrical as well as tent sites, showers and washroom facilities and is only minutes from the communities of Schreiber and Terrace Bay (and grocery stores and restaurants.)
Photo Op: Aguasabon Falls in Terrace Bay
Day 3
The final day of the trip will offer even more scenic lake views, but also insights and inspiration as you discover a deeper connection with the lands and traditions of the area's First Nations peoples. 
Travel East on Highway 17 to Pukaskwa National Park.
Pit stop
:
Marathon, ON
- Turn off the Trans-Canada onto Peninsula Road. 
The views at Pukaskwa are awe-inspiring and there is much to see and do within the park.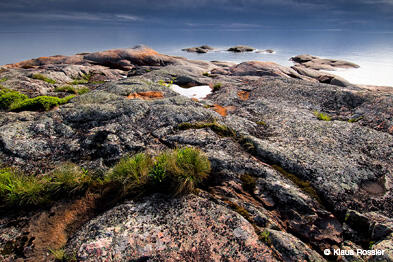 Discover the connection between Pukaskwa`s wilderness and the spirit of the land's traditional peoples along the Bimose Kinoomagewnan Trail. Follow the 2.6-km hiking trail with the park's Cultural Heritage Interpreter for a journey along "The Walk of Teachings"—a loop around scenic Halfway Lake.
Note: the trail is available May to mid-October and guided hikes are available July and August.
Explore Pukaskwa
Once you understand the traditions of the land it is time to explore it yourself on a geocaching adventure.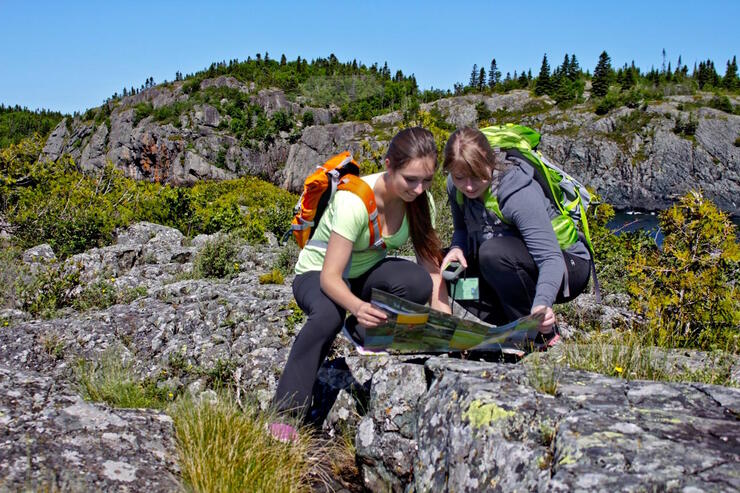 Who doesn't love treasure hunting, and there is much to find at Pukaskwa. Geocaching is a family-friendly activity that will allow you to learn about the unique natural and cultural heritage of the park at your own pace. Using a GPS device (if you don't have your own, GPS units are available from the visitor centre for a small fee) and provided coordinates you will learn the story of how the land was formed and how it has changed over time. 
With your memory card filled with photos and videos chronicling your north shore adventure, and your mind already planning your next Northwest Ontario experience, travel back to Thunder Bay along the route you came.