Discover What's New in Thunder Bay
From rainbow hot dogs to a massive patio expansion in the Waterfront District, here's what's new and hot in the city right now. Hint: It's hot sauce.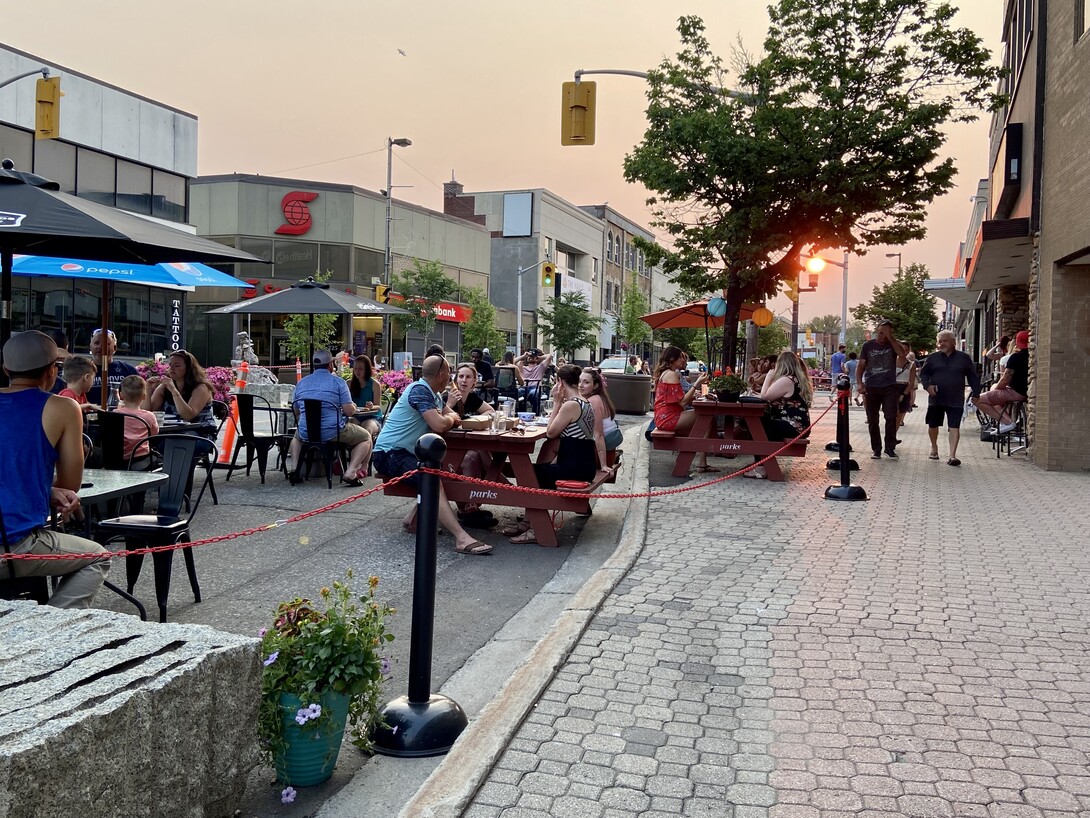 Thunder Bay's local shops, restaurants, and artists spent much of 2020 and 2021 adapting, innovating, expanding, and launching new products and services.
If you haven't been to Thunder Bay since the pandemic began, there are a bunch of new things you should explore on your next visit
More Patios!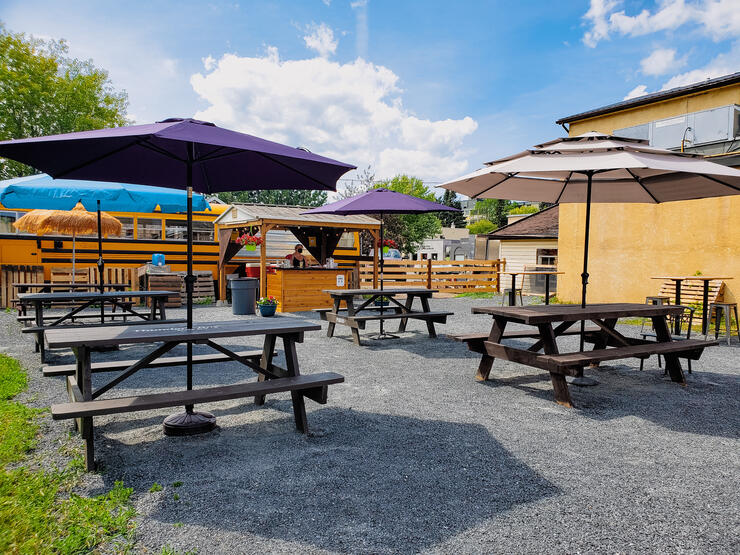 While there were a handful of outdoor dining opportunities in Thunder Bay and a pop-up patio pilot project was first implemented in 2018, the pandemic restrictions on indoor dining required a vastly expanded patio program to help support our favourite local spots. 
In the Summer of 2020, the Waterfront District BIA partnered with the City of Thunder Bay to open "The StrEATery". The original StrEATery was an outdoor space created out of a section of Red River Road sectioned off with giant slabs of granite, filled with tables and seating that was open to anyone to use—grab take out from a nearby restaurant and enjoy it outside. This concept has exploded in 2021. The area of the Waterfront District blocked off for public seating has grown exponentially, stretching beyond Red River Road, south down Cumberland St and North on St. Paul. Local community groups were invited to paint the picnic tables and the streets were brightened with Indigenous art, pride flags, and more.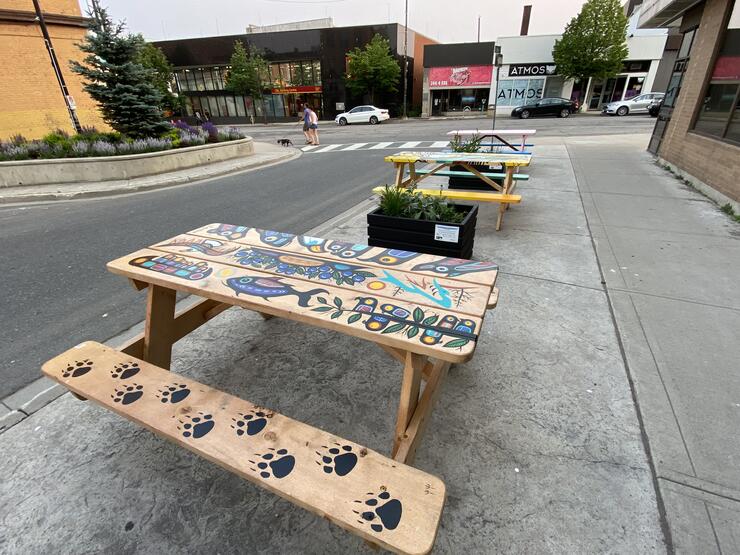 Many restaurants now have their own patios that extend and connect public spaces and the vibe here is incredible—but the outdoor dining experience is not limited to the Waterfront District. A significant number of restaurants city-wide have constructed patios—from Current River to Westfort and all parts in between. Check out this (ever expanding) list of patios in the city to try while you're here.
New Restaurants!
You can't talk about patios without mentioning the fact that there are many new restaurants that have opened since the pandemic began. Over the last 10 years, Thunder Bay's culinary scene has increasingly gained notoriety as one of the top attractions in the city and the newest additions to the scene are no exception.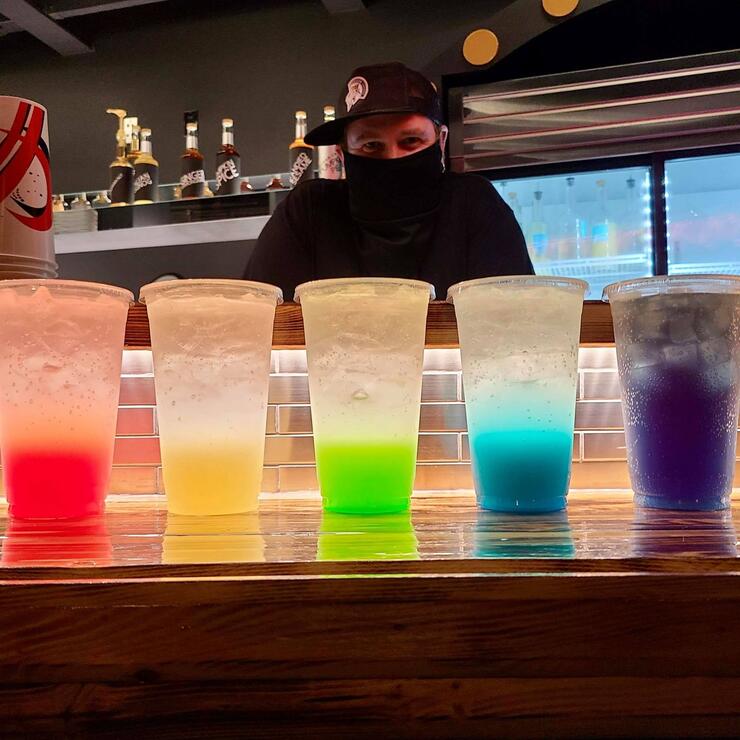 Babylon Quick Fix/Babylon Lounge is located on Red River Road in the heart of the Waterfront District. This place is pure fun! With bright colours and fun foods this is a must-visit for everyone from ages 3 to 103. The soda bar features over 40 flavours and you can mix and match and make your own. Pro tip: add the popping boba!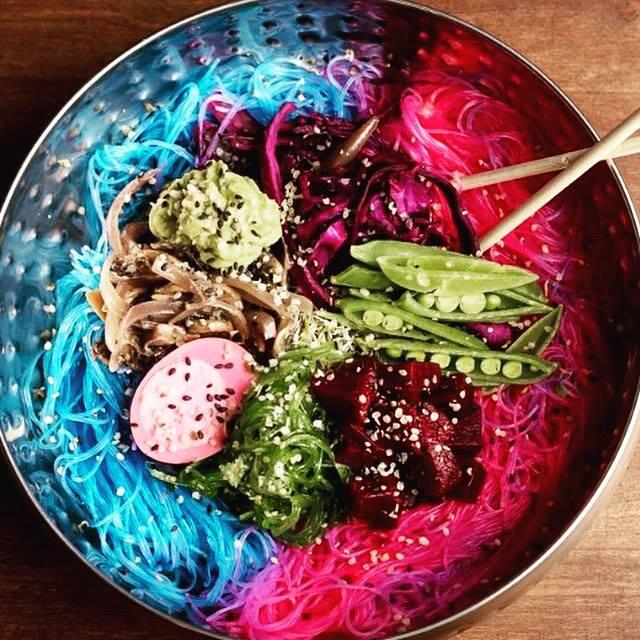 Their menu features a wide variety of items including Buddha Bowls with pink, blue and green noodles, a selection of both sweet and savoury waffle pops, and gourmet hot dogs with toppings far exceeding the standard mustard and relish (try the Kimchi Dog) all served on a rainbow bun—yes, a multi-coloured, rainbow bun! We said this place was fun! 
On the opposite side of town, in the Westfort Village is Norteños Taqueria (Norteños means Northerners). Opened in October 2020, Norteños makes Mexican street food from their shop on the corner of Frederica and Brown, with almost everything made fresh in-house, including the shells, salsas, and slow-cooked meats. Enjoy tacos, taquitos, quesadillas and much more on their newly-built patio complete with tiki bar—dos cervezas por favor!
Superior Adventures!
Sail Superior, Thunder Bay's long-established boat tour company has expanded its fleet with the addition of a 50ft catamaran! Launching later this summer, The Welcome as she is known (locals will understand the reference to the Welcomeship), will offer an entirely new experience for visitors to Lake Superior. Picture Caribbean catamaran cruises—Canadian-style. Rugged shorelines on an inland sea, cliffs, wildlife, unbelievable (and highly-Instagrammable) scenery on a luxury watercraft that comes with an on-board chef and a selection of craft beer. 
In the meantime, while we wait for The Welcome, the Superior Rocket (a high-speed Zodiac RIB) is taking people on an epic adventure along the north coast of the big lake. The Trans-Superior Safari is a 6-day adventure from Thunder Bay to Sault Ste Marie. See islands, saunas, shipwrecks, lighthouses, waterfalls, pictographs, caribou, and more as you cruise, hike, and explore the shoreline of the largest freshwater lake in the world. Legs of the journey can be done individually, or you can be on board for the entire trip. Each day offers a new experience and takes you to remote parts of Ontario that are rarely visited. 
Made-in-tbay Products!

If you're looking for a taste of the city before you get here or a tasty treat to take home as a souvenir try locally made hot sauce or pancake mix!
Many people are familiar with the wildly popular local favourite Heartbeat Hot Sauce, but mid-pandemic saw the launch of a brand new company that's quickly building a strong fan base in Thunder Bay and across Canada—Hooligan Fuel Hot Sauce. With a variety of sauces that range beyond your typical hot sauce flavours (peach, mango, vanilla, cranberry, and many more), Hooligan Fuel has found its way to grocery store shelves and restaurant menus across the city—including the aforementioned Babylon Quick Fix.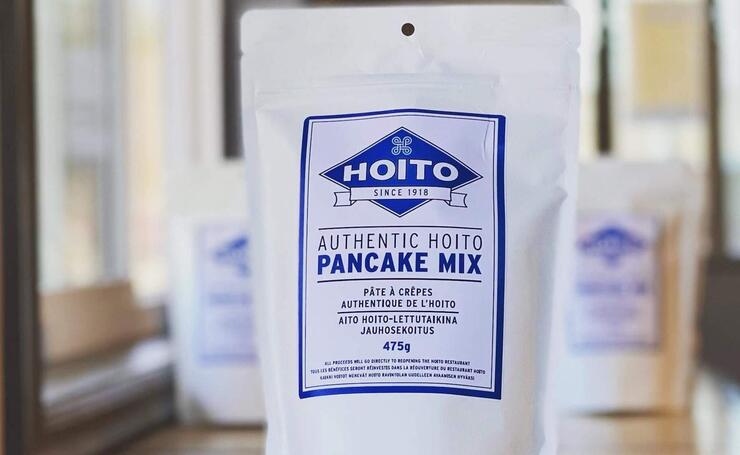 For something a little more traditional, try Hoito Pancake mix. You may or may not have heard about the unfortunate closure of the historic Hoito Restaurant at the beginning of the pandemic. While this was truly sad news, when one door closes, another door opens. The Finnish Labour Temple where the restaurant was located is under new ownership—the space is being converted into residential housing, adding more opportunity for people to live and work in the Bay & Algoma neighbourhood. The developer has also made a commitment to renovating and reopening the restaurant space. In anticipation, the Finlandia Co-operative of Thunder Bay has begun packaging and selling traditional Hoito pancake mix as a fundraiser to reopen the restaurant. So, while the Hoito may be (temporarily) closed, you can make those delicious pancakes at home to hold you over until the real thing is back. It is available in a number of local stores and you can even buy it on Amazon!
Whether it's your first visit or you've been to Thunder Bay many times before, with so many developments in the last year, it's like a brand-new destination to explore.