Spring 2022: What's New in the World of ATVs
Ontario's ATV season is heating up—catch up on what's new from Canada's ATV manufacturers plus ideas on where to ride!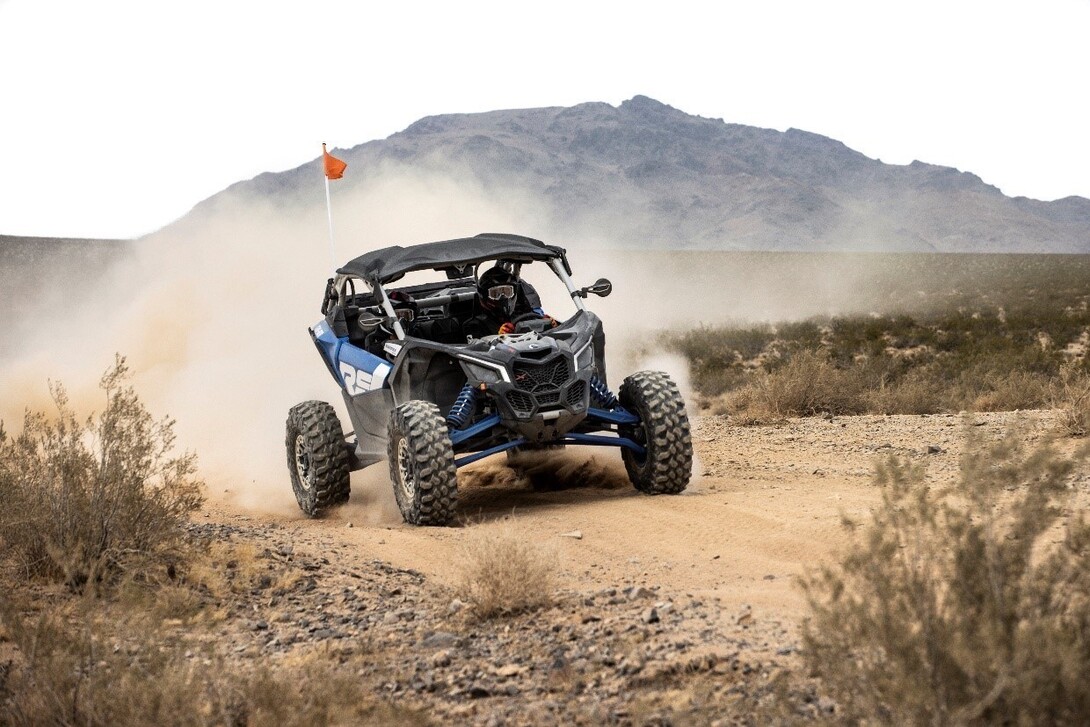 The all-terrain vehicle (ATV) industry has evolved into a multi-billion dollar industry. It's a must-have machine for hunters, anglers, and outdoor enthusiasts alike. The popularity of ATVs started in the early 80s as the mode of transportation for sporting enthusiasts. The 4-wheeler or quad has evolved a lot since those early days though—each year there's something new to look forward to.
So whether you're planning your weekend ATV getaway to a lodge near Toronto, exploring the 2,600 kilometres of backcountry trails managed by Eastern Ontario Trail Alliance, or checking out Simcoe County's ATV trails, it's time to brush up on what's new for 2022. And if gas prices are a concern, check out what's new in the world of electric ATVs. 
Let us take a look at what is new and exciting for the start of the 2022 spring ATV season. Here we'll remind you about Ontario's ATV rules and regulations and let you know what the big motorsport manufacturers have in store for off-road enthusiasts this spring.
What's new with the Big Two
ATV manufacturers are gearing up for an exciting spring, starting with the big two bike makers—Honda and Yamaha, with new offerings coming down the pipe for off-road enthusiasts!  Yamaha has several new models on the market this spring, including the powerhouse side-by-side, YXZ Series - powered by the industry-first 998cc triple-cylinder engine, and equipped either with a full-manual five-speed transmission or with aluminum paddle shifters and a Yamaha Chip Controlled (YCC-T) auto-clutch, in the high-tech Sport Shift package.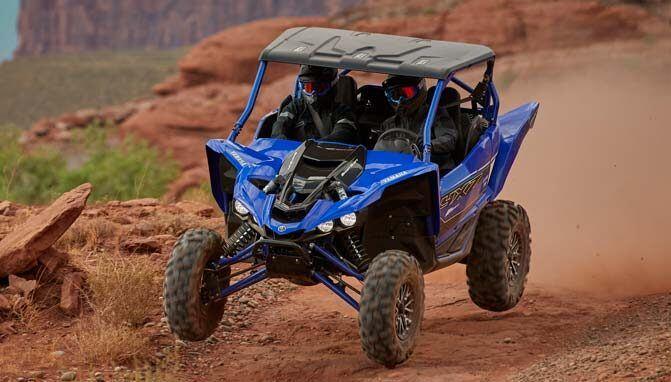 Honda is excited to announce the return of two 2022 upgraded power sports models they describe as "small in stature, but big on fun" – the Super Cub C125 ABS miniMOTO and the FourTrax Recon ATV. Honda's Super Cub 125 ABS has sold over 100 million units since its 1958 introduction, and a bike that put Honda on the map. For 2022, it retains the retro Super Cub appearance but benefits from a new, longer-stroke engine that kicks out more power and drops vehicle weight down by 2 pounds, proving that even classics can be improved upon.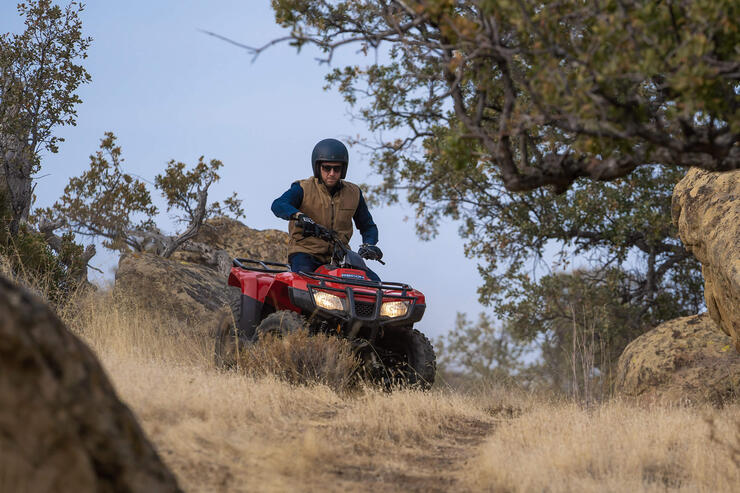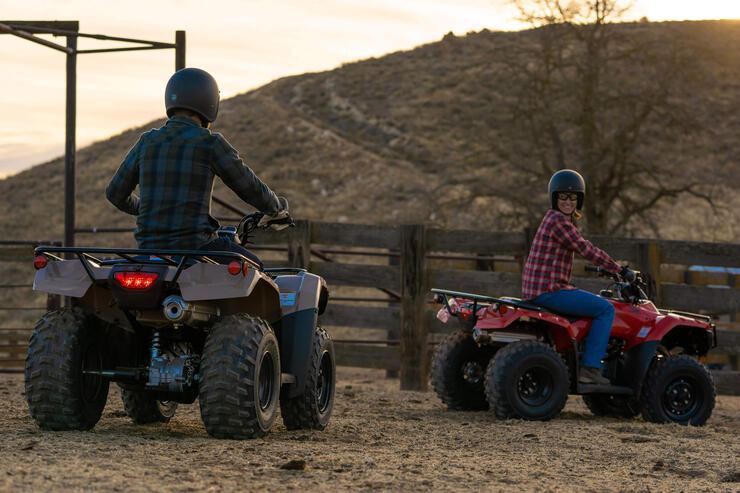 Canadian ATV Manufacturers: New for 2022
Taking a peek at what domestic ATV producers have in store for this spring, Canadian Manufacturer Bombardier Recreational Products (BRP) makers of the Can-Am ATV, recently unveiled their 2022 model lineup of ATVs and side-by-sides– from entry-level to high end. With more horsepower and better traction, Can-Am rolls into spring as the first manufacturer to offer a 200hp engine, coupled with their all-new pDrive roller clutch system, producing better acceleration and overall power. Also new for 2022, is their Smart-Shox adaptive suspension, new 30 and 32-inch Maxxis Carnivore tires, a stronger frame, and better ground clearance. All aspects that power sporting enthusiasts will appreciate!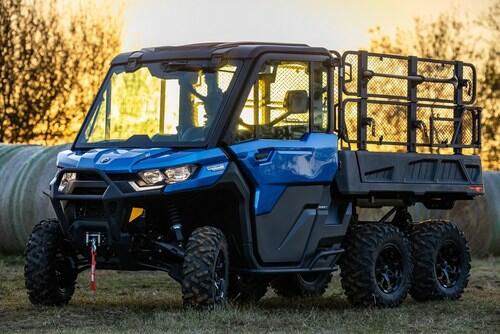 ARGO, the pride of New Hamburg Ontario and a world leader in amphibious and Extreme Terrain Vehicles (ETV) expands its lineup with new offerings for 2022. The new ARGO ATVs include a youth CX 90 model, rated for riders 12 and up, a newly engineered line of XR 500 models, and an all-new XR 700 model, to round out the single rider category. In the 2-person rider category, ARGO offers their touring models for 2022 with displacement options in XRT 570 and XRT 1000 models. Argo's all-new lineup of ATVs features packages ranging from base models, to SE or LE. This newly enhanced line of ATVs symbolizes this Canadian icon company's commitment to off-roading and represents ARGO's dedication to finding the right machine for each customer's needs.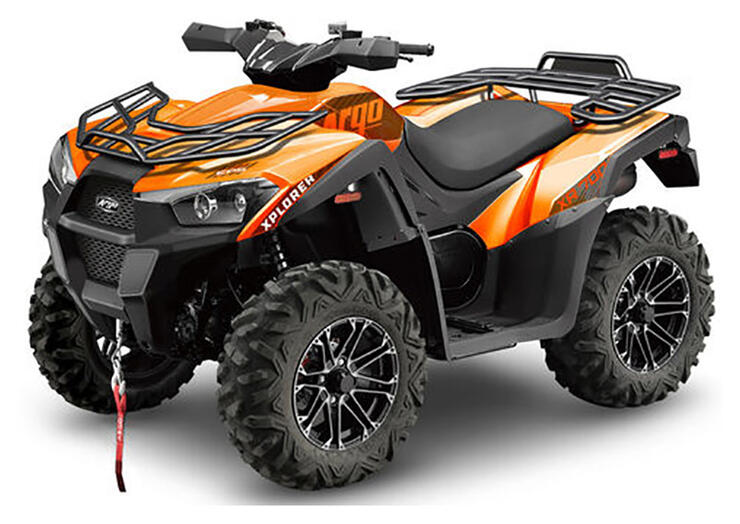 Designated ATV Ride Periods in ontario
ATV riders please note that some regions of Ontario have adopted bylaws for ATVs to be driven on municipal roads only during designated periods. Essa Country near Lake Simcoe, for example, has designated May 1st to October 31st as the 2022 ATV ride period. Council approved the Pilot Project last year and it was so well received they extended the regs into this spring, 2022. ATVs are permitted to drive on roads under municipal jurisdiction starting on May 1st when the designated "season" begins and runs until October 31st.
OFATV Rules of the road
ATV enthusiasts are encouraged to reach out to the Ontario Federation of ATV Clubs (OFATV) for the latest news on local trails and memberships. 
The Club reminds riders that to use municipal roads, you must possess an M1/G2 Ontario license or equivalent. 
ATVs used on municipal roads must also be licensed for the road and have valid insurance. 
The Club reminds new riders, this spring, the importance of being familiar with the rules that govern ATVs in Ontario and within the municipality that you are riding in. 
Ontario ATV requirements 
A reminder for ATV riders this spring, according to the Ministry of Transportation, your quad must meet the following requirements.
Your ATV must be less than 1.35 meters wide, excluding mirrors, and must weigh 450 kg or less. 
Your bike must also have low pressure bearing tires, be registered, display a rear license plate, and carry insurance under a motor vehicle policy.  
All ATVs must also meet the motor vehicle safety standards prescribed for restricted-use motorcycles in the Motor Vehicle Safety Act, and be equipped with an appropriate service brake, parking brake, and brake light on the rear of the vehicle.
ATV Etiquette & Safety reminders in ontario 
ATV etiquette should always be a consideration, even when driving a brand-new machine. 
Remember to avoid sensitive wetlands or bog areas while travelling off-road, and avoid cutting trees and shrubs to improve your path. 
Consideration for other riders is always important, like clearing the travel way when stopping your vehicle on a trail, so riders may pass. 
Be courteous, respectful and always assist fellow riders who encounter trouble on the trails.
As we launch another exciting ATV year, be safe, happy riding and enjoy your 2022 off-roading season!