A Grand adventure
Only 45 minutes from Niagara Falls, diverse trails and untouched nature await you.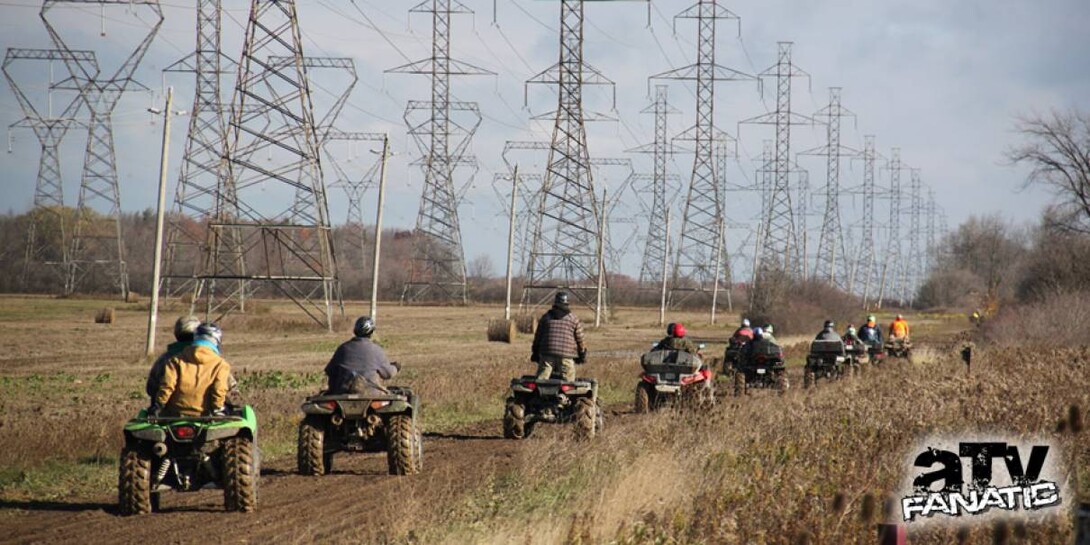 A "Grand" experience is what you will receive when visiting Haldimand County. Bordered by one of our magnificent great lakes to the south and with the beautiful Grand River winding through Carolina forests, Haldimand is a premier ATV and vacation destination.
Begin your trip by checking in at one of the beautiful lakeside hotels or bed and breakfasts along the world's largest fresh water fishing harbor: Port Dover. Enjoy a fabulous Lake Erie perch dinner at Port Dover's famous Erie Beach Hotel, and then take a romantic stroll down the pier.
To fulfill the reason you came, take the scenic 30-minute drive down the coast to the Haldimand Area ATV Club trail head, with convenient and friendly parking at Maitland Shores Campground. For those who like to RV and ATV, Maitland Shore offers terrific overnight sites and rentals. HAAC trails are easily accessible from the park and are clearly posted throughout the journey. 
For those that are looking for a little adventure, the trail offers a few areas to get a little dirty. Play a little or play a lot; just remember to bring your boots. Along the route stop for a refreshing drink, a light snack or top off on fuel at Harrisons General Store, very friendly and welcoming hosts, who enjoy conversing with all ATV enthusiasts. If you run into mechanical difficulties, Harrisons is well outfitted to assist with repairs and some parts. This is the only stop along the route where bathrooms are available.
As you meander back to Maitland shores after your day of riding, you will find it hard to decide how to spend your evening. A few hours of fishing for pickerel on the grand a refreshing dip in Lake Erie, or off to one of three Casinos in the area. And if one day of riding is enough, you're only 45 minutes from Ontario's fabulous Niagara wineries or the honeymoon capital of the world: Niagara Falls. 
Either way, Haldimand offers the ATV enthusiasts the most options for a fabulous vacation. As we say at HAAC: it will be the most fun you will ever have on all fours!
As you head west on the over 50 km of mixed trail, from gravel-covered to very challenging, you will wind through beautiful hardwood forests, picturesque streams and by some of Haldimand's most productive farm land. It is not strange to see a grazing cow beside the trail. Nature is always present, and those who wish to stop and take it in the many colorful and singing birds that can be seen throughout the trail system will not be disappointed. Whitetail deer, red foxes and even brush wolves can be spotted... so be sure to bring along the camera.