10 Essential Stops on Ontario's Antique Trail: A treasure hunt from Barrie to Kenora
Turn back time (literally—the end destination is in the Central Time Zone!) by exploring these Northern Ontario antique shops.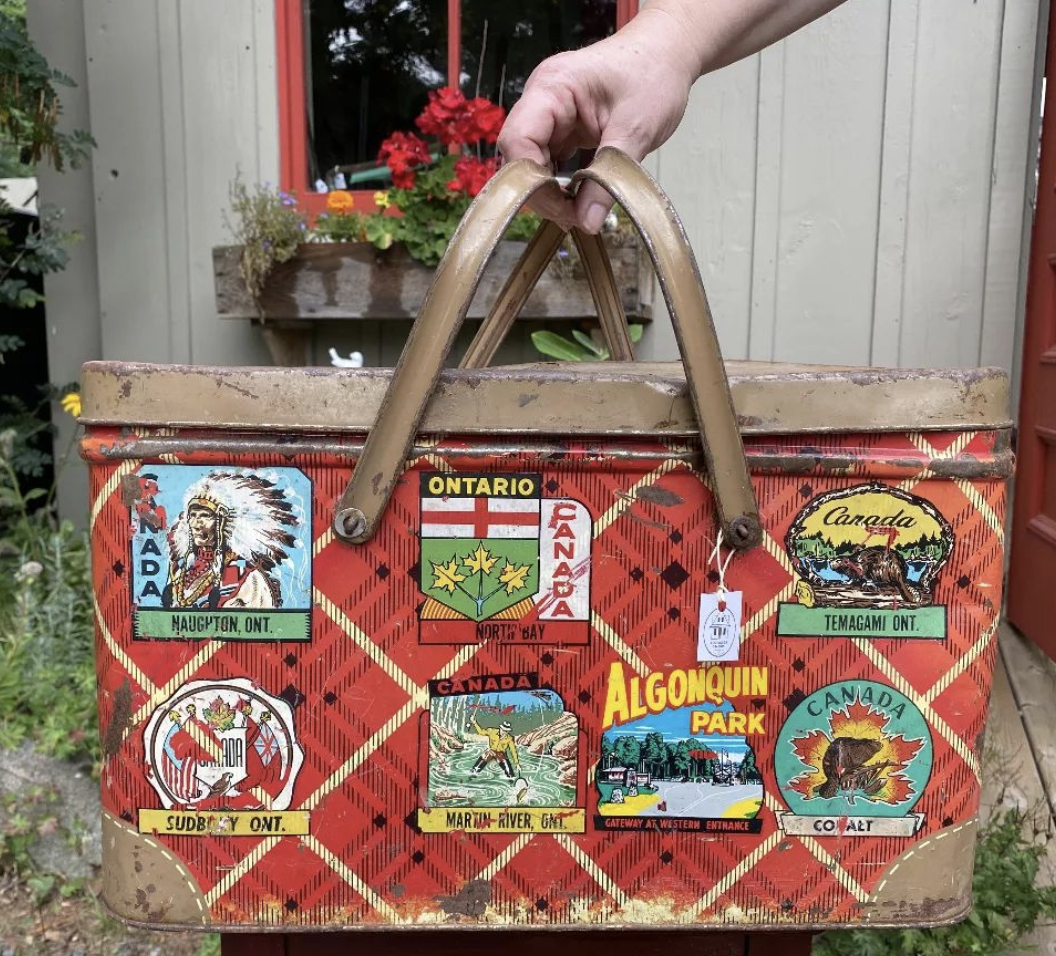 Whether you're on the hunt for a record to add to your collection, or looking for the perfect vintage dinnerware set, Northern Ontario offers a selection of unique antique shops and flea markets.  
Ranging from delightful stores in converted churches and cabins, to sprawling warehouses with numerous vendors, these ten gems along the Trans-Canada Highway will be sure to spark the thrill of the find. 
*Note that some of these shops are only open seasonally, and hours are subject to change—be sure to confirm opening hours and travel routes before planning your adventure.  
Begin in Barrie with this multi-floor vintage and antique market, open Tuesday-Sunday. With booths managed by more than a hundred(!) different vendors, you'll find a varied selection of treasures, like parlor chairs, Kellogg's cereal collector's plates, and antique artwork representing a range of styles and subjects.
When you're finished, drive less than an hour and a half along the 400 Highway to get to:
2. Edgington Station
1236 Highway 518, Parry Sound, ON 
Open Friday-Sunday, this sweet antique shop in a former church, is stocked with goods curated with home and cottage décor in mind. In the past they've had nostalgic finds like old oak library catalogue drawers from the days of the Dewey decimal system, wooden rolling pins, and a vintage kit-built canoe. 
From there, it's about an hour drive east on the ON-518 E to get to: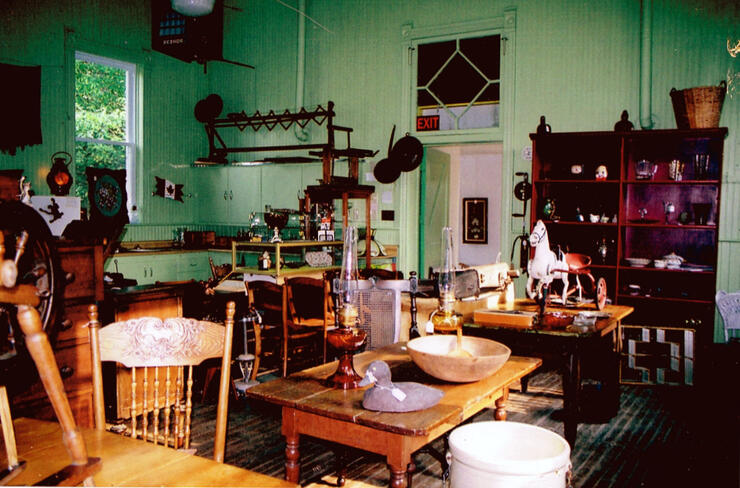 Open on weekends from Victoria Day to Thanksgiving, and by appointment at other times, this historical one-room schoolhouse in the Almaguin Highlands of Ontario specializes in furniture and Canadiana. This is the place to find statement pieces, like an 1800's cherrywood bonnet chest – complete with hat drawer – or an Early-Quebec pine kitchen cabinet. 
From there, drive just over an hour through North Bay and around Lake Nipissing to arrive at:
Set aside some time to explore the multitude of vendor booths at this spot, open Friday through Sunday year-round. Local artisans are sprinkled among the vintage gems, like refinished furniture, a 1950s Nancy Drew mystery board game, and a T. Eaton's Laundry Maid cradle-style wooden laundry tub with wringer. 
Afterwards, take the Trans-Canada Highway 17 for just over an hour to reach: 
5. Kulta Vintage
88 Durham Street, Sudbury, ON
Two online vintage sellers came together to open this brick and mortar as part of Sudbury BIA's Zero Vacancy program, partnering vacant storefronts with small business owners. If you're nostalgic for the 80's, you'll want to stop in here to stock up on thoughtfully-curated accessories, shoes, and clothing, which includes Western denim skirts, floral dresses, and leather jackets. 
Continue on the Trans-Canada Highway for just under three hours, past Espanola, Spragge and Blind River, to get to: 
Located in the rustic Mariner's Cove log building, this shop is a treasure trove of nautical items, dishware – including colourful Fiestaware pieces, and an avocado-green Pyrex coffee set from the 1960's – and an impressive collection of loon figurines.
Drive just under an hour on the Trans-Canada Highway to get to: 
Plan to visit on a Saturday, when a small group of vendors come together in this warehouse with upcycled, vintage, and antique items, like a 1972 Canvas Mail CPC Mail bag, antique Hudson Bay wool blankets, vintage jackets, and the classic 1970's Fisher Price A-frame house. 
Consider using the Lake Superior Circle Tour trip planner to choose from many points of interest along the just under eight-hour drive to get from Sault Ste. Marie to Thunder Bay, where you'll end up at: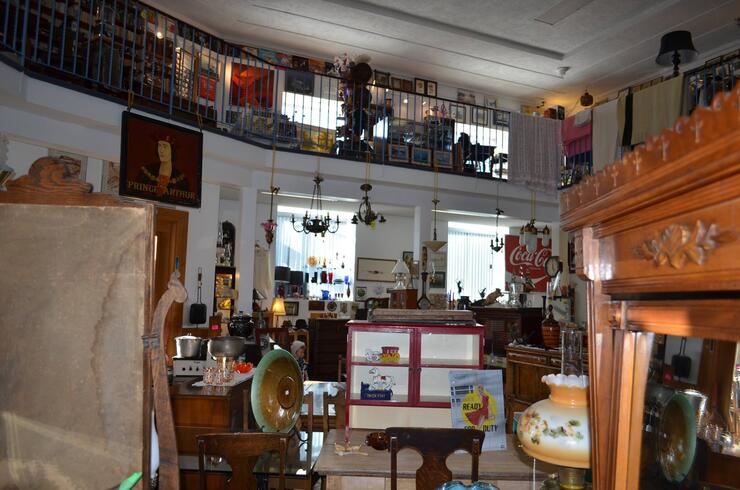 In this historic bank building (complete with vault!) which has been operating as a multi-vendor antique market since 2011, you'll find goods like heirloom flatware, old wooden radios and Strawberry Hill pottery, as well as furniture and décor. 
Travel just under four hours along the Trans-Canada Highway, past Quetico Provincial Park to reach: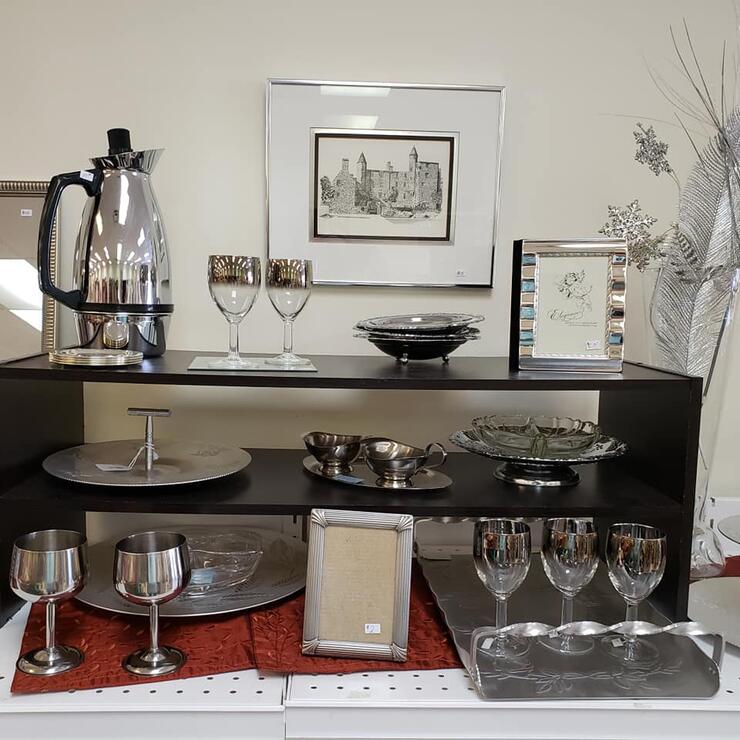 Anything you buy here will support the Second Chance Pet Network shelter (and you may meet some dogs or cats that are up for adoption in the shop!) With items donated by the public, this isn't strictly a vintage shop, but depending when you go, you may find furniture from various eras, dish sets, vintage typewriters and Blue Mountain pottery. 
Hop back on the Trans-Canada Highway for another hour and a half and you'll arrive at: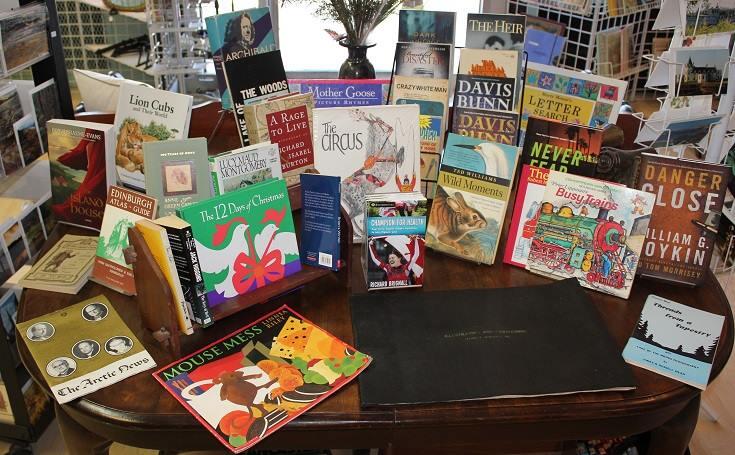 Comb through over 50,000 used and out-of-print books on a variety of subjects, like the 1876-published Poetic Localities of Cambridge Illustrated, the complete 20-volume The Book of Knowledge: The Children's Encyclopedia or a Tom Corbett Space Cadet novel from the 1950's series by Robert A. Heinlein. You can also score some sweet vintage items to go with your reading material, like a delicate tea-set, or a Hudson Bay Company point blanket.
Happy hunting! If you want to learn more about some of the history behind some of the treasures you find on your antiquing adventure, be sure to check out some of the museums and historical attractions in Sunset Country, Superior Country, and Algoma.