My 10 Day Ontario Road Trip Itinerary: Toronto to (almost) Thunder Bay
In search of Group of Seven landscapes, one family discovers butter tarts, the Wawa Goose, and epic Lake Superior views along the way.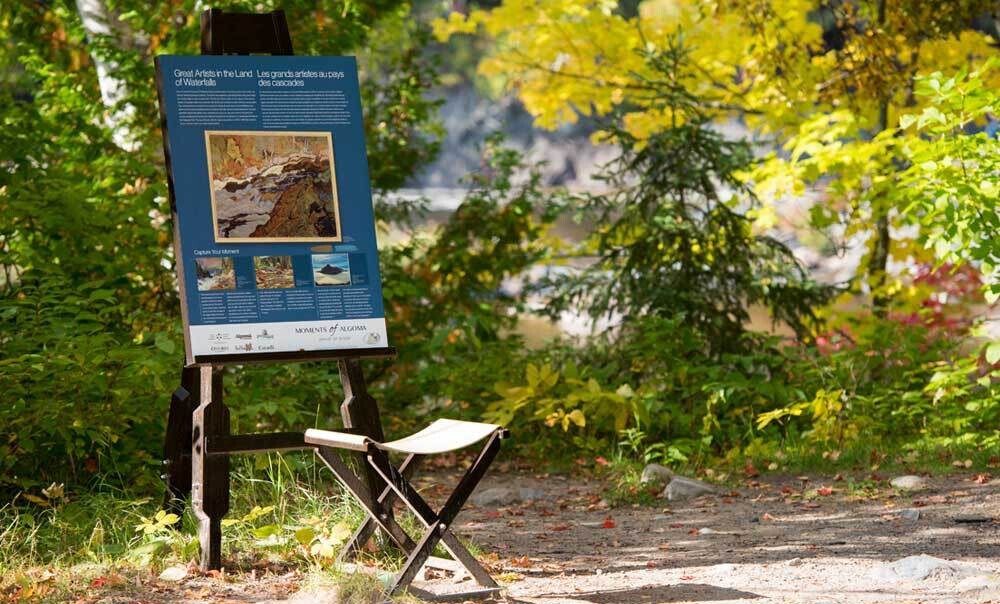 I ordered the Group of Seven Touring Route map on a whim. I love road trips and the idea of receiving an illustrated itinerary, in the mail no less, tickled me. Still, I half-expected international travel to open up the summer of 2021 and thought of a great Northern Ontario road trip as a backup plan. Until I opened up the brochure. 
A combination map and list of things to do, it showed hikes, points of interest and, most intriguing, plotted out where some of Canada's famous Group of Seven (Gof7) paintings were sketched. I knew about the Gof7 from the McMichael Canadian Art Collection, and had once read my stories at the eminent Arts & Letters Club, a meeting venue in the painters' early days. Following their footsteps added shape and purpose to a first-time exploration of Ontario's (near) north—2,400 kilometres round trip. 
In preparation, my husband outfitted the car with a mobile coffee station—we love our morning brew and didn't want to take any chances. My mother, an oft third on our vacations, packed snacks, and researched things to do. I booked our accommodation in Sault Ste. Marie, and drew up a rough outline, paying attention to distance and which towns might be too small for a hotel (I found this out the hard way once). And off we went. All in all, we planned to be on the road for 10 days with Thunder Bay or Nipigon serving as our turnaround point. 
For more information on planning your Ontario road trip visit:
What to pack
How to get to Northern Ontario
Where to travel in Northern Ontario
The best Ontario parks to visit in Ontario in 2022
Day One: Toronto to Dorset, Muskoka, 224 km.
A glorious Friday, we started our trip from Toronto with a stay at a family cottage in Lake of Bays area. We hiked up the Lookout Tower, a very steep and uneven trail, but worth the striking views in every direction. (To learn more about the history of these lookouts in Ontario check out this story about the Temagami Fire Tower). Even better was the ice-cream afterwards.  
A long stretch of mostly highway driving that we powered through with some good tunes and the previously mentioned nibbles. Upon arrival in Sault Ste. Marie, we immediately strolled along the Waterfront Walkway, a breezy boardwalk edging St. Mary's River, dotted with historical lampposts and information panels.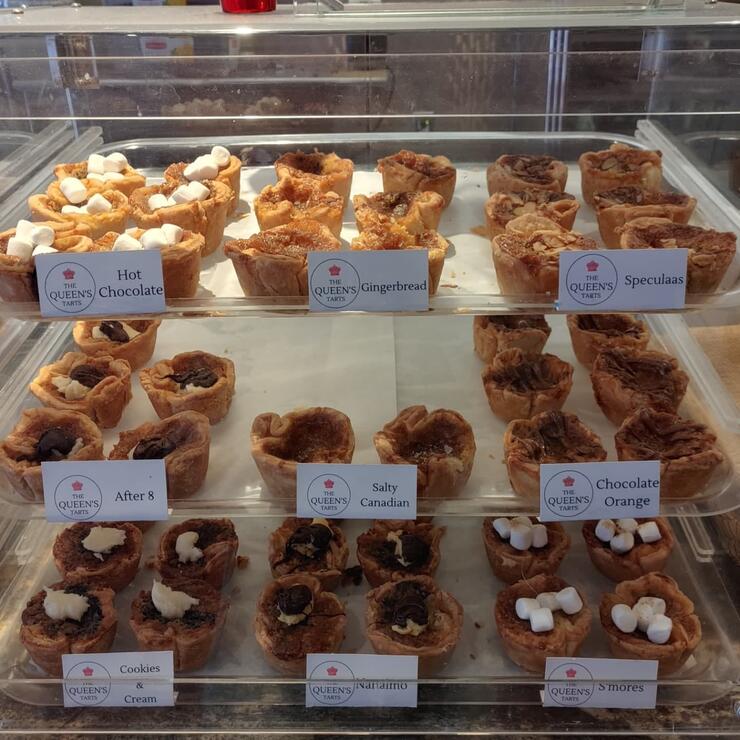 After breakfast from the The Queen's Tarts (I won't say how many but highly recommend chocolate raspberry merlot), we virtually flew with pilots dropping water bombs on forest fires at the Canadian Bushplane Heritage Centre. Who knew this was a fulltime job?!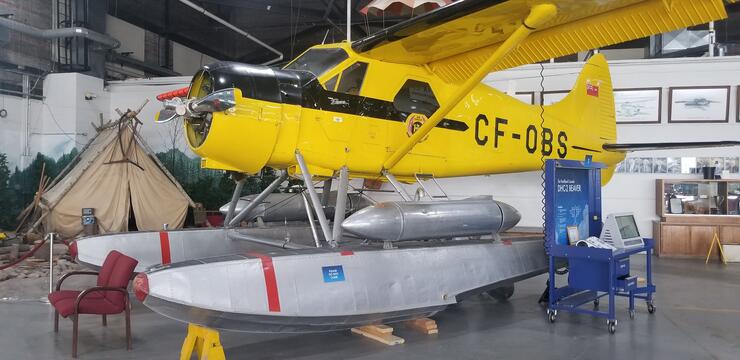 In the afternoon, we visited two of the oldest stone buildings at the Ermatinger Clergue National Historic Site, and a few kilometres away, encountered a colossal amount of Canadian geese summering in the grand Bellevue Park. 
Just before dinner we passed by what was once the world's longest canal lock and also the first to operate on electricity, generated in the nearby Powerhouse, when it opened in 1895. In earlier times, the massive eight-metre drop between Lakes Superior and Huron was labouriously portaged. I could hardly imagine.
The centre-piece of any trip to the Soo, Agawa Canyon, was not open. We knew there was a high probability the train would be closed and sadly the gorge cannot be traversed any other way; fittingly tourists must go in the same way the Gof7 did all those years ago, to see exactly what they saw and how. Next time!
Day Four: The Soo to Wawa, 227 km.
First thing I've got to mention is that driving from the south, the Wawa Goose is not visible until you are almost upon it. As in, don't be concerned you've missed it, you haven't. Nor the imitation ones that pop up thereafter.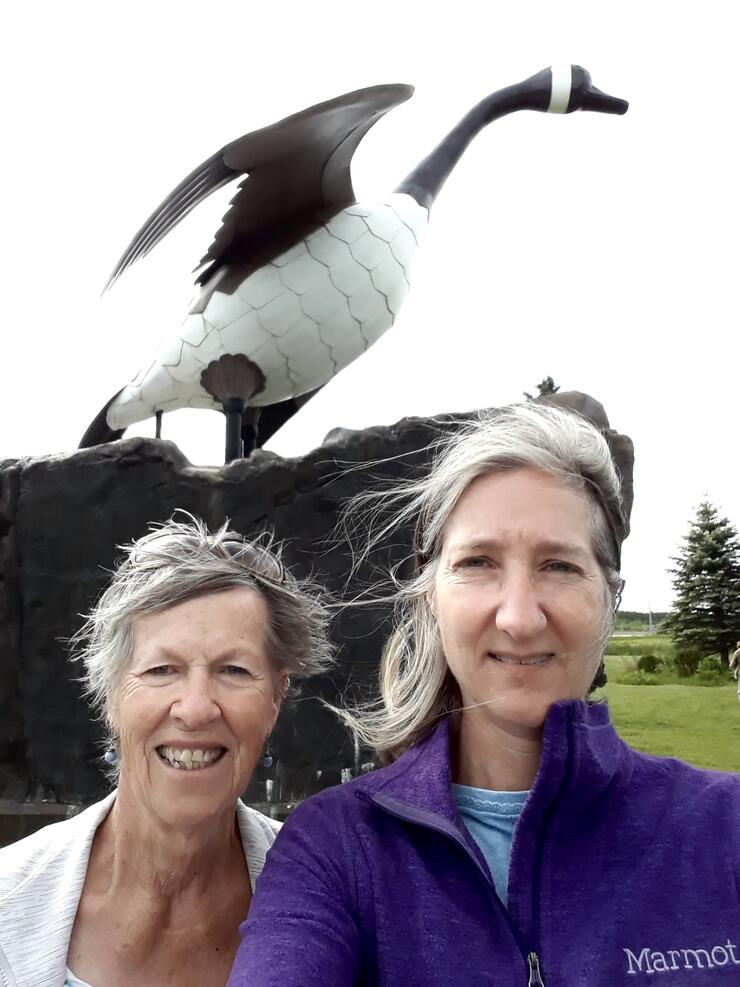 But I'm getting ahead of myself, for I must comment on the breath-taking vision that is Lake Superior. The highway follows the lake quite closely, and after each turn or break in the trees we gasped. So many scenic lookouts (really), and we stopped at all of them. It's no wonder the Gof7 found this area so compelling and spent months at a time here.
Just outside of the Soo, we found our first Gof7 painting site: Chippewa Falls in Batchawana Bay. It looked exactly like the A.Y. Jackson's Stream Bed, Lake Superior Country and gave me feelings of nostalgia mixed with awe at being present for something significant. A stool in front of a descriptive panel (the hallmark of finding the scene) connects tourists to the art. 
An absolute must stop at Voyageur's Lodge & Cookhouse, we shared one ungodly, hot-from-the-oven apple fritter. Make no mistake, this is dinner and dessert wrapped up in one, and put our snacks to shame.
If it's a nice calm day, road trippers will also want to visit the Agawa Pictographs in Lake Superior Provincial Park. 
Take note, we hadn't booked accommodation in advance and (surprising to us) many spots were fully booked by work crews in the area.  Wawa's main attraction (besides the infamous Goose built to draw in tourists from the highway) was a promenade on the beach. We also did some serious browsing in Young's General Store, which façade, looking like an old-time western movie set, is picture-worthy in its own right.
Day Five: Wawa
We decided to stay another night so we could backtrack to a short hike we'd picked out the day before, Orphan Lake Trail. It had everything: forest, beach, flats and inclines, a few waterfalls. So worth it even if my mom blew out the soles of both her shoes, allowing my husband to pull a MacGiver repair. We found plenty of Gof7 vistas, and certainly some of them spent time this far north, but often times it was our imagination rather than confirmation of a painting site, which worked just as well. Also, I can report that our first trial run with the coffee station was a resounding success!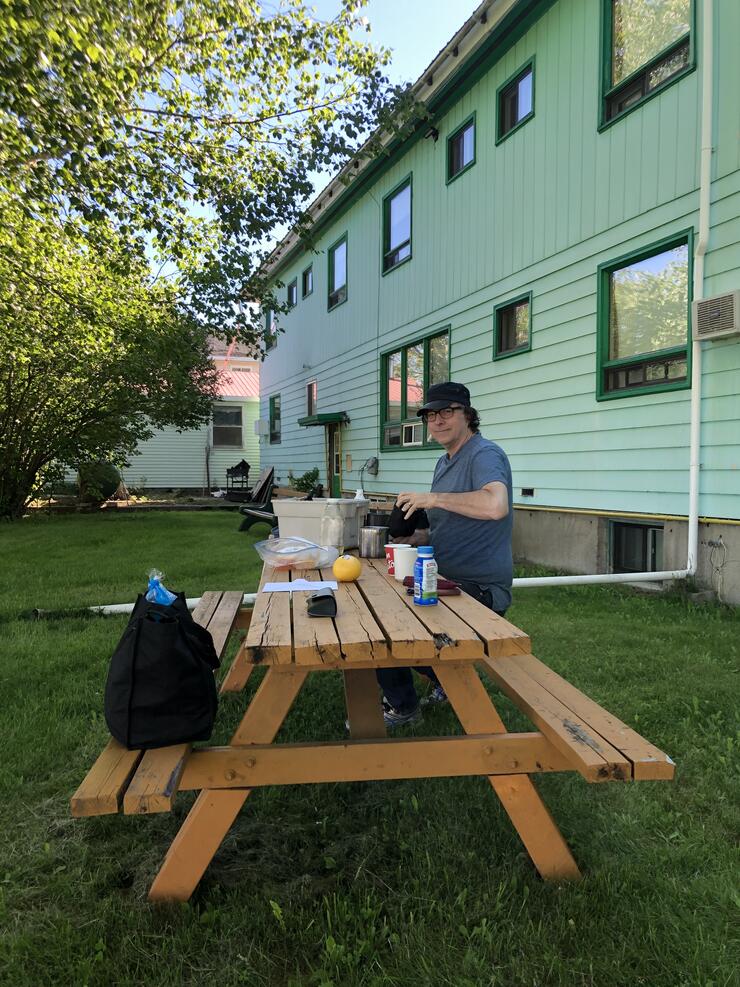 Day Six: Wawa to Terrace Bay, 258km.
Exiting the town, we were the lone visitors to breath-taking Magpie Falls, a veil of cascading water. Now, shimmering scenery, it used to be part of a major logging route when A.Y. Jackson painted Falls on the Magpie.
Inland most of the way, we stopped at White River for a picnic lunch, and discovered Winnie-the-Pooh's history. The bear, purchased on a train platform at White River by a Canadian soldier en route to England, was named for his hometown of Winnipeg. He eventually left Winnie with the London Zoo, and the rest we all know. In commemoration, White River erected a large Winnie statue, and holds an annual festival.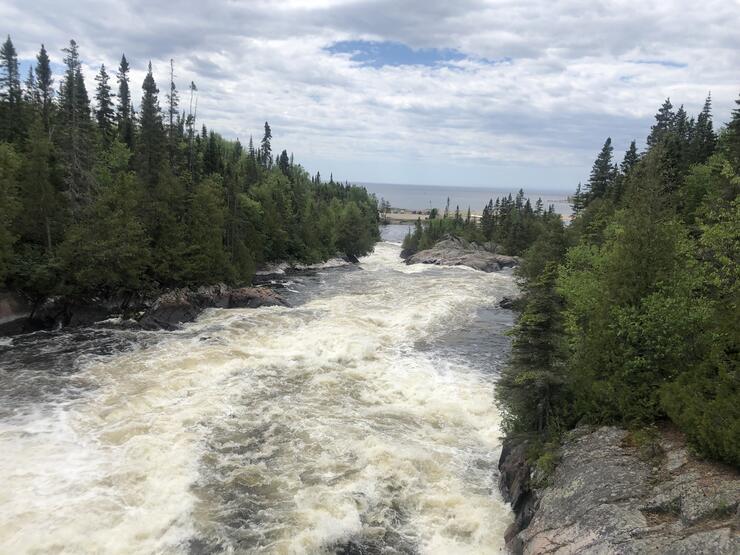 Having secured lovely accommodation at Drifters, we opted for two nights. In the morning, we drove to the beach where the Aguasabon Falls empty and hiked two kilometres back, mainly through forest, to the top to watch the mighty water crash through the gorge. Then we indulged in some (or many) tasty beer flights at Slate Island Brewing Company, just around the corner from where we were staying, which made getting home easy. Be sure to check out the Terrace Bay Lighthouse—featured on this list of charming lighthouses to visit in Ontario!)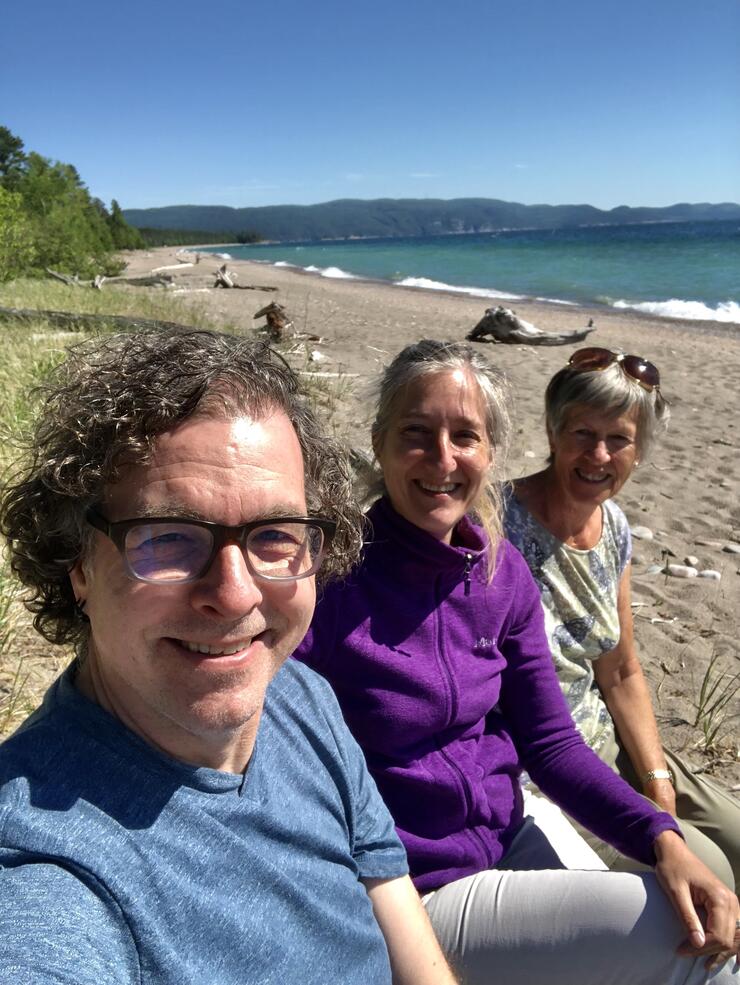 We'd intended to go all the way to Thunder Bay but reaching Nipigon, I did a quick poll. It was unanimous that this would be our endpoint. Granted, overcast skies and rain may have influenced the poll takers. Here we popped into the smallest Canadian Tire store before climbing the Lookout Tower and reading about how the Gof7 inspired subsequent painters. 
For those venturing into Thunder Bay and beyond, check out these links.
5 best things to do in Thunder Bay
4-day trips from Thunder Bay
Hiking trails around Thunder Bay
An A-Z Summer Fun Guide to Thunder Bay
Best things to do in Kenora
Days Nine and Ten: Everything in reverse plus much contemplation of a most rousing trip.
For more information on visiting Northern Ontario check out Northeastern Ontario, Algoma Country, Superior Country, and Sunset Country.