Ontario Travel in the Time of COVID
How the pandemic forced us to put away our passports and look to Ontario for adventure
Sure, I've done the required backpacking trips to Vancouver and Whistler, as most 20-something dreamers did during university. I took the train to Montreal to hang with the hipsters of Mile End, St-Henri, and NDG. I even once won an all-expenses paid trip to the Calgary Stampede. But as someone who spent about a decade schlepping across Europe, Asia, and South America, living out of a backpack, and exploring countries as far away from Canada as possible, I have to confess I never really took an interest in exploring my own province. I used to joke that I'd been to more cities in Germany than Canada, and really, as most city folk assume, what was there to see in Ontario beyond Toronto–aka downtown Canada?
Who could have guessed what 2020 would have in store for us? Everything we once knew and took for granted was ripped away suddenly. As country after country went into lockdown, jobs were lost, economies were on the brink, and entire cities came to a standstill. Curfews were enforced, shops and restaurants sat abandoned, and worst of all, people were dying alone. 
The Canadian government, along with many other governments around the world, decided to close the borders. The COVID-19 global pandemic forced us all to take a good hard look at ourselves, our way of life, and—not for nothing—how we can approach joy and happiness.
For my boyfriend Gabe and I, happiness came from travel—crossing lane dividers, chasing the sunset, and blurring the trees. We had big plans to cycle along the coast of Vietnam this year. But, with international travel restricted and our health to consider, we decided to stay put. This summer, we'd explore Ontario destinations instead. Perhaps all those international tourists who gush about how beautiful Canada is could be on to something? 
An Ontario Road Trip Begins to Take Shape
So we ironed out a plan to push as far north in Ontario as we possibly could before our tiny Honda Civic just wasn't up to the rustic terrain anymore.
We'd drive up to Manitoulin Island for a stay, then push north to the old logger's town Chapleau, then make a hard turn west to the "Soo" aka Sault Ste-Marie, and then finish off the big shebang in Thunder Bay for some epic hiking adventures. These are Ontario places that, as early as last year, weren't on our bucket list. We barely knew they existed. But as content-craving millennials with our fingers on Instagram, we noticed a huge flood of like-minded travellers uploading videos and pictures from these scenic and new-to-us destinations, and that sparked our wanderlust.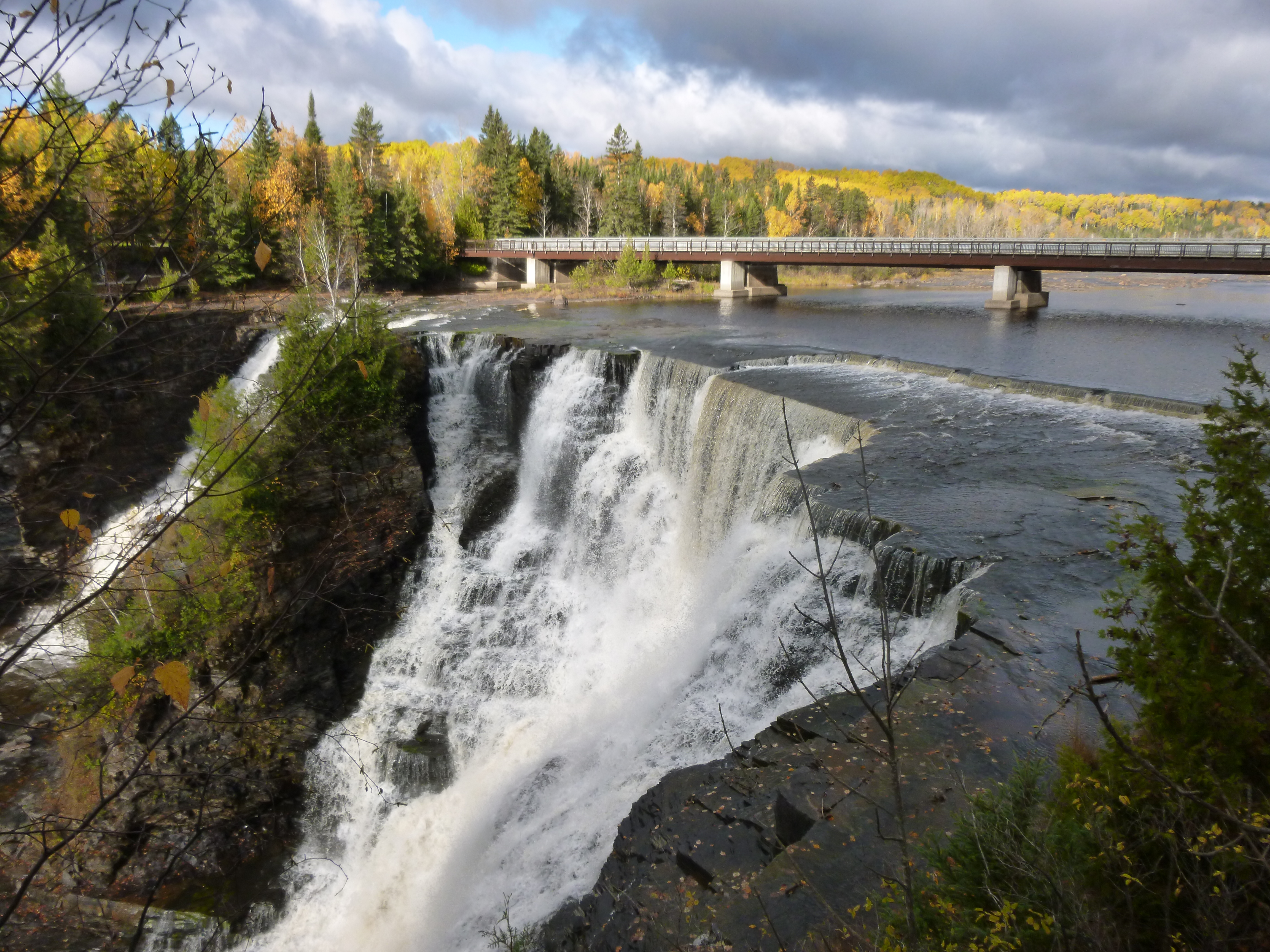 So we piled into the car, armed with only a Spotify playlist (filled with Arcade Fire, Hawksley Workman, and Talk Talk) and a couple double-doubles from Tim Hortons, unsure of what lay ahead. And what we discovered, oddly enough, was that there are actually some benefits to travelling in the time of COVID. Benefits we never could have predicted or anticipated.
First stop: the largest freshwater island in the world
Because the borders are closed and there are almost no foreign tourists, we found upon arrival to Manitoulin Island that we pretty much had scenic spots all to ourselves.  
Our first stop after crossing the Little Current Swing Bridge onto the world's largest freshwater island was the Maclean's Mountain Lookout—a popular sunset-lovers vista that sports some incredible views. In the middle of a hot June, where the sun set high and the sky turned from salmon to flint-grey, we had it all to ourselves. No elbowing people out of the way, no lining up. Physical distancing had resulted in a really great romantic moment somehow.
When we hiked the famous Cup and Saucer trail that loops for several kilometres and boasts an elevation of over 1100 feet, once again, we weren't fighting for a spot in the parking lot. We weren't bumping into five tourists every time we swung our bags onto our backs. When we reached one of the first peaks (the mountain has four incredible views and lookouts), it was deserted except for us. When I relayed our plans to my mother, she admitted that she had done this trail in the past but because of the crowds, it took her eight hours to do the full loop. Gabe and I did it in four.
Another perk we discovered when we reached the "Soo" was finding affordable accommodation that ordinarily would have cost an arm and a leg. Because of a drop in international bookings, prices for accomodation had also dropped (whether that be Airbnbs, bed and breakfasts, guest houses, camping sites, or good old fashioned hotels), so we were pleasantly surprised that we didn't max out our budget for the trip. 
Case in point, the night in the Soo, we were upgraded from a standard room to a master suite with a king-size bed, all for the same price as a standard. All we had to do was ask. This hotel offered a complimentary breakfast (the dining hall was closed due to COVID so they offered a bagged breakfast available for pick up at the front desk). When we realized the hotel had more breakfasts than guests, we asked for a second breakfast for the road, and were very kindly obliged. "Ask and ye shall receive," they say, and boy that mantra came in handy during this trip.