Remote and Unique Lodges in Ontario
Ontario is home to drive-to, fly-in and boat-in experiences, the journey to these lodges is an important part of the adventure.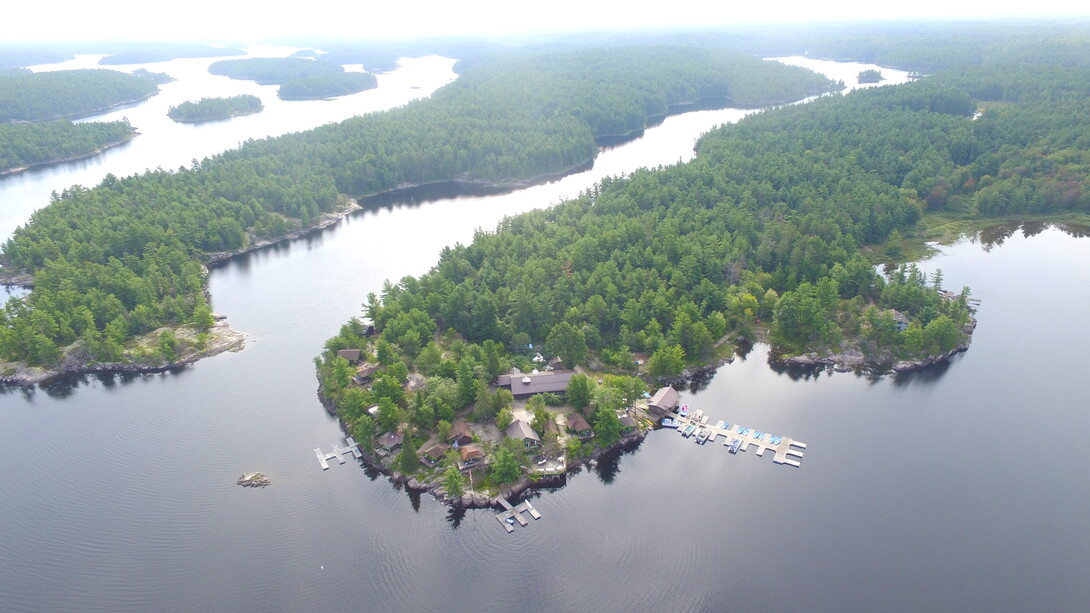 When you're exploring different Ontario lodges online, it might be overwhelming for some people. How do you choose from so many? Each one offers a unique adventure, amenities and different fish to catch. For this article, there are choices for "drive-to", "fly-in" and "boat-in".  They all offer great walleye fishing, so you can't go wrong. For muskie hunters, Witch Bay and Crane's would offer that as well. For seclusion, the fly-in at Pine Portage tops the list. And each lodge offers meals that will keep your stomach well-fed and happy! Bring your appetite for both catching fish and eating well!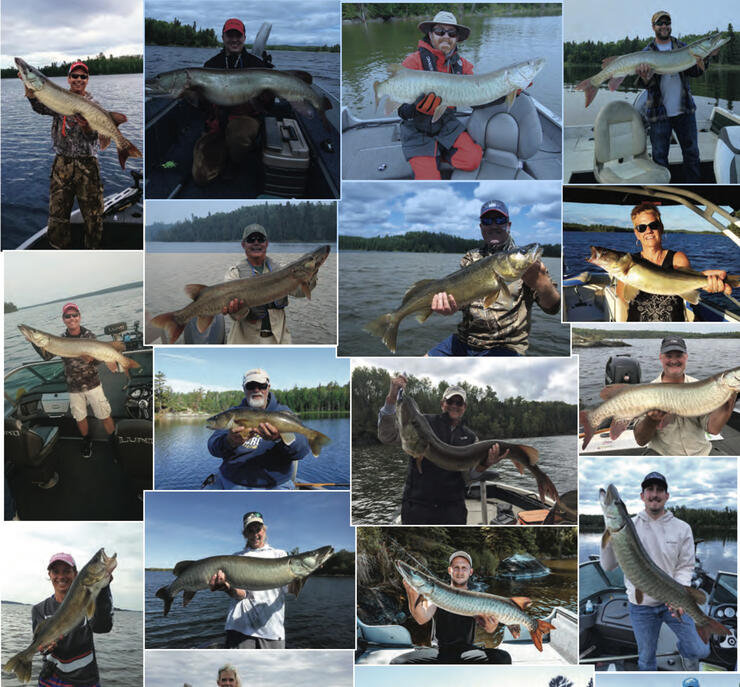 This is a great drive-to destination just a 2.5-hour drive north of the border at International Falls, Minnesota. For example, it's about an eight-hour drive from Minneapolis, and depending on traffic, a one-day drive from Milwaukee or Chicago is possible. Located in a secluded bay on the famed Lake of the Woods, you'll have access to one of the best overall fisheries in North America. Walleye are the main target here, and many anglers also visit for trophy muskie fishing. We're talking about 50-inch plus fish-of-lifetime! Just take a look online at their annual brochure and Facebook page, it is filled with huge muskie from the previous seasons.
Something unique they offer is the "Witch Bay Fishing Program," included at no additional charge with your stay! This is a great way to get familiar with the fishery and get info and tactics for the current bite. Their seasoned knowledgeable guide staff will show you the how-to's, to maximize your time there. This includes going over a map in detail to mark fishing areas, and different fishing presentations, and answering any questions you may have.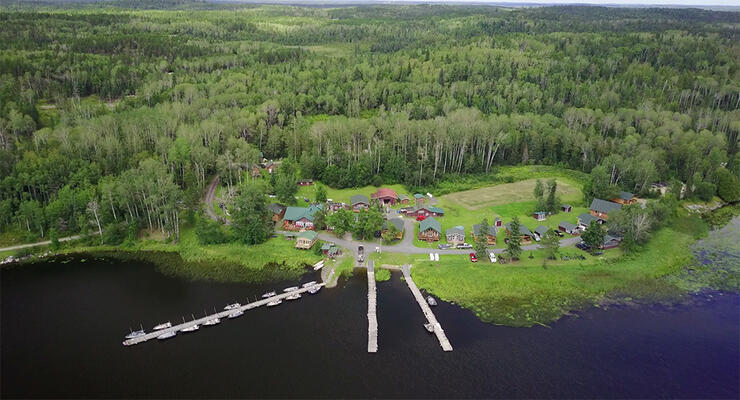 The boat fleet is armed with 17 to 18-foot Lund and Crestliners, fully outfitted with electronics, trolling motors, live wells, life jackets and landing nets. The dock staff tops off the boats with fuel each evening and plugs them in to ensure a full charge for the electronics and trolling motor.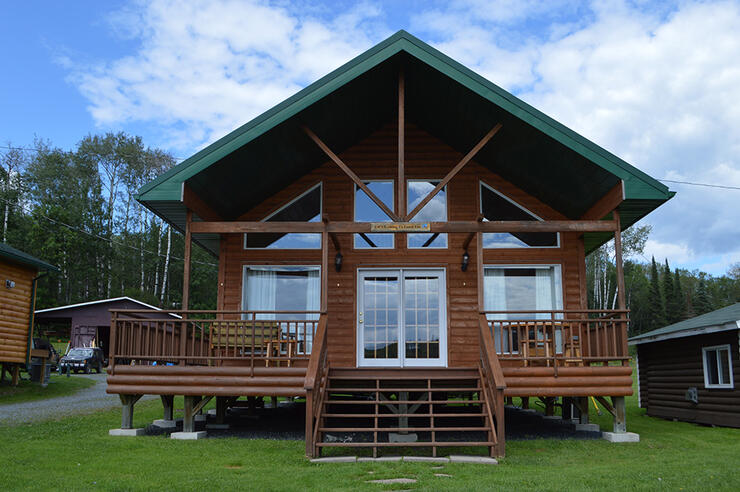 Near 85 percent of the people that stay at Witch Bay Camp return again, according to owner Steve Hockett. And it's easy to see why: a drive-to destination, not far from the Minnesota border, with great food, great lodging, and incredible fishing! They offer all-you-can-eat, three meals daily, you'll be eating well! And freshly brewed coffee delivered every morning to your cabin is a wonderful way to start each day. The extended season is available for Housekeeping rates in October, and then in November for whitetail deer hunts.
The year 2021 will mark the 75th anniversary of this incredible fly-in lodge! Lots of history surrounds you when staying there. After returning a hero from World War II, Dick Watson Sr. opened the lodge in 1946 with just a three-room cabin. It is located on Kaby Lake, which covers 30,000 acres of beautiful Ontario wilderness. The name of the lake comes from the Indigenous Oji-Cree language which translates to "the lake of many bays." The waters provide top-notch fly-in walleye fishing, as well as northern pike, whitefish and perch. It is the largest lake in the Algoma District, with 147 islands and endless fishing. Pine Portage even offers hunting for moose, bears, and birds.
The lodge hill provides amazing sunset views. And, at night, it's like sitting in a planetarium—there's a good chance you'll witness the blazing greens, reds and purples of dancing Northern Lights. Walleye are the prime target for visiting guests. There are lots of numbers to be caught as well as a chance at 30 inches. Besides your favourite walleye tackle, be sure to bring your appetite. Each evening there's a huge salad bar buffet, which features over a dozen delicious dishes like steamed mussels and bacon-wrapped dates (yum!). And no Ontario trip is complete without the mandatory shore lunch. That alone is almost worth the visit!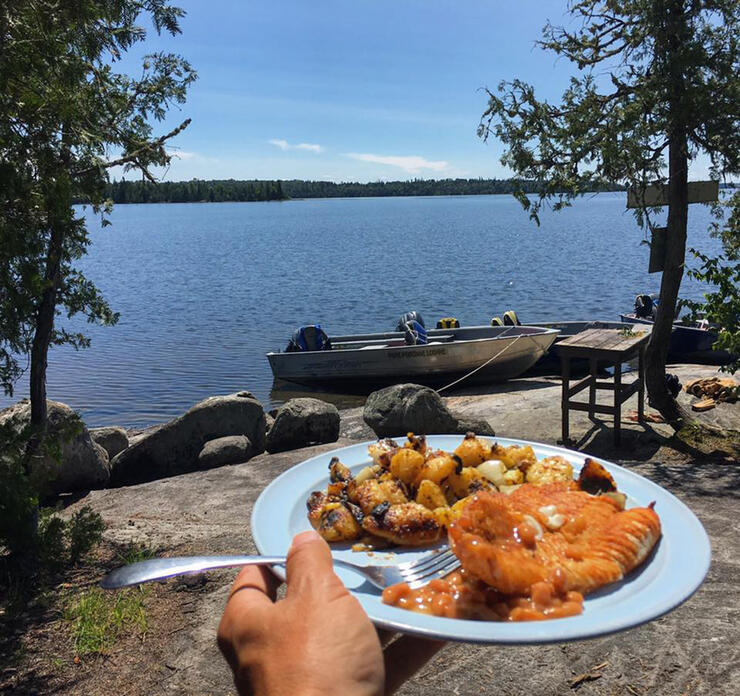 Pine Portage Lodge is a wonderful place: awesome fishing, deluxe accommodations, stellar food, friendly people, and remarkable natural beauty. Indeed, they live up to the mission statement of serving those who love the great outdoors. Pine Portage Lodge is also a pet-friendly lodge. There is no extra charge, although they will be part of your weight allowance on the fly-in. The airbase is located in Wawa, which is a nice area to stay the day and explore around before your flight.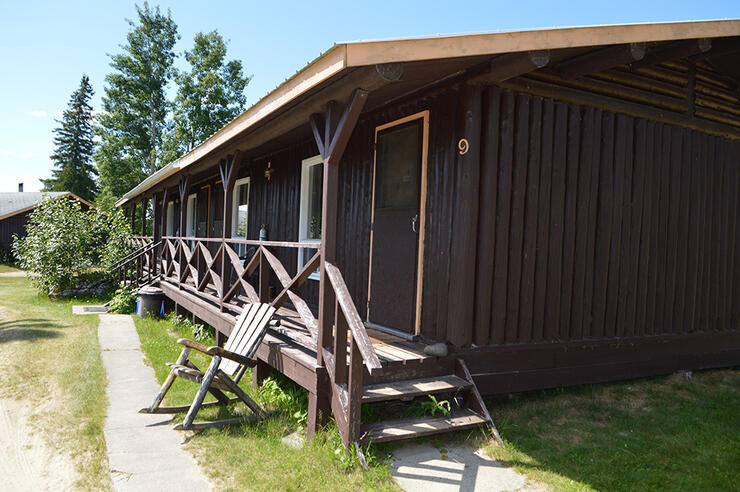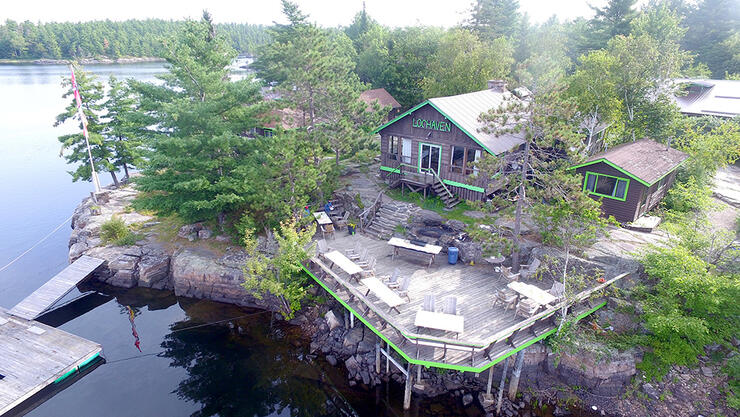 This is a great boat-in lodge that has been owned and operated by the Crane family since 1973, located on a 4-square-mile island, there are six different whitewater rapids close by. All 15 fully serviced private log cabins have spectacular views of the French River and private sundecks. There will even be a welcome bottle of their own private-label wine awaiting your arrival, which is a nice touch. All cabins have automatic heat and bathrooms with hot and cold running water. Cottages range in size from one bedroom with a sitting area to six bedrooms with two living rooms. Our cabin was right on the river, which made for screen-saver-worthy mornings with the Fall fog slowly rolling across the water's surface. This river system offers fantastic fishing for smallmouth bass, muskie, pike and walleye.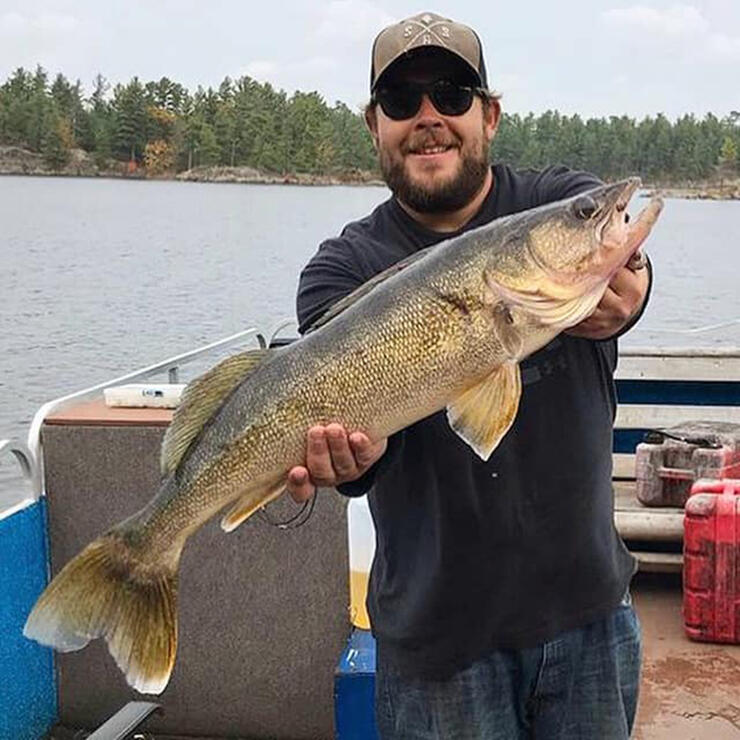 The Full American Plan Package includes all meals, boats, motor, unlimited gas, ice, live bait, dock service, and fish cleaning. Breakfast and dinner are served in the dining lounge, with a choice of lunch in the dining room or box lunch or shore lunch with your guide. Guests also enjoy a weekly fish fry and BBQ on the front deck. This is a great time, with live music, new friends, and delicious fresh fish, fries, beans, and barbecued ribs!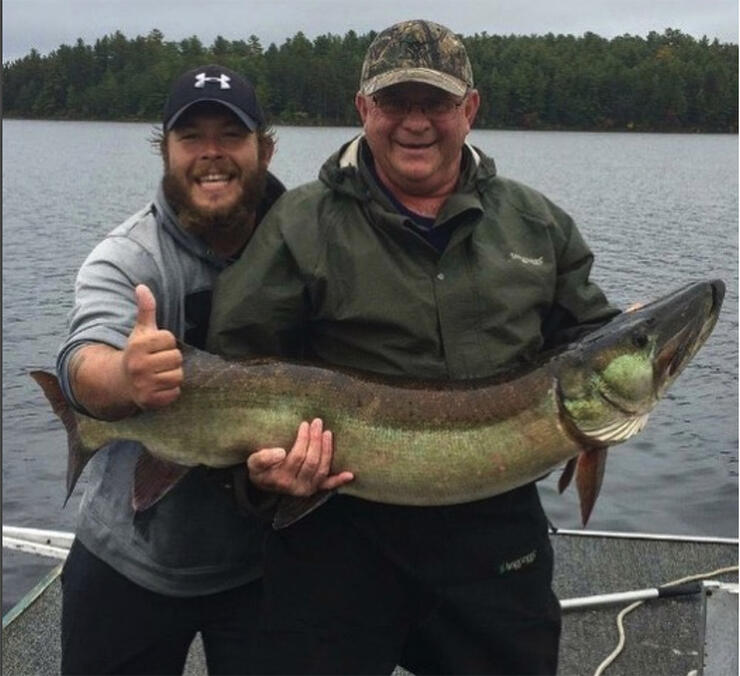 The winding rivers and scenery around Crane's Lochaven Wilderness Lodge reminded me of the award-winning film, The Revenant. The French River has such a deep history. The Ojibway named it so, because of the many explorers from France, as it was a major trade route for both furs and logging. The French River flows from Lake Nipissing to the Georgian Bay of Lake Huron. Crane's is located just about in the middle of this amazing river system, just four and a half hours north of Toronto.