9 Facts to Know about the Agawa Canyon Tour Train
Do you know the best time to travel to avoid crowds?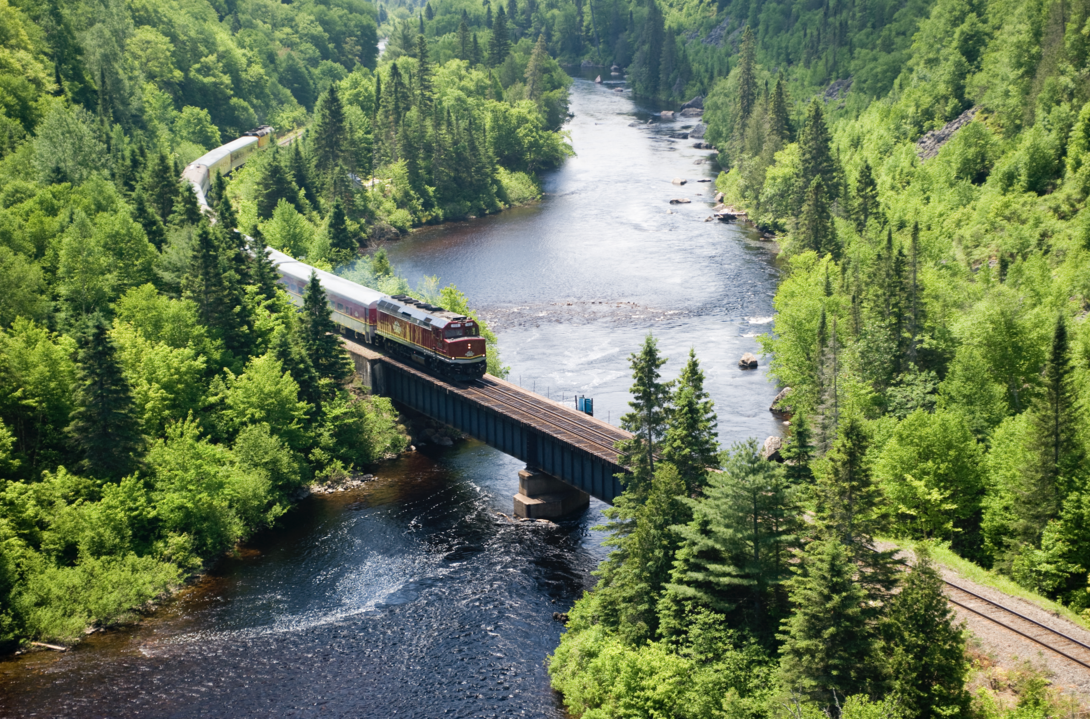 A full-day wilderness train journey from Sault Ste. Marie to the Agawa Canyon is a signature Northern Ontario tourism experience—the train draws thousands of international visitors every year. In fact, this spectacular destination inspired some of Canada's most famous landscape art: Over a century ago, Group of Seven artist J.E.H. MacDonald went so far as to describe the Agawa Canyon "the original site of the Garden of Eden."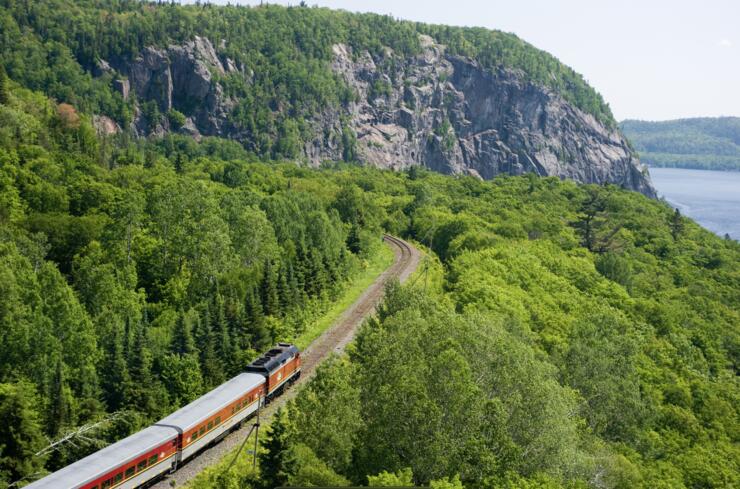 The 150-metre-tall cliffs flanking the pristine Agawa River remain untouched since they were first documented by MacDonald and other painters so many years ago. You can still encounter the same rugged rocky spires, soaring pines and tumbling cascades aboard the Agawa Canyon Tour Train, which departs from a brand new train station in Sault Ste. Marie through the summer and fall months. The train runs daily from August 1 to October 10.

Here's an insider's guide to making the most of the Agawa Canyon Tour Train, including how to book your tickets, the best times to go, and other local attractions to enhance your visit.
The Agawa Canyon Tour Train website is your go-to spot for booking train tickets. Prices range from $67.50 for children ages 3 to 12 to $135 for teens and adults, with Infants under 2 riding for free (they must sit on an adult's lap) and seniors' tickets available for $100. Gift cards are also available.
2. Fall Colours is Prime Time
Starting mid-September, the hardwood forests of Algoma erupt in a sea of red and orange, offset by verdant evergreen trees, as autumn sets in. This is peak season for the Agawa Canyon Tour Train, so plan on booking early if you want to score tickets.
3. Skip the Crowds by Booking in Summer
There's no question that fall in Algoma is astounding, but a summer's day is almost just as nice—particularly when the cool winds of Lake Superior offer respite from the heat and lush foliage bathes the Agawa Canyon in myriad patterns of sunbeams and shade. Best of all, it's far easier to book tickets for an Agawa Canyon train tour in August, sometimes even as late as the day before your wilderness rail adventure.
4. Catch the Train in downtown sault ste. Marie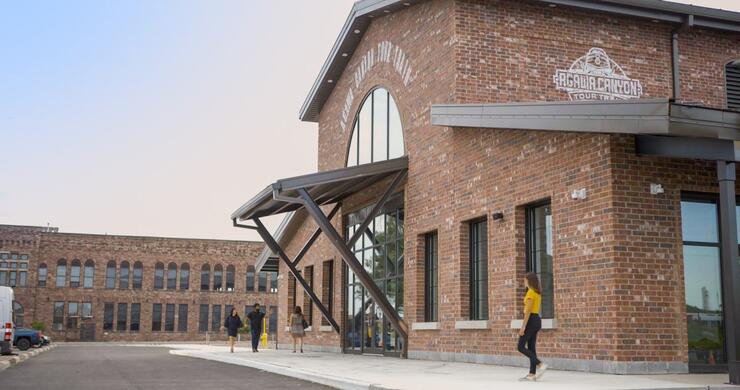 The Agawa Canyon Tour Train departs a newly built station at 99 Huron Street in Sault Ste. Marie's historic Canal District, adjacent the Sault Ste. Marie Canal National Historic Site. Be sure to arrive at least 30 minutes before the 8 AM departure time. Free parking is available. The nearby Soo waterfront is the perfect place to explore the city before and after your journey. 
5. it's a day-long adventure 
The scenic rail adventure is a day-long adventure. Your journey includes approximately four hours on the train to the Agawa Canyon; a 90-minute stop in Canyon Park for taking in the sights off the train; and a four-hour return to the station in Sault Ste. Marie. The tour train and Canyon Park are both wheelchair accessible; certified service animals are allowed. The train ride itself is restful, with comfortable seats and large windows to enjoy the view. Restrooms are available on board for your comfort. There's something for every level of fitness during the stop in the canyon, including well-maintained trails, picnic tables and benches. Interpretive programming is delivered by wireless headsets in English, French, German, Japanese, Korean, and Mandarin for the train portion of the journey. Wifi is not available on the train.
6. Make the Most of Your Time in the Canyon
The stop in the Agawa Canyon affords just enough time to hear the rustling maple leaves, smell the pines and lift your head to gaze up at the majestic rock walls. Easy trails lead to the gorgeous cascades of Black Beaver and Bridalveil falls, which vary in water levels throughout the year. More adventurous visitors can climb 300 stairs for aerial view of the Agawa River slicing through the canyon. Picnic facilities and restrooms are also available. There's plenty of room to spread out and discover solitude in Canyon Park. 
7. What to Pack
Small bags, personal-sized coolers and purses are allowed on the train; large luggage is not. Make sure you bring your own lunch to enjoy along the way or at one of the picnic spots in the canyon. (Water, juice, pop, Starbucks beverages, beer and snacks are available for purchase on the train.) The Machine Shop offers boxed lunches (pre-order only), or contact Superior Home Bakery on Great Northern Road for hearty sandwiches on homemade bread and delectable baked goods. 
8. Where to Dine Before and After the Train
Arrive early to enjoy a homemade breakfast at the Blockhouse in the Agawa Canyon Tour Train Station. Afterward, the same venue offers locally brewed beers from Outspoken Brewery and pub-style food. The Mill Steakhouse and Wine Bar provides upscale dining in a historic sandstone building. You can also check out Gliss, another popular restaurant in downtown Sault Ste. Marie.  
The impressive Group of Seven collection at the Art Gallery of Algoma adds context to the Agawa Canyon Tour Train experience—this is a must-do either before or after your journey! Looking for more wilderness adventure? Book an interpretive day hike with Forest the Canoe, a local outfitter, or a canoe or kayak outing with Thrive Tours. A half-day at the Canadian Bushplane Heritage Centre is another great way to learn more about the Algoma wilderness with interactive displays and real-life exhibits of Canadian floatplanes. If you're looking for beach time, check out the top beaches in Sault Ste. Marie. Check out more Group of Seven experiences in Sault Ste. Marie. 
Agawa Canyon Tour Train and Covid-19: The Agawa Canyon Tour Train follows Health Canada guidelines to minimize the risk of contracting Covid-19. Please email contact@agawatrain.com for more information.