Hiawatha Highlands
Just a short 15-minute drive from the city's waterfront lies an incredible natural destination.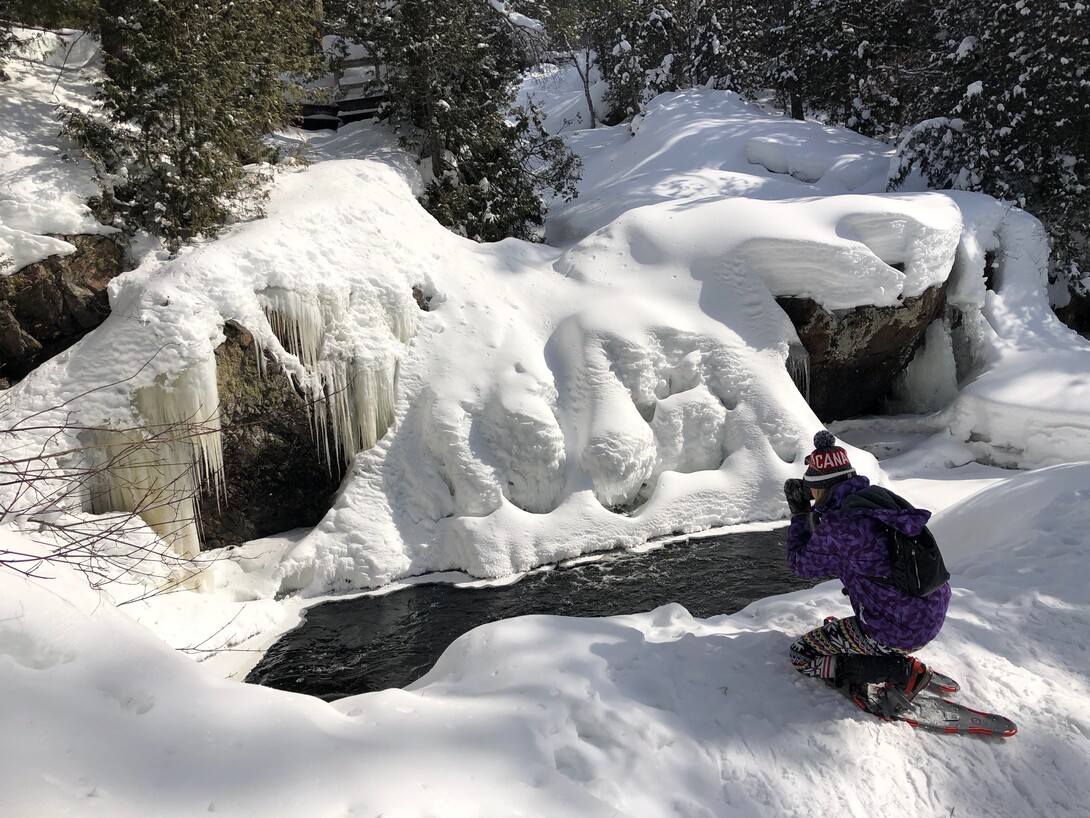 Sault Ste. Marie's Hiawatha Highlands offers a perfect escape from the hustle and bustle of the everyday. No matter what time of the year you visit, you won't want to miss the wonders of the Hiawatha Highlands!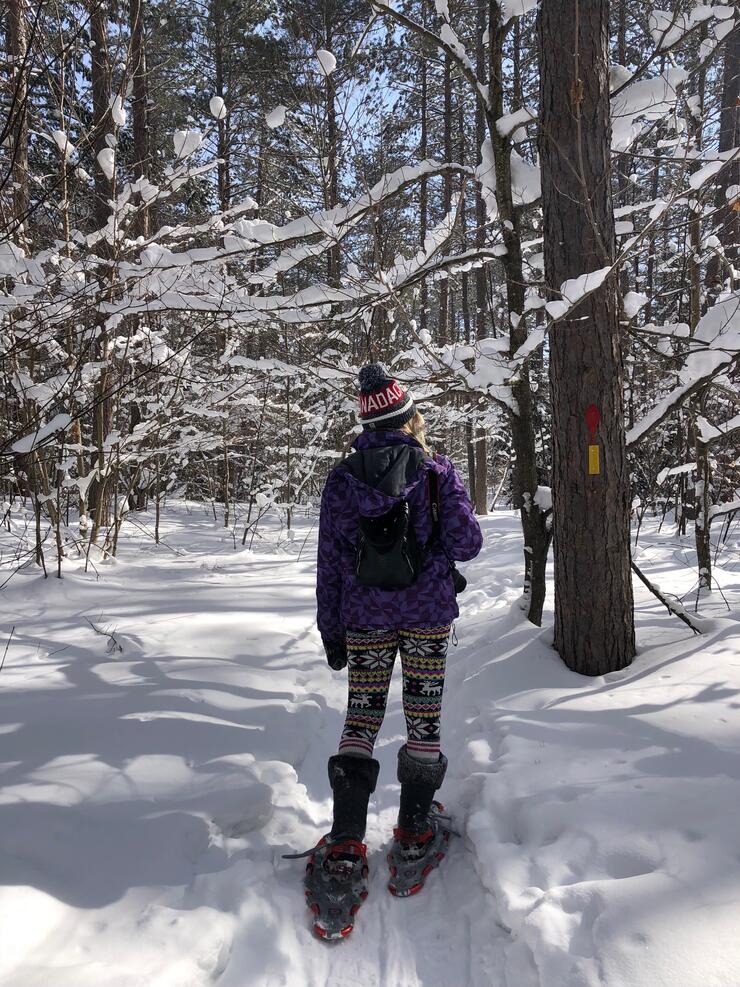 In the heart of Hiawatha lies Kinsmen Park, where you'll find the headquarters of the Soo Finnish Nordic Ski Club. Once the temperature drops and the snow falls, you'll find over 50 km of cross-country ski trails at your disposal! Trails are geared to both experienced and novice riders. There's a trail for you, no matter what your skill level is. Partnered with 14 km of snowshoe trails, it makes for the perfect winter destination. Don't have your own skis or snowshoes? That's okay! You can rent a pair when you pick up your day pass at the KinCentre, operated by Hiawatha Highlands during the winter from November to April. Be sure to keep an eye out for events like their evening snowshoes and snowshoe yoga as well!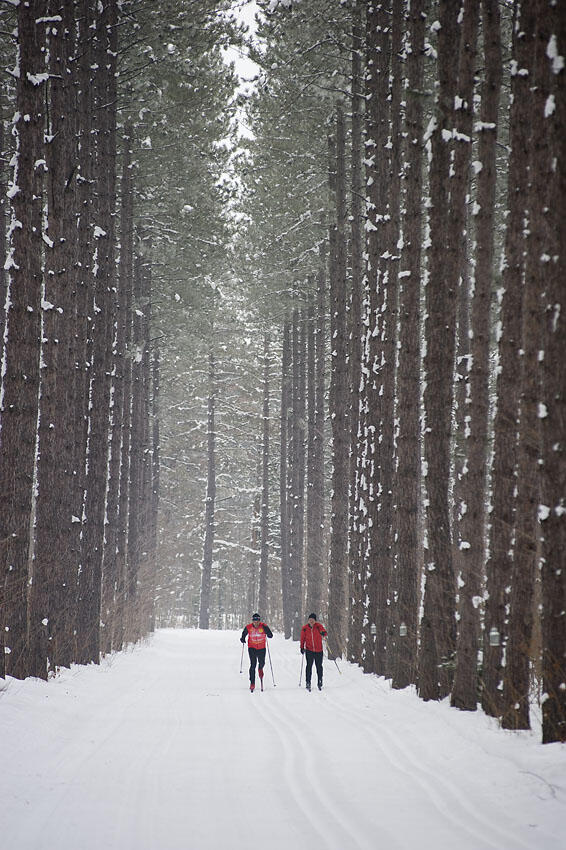 If you prefer to explore during the warmer months, not a problem! Tackle the Hiawatha Highlands' trails once old man winter has come and gone. The hundreds of hectares of forests are at your disposal. Enjoy the beautiful creeks, lakes, and wetlands as you explore the trails. If you're quiet, you might just spot a few of the 85+ species of birds and mammals that call the area home. Oh, and it doesn't cost a penny to enjoy the area once the snow is gone!
Do we have some avid mountain bikers? There are trails for you too! Hiawatha offers a number of trails for riders of all skill levels. If you're just starting out, check out the Pinder Trails as this area offers more leisurely routes. However, if you were born to ride and are looking for a challenge, head for Nemesis or the Wedding Crasher in the Crystal Creek Trails area.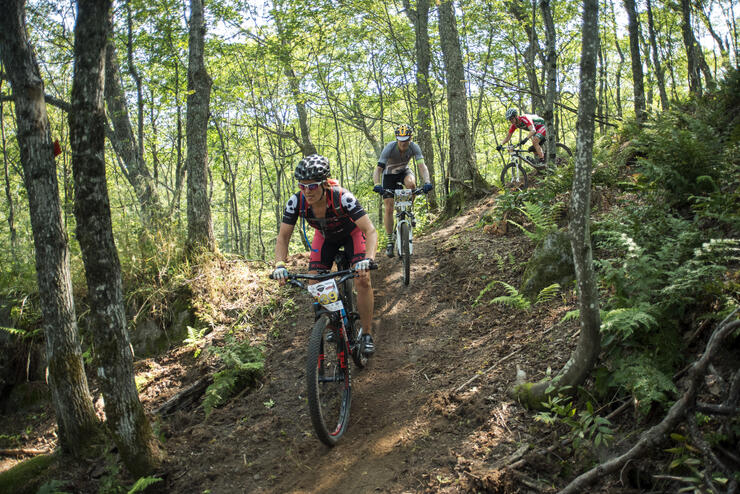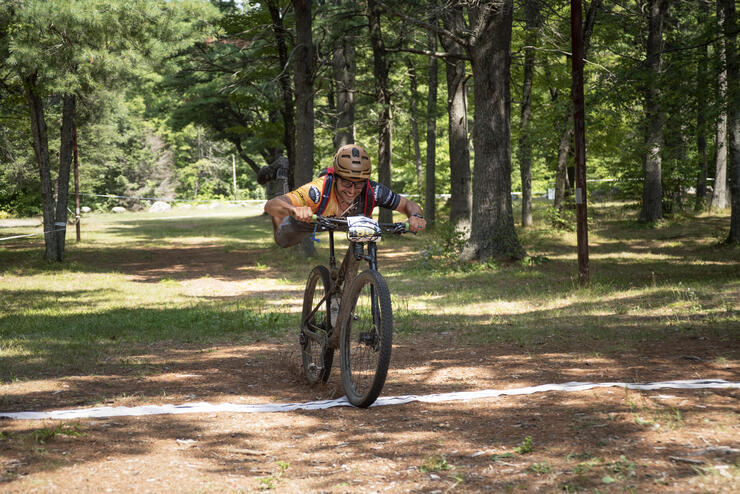 This area is also a prime stop for those who love the colours of autumn. Meander the trails with camera in hand, as you'll definitely want to snap a photo or two of the oranges and reds. While enjoyable on your own, adventures are always better with a friend. Yes, four-legged friends are allowed too—as long as they're on a leash!
One destination in the Hiawatha Highlands that's not to be missed is Crystal Falls. Take the Crystal Creek Trail in Kinsmen Park and it'll take you straight to one of the incredible waterfalls you'll find around Sault Ste Marie. Admire Crystal Falls from the various lookouts and be sure to ascend to the top. Here you'll notice markers for the Voyageur Trail. Part of the Voyageur Trail Network; it'll lead you to a number of epic hikes between Sudbury and Thunder Bay. If you're an avid hiker and looking for an adventure, this one's for you!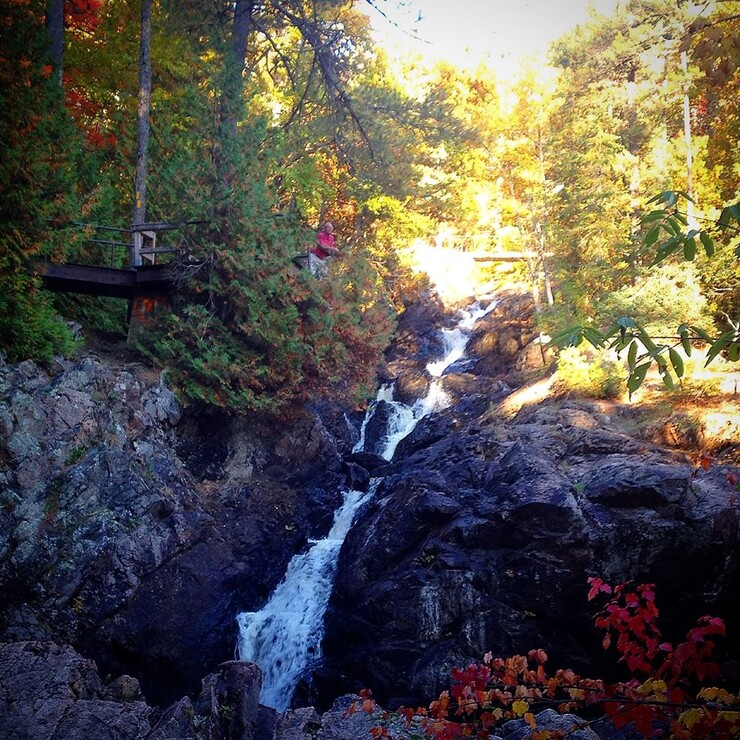 While you'll find boardwalks that normally most nature lovers dislike, this one isn't as intrusive. A necessity to protect and prevent further damage to exposed tree roots, it also makes it wheelchair-accessible, meaning more people can enjoy Crystal Falls and all her beauty!
Kinsmen Park is also a great destination for families. On top of the amazing trail network, you'll also find a baseball diamond, children's playground, and picnic area. It makes for a great day of fun or a pitstop on a road trip through the area!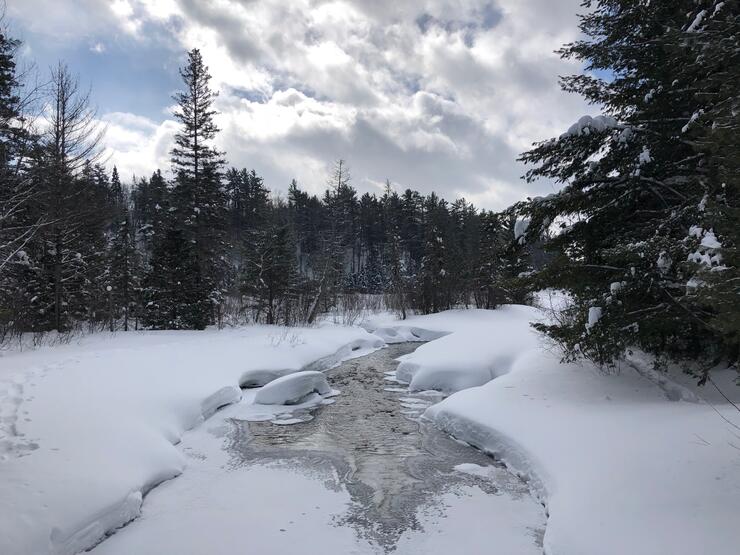 No matter when you visit, be sure to take your time and admire the beautiful pine trees as you explore the area. Whether you spend 30 minutes or three hours wandering, you'll leave the Hiawatha Highlands feeling refreshed and rejuvenated.