5 Essential Indigenous Experiences in Sault Ste. Marie
Explore the rich culture and Indigenous history of Sault Ste. Marie with these insider tips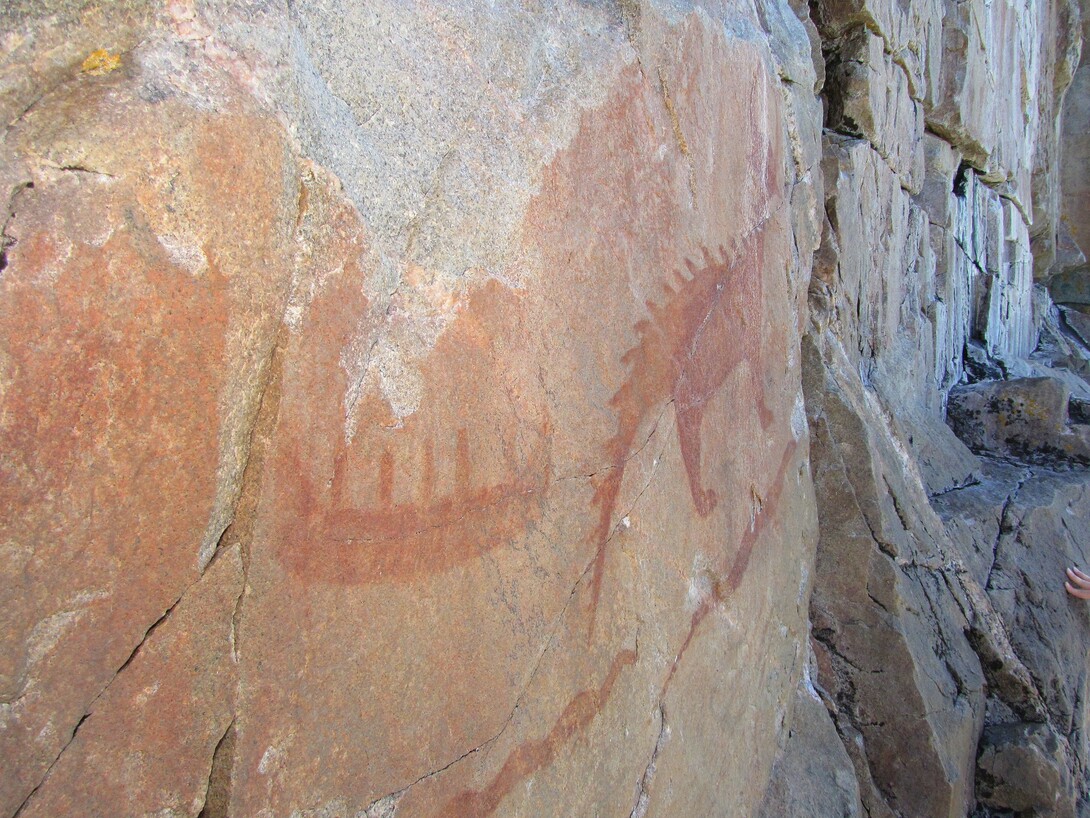 Known as Bawating (meaning rapids in Ojibway), the city of Sault Ste. Marie is an original meeting ground for the Indigenous Peoples of Canada. There is so much to experience and learn in this historic Northern Ontario city, so dive in with these incredible Indigenous experiences!
Walk Around Whitefish Island
A popular spot for a leisurely stroll or a beautiful sunset walk, Whitefish Island is the perfect spot to take in the beauty of the St Marys River. For thousands of years and to this day, this has been a place of importance for the Ojibway as they were put here to maintain the land and water while living in harmony with nature. Elders from Batchawana share that when the Creator told the crane to choose a homeland, he flew and flew in search of it, settling in Bawating as there was an abundance of fish to sustain himself and the First Nations people.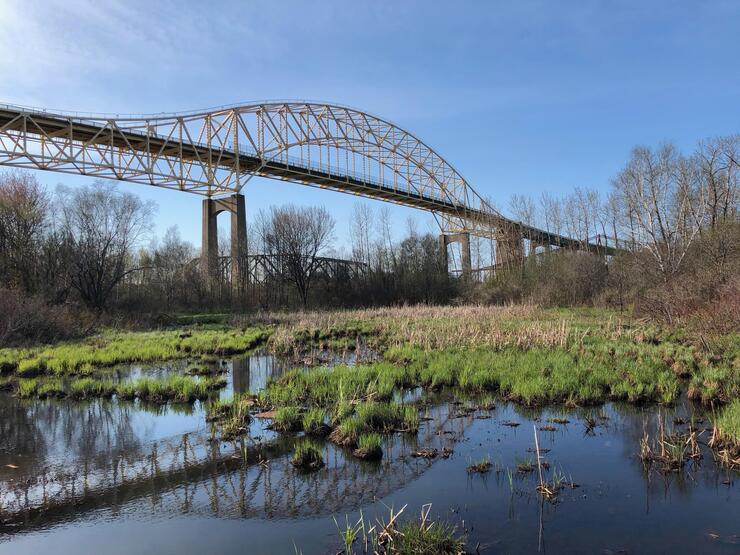 Whitefish Island is also important as a gathering place for the Three Fires Confederacy between the Ojibway, Potawatomi, and Odawa Peoples. Here treaties were created, trading occurred, and relations were solidified. Look out for the interpretive signs and learn about this history and its importance, not just to the Batchewana First Nation who owns the land, but to Indigenous culture!
Drive Out to Agawa Bay
On a beautiful sunny day, who wouldn't want to hit the road for a day trip to Lake Superior Provincial Park? Grab your car and tackle the Lake Superior Coastal Drive to Agawa Bay. Strap on your hiking boots and make your way down the trail. Descend 30 meters through broken boulders and rocky fissures to the shores of Gichi-Gami.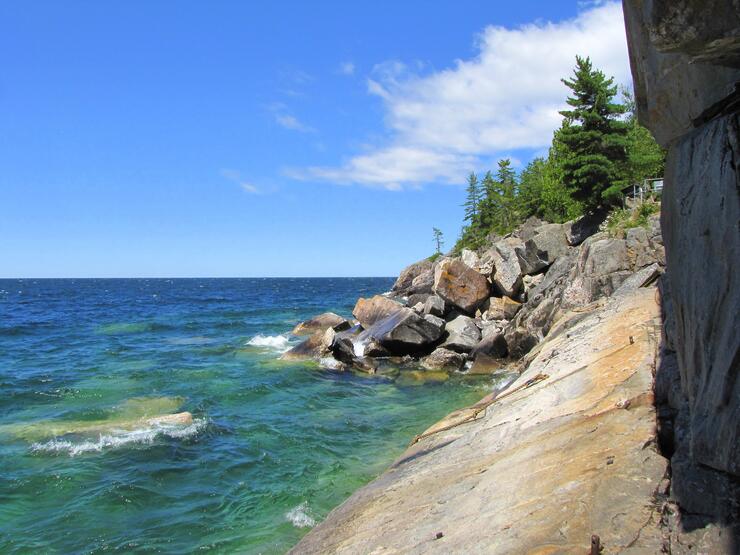 Brave enough to make your way along the rock shelf? You'll be rewarded. If the waters are calm, you'll find yourself face-to-face meeting with Mishibijiw—the Great Lynx—and the other Agawa Rock Pictographs. These illustrations date back to the 17th and 18th centuries, depicting dreams, important events, and visions. However, if the waters are turbulent, then you'll be unable to reach them. You'll have to try again another day when Mishibijiw is hopefully in a calmer mindset, as he's said to be the cause of the rough water!
If you do make it to the Agawa Rock Pictographs, please remember that this is a sacred site. Treat it with the respect it deserves and don't touch the pictographs so they can survive for many more centuries.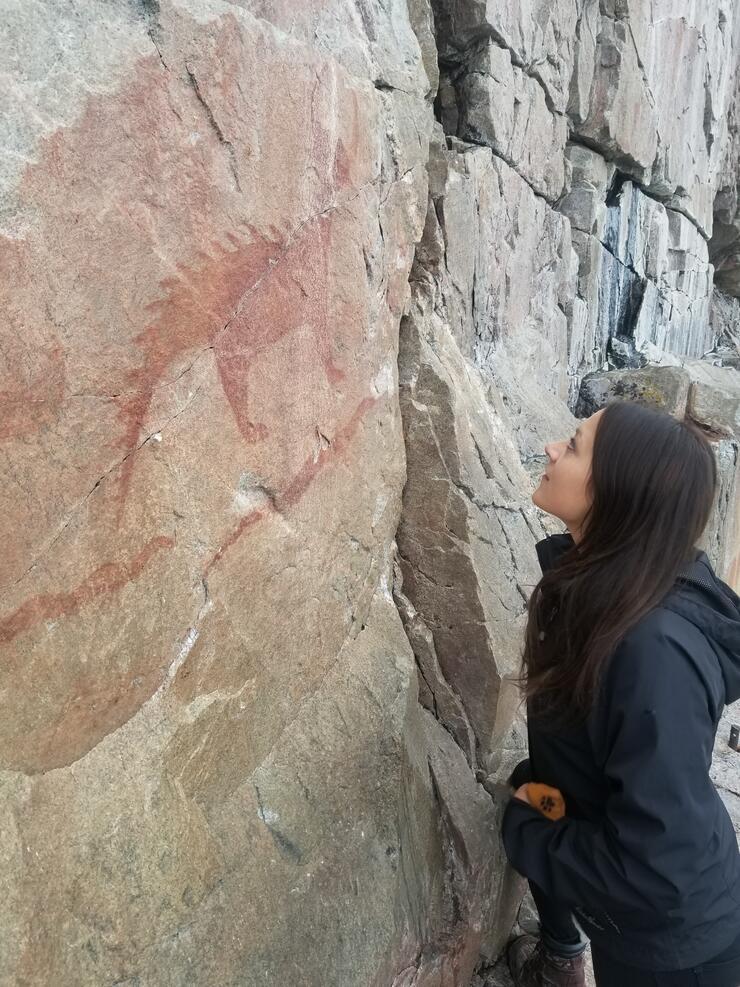 Experience a Pow Wow
If you have not experienced a Pow Wow, be sure to add this to your plans ASAP. The incredible dancing, the passion of the songs and the delicious eats are guaranteed to blow you away! These events are a great way for non-Indigenous people to learn about the culture in an energetic setting. Not only will you be mesmerized by the beautiful regalia and the power of the drumbeat, but you'll be surprised at just how much you'll learn. All you have to do is be present and willing to listen.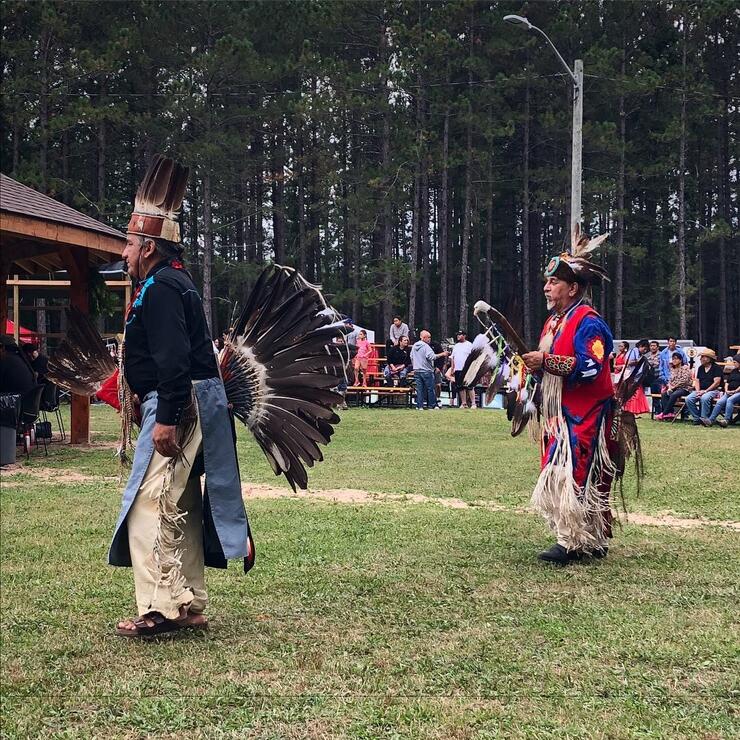 Whether it's a traditional Pow Wow like Batchewana or Garden River's summer Pow Wows, or a competition Pow Wow like the Gathering at the Rapids Pow Wow that happens in March at Algoma University, you will never forget the experience. Seriously, everyone needs to go to a Pow Wow in Sault Ste Marie!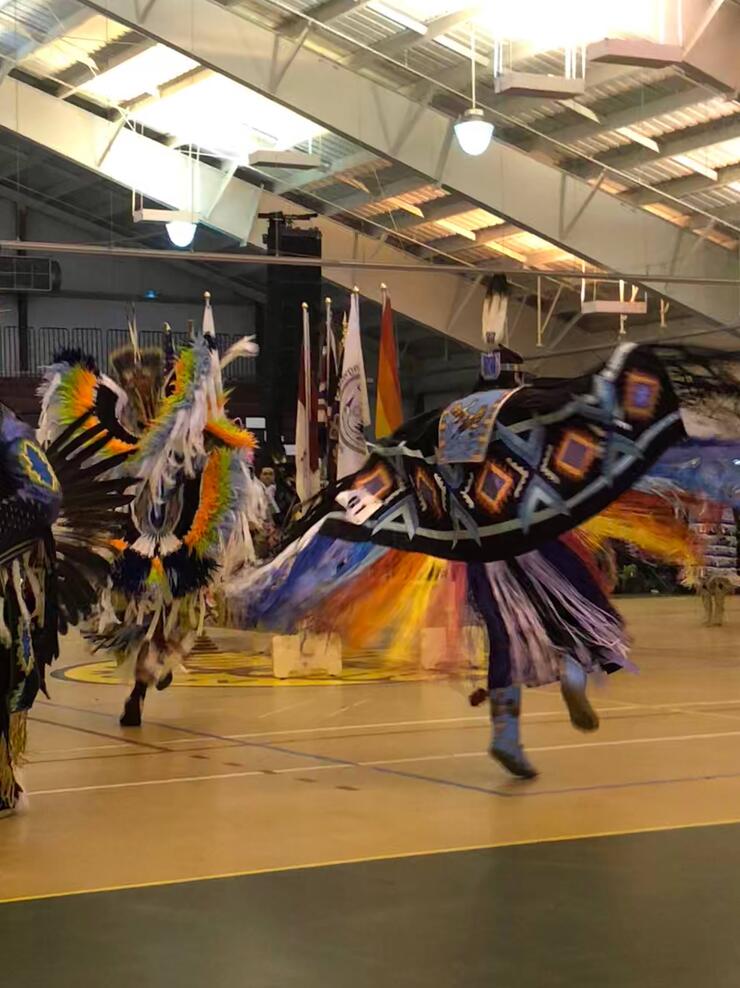 Take a Tour of Shingwauk Hall
On what are now the Algoma University grounds, you will find the building that once was Shingwauk Indian Residential School. A reminder of the horrific history surrounding Canada's residential school system, it has been transformed into a beautiful institution. Named after Chief Shingwaukonse, it has become true to his vision—a place where Anishinaabe people can learn the skills needed to be successful in our ever-evolving world while preserving their culture, language, and traditional knowledge.
Within the walls of the old residential school, you'll now find the Reclaiming Shingwauk Hall exhibit. An amalgamation of a museum, interpretation centre, and memorial, the history of this site is told alongside the larger narrative of the fight for self-determinization against colonialism. Walk the halls and learn about the atrocities that happened here and the survivors' recounts of the cruelty that happened within these walls.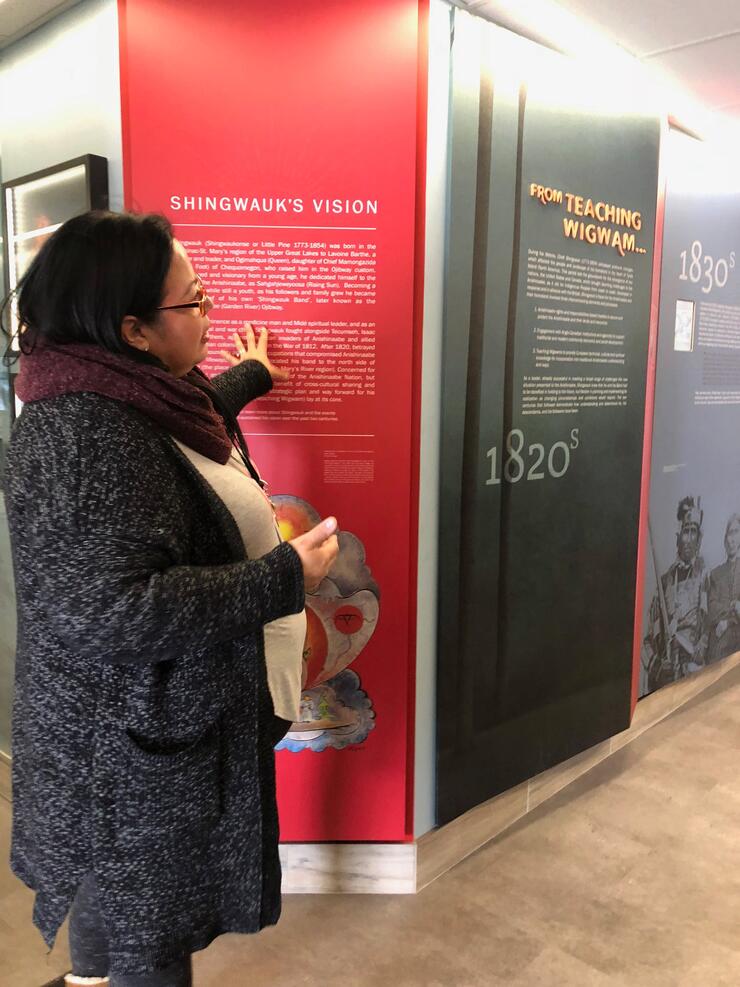 Anyone can visit the building or take a tour with the Shingwauk Residential Schools Centre. On a tour, you'll walk through the grounds from Shingwauk Hall to Bishop Fauquier Memorial Chapel, the Principal's Residence, and the Shingwauk Memorial Cemetery. This is the most sombre experience on this list, but arguably the most important. Shingwauk Hall is looking to heal through education, by learning about this deplorable part of Canada's history.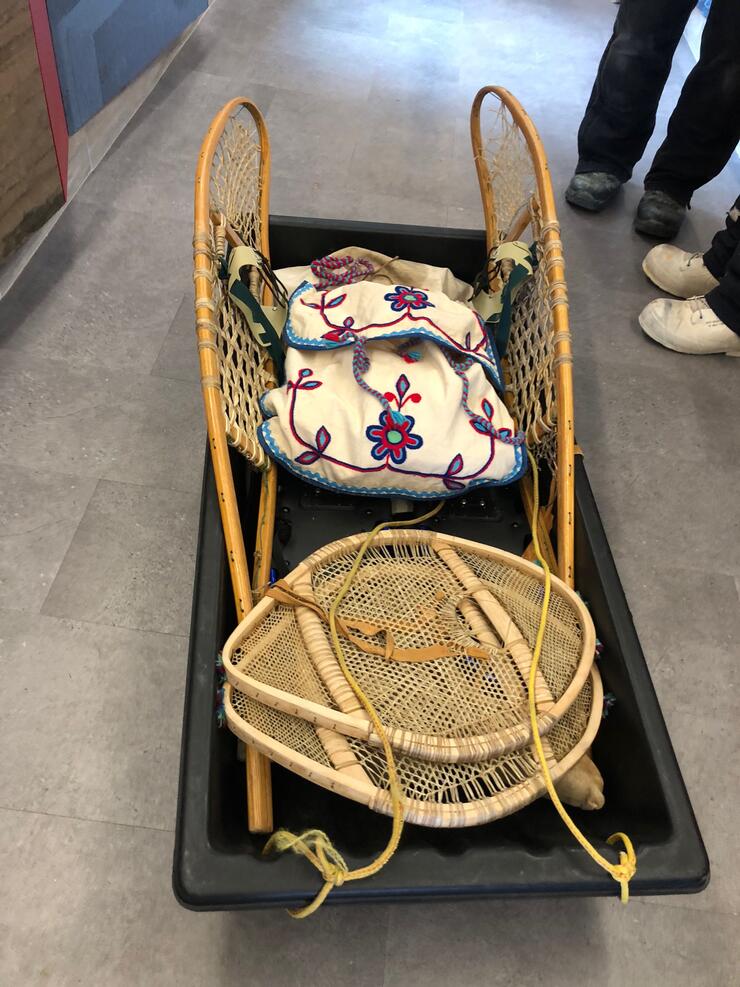 Explore the National Chief's Library
This one you'll have to wait for, but the wait will be over soon enough! This spring, the state-of-the-art repository for Anishinaabe Culture known as the National Chief's Library will open its doors. Inside you'll find archives, resources, and incredible amounts of knowledge that await your fingertips with the largest and most digitally accessible university archives in Northern Ontario.
Funded by the Government of Canada's Strategic Innovation Fund, it will also be home to Shingwauk Kinoomaage Gamig. Students of their Anishinaabe Studies and Anishinaabemowin programs will call this building home as they work on their three-year degrees. The National Chief's Library is open to everyone and will create a unique space for preserving and utilizing Anishinaabe Knowledge to support faculty members, students, and the public.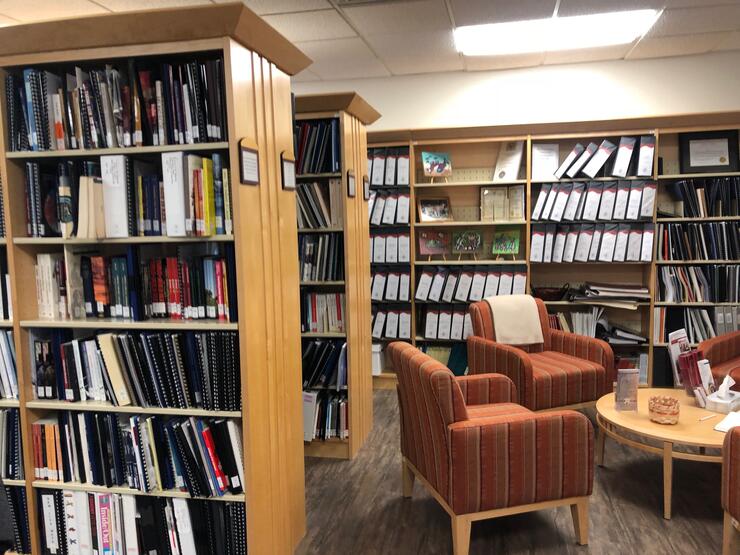 There is so much knowledge to be shared in Sault Ste. Marie—all you have to do is open your mind and heart.