8 Reasons Why You Must go to #TheSoo Right NOW!
A put-your-feet up, stay awhile, enjoy the sights, sounds, and flavours type of town with history, art, and gorgeous natural beauty to boot.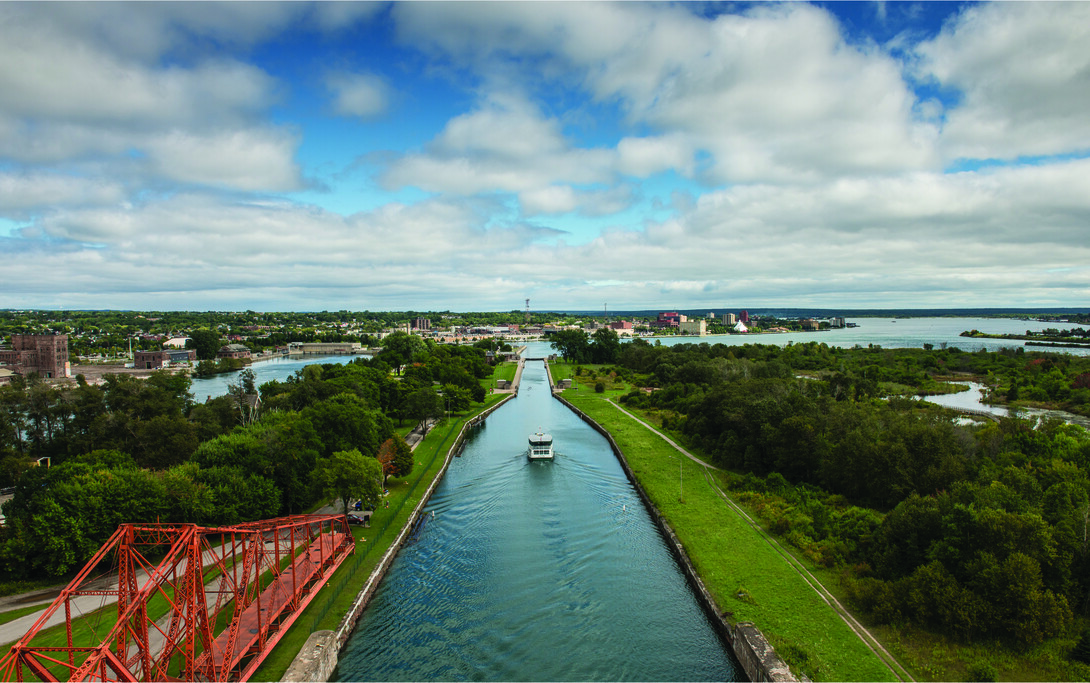 Several years ago, I asked a friend of mine, a Sault ex-pat living in Toronto, whether Sault Ste. Marie was worth the trip. I expected him to suggest, even be nostalgic about, at least one great experience to be had from his hometown. So I was surprised at his response: "Don't even bother, nothing to see." 
As a travel writer and photographer at Travelmammal.com, I'm always inspired to find and experience both what the destination and the journey have to offer. But admittedly, and somewhat reluctantly, I listened to my friend and took his advice. Years passed before I realized that we were both wrong: he for what he said, I for believing him.
On a recent visit, I discovered that the Sault was quite the opposite of what my friend had made me believe. A put-your-feet up, stay a while, enjoy the sights, sounds, and flavours type of town with history, art, and gorgeous natural beauty to boot.
In fact, I discovered eight incredible experiences that made me love Sault Ste. Marie; eight that will inspire you to experience them for yourselves!
1. Train it
The Agawa Canyon Tour Train is incredible! From Sault. Ste. Marie, it heads north, deep into Canadian Shield country and inland to the Agawa Canyon Wilderness Park (ACWP) about 180 km away. The highlight along the way is the 130-foot-high, 1,500-foot-long curved Montreal River trestle. When the train reaches the park, you have 90 minutes to explore the 250-foot-high lookout, with trails that lead you to both the North and South Beaver Falls as well as the Bridal Veil Falls. It's a must experience that combines both adventure and a picturesque beauty only this part of Canada can provide!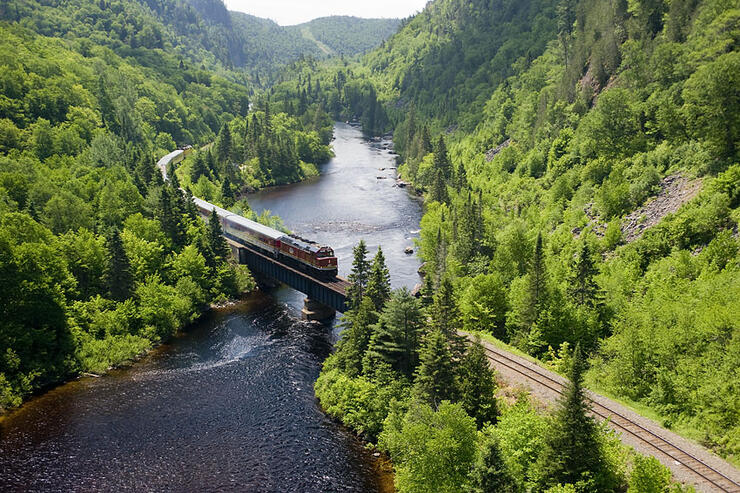 2. Swim it
With 300 campsites and a 3-km beach with Caribbean-style blue waters, Pancake Bay Provincial Park is a must experience. Sand-filled and shallow, it has some of the warmest water anywhere along Lake Superior. Nearby you'll find Batchawana Bay, another fun-in-the-sun gem. Get a great view of the bay by driving south on route 563. It's off Highway 17 between Pancake Bay and Batchawana Bay Provincial Parks. On a clear day, the views are beautiful. Stick around because as day turns into night, the sunsets will leave you speechless!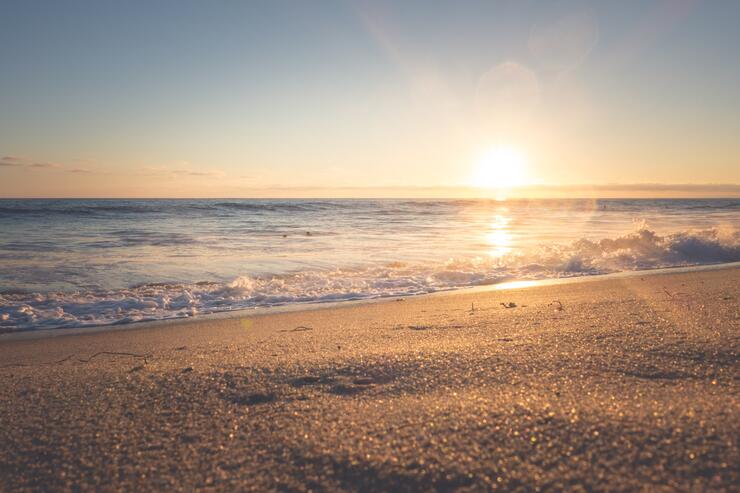 3. Drive it
Head north on Highway 17 and you may feel as if you're driving along California's Pacific Coast Highway. Winding roads, warm breezes, pristine blue coastline, and rugged mountains can all be found on this stretch of the Trans-Canada as you go straight through Lake Superior Provincial Park. Expect to make several stops including Old Woman Bay and Katherine Cove. Both feature stunning cliffs, sandy beaches, sand dunes and crystal clear, turquoise water.
Another must-experience is Bathtub Island, a small, hidden gem that can only be found by a small trail opening in the forest along 17. You'll figure out where it is as soon as you notice several parked cars along the side of the highway. If you decide to park, do it with care. After all, you're parking on a two-lane highway.
4. Hike it
Considered to be one of the more popular hikes in Lake Superior Provincial Park, the Pinguisibi or Sand River hiking trail runs for about 6 km along a beautiful series of cascading waterfalls and river rapids that stretch as far as the eye can see. The Ojibwe, who have lived here for over 2,000 years, call this river Pinguisibi for its fine white sand (pingui – "fine white sand"; sibi – "river"). The entire river is a designated canoe route.
Meanwhile, Agawa Rock is a hike that involves good timing, strong footing and a storied past. Climb down 100 feet, through rock chasms, sheer cliffs, and giant boulders before walking along a narrow stretch of rock, inches from the crashing waves coming from Superior. A sacred site that features 35 ancient Indigenous red ochre images, the slim path is only accessible when Lake Superior is calm (generally from May to September). Keep in mind that you must always respect the site, and be very cautious of the slippery rock ledge and unpredictability of the waves coming in. A tip: consider walking along the narrow passage barefoot for greater traction.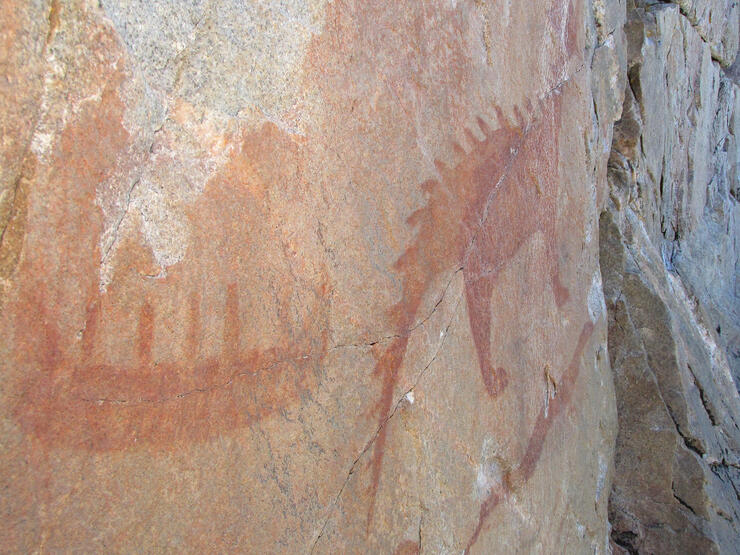 5. Walk it
The city is already quaint, but is it walkable? You bet! There are many favourite walking routes that take you through both historic and lovely parts of the city, but one that's a must for every visitor is the one along St. Mary's River. Enjoy all the charms of a river walk thanks to a boardwalk that allows you enjoy various open air art installations along the way, plaques that illustrate the city's history, national historic sites, and a waterfront park and pavilion dedicated to Roberta Bondar, the first Canadian woman in space!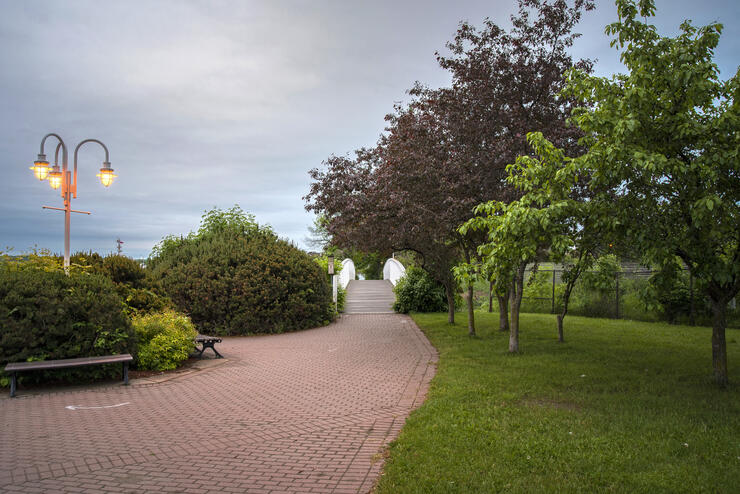 6. Feel it
40 minutes north of Sault Ste. Marie and minutes away from Batchawana Bay, feel the rush from Chippewa Falls, a 25-foot waterfall that will penetrate your eyes and ears! As you head back to the parking lot, watch for a plaque indicating that you're standing smack dab in the middle of the entire Trans-Canada Highway, where east meets west along a stretch of road that's over 7,800 km long!
Meanwhile about 25 minutes west of the city at Gros Cap Conservation Area, watch as Superior's waters enter St. Mary's River. A scenic spot with rocky cliffs and gorgeous vantage points, Gros Cap is one of those unique spots that fill your lungs with fresh air and feed your senses with spectacular views of Lake Superior and the sprawling, natural terrain of the region.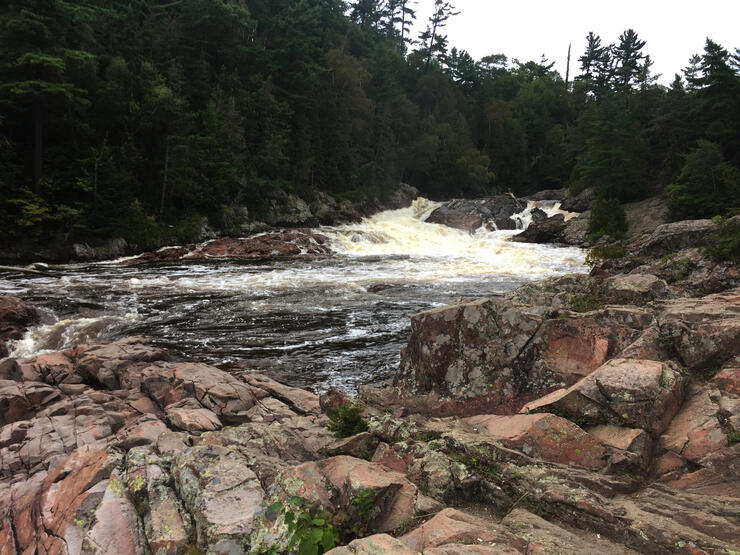 7. Learn it
Located at the crossroads of the Great Lakes and a stone's throw from the United States, it's fair to say that this city is loaded with history! Head inside to the dynamic and fun Canadian Bushplane Heritage Centre, or stay outside and explore Whitefish Island as well as several National Historic Sites of Canada, including the Sault Ste. Marie Canal (the world's first electrically operated lock) and Fort St. Joseph (where the War of 1812 started).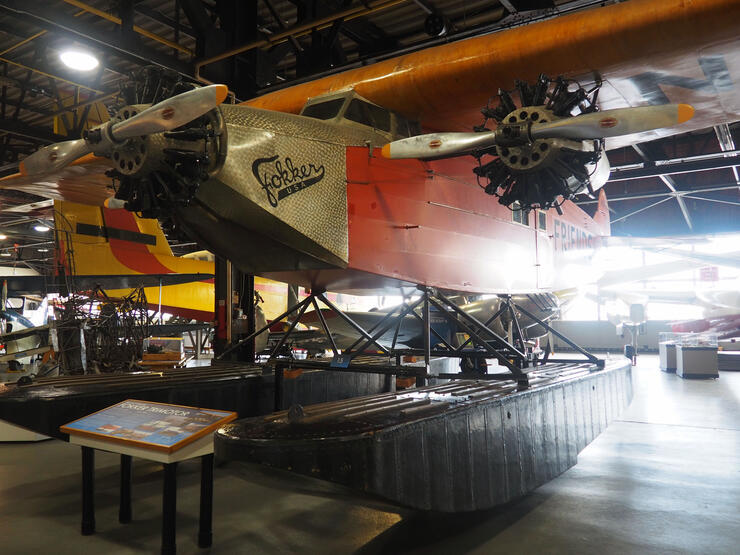 Another favourite is the Frontier Village. Eccentric tourist shops, restaurants, boutiques, not to mention funky sculptures, all combine to give both locals and visitors a glimpse into how Sault Ste. Marie looked like more than 200 years ago!
8. Eat it
Hungry? Head 45 minutes north of the city and you'll get a unique taste of the region with a rustic, historic twist. The Voyageurs' Lodge and Cookhouse is located near Batchawana Bay and is an essential stop for everything from gas and gifts to lodging and lunch! This unique stop along Highway 17 celebrates the Voyageurs, Canada's frontiersmen, while its roadhouse-style diner features northern Ontario hospitality and huge portions all within a log cabin decor.
Be it burgers, beans, and bannock or poutine, pancakes, and French toast, be sure to cap off your meal with one of their homemade desserts, including their infamous apple or blueberry crisps. Trust me, you'll love them all!

Don't bother? Nothing to see? Not so fast, amigo. Take the trip. Look around. Discover and rediscover. There's plenty to see. And much, much more!