Celebrating our Italian heritage
Italian culture and traditions are alive and well in Sault Ste. Marie, Ontario. Their renowned love of life, of family and, most of all, of great food and wine, are a rich part of the city's heritage and continue, to heavily influence the vibrant character of the community.
Italians began immigrating to Sault Ste. Marie in record numbers in the late 1940s, when the manufacturing and construction industries were experiencing a post-war boom. They were fleeing a European continent ravaged by war, and a homeland embroiled in economic chaos. The Sault offered the promise of a new life, with good jobs to be had at Algoma Steel. As a result of this influx, Italians are currently the largest ethnic group in Sault Ste. Marie, comprising almost 20% of the city's population according to the 2011 census.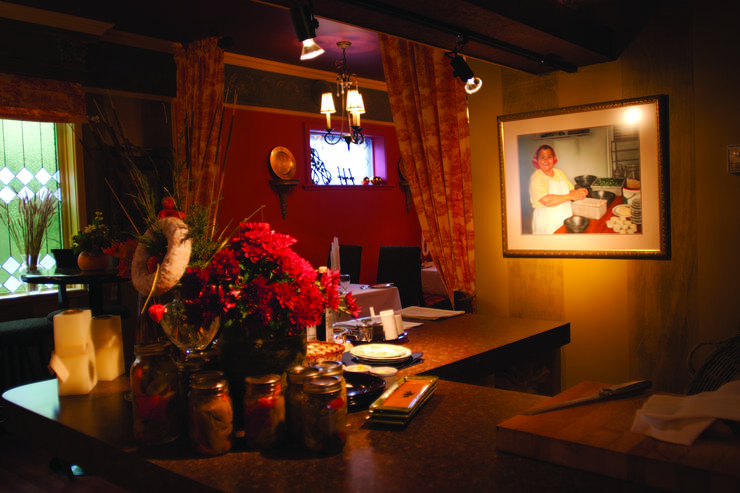 The Italian passion for honouring and reinventing time-honoured recipes and using the freshest ingredients is fundamental to their gastronomic culture. Everything from intimate bistros, to large upscale restaurants and pizzerias, serve homemade Italian fare, often made with herbs and vegetables from the chef 's own gardens. You'll even find numerous small bakeries and delis that carry traditional Italian ingredients and foods imported directly from Italy.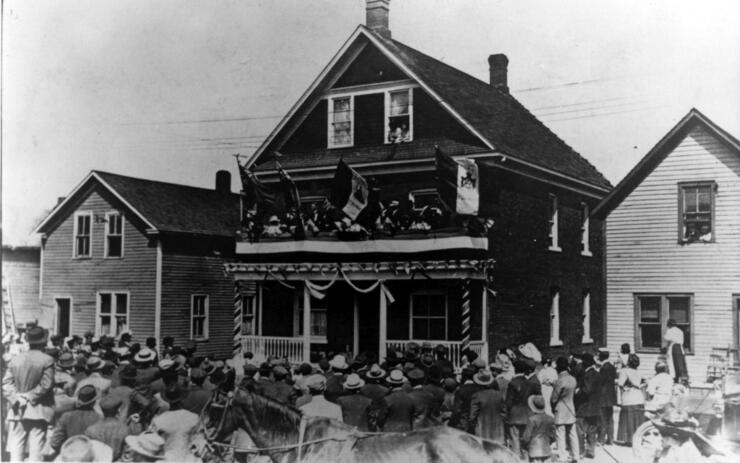 Today, the Italian influence in Sault Ste. Marie is stronger than ever. It can be seen in the steady proliferation of ethnic service clubs and banquet halls; in the active hand Italians have in politics and local business; and, to everyone's delight, in the many high-quality Italian restaurants throughout the city.
"In Vino, Veritas"

Italy is one of the oldest wine producing regions in the world and it's justifiably famous for the quality and variety of its wines. Here in the Sault, wine is still a central component of Italian culture and life. Many Italians make their own wine at home, sharing it with friends and family at both informal and formal gatherings, especially weddings. Not surprisingly, most local Italian restaurants feature extensive wine lists, whether they be fine-dining establishments or family-friendly venues. Arturo's Ristorante, for example, offers wines from around the world, but specializes in Italian varieties, such as Chianti, Montepulciano and Amarone. Quattro Vinotecca Restaurant is another must-visit destination for wine lovers, offering an extensive list of red and white wines with a number of exclusive selections not found anywhere else.
Pizza Pizza!

Pizza is the quintessential Italian food. It originated in Naples, as the food of peasants. At first, it was merely seasoned flat bread, cheap and easy to prepare. It was not until the addition of tomatoes, in the 18th century, that the pizza as we know it was born. The Margherita, perhaps the most famous style of pizza, is said to have been named in honour of Margherita of Savoy, an Italian royal, by the Neapolitan pizza-maker Rafael Esposito. It is garnished with tomatoes, cheese and basil, to represent the colours of the Italian flag. Today, the Margherita is still one of the most popular selections on any pizza menu. In Sault Ste. Marie, there is no shortage of pizzerias that boast traditional, wood fired, thin crust pizza. Whether you want to eat in, or take out, you'll find a pizza prepared just the way you like it. A few local gems include Fratelli's Kitchen & Pizzeria, Giovanni's and Solo Trattoria.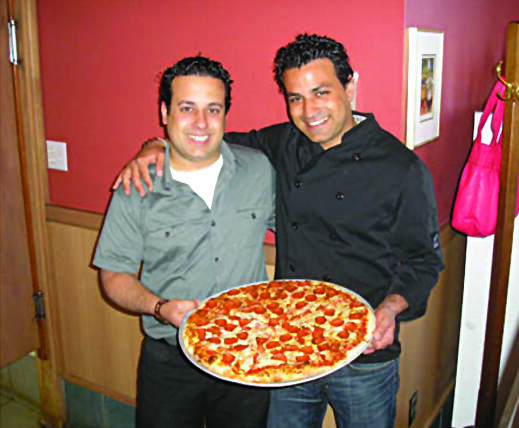 Family-Friendly Fare

Family is very important to Italians and children are an integral part of the social fabric of their community. As you would imagine, family-friendly restaurants that serve kids' favourites (like spaghetti and meatballs) while still offering a wide variety of adult options are popular. Muios, a Sault Ste. Marie institution that has been open since 1961, offers your whole family homemade Italian cuisine, in a casual yet fun atmosphere. There are lots of comfortable booths, and high chairs, colouring books and crayons are available for the kids. Muios boasts a fusion of old-time Italian favourites such as gnocchi and meat sauce together with Canadian favourites like 'chicken on a bun' with fries and a butter tart for dessert. Giovanni's Italian Restaurant is yet another famous family-friendly Sault Ste. Marie restaurant. Owned by brothers John and Gino Cavaliere, it first opened in 1978. It features choices influenced by Southern Italy's cuisine, favouring rich sauces, homemade pasta, BBQ ribs and steak. The food is sumptuous, and the portions large. Like Muios, the atmosphere is casual and kids are welcome.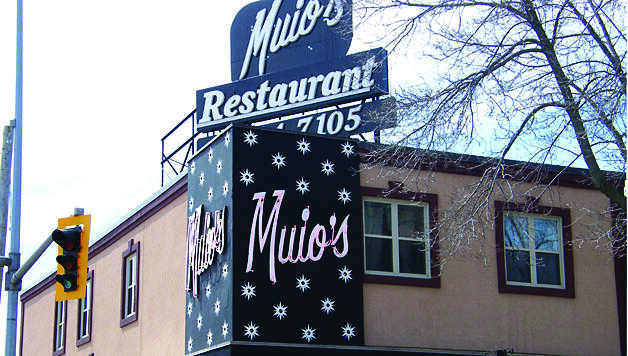 Baked to Perfection

Freshly baked bread is as much a part of Italian cuisine as good wine; you won't find any self-respecting Italian restaurant serving a meal without it. Not surprisingly, there are many small, family-owned bakeries and delis that bake their own bread in the traditional Italian style. Try Tony's Cakery, for example—a local shop that specializes in wedding cakes, but has some of the best bread in the city. Their pagnotta loaf will remind you of bread baked in a rustic wood oven. It has a deep brown crust that cracks when you cut it and a light as air centre. Get there early though; it's baked fresh daily and is often sold out by noon!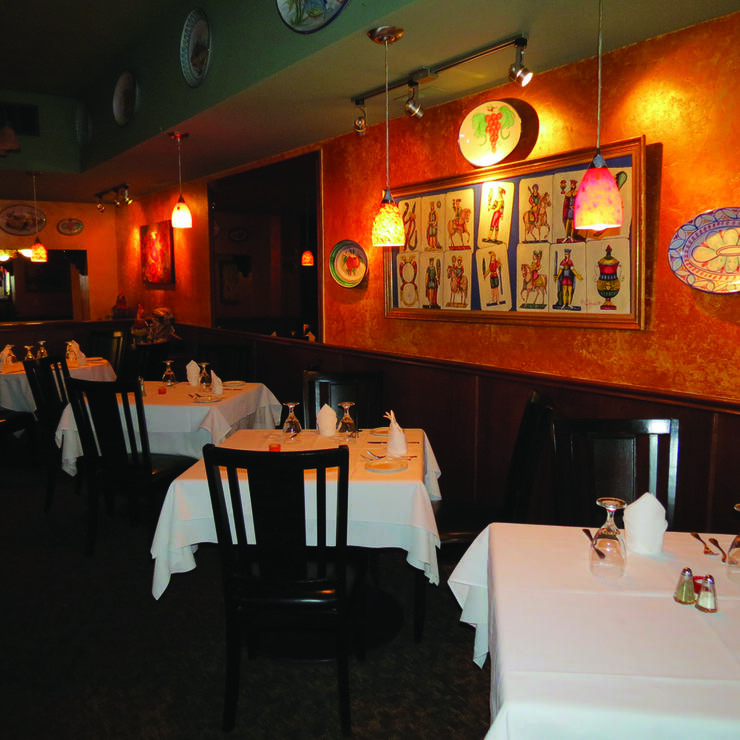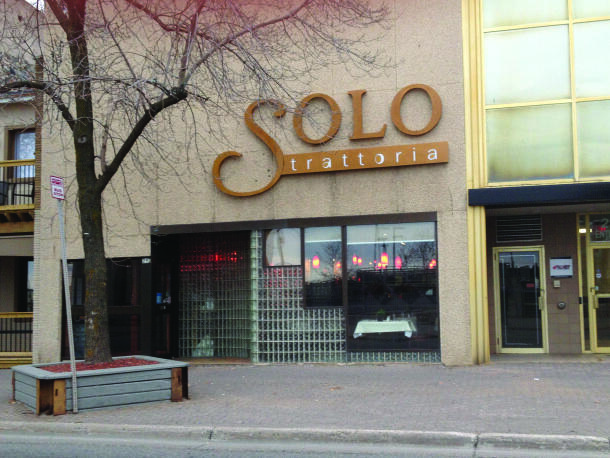 Whatever your favourite Italian dish might be, you'll find it in the Sault, so bring your appetite!