Where to Eat, Dine, and Play on the Sault Ste. Marie Waterfront
Outdoor dining, kayaking, the bushplane museum, art and more await visitors to the historic Soo waterfront.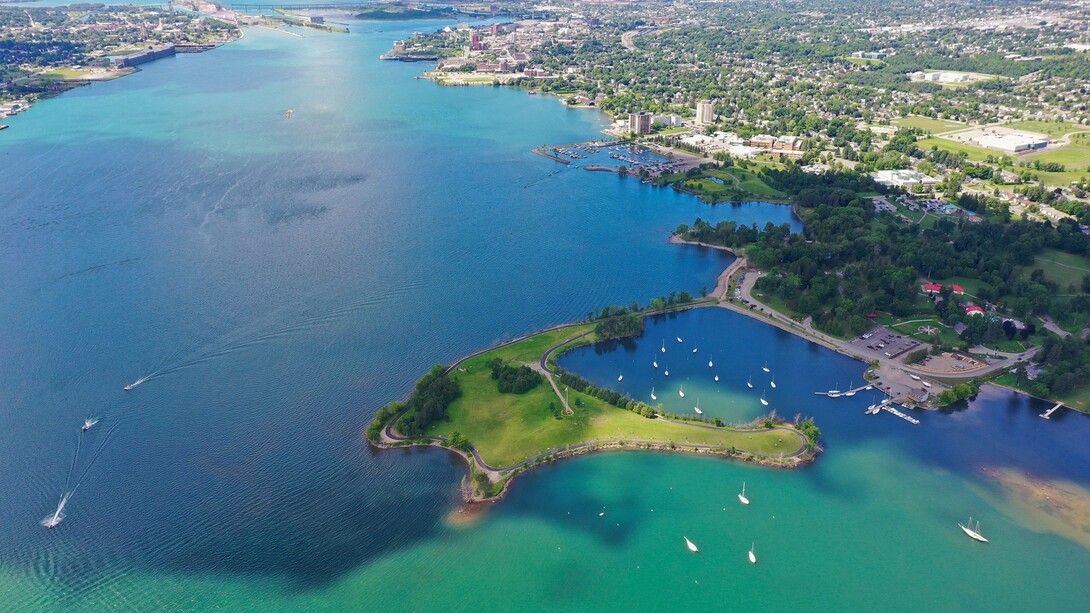 Sault Ste. Marie's waterfront is a hub of activity in the summer months, with plenty of attractions for locals and visitors alike. The city's downtown core is dominated by views of the St. Marys River, a broad waterway that's bisected by the international border, serves as a link between Great Lakes Superior and Huron, and has long been a focal point of life in this Northern Ontario community. Today, the area is home to great dining, a historic lock, a unique bushplane museum, a brand new paddlesports facility and cafe, and exciting pockets of natural greenspace (and nearby beaches) to explore. There's something for everyone on the waterfront in Sault Ste. Marie.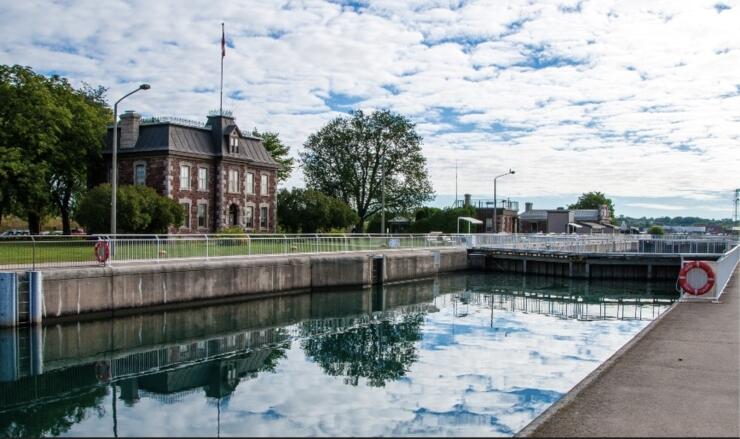 This historic part of Sault Ste. Marie centres around the St. Marys River in the west end of downtown. The Sault Ste. Marie Canal National Historic Site commemorates the final link in the "All-Canadian Waterway" from the St. Lawrence River to Lake Superior. Today, you can experience the life of a lock-keeper with tours of century-old buildings and facilities that represented marvels of engineering when they were constructed over 125 years ago. Walk across the lock to access easy foot- and cycling paths that are beloved by birdwatchers (over 240 species have been tallied here) and nature enthusiasts, with impressive boardwalks and views of the International Bridge. Fat-bikes are available for rent as well at the visitor centre. Learn more about fat-biking in the Soo here.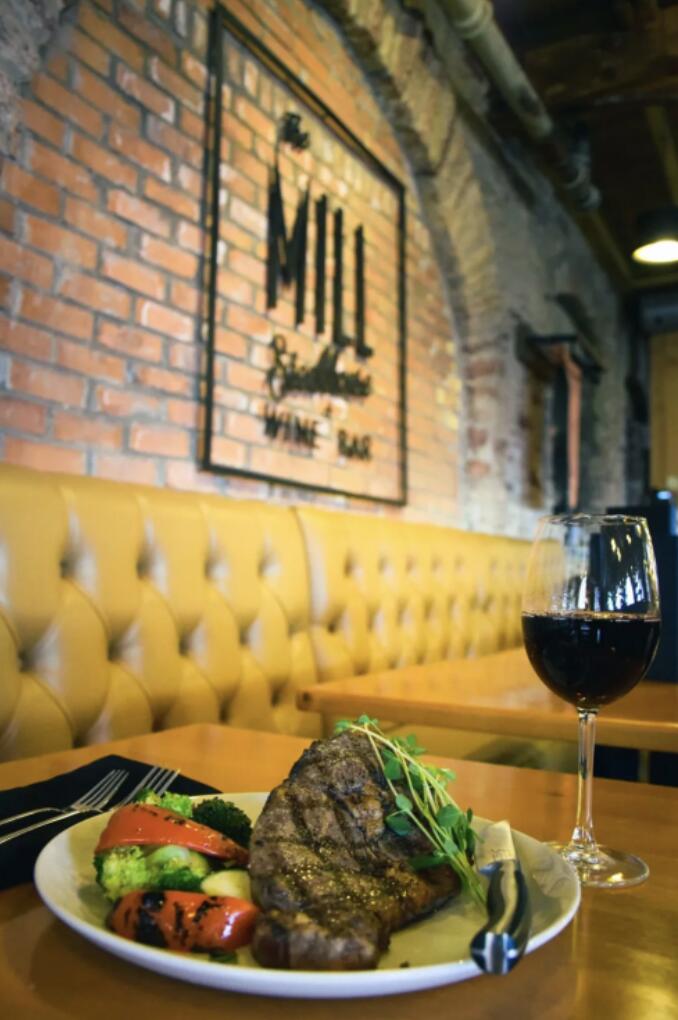 The Machine Shop represents the rebirth of one of the oldest buildings in Sault Ste. Marie. The majestic sandstone great hall of the former St. Marys Paper facility has been reclaimed as one of the city's finest restaurants and gathering places, including the Mill Steakhouse and Wine Bar, for upscale dining, and the Gelato Mill serving Starbucks Coffee, homemade baked goods and delicious Italian ice cream.
The adjacent Agawa Canyon Tour Train Station is a brand-new facility that serves as a Canal District hub. Not only is this the departure point for the famous Agawa Canyon Tour Train (one of the top ten things to do in Northern Ontario) it also has dining and shopping options.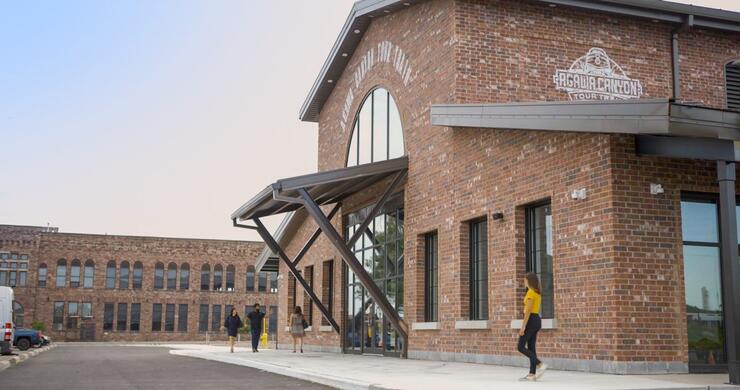 The best of Algoma's fields, forests and lakes can be found at the Mill Market, located alongside the St. Marys River in Sault Ste. Marie's Canal District. Locals and visitors alike gather here to purchase fresh-grown vegetables, local farm-raised meats, wild-caught Great Lakes fish, baked goods, arts and crafts, and so much more. It's easy to spend an hour or more browsing vendors' tables at this indoor market, which is open Saturdays year-round.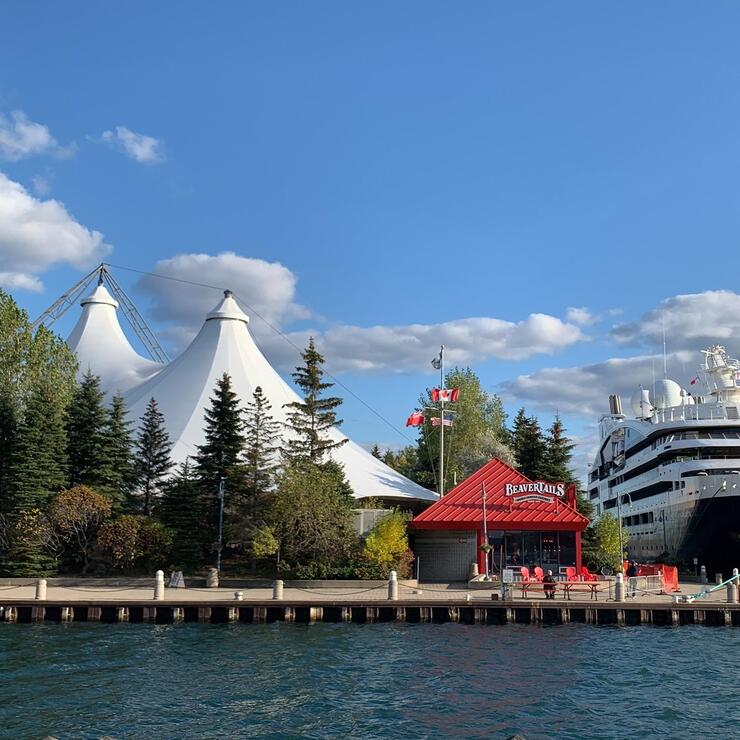 The soaring twin-spired tent of the Roberta Bondar Park Pavilion was erected in the early 1990s as the city began to embrace the shores of the St. Marys River. Today, it remains a popular venue for concerts, weddings and a weekend farmers' market—as well as a shady retreat on the city's waterfront boardwalk. The Pavilion is also home to Beaver Tails, a boutique shop selling sweet baked treats. 
After a wildly successful debut in 2021, the Superior Rocket returns to the Sault Ste. Marie waterfront in July. This military-style inflatable boat achieves speeds of up to 90 kilometres per hour (hence the Rocket moniker); tours for up to 12 passengers are offered departing the Sault Ste. Marie downtown marina, including custom packages for groups and regularly scheduled departures for individuals or families. Destinations include the Sault Ste. Marie Locks, Lake Superior and Lake Huron's North Channel. Be sure to book early; dates are limited to July 16-24, 2022.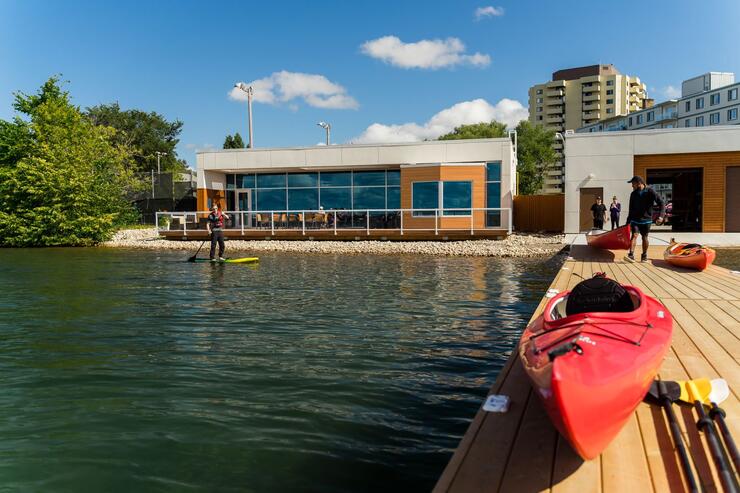 This exciting new facility offers some of the best waterfront views in Sault Ste. Marie, including the licenced Zibii Cafe with indoor and outdoor sitting space. The Waterfront Adventure Centre also offers canoe, kayak and standup paddleboard rentals for you to experience the historic St. Marys River from a different perspective. Annual memberships and day-use passes are available, as well as guided paddling outings with Thrive Tours, an Indigenous nature-based tourism operator. The Waterfront Adventure Centre also offers tennis, pickleball and beach volleyball courts. 
This long-standing Sault Ste. Marie facility regularly ranks amongst Northern Ontario's finest museums. Located inside a former hangar, the Canadian Bushplane Heritage Centre is home to an impressive collection of historic and contemporary aircraft, primarily focused on the rugged floatplanes and waterbombers that helped open up the Canadian North and served to staunch wildfires. Interactive displaces capture the attention of all visitors, affording the chance to climb aboard and sit inside the cockpit of many types of aircraft. The newly added Entomica Insectorium provides a different type of adventure, with the opportunity to study and handle dozens of native and exotic insects and to learn more about how creepy-crawlies contribute to biological diversity. Located next door, the Northern Superior Brewing Company Tap Room serves up local beer and pub fare on a comfortable patio.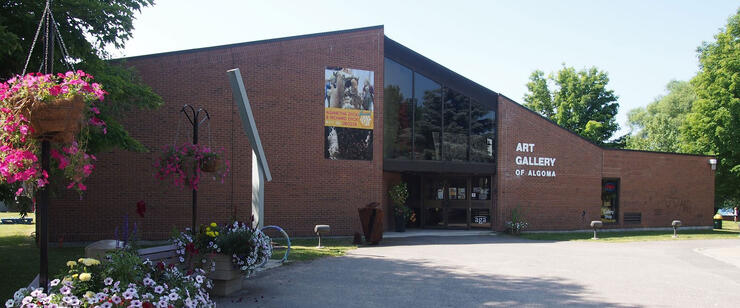 The rugged landscape and Great Lakes shores of the Algoma District have long inspired some of Canada's finest art, including arguably the greatest work of the renowned Group of Seven artists. The Art Gallery of Algoma is home to a collection of Group of Seven paintings, and serves as a great place for art enthusiasts to learn more about how Sault Ste. Marie's wild surroundings inspired canvases that defined the Canadian style of landscape painting. Special exhibits also provide the opportunity to experience more contemporary art, all with a northern flair. The gallery is located in Clergue Park, a beautiful waterfront greenspace with picnic areas and trails that catch cooling waterfront breezes. 
Long a hub on the Sault Ste. Marie waterfront, Bellevue Park offers 17 hectares of greenspace and 2.4 kilometres of paved walking and cycling paths. Topsail Island juts into the St. Marys River, offering scenic views up and downstream, with good opportunities to view freighters plying the currents. Bellevue Park's multiple playground structures and splash pad make it popular with families. Picnic facilities are also available, along with a greenhouse and space for outdoor sports.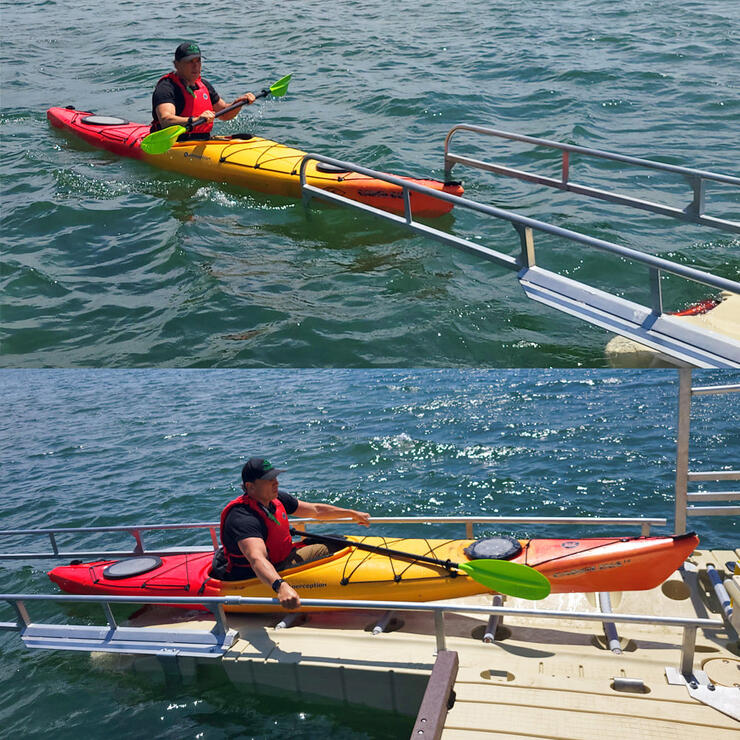 This brand-new public dock adjacent to the Bellevue Marina provides easy access to the St. Marys River for all levels of paddlers. Kayakers and standup paddleboards have plenty of space to park and can use the paved path to the dock, which is designed to accommodate everyone–including those with mobility challenges. From here you can paddle upstream towards the Waterfront Adventure Centre or explore the intriguing scalloped shoreline of Bellevue Park.
For information on where to stay in Sault Ste. Marie and to plan your trip, visit Sault Tourism.