The OFSC Cartier Loop
Explore the Boreal Forest and Laurentian Highlands of Sudbury's thrilling snowmobile tour loop.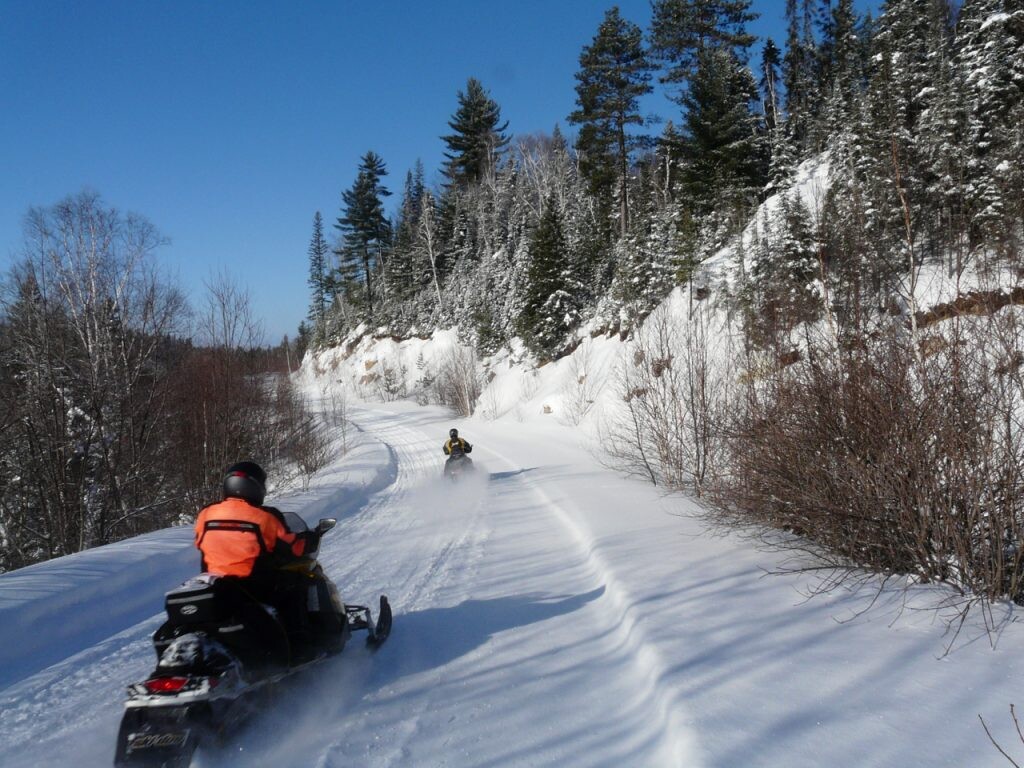 BACK TO Ontario TOUR LOOPS - Main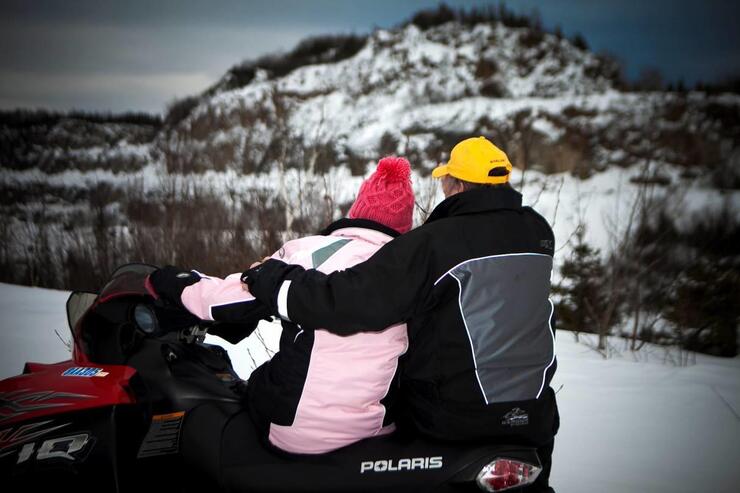 OFSC District 12
Destination: Sudbury
Hashtags: #RideCartier #RideNEOntario

Before you head out, please check to make sure that the trails are available, using the OFSC's Interactive Trail Guide.
If you enjoy an adventure steeped in history, and that offers mysterious sights to tingle your senses, Ontario's Cartier Moose Loop is just that! Along the loop, just 23 km north of the town of Capreol, lies the abandoned sawmill town of Sellwood, which rose to a population of over 1500 before becoming a hollow chassis in 1930. In 1947, the town was levelled to make room for an iron ore mine that operated until 1978, when it closed for good.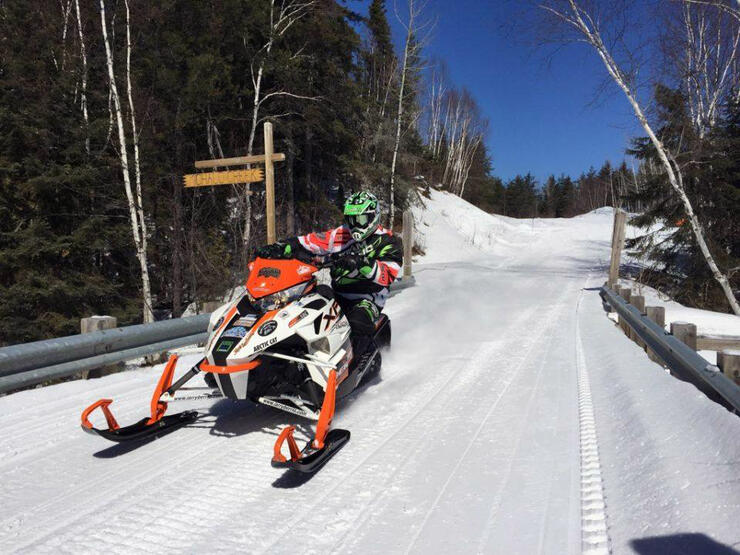 While riding the C111D, riders commonly see Lynx families who use the groomed hard and wide trail as a highway, making it easier for their two or three young to travel. Lynx are well-adapted to live in the northern forests, with wide paws and long legs that allow them to travel through bottomless snow.
The tour area is also home to a large population of Moose, who also enjoy using the hard-packed trails in the winter. Remember to keep your distance from the wildlife, as not to disturb or stress the animals. The Route encompasses trails D, C111D, C and C115D within the OFSC District 12 Sudbury Trail Plan Association trail network.
Clubs
Accommodations
BACK TO Ontario TOUR LOOPS - Main