The OFSC French Connection Loop
An abundance of culture, hospitality and great trails is what you'll find on Ontario's easternmost snowmobile loop!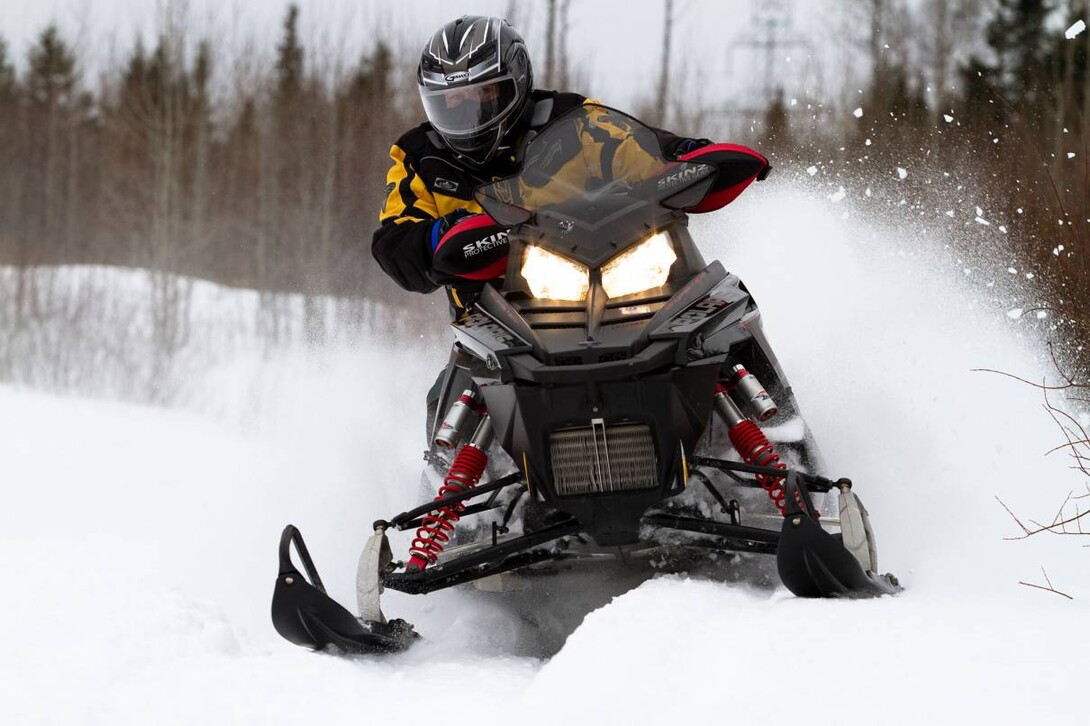 BACK TO Ontario TOUR LOOPS - Main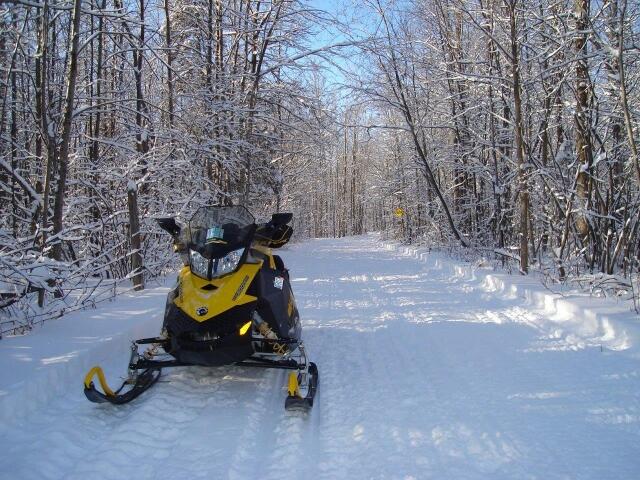 OFSC District 1
Destinations: Morrisburg, Alexandria, Hammond, Winchester
Hashtag: #ridefrenchconnection
Before you head out, please check to make sure that the trails are available, using the OFSC's Interactive Trail Guide.
Ride into an atmosphere of proud French hospitality, warmth and friendliness, as you complete two days in Ontario snowmobile paradise. The recommended starting point for the French Connection Loop is the snowmobile-friendly town of Morrisburg, at the McIntosh Country Inn, located just south of highway 401 at exit #750.
The TOPE105 runs through the town of Morrisburg, offering easy access to all the services you may need. This two day loop transports you through open fields and abandoned rail lines, through farm woodlots and along elongated pipelines, with ample opportunity to stop and enjoy the quiet sensations of an area that bustles with agricultural activity during the spring, summer and fall (please stay on the trail – farmers feed our cities).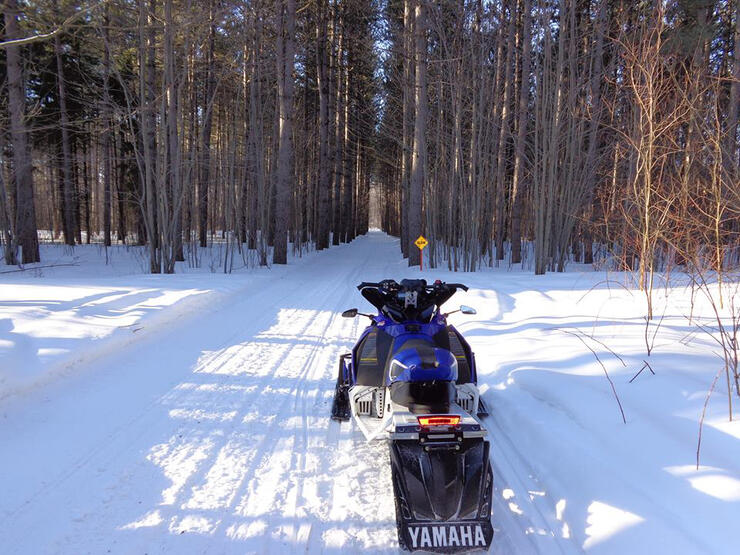 The E105 will connect you with the A104 on which you will continue east along the north shore of the St. Lawrence until just past Ingleside where the trail starts heading north and winding it's way up to Alexandria. Depending on your plans you can stay there at the snowmobile-friendly White Rock Motel or take the TOP A trail north through Vankleek Hill and then west to Plantagenet. There you can rest or eat at the Motel de Champlain. Continue west on the TOP A  through Hammond where a local priest blesses the snowmobilers each season, and on to Metcalfe to join up with the A212. It's common to see copious bouncing White-Tailed Deer, the odd moose and even timid coyotes and fox.
Leaving Metcalfe, continue on the TOP A to connect with the A212 and onto the A104 which runs south through Winchester and all the way down to the E105 taking you back to your starting point in the town of Morrisburg. This loop will take you on a truly Canadian historical & cultural adventure, and leave you wanting to explore the local folk's warmth and scrumptious cuisines with an encore tour.
French Connection Loop (Approx. 298 km)
District 1 -
Calabogie, Ottawa, Cornwall
Top E105 & A104 - Morrisburg to Alexandria (80 km)
Staging, Food & Lodging: McIntosh Inn 
Fuel: Ultramar Morrisburg, Mac's Milk Ingleside, Ultramar Alexandria
Top A - Alexandria to Plantagenet (60 km)
Staging: Royal Bank Mall parking lot, Alexandria
Lodging: Champlain Motel
Top A - Plantagenet to Metcalfe (82 km)
Staging: Champlain Motel
Fuel: UPI Plantagenet, Ultramar Carlsbad Springs, Stinson-Metcalfe
Food: Champlain Restaurant Plantagenet, D & S BBQ Carlsbad Springs, Mikes Restaurant Metcalfe
Top A, A212, A104, E105 - Metcalfe to Morrisburg (76 km)
Staging: McIntosh Inn
Fuel: Stinson-Metcalfe, Pioneer Winchester, Ultramar Morrisburg
Food: Mikes Restaurant Metcalfe, Tim Hortons Winchester, McIntosh Inn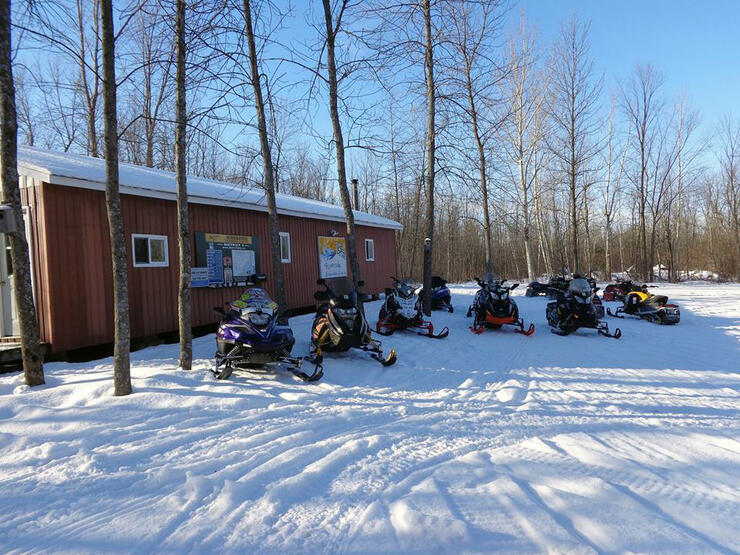 This ride is set in OFSC District 1 and maintained by a number of snowmobile clubs including:
The Kemptville Snowmobile Klub
Osgoode Carleton Snowmobile Trail Club
Carleton Regional Snowmobile Club
Eastern Ontario Snowmobile Club
Seaway Valley Snowmobile Association
BACK TO Ontario TOUR LOOPS - Main