The OFSC RAP Tour
Arguably Ontario's most beloved snowmobile tour, the RAP really does have it all!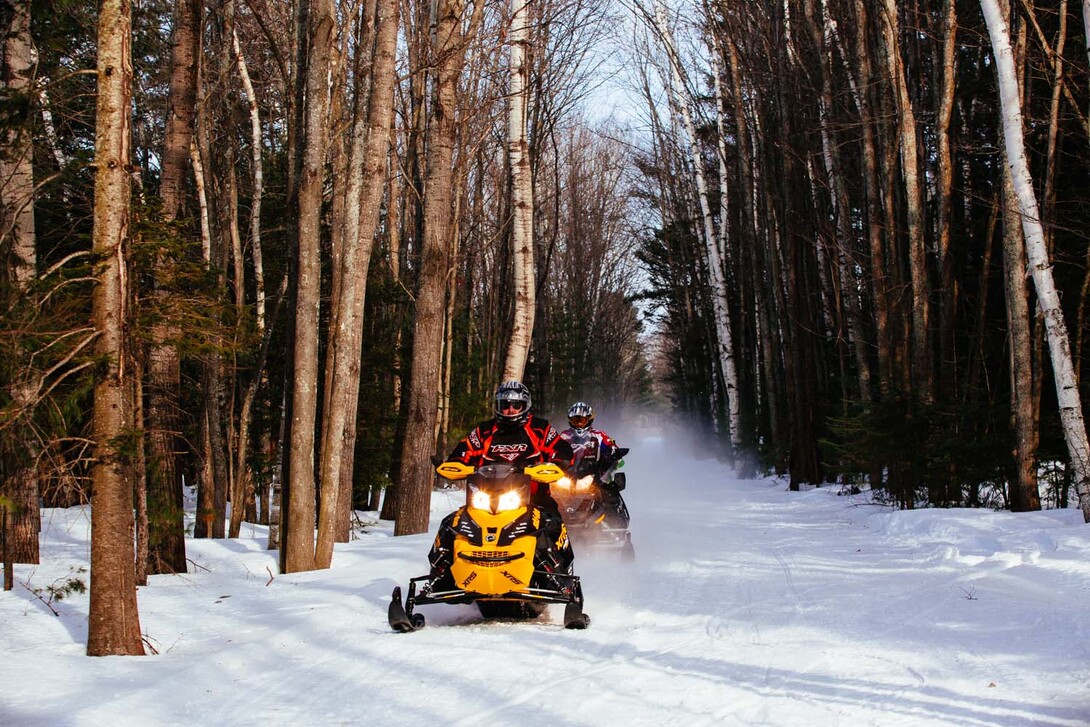 BACK TO Ontario TOUR LOOPS - Main

OFSC Districts 6, 7 & 11

Destinations: Haliburton, Pembroke, Mattawa, North Bay, Dorset
Hashtag: #ridetherap
Before you head out, please check to make sure that the trails are available, using the OFSC Interactive Trail Guide.
The Round Algonquin Park (RAP) Tour showcases some of the best snowmobiling to be had in all of Ontario, in one remarkable circle tour of Algonquin Park. The diversity of trail found on this tour is one of the reasons why it is so popular. From the thick maple forests of the Almaguin and Haliburton Highlands, where trails wind back and forth over hills and through valleys to the vast hydro and gas corridors that run alongside the Ottawa River from Pembroke to Mattawa, this tour has a little bit of everything.
Where Am I?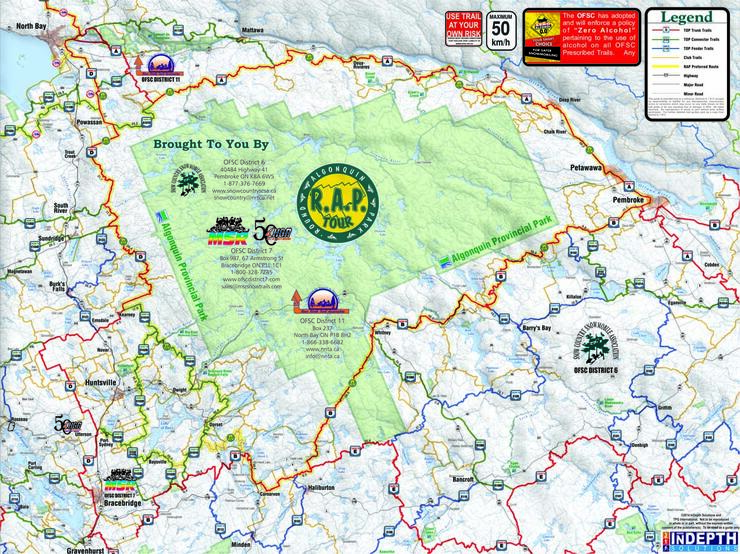 The tour is generally completed in a counter-clockwise direction by most riders who depart either from the Dorset area or the Pembroke area. Many riders complete this tour in 3 or 4 days, but ample opportunity exists to take ride itineraries extending the tour to 5 days and increasing the diversity of the ride. The tour is home to some of the friendliest and accommodating snowmobile resorts, hotels and motels in the province and access to fuel, food and services is readily available in the connected communities.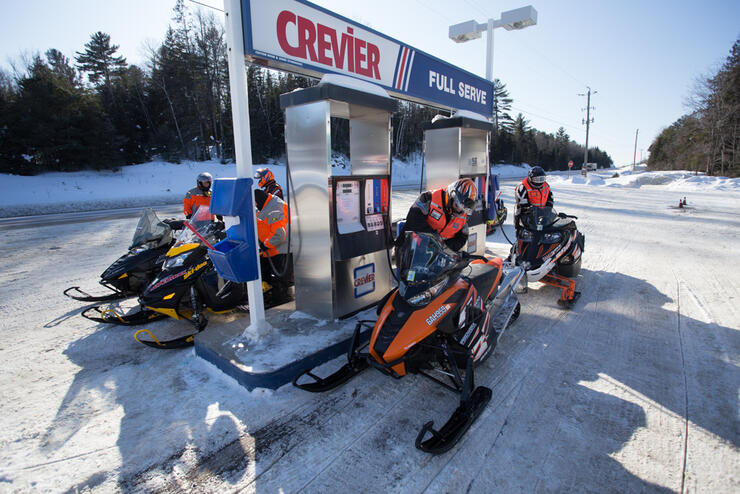 Over the last number of years, the OFSC and its clubs have spent a considerable amount of effort improving the infrastructure and signage along the route, including RAP Trail guide "You Are Here" maps, and trail indicator signs along the route for that extra level of comfort and peace of mind.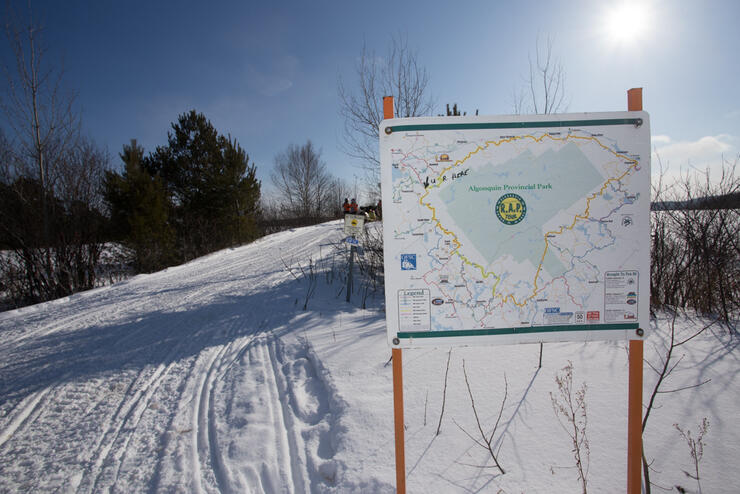 The RAP is famous for wildlife sightings including Moose, Deer, Lynx, Rabbits and even Timber Wolves. The tour spans trails TOP A on the east and north side of Algonquin park and TOP B on the south side of Algonquin Park and TOP D & D101B on the west side of the park. This multi District tour reaches through 6, 7 & 11 and treats you to 14 individual club networks that form this incredible loop.
For an in-depth look at the RAP Tour check out Craig Nicholson's report from his 8 day trip to the area. 

Clubs
District 6: Haliburton County SA, Opeongo Snowbirds SC, Keetna Snowmobile & Recreation Club, North Renfrew SC & Missing Link SC. 
District 7: Highland Rovers SC, Algonquin SC , Tall Pines SC, Happy Wanderers SC
District 11: Mattawa & Area SC, Bonfield SC, South Shore/Restoule SC, Near North Snowdrifters SC  & Almaguin District SC 
Accommodations 
Mountain View Motel, Barry's Bay
Spectacle Lake Lodge, Barry's Bay
Quality Inn & Suites, Petawawa
Mattawa Golf & Ski Resort, Mattawa
Ramada by Wyndham Pinewood Park, North Bay
Sandy Lane Resort, Algonquin Highlands
BACK TO Ontario TOUR LOOPS - Main