The OFSC Chiniguchi Loop
Incredible scenery, history and lots of snow—this loop is another reason why sledders flock to the Sudbury area each winter!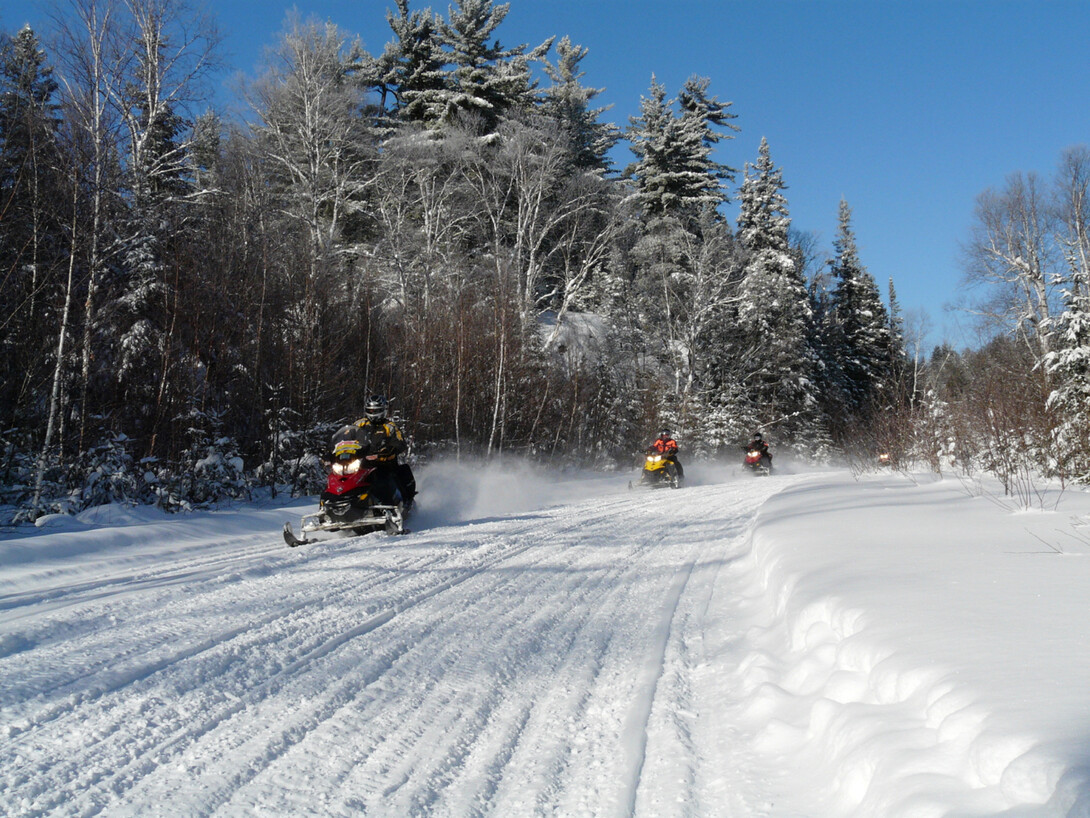 BACK TO Ontario TOUR LOOPS - Main
OFSC District 12
Destination: Sudbury
Hashtags: #sledchiniguchi #RideNEOntario
Before you head out, please check to make sure that the trails are available, using the OFSC's Interactive Trail Guide.
The Chiniguchi Wolf Loop will take you through some of Ontario's oldest growth forest, including massive red pines that are well over 200 years old, within the Wolf Lake Forest Reserve. Laurentian University scientists have found one tree that is over 310 years old! The tour is famous for the marvellous Wolf Mountain lookout, which offers a fantastic view of Ishpatina Ridge, which is the highest point in Ontario, at 693m.
The tour is also well-known for the unique scenery created by both active and inactive mining areas within the Sudbury Basin, which was created by a meteor impact that resulted in an abundance of nickel and other minerals. The Chiniguchi Loop is known to have early and plentiful amounts of snow, offering consistent riding conditions.
It takes you through four club trail networks within the OFSC District 12 Sudbury Trail Plan Association. You will ride trails CD, C105, C, C206D and D, completing a full circuit around Wanapitei Lake, on trails maintained by the Coniston Wahnapitae Drift Busters, Nickel Belt Snow Spirits SC and Capreol Ridge Runners SC. Keep a sharp eye out for families of lynx, stunning moose and towering timberwolves.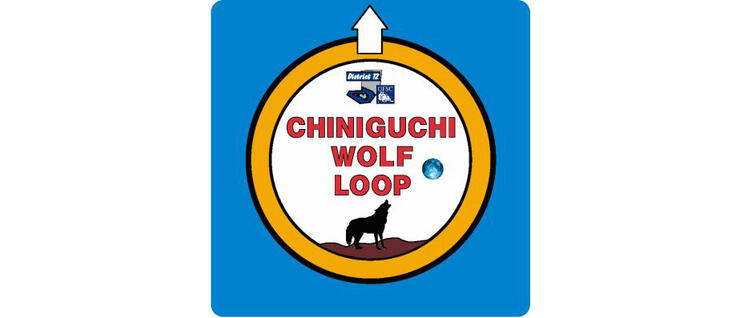 Accommodations
BACK TO Ontario TOUR LOOPS - Main