Wolf Tales and Wild Trails
Good friends, great sledding, and some wildlife sighting on the Sudbury area's Chiniguchi Wolf Loop.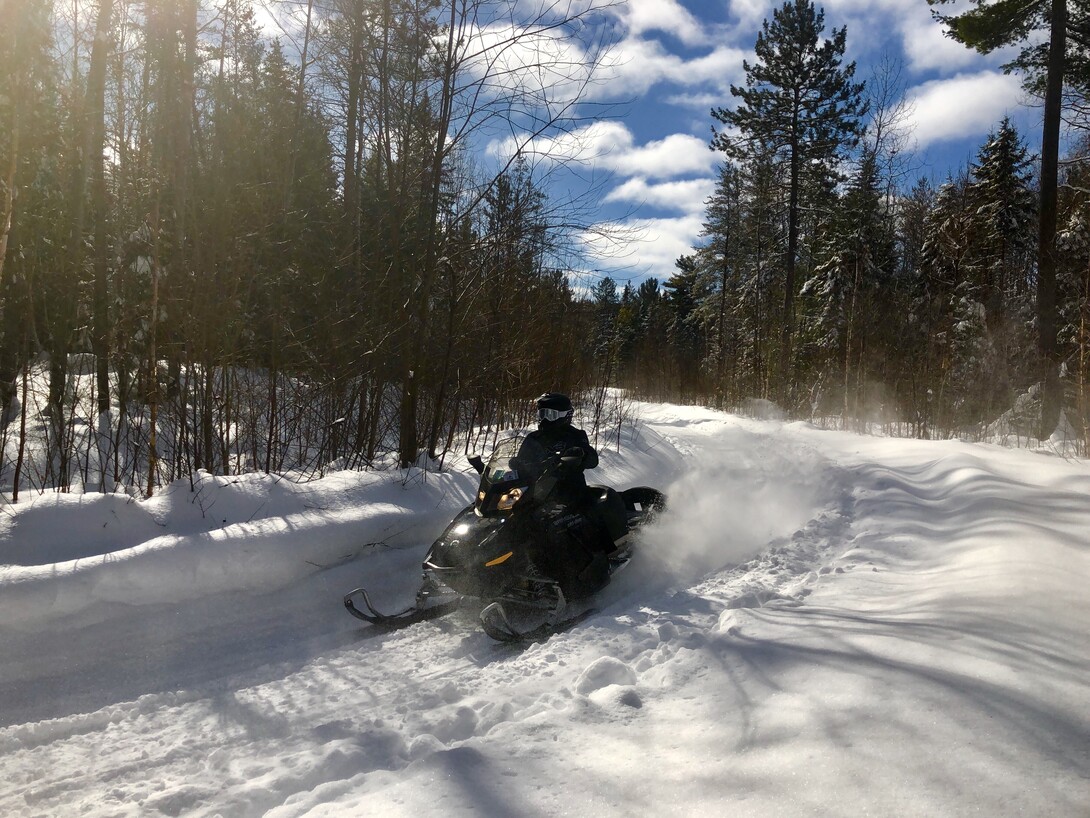 When looking for a place to ride on Family Day weekend, it's a no brainer that snow doesn't have to be far from home. Heading to Sudbury, there are plenty of trails that cater to every kind of rider. The Chiniguchi Wolf Loop was on my bucket list as one of the OFSC Snow Tours to explore while in the area. Sudbury is approaching record snowfalls this season, so the trails were in ideal condition.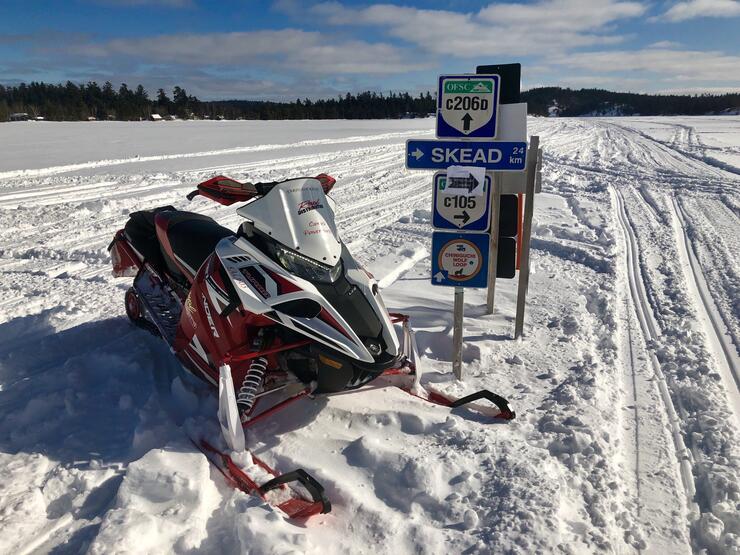 It just so happens that the Royal Flush Charity Poker Run was on that weekend, so we rounded up a few of us to partake. My longtime friend Todd and his son Jackson joined me for what would be a great day on the snowmobiles. Riding with my two pals from Sudbury, I got to enjoy the area with my local tour guides. Our poker faces were on as we left Royal Distributing to make our way around the Chiniguchi Wolf Loop.  Picking up the D111, we made our way to our first checkpoint at the Colonial Inn Coniston.  
We drew our second cards and downed a hot chocolate before blasting our way up the C towards D trail. As we approached the D trail, a wolf wandered out in front of us. Keeping our distance, we followed him down the trail before he dashed off into the bush. What a great experience, and the Chinicughi Wolf Loop lived up to its name.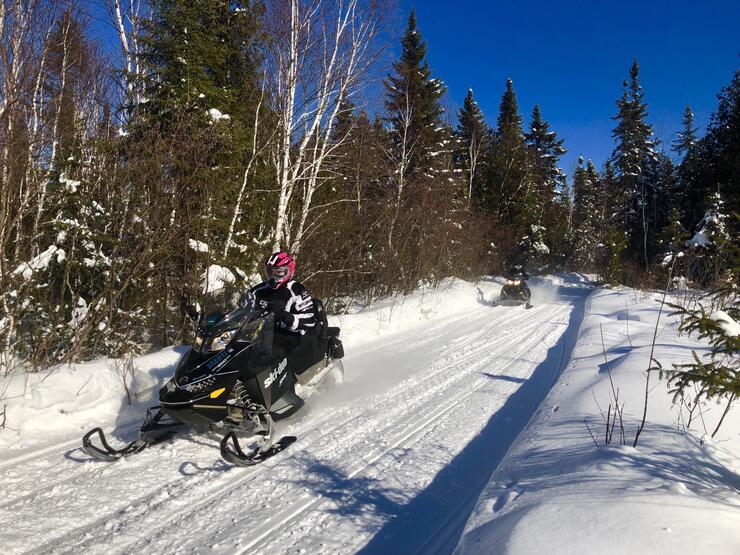 With sunny skies and -15° C temperatures, these were ideal conditions for the sleds to run at their potential. The D trail was our longest stretch between checkpoints, but also one of the quickest. Making a left onto the C206D, we wound our way through some beautiful sections towards the Sportsman's Lodge Wilderness Resort.  This was not only our checkpoint, but also our stop for lunch. I have stayed here in the past, and this is a great location to spend the night if on a saddlebag tour. After eating our pulled pork sandwiches and homemade soup, it was time to draw our third card, then back out to the machines for our last half of the day.
The C105 shot us west along the southern shore of Lake Wanapitei. Jackson took the lead for this section and even waited for us before we hit the C trail. Running the rail line, the C trail took us into Capreol for our second-last checkpoint of the day at the Tim Hortons. Topping up with fuel at the Shell would give us more than enough to get back to Royal Distributing.
Our last leg had us doubling back on the C trail before heading south on the C/D trail. Stopping for a quick stretch at the C/D merge, it wasn't long before we pulled back into the Royal Distributing parking to finish up our loop. Drawing my last card completed what proved to be a great hand if I was playing Go Fish, not Poker. All in all, it was a great day on the trail with friends. The local clubs and Kicx for Kids charity benefitted from the support.  The top three hands walked away with prizes from Fountain Tire, Salter 3-in-1 Trailers and HJC helmets.
We are already looking forward to the Royal Flush Poker Run next year. The Chiniguchi Wolf Loop not only exceeded our expectations, but is one of many OFSC loops in the Sudbury area. Thank you to my local tour guides Todd and Jackson for making this an amazing day on the trails. If you haven't ridden in the Sudbury area, you don't know what you're missing. If an abundance of snow and multiple OFSC snow tours interests you, this is the place you want to be.