The OFSC Bon Echo Loop
Each season, you can expect this loop to open early and close late. Some of the most beautiful trails in Ontario's Highlands.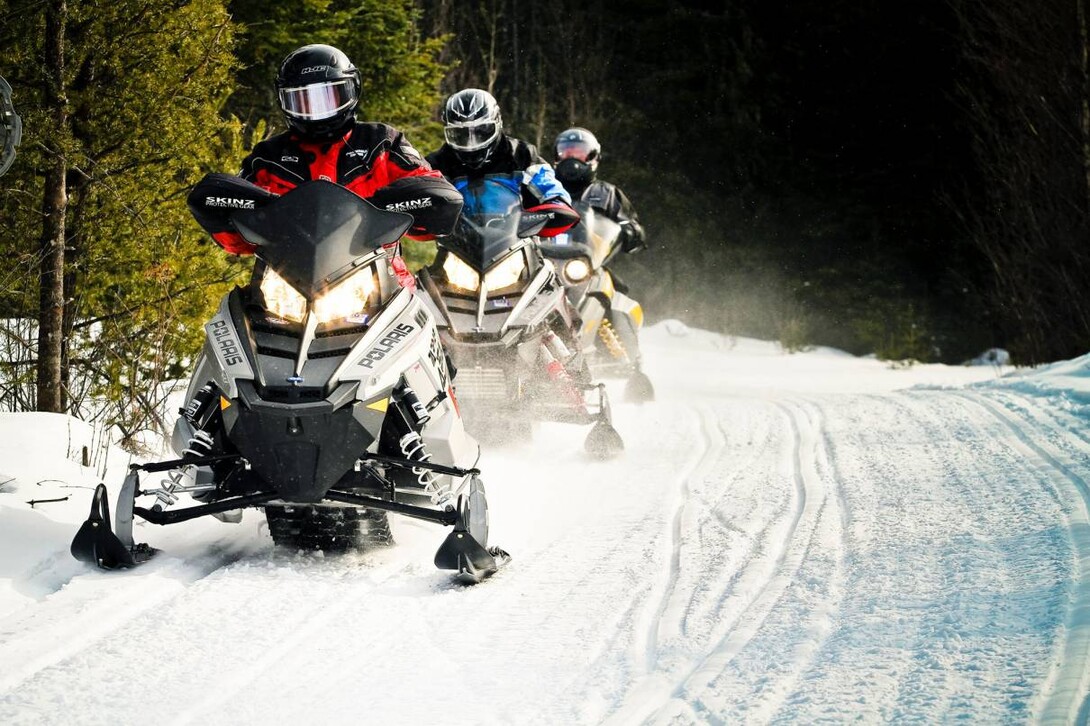 BACK TO Ontario TOUR LOOPS - Main

OFSC District 2
Destinations: Kawarthas, Mazinaw, Bancroft, Cloyne, Denbigh, McArthurs Mills 
Hashtag: #sledbonecho 
The Bon Echo Loop (Approx. 232 km)
Before you head out, please check to make sure that the trails are available, using the OFSC's Interactive Trail Guide.
Situated in Ontario's Highlands, the Bon Echo Loop offers some of Ontario's best early and late season riding, along with superb conditions throughout the season. Staging from Bancroft or Cloyne at the Kaladar Shell station, at the corner of Highway 41 and Highway 7, this loop can be completed in one or two days depending on the enthusiasm of your group. The loop offers a mix of abandoned rail lines, dense lakeside forests and well-maintained access roads.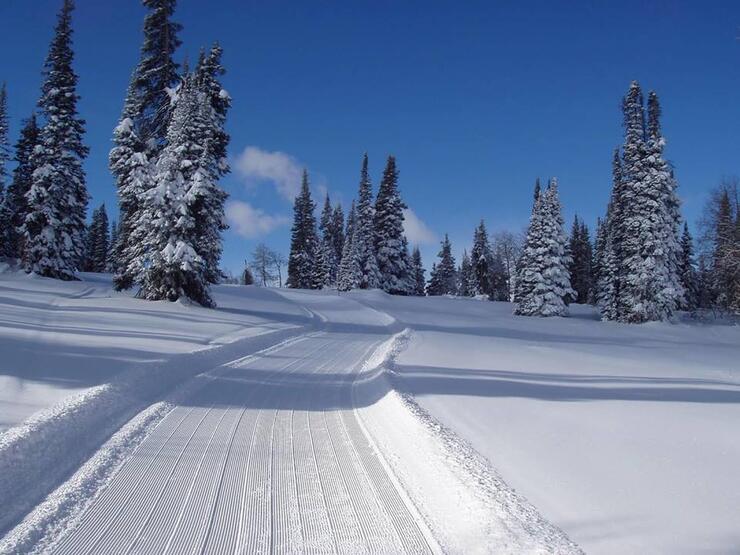 The scenic lookout over Mazinaw Lake is a popular stop that offers a spectacular view of the lake-dotted landscape. Also be sure to stop at the rock on the southeast shore of Mazinaw Lake, which is Ontario's second deepest lake at 476 feet. The rock is a 100m (330ft) high escarpment rising out of the water, known for native pictographs and rock climbing. The route takes you along TOP E101, Trail 1009/1009a, TOP E, TOP B106E, TOP E106, Trail 961 & 962. This loop is managed by OFSC District 2 and maintained by the Mazinaw Powerline SC & Old Hastings Snow Riders.

Accommodations
Best Western Sword - Motor Inn

BACK TO Ontario TOUR LOOPS - Main