Discover Snowmobiling in Sioux Narrows - Nestor Falls
A wonderland of sledding awaits in this idyllic corner of Ontario. With loads of fresh snow, zero crowds, and classic Canadian hospitality, it's time to plan your trip to SSNF today.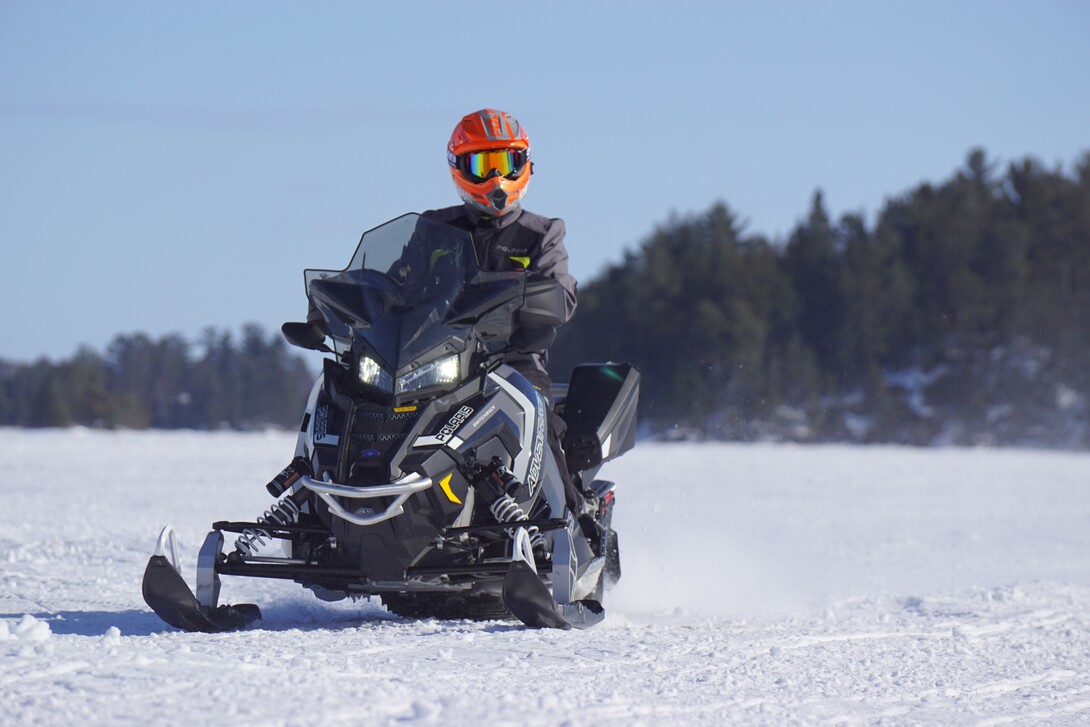 When you live in a province like Ontario, surrounded by infinite possibilities for winter adventures, where will you decide to go for the ultimate snowmobile vacation?
For those in the know, Sioux Narrows - Nestor Falls is the answer—this bustling town with its welcoming, snowmobile-friendly lodges is the perfect winter getaway for any lover of the outdoors. 
Sioux Narrows - Nestor Falls is a unique Northern Ontario destination—nestled in the vast Canadian Shield region north of Thunder Bay, its rich history adds to the allure. Located south of Kenora, they are connected by Lake Of The Woods (LOTW). If you are not aware of this massive lake system, you need to check it out. The sixth-largest freshwater lake in Canada (after the five great lakes), it's more than 110 kilometres long with more than 14,500 islands and sits in two countries (Canada and the US) and across two Canadian provinces (Ontario and Manitoba). The region also has hundreds of inland lakes and vast areas of undeveloped land. This area is often compared to the eastern shores of Georgian Bay, so if you love those landscapes you are due to visit Sioux Narrows and Lake of the Woods.
snowmobiling in Sioux Narrows - Nestor Falls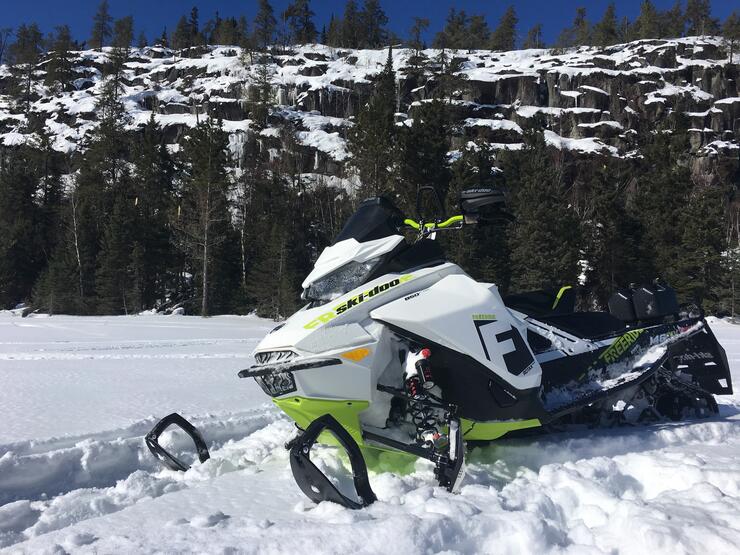 The miles and miles of endless scenic OFSC snowmobile trails are groomed right up to the front doors. Last winter Yellowbird Lodge teamed up with the local OFSC District 17 snowmobile club, The Sunset Riders Snowmobile Club, to reinstate the snowmobile trails back to Sioux Narrows. The trails had been out of commission for about four years due to a large storm and also because the town had stopped offering winter services for snowmobile traffic. Luckily for snowmobilers, they're back in business.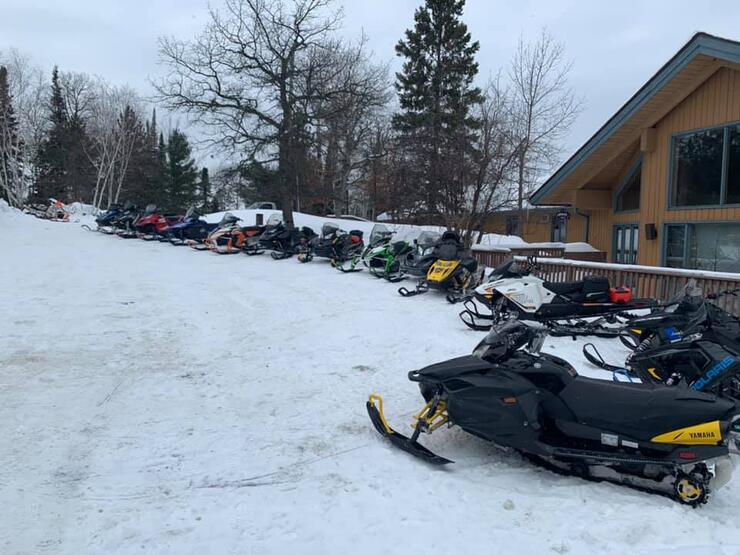 New in 2023: Riders can ride direct from Minnesota right to Yellowbird Lodge—a quick 45-minute snowmobile trail into the state. This new trail is huge for our communities, allowing cross-border transit in either direction.
Riding the trails north from Sioux Narrows will connect you to nearby Kenora, Ontario, the hub of the area.
If you are riding in from the Manitoba trail system, it's only about a 2-hour ride with multiple warm-up shacks along the way.
If you are riding in from Dryden on the Dryden Power Toboggan Club trail system, take the Trunk Trail A.
Riding from the South from International Falls, or even Atikokan, you can ride the Emo Borderland Snowmobile Club trails to arrive in Sioux Narrows.
Don't forget to buy your Ontario Snowmobile Trail Permit before you head out. Also, practice and learn to use the OFSC Interactive Trail Guide or your Go Snowmobiling App to get up-to-date information on trail conditions. These resources are very helpful once you get the hang of them.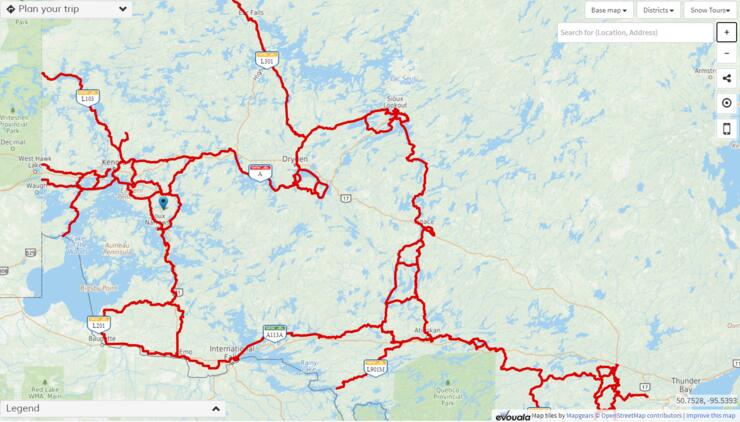 There are many options for loops that will keep you busy all day. Take a ride out to Crawford's Camp, stop in a local eatery, or head up to Lake of the Woods Brewery for a bite to eat or a tour. There are also unique opportunities to explore Lake of the Woods and its rich history. Riding the lake, you can find Indigenous pictographs, WWII prisoner camps, abandoned gold mines, and maybe even old cars on remote islands rumoured to once be smuggling vehicles owned by Al Capone himself. If you want to learn more and experience this rich history, then get out there!    
Where to stay this winter in Sioux Narrows - Nestor Falls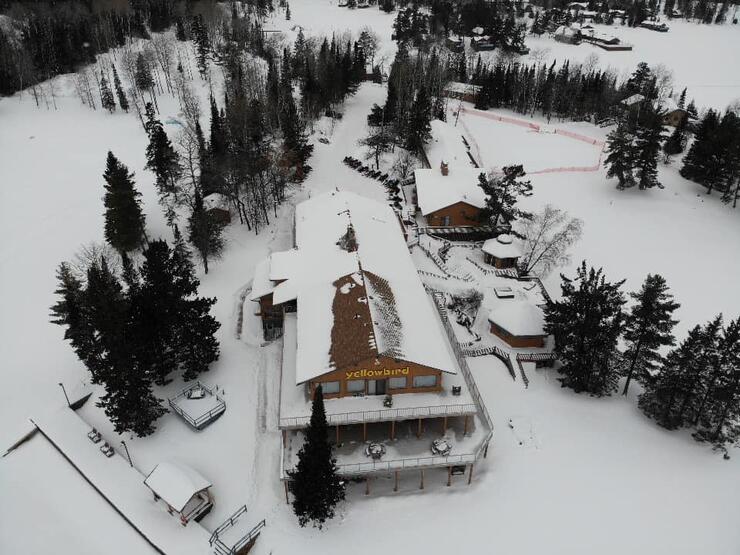 There are some attractive options for riders looking to stay in the region. Crawford's Camp is a popular year-round destination with a dozen cozy cottages available for guests looking to ride or do some ice fishing. Yellowbird Lodge is also a mainstay in Sioux Narrows and it's the perfect base for your winter adventures. Owned and operated by the Brown family since 1990, the resort is just one of the family's popular fishing lodges in the region. The others include Totem Lodge and Wiley Point Lodge, collectively known as Totem Resorts. The family has transformed this once fishing-only lodge into an epic full-service winter destination.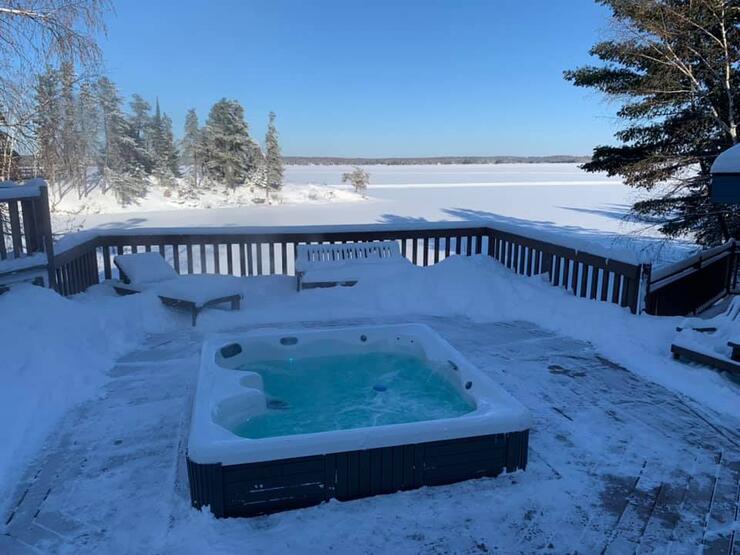 Yellowbird is designed as cross country ski-lodge and snowmobile destination and offers an inviting ski chalet atmosphere. Visitors are welcomed by a large great room featuring a grand 80" fireplace that's the perfect place to relax after a day on the trails. The lodge boasts ten well-appointed rooms as well as two private, winterized 10-person cabins. Guests will also enjoy the outdoor hot tub and firepit, and the on-site bar and restaurant.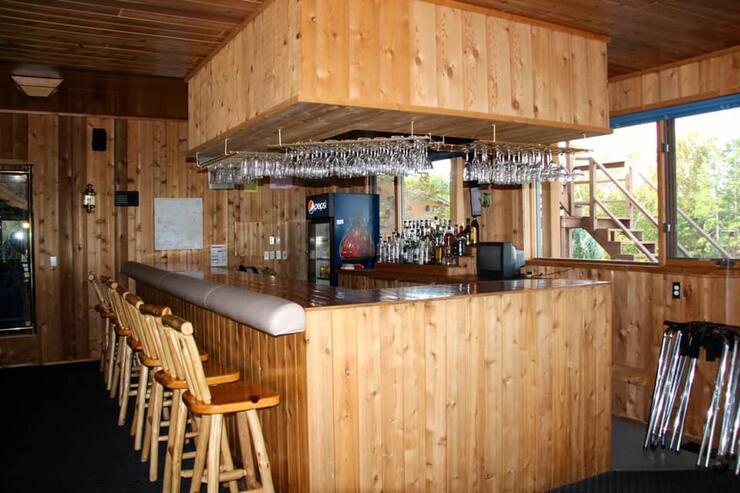 The lodge offers a ton of amenities including snowmobile rentals, permanent ice fishing day shacks, on-site premium gasoline for purchase, off-sale alcohol, guided fishing and snowmobile tours, cross country skiing, skating, and much, much more. A luxury shuttle service is also available for visitors upon request. Yellowbird Lodge is truly a one-stop shop for winter adventure this season, especially for snowmobilers. 
plan your winter snowmobile getaway now
We are always looking for our next adventure, and that is not always easy to find. Choosing a unique spot could mean simply looking in your own backyard, or safely travelling to another. We are sure that we will be telling you more about the great fishing in this area next summer.