North Hastings Sledding—A Family Affair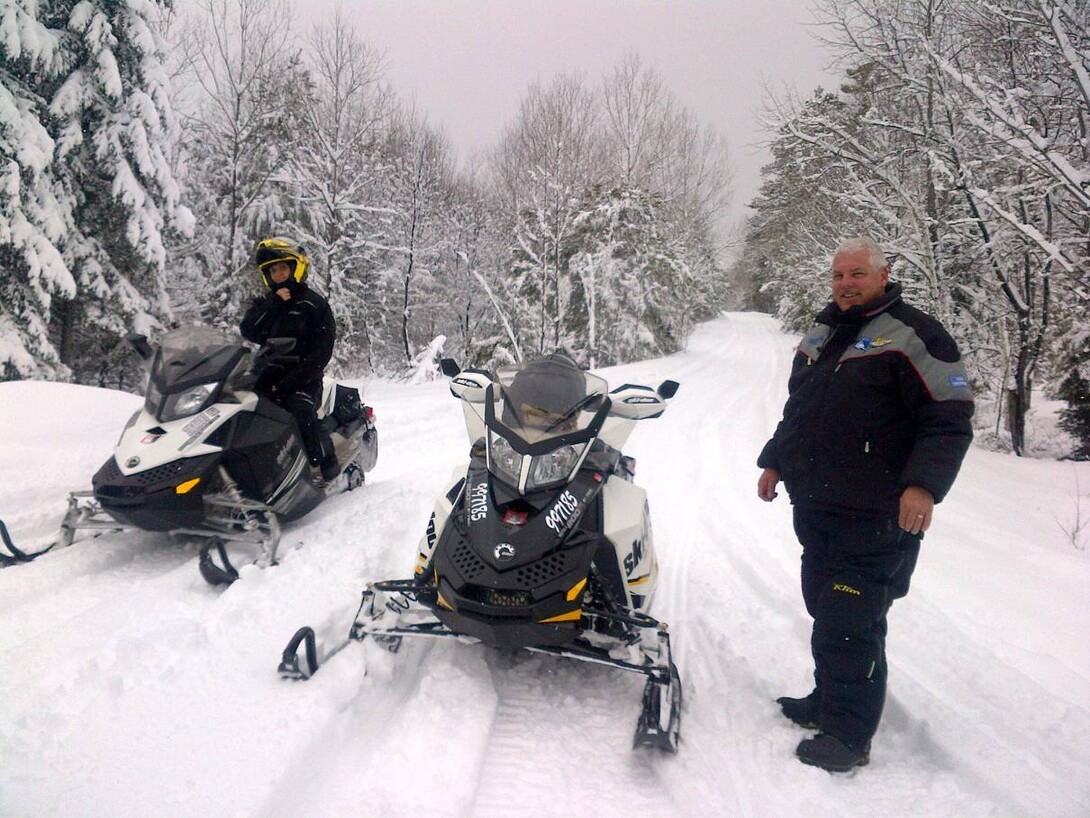 Editor's Note: With the Family Day long weekend (and its free OFSC trails offer) fast approaching, what better time to hear from a family that's made snowmobiling a true family affair? Below, Marilyn Warren shares notes from her recent conversation with the Challinor family of North Hastings.
And speaking of Family Day, check out this video from last year's events, featuring Bud and Doreen Knowles, named the OFSC's best volunteers of the year for 2013. Wonder who will win it this year?
"We call it the Land of the Helmet," says Karen Challinor, a mother of three, and avid sledder in North Hastings. She and her husband Chris have had their daughters Brittany (20), Courtney (19) and Ashley (13) with them on the trails since the girls' toddler days.
They've sledded numerous times in Northern Ontario, Quebec and New Brunswick, and while enjoying all of these trails they cite their three local clubs, the Old Hastings Snow Riders, the Paudash Trail Blazers and the Maple Leaf Snow Skimmers as their favourites. Owners of the seasonal Red Eagle Family Campground in Coe Hill, their winters are free to enjoy their snowmobiling passion. With the abundant snowfalls, groomed trails, numerous club activities to enjoy, and the exciting terrain, the routes offer some of the best snowmobiling in Ontario. The trail system boasts convenience to friendly accommodations, fine dining and easy access to fuel and service needs.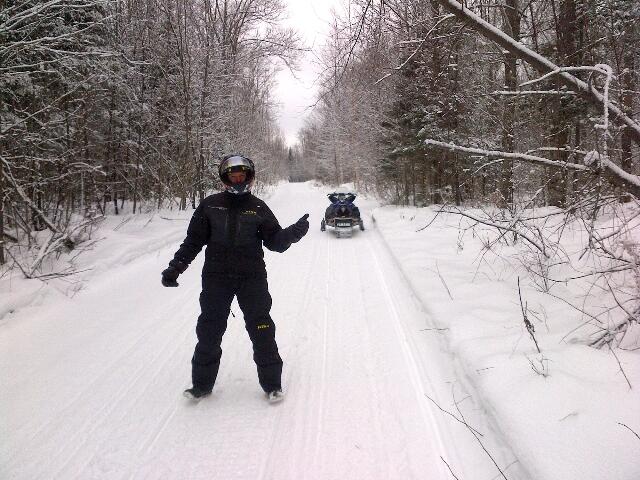 "The first big investment Brittany and Courtney made was to purchase their own sleds, so now we all ride our own machines," explained Karen. "Snowmobile license training and licensing is available for those twelve and older, and all three girls have their license. We're very proud that we have responsible kids who can drive safely on the trails."
Ontario trail permits can be purchased online through the Ontario Federation of Snowmobile Clubs (OFSC) and are also available through many sledding clubs within the region.
"Chris started riding when he was a boy and introduced me to sledding 20 years ago. We have always included the girls—Brittany and Courtney's first saddlebag, overnight trip was at the age of four and three. There are long and short rides to choose from so you can decide on a run of only a few hours, or ride all day. It's a pastime we share with friends and family, always meeting new people along the way."
The Challinors enjoy the personal moments of solitude they experience while riding that are balanced by the camaraderie shared at the stops along the way.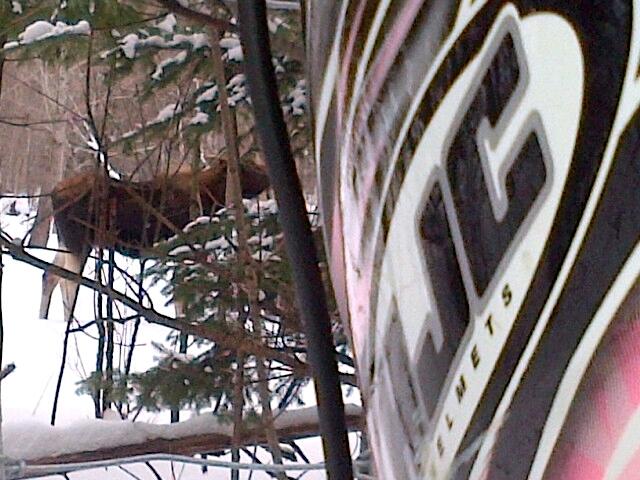 last week we saw a moose! We've developed a deep appreciation for the outdoors through these adventures. While riding we're alone in our thoughts, when we stop, we have so many comments and observations to share. Spending this time together, out in the fresh air without the distractions of computer or television screens is very important to us as a family. With Chris in the lead and the three girls between us, I love looking ahead and seeing my family together. This is the best of the best!"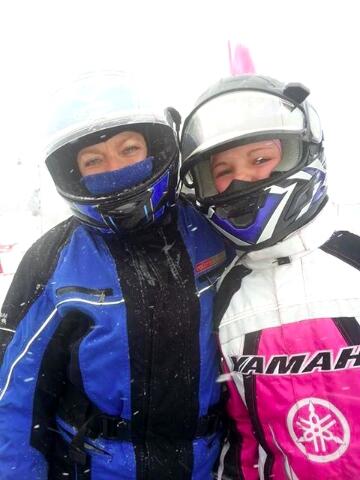 Each year thousands of snowmobilers choose Ontario as their winter playground. There are hospitality services and amenities here in Ontario that cater specifically to snowmobilers and trails that offer a broad range of riding experiences and terrain. With almost 35,000 kilometres of groomed trails calling to be explored, the Canadian winters become a pleasure-packed season waiting to be enjoyed.
For more about last year's OFSC Family of the Year, click here.