11 Incredible Places to Stay in Sudbury This Summer
From yurts and fly-in cabins to lakeside homes and campgrounds, these hotel alternatives have something for everyone.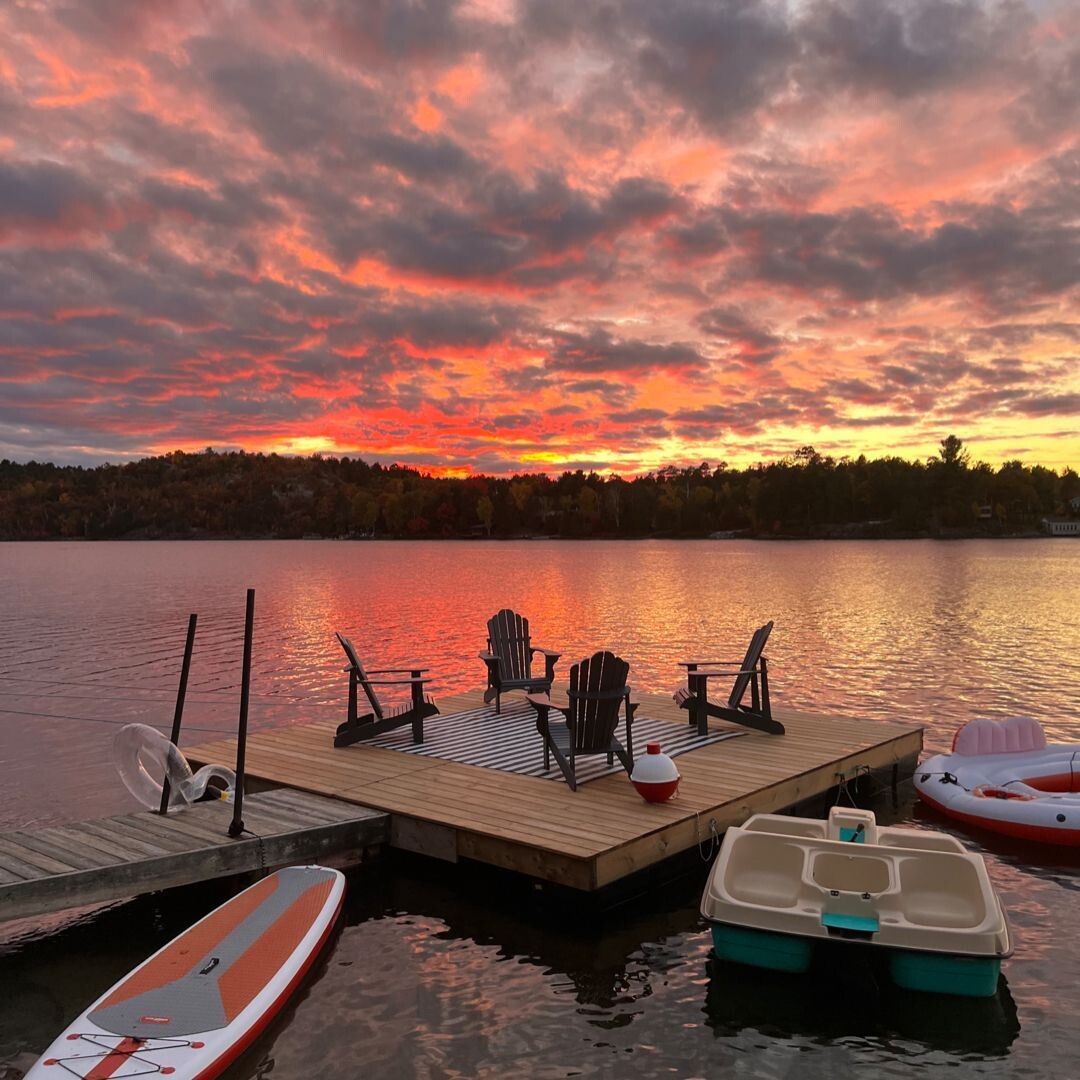 An easy four- or five-hour drive from cities like Toronto, Ottawa and Hamilton, Sudbury is a fantastic place to explore this summer, offering everything from great freshwater beaches and excellent fishing to craft breweries and cool festivals. While you're here, think beyond traditional hotels and stay someplace special. Check out these 11 fun, relaxing (and not too expensive either) summer accommodation ideas in Sudbury.  
1. Agnew Lake Lodge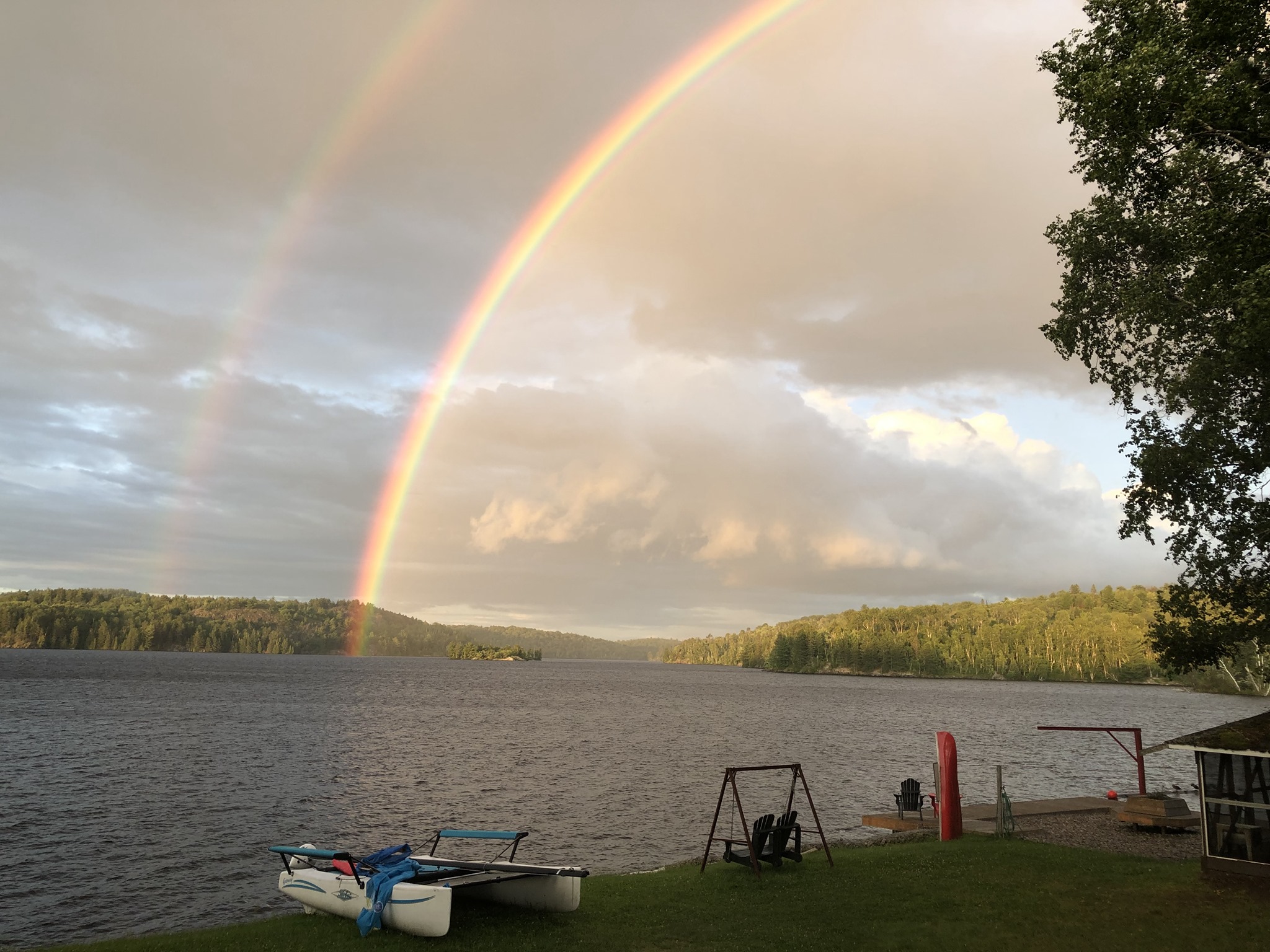 Unplug and recharge at the rustic cabins of Agnew Lake Lodge on Agnes Lake, an hour west of Sudbury. Take your pick of 15 different one-, two- and three-bedroom and even five-bedroom cabins with lake views, a full kitchen and bathroom. It's an ideal home base for activities like picnicking, berry picking, fishing, boating and hiking, and a variety of boats are available for rent.
2. Fairbank Lake Resort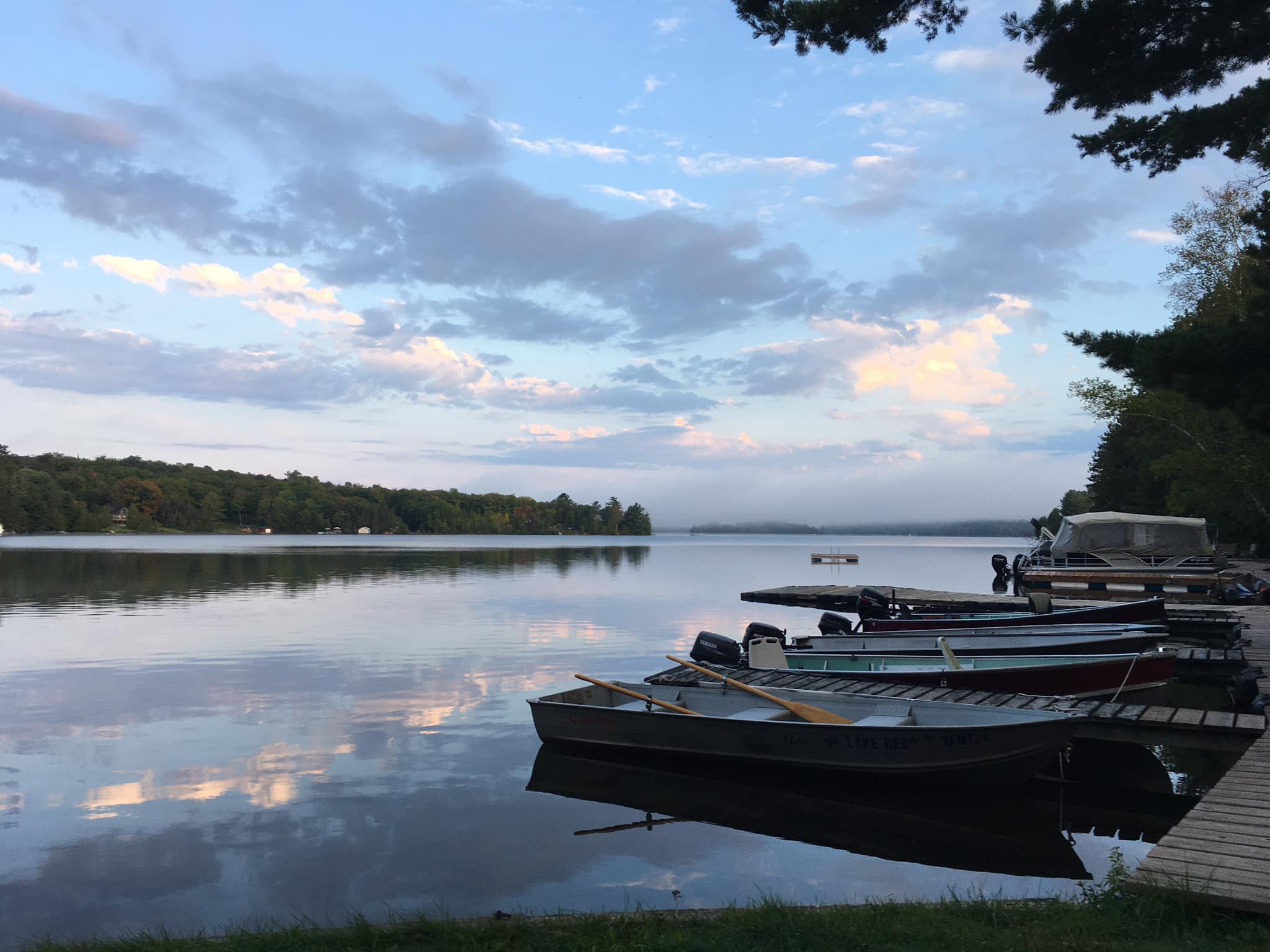 This family-owned resort on the east shore of Fairbank Lake, west of Sudbury, has four cozy cabins for rent, each with a lake view, balcony, full kitchen and bathroom, barbecue and air conditioning. Enjoy swimming (and even scuba diving), in the large, clear lake, as well as fishing for lake trout, pickerel, pike, smallmouth bass and whitefish. Then refuel with ice cream from the on-site marina or a casual meal at the resort restaurant.
3. Fox Lake Lodge
Comfy and cozy, the off-grid cabins at Fox Lake Lodge are each equipped with propane-powered light fixtures, refrigerator and stove and come in a variety of styles. The "Otter Slide" cabin, for instance, sleeps six and is on a small island reached by a bridge and has its own private dock. Backcountry canoe trippers can also use this resort as a start or end point, with access to the Spanish River by train.
4. Lohi Lake House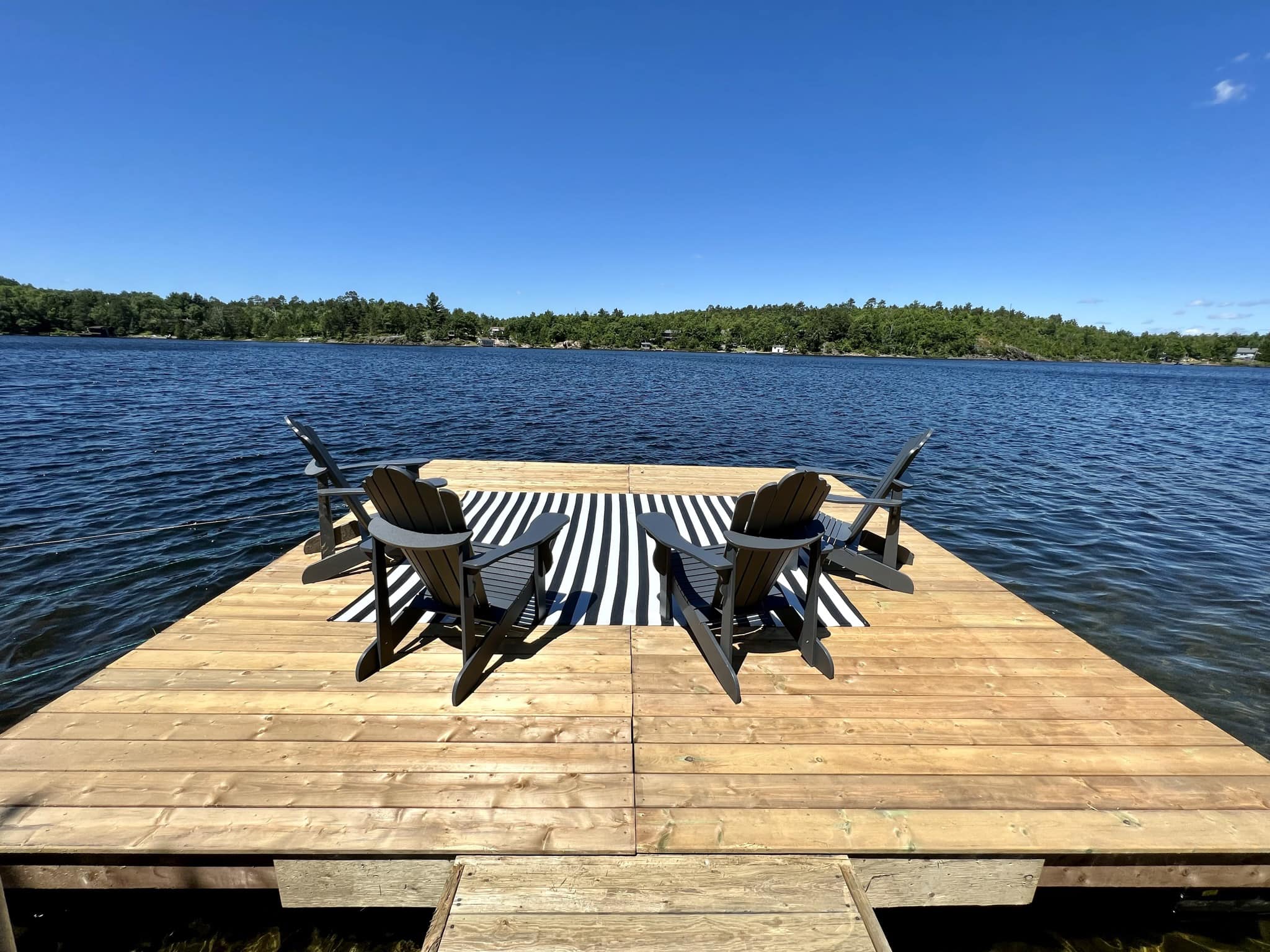 Just a 10-minute drive from Sudbury, this lake house offers some luxury in a beautiful natural setting. With five bedrooms and two bathrooms, this four-season home on two acres of property has a hot tub, sauna, pool table, ping pong table, air conditioning, new stainless steel appliances in the well-equipped kitchen, and a private waterfront.
5. True North Airways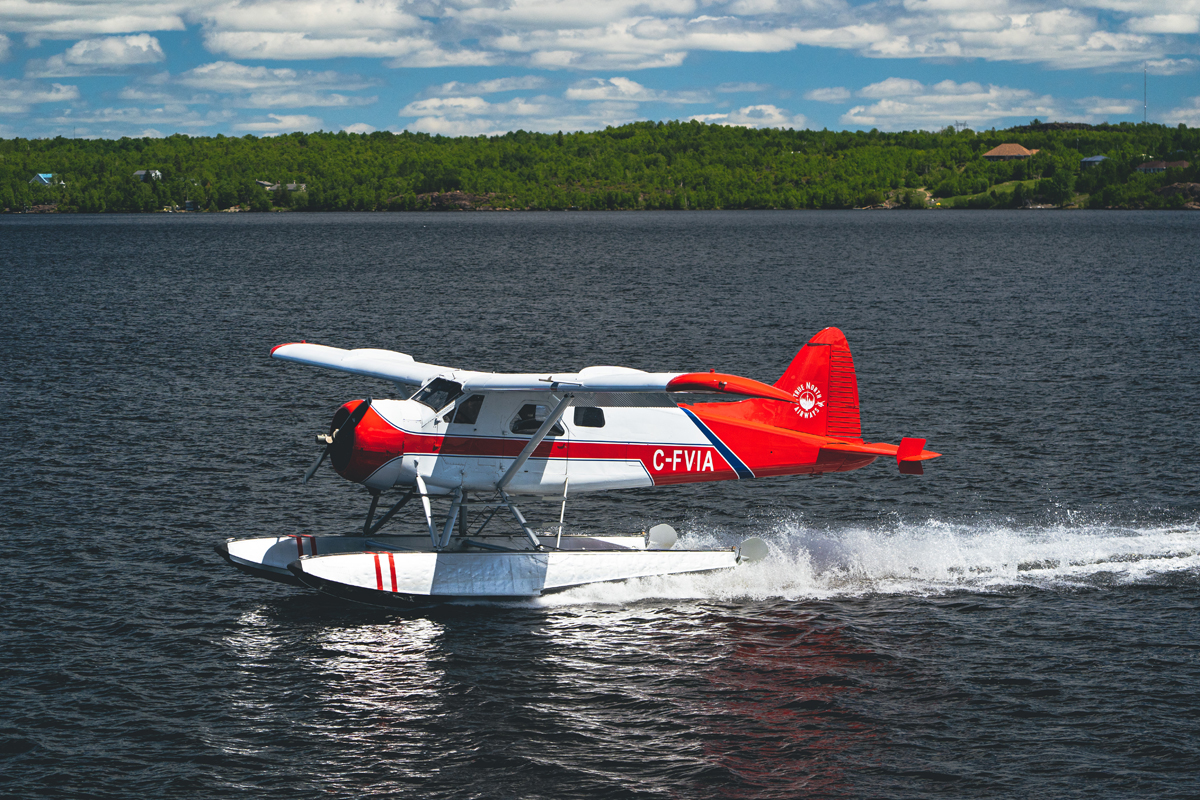 If you've always dreamed of a fly-in trip via a float plane, consider True North Airways. They have 14 self-catering outpost cabins on 10 different lakes within a 30- or 40-minute flight from Sudbury, including MacSmith Lake, Scotia Lake and Otterpelt Lake. Serene and scenic, these spots are home to incredible fishing, of course, but also opportunities for berry picking, canoeing, swimming, photography and wildlife viewing—you may spot a moose, mink, deer, otter or beaver. Fish species include northern pike, speckled trout, walleye, and smallmouth bass.
6. Hiawatha's Restaurant and Marina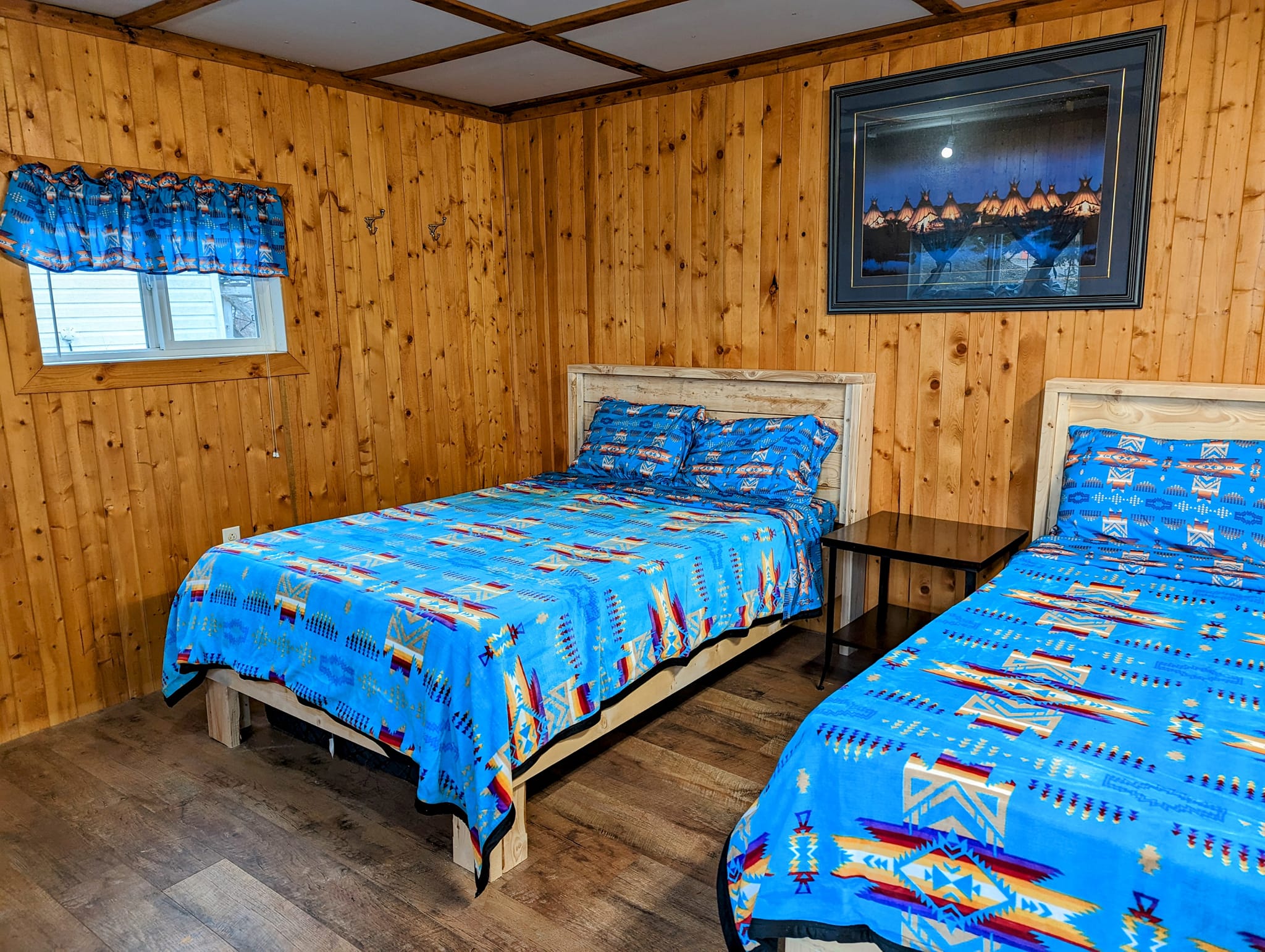 Formerly known as Rocky's and now under new ownership, this popular spot is Indigenous-owned and includes five freshly updated efficiency cabins on the northern shores of Lake Wanapitei in Wahnapitae First Nation in Capreol, a half-hour drive north of Greater Sudbury. These cozy cabins feature Keurig machines, a microwave, and fridge. A pet-friendly cabin is also on offer! Hiawatha's, named for the chef/owner, is also home to an eatery featuring delicious dishes like bison burritos, squash ravioli with alfredo sauce, and Indigenous tacos. Email for more information or to book. 
7. Sportsman's Lodge Wilderness Resort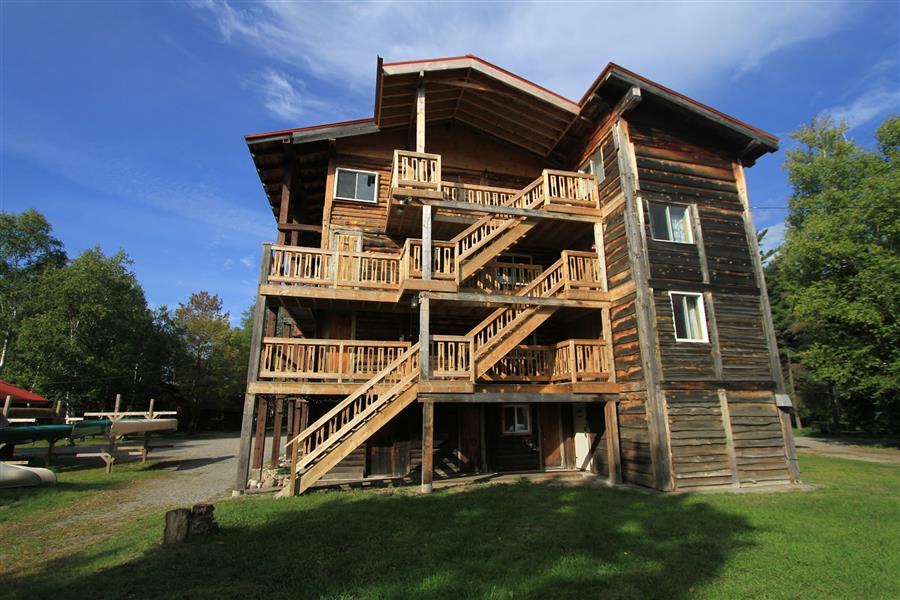 Located on five acres on the shores of Kukagami Lake, just over an hour's drive northeast of Sudbury, Sportman's Lodge Wilderness Resort has a variety of accommodations. Stay in one of the 13 guest rooms in the three-storey lodge that has a comfortable common area, or choose from four rustic cabins on the property. Or, opt for the Tower Building, the largest log structure in Ontario, with four storeys and 12 guest rooms. Summertime activities include ATVing at hundreds of kilometres of nearby trails, canoeing and kayaking, fishing, swimming at the sandy beach or mountain biking at the on-site three- and seven-km trails.
8. Lake Onaping Outpost Camps
Fishing is the name of the game at Lake Onaping Outpost Camps. Known for being one of Northern Ontario's best fishing spots, this large lake (+3,500 km of shoreline!) has plenty of walleye, pike, smallmouth bass and lake trout, and is also close to streams and lakes with good brook trout fishing. There are three outpost cabins in three separate locales, equipped with propane refrigerators and stoves, that can accommodate groups of up to 14.
9. Windy Lake Provincial Park
Always wanted to stay in a yurt? Windy Lake Provincial Park, a 45-minute drive northwest of Sudbury, offers four different yurts (soft-sided shelters), each sleeping six on two sets of double/single bunk beds and equipped with table and chairs, lighting, electric heat and an electrical outlet. Kick back and enjoy your site's large deck, picnic table, firepit and propane barbecue, plus access to the park's long sandy beach, perfect for swimming, fishing and boating.
10. Fairbank Provincial Park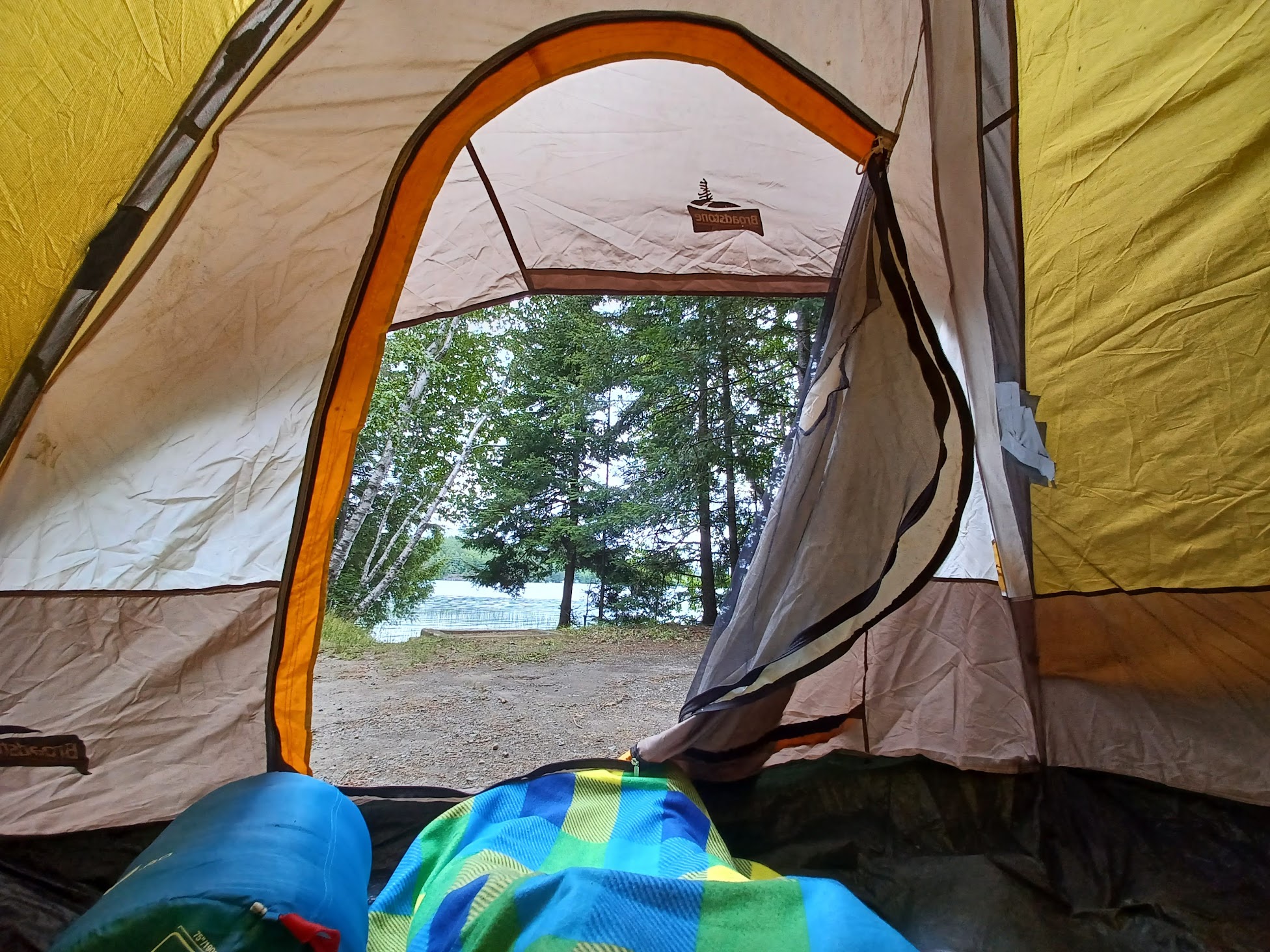 There's something a bit magical about camping beside a beautiful, crystal-clear spring-fed lake and sandy beach. Bring your tent or park your RV at Fairbank Provincial Park, a 45-minute drive west of Sudbury. This local favourite is a great place for snorkelling, fishing for lake trout and smallmouth bass, hiking, canoeing and kayaking.
11. Private campgrounds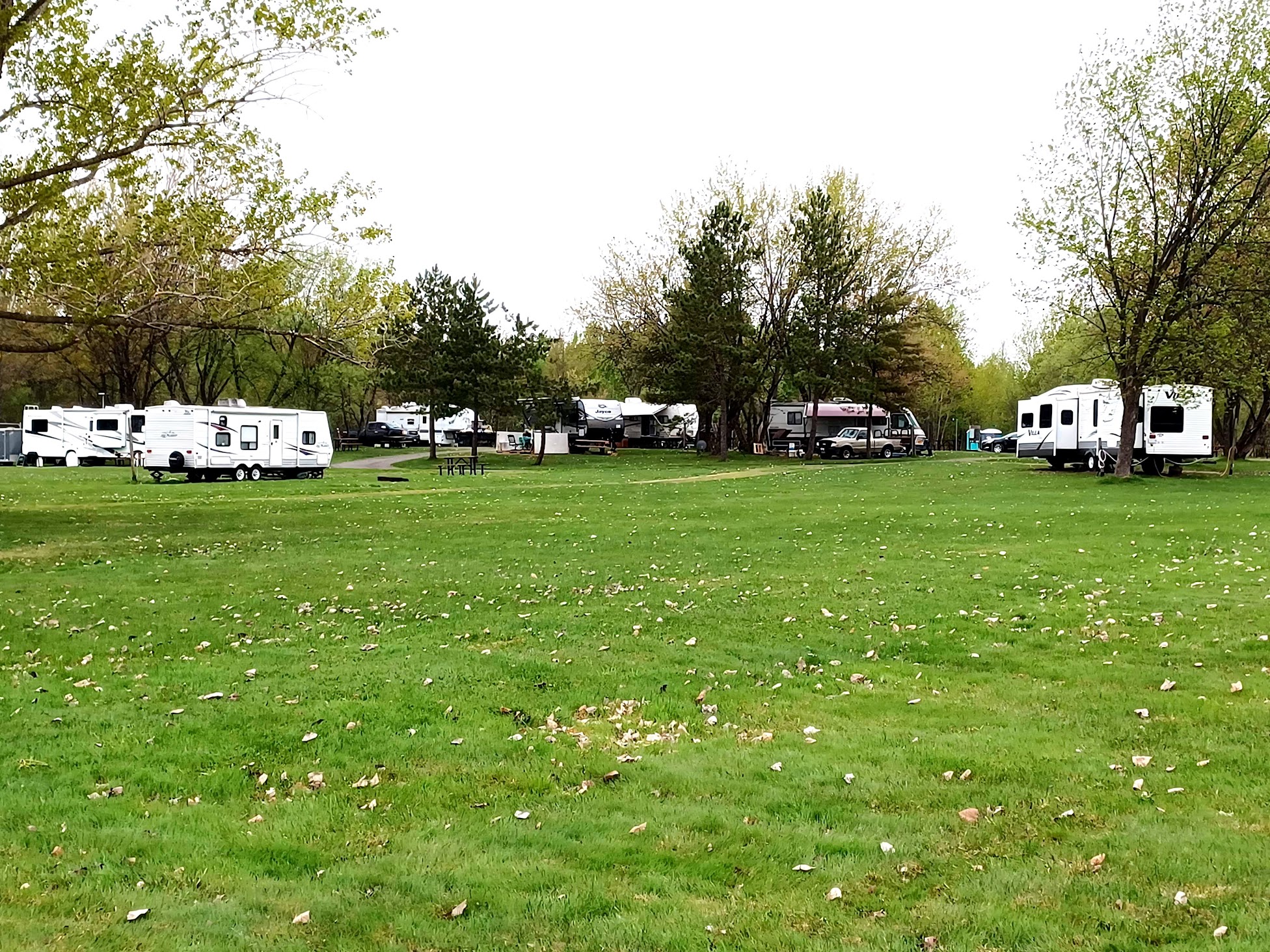 There are also a number of private campgrounds in and around Sudbury. There, you can find all kinds of fun add-ons to your trip, such as beach volleyball courts, paddleboat rentals and playgrounds.
Make it a Sudbury Summer!
While you're in town, be sure to check out the wealth of activities this scenic city has to offer, from standup paddleboarding and cycling to shopping and restaurants.