Get Hooked on Ice Fishing in Sudbury
They say good things come to you when you least expect them. This was definitely the case as a 13" lake trout scared me silly by pulling the fishing rod out of my hand!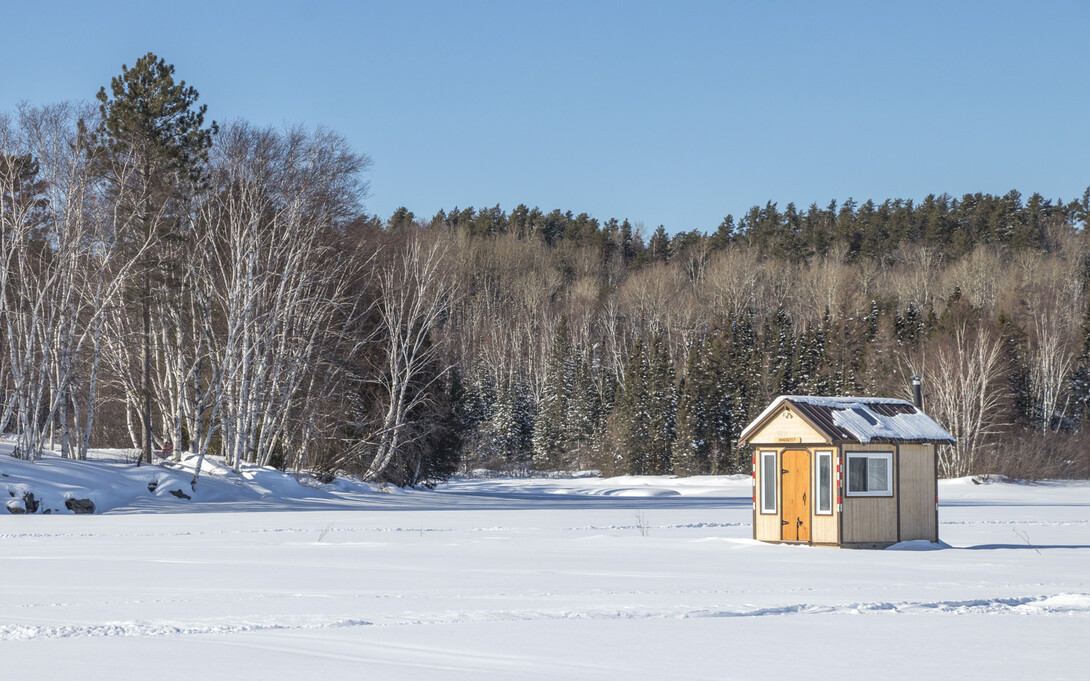 Ice fishing is one of those quintessentially Canadian experiences that everyone should enjoy at least once. However, it can be a little intimidating - especially for someone who doesn't fish often. You need a rod, some bait, an auger to make a hole, possibly a shelter to keep the wind at bay… it's a lot for someone who wants to try it for the first time. Never fear though, it's Ontario Parks to the rescue!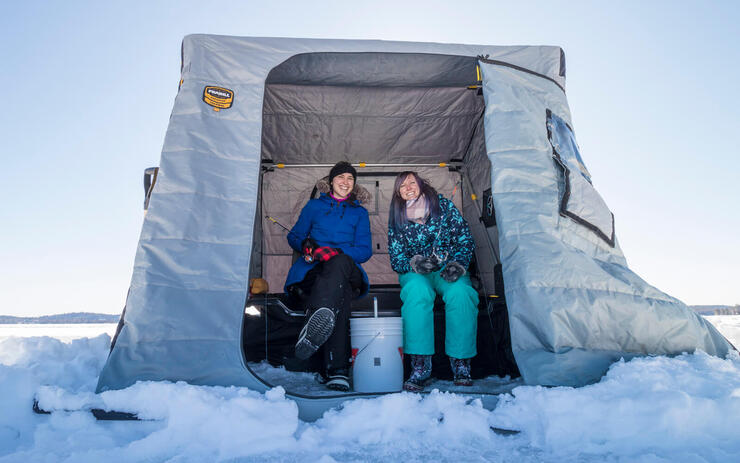 Located just 40 minutes northwest of Sudbury, Windy Lake Provincial Park is a must-visit winter destination. Many visitors are enticed by the top-notch snowshoeing and cross-country skiing trails which allow you to disconnect and enjoy the season. There's also the parks cozy yurts and rustic cabins for when a day trip just isn't enough. Little do visitors (especially folks like me from Southern Ontario) realize is that Windy Lake is also a hot spot for ice fishing. The best part? You can rent everything you need from the park staff - all you have to bring with you is the bait!
Windy Lake is the only provincial park in Ontario where you can rent everything you need to go ice fishing from the park directly. It's available on a first-come, first-served basis so I recommend getting there early to avoid disappointment. Upon securing your ice fishing rental, you can either opt for what I like to call their do-it-yourself package or the Windy-Lake-does-it-for-you package. With the first option, park staff give you everything you need in a sled which converts to seats and send you on your way. You're welcome to fish anywhere on Windy Lake, you just have to drag your gear with you. The latter option is what I'd recommend for anyone who's never been before or is very new to the sport. Windy Lake's lovely staff will not only take all the gear out onto the ice for you but they'll even set it all up!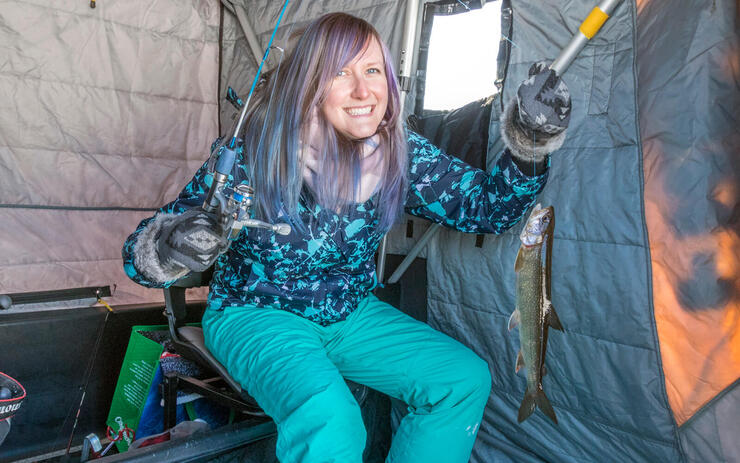 Now it's time to settle in for a day of fun. You might be lucky and get a bite right away but chances are you'll be playing the waiting game. Unbeknownst to you above, the lake trout, walleye and whitefish that call Windy Lake home will be sizing up your rod. Rumour has it they like to bite when you're not paying attention, and can say from experience this is the case! I recommend bringing some snacks and water along with some great company to help pass the time. Patience is a virtue and it's one you'll need with ice fishing but it's definitely worth it when you snag a beauty!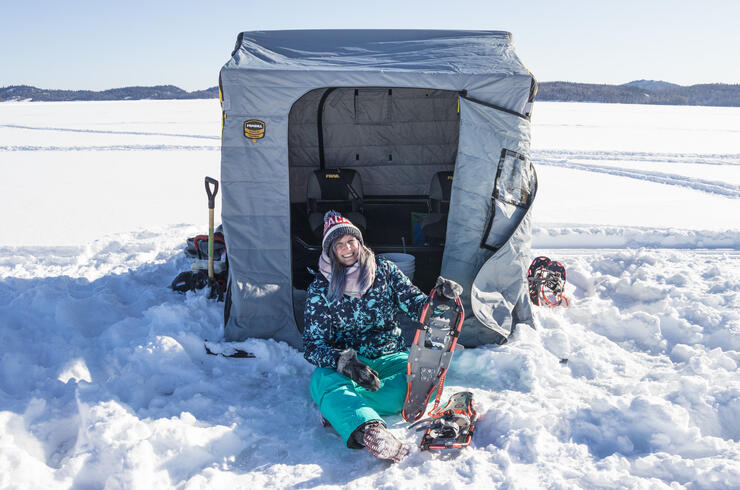 If you're not sure what to bring with you for an ice fishing adventure at Windy Lake, layers are a must. Even if the weather isn't that cold, Windy Lake got its name for a reason. Plus you're sitting on top of ice, so you'll appreciate an extra layer or two to keep warm. A thermos with hot water or tea is also a good call to fight off the cold. If you know someone who has a fish finder, I'd recommend asking to borrow it as this helps you find the fish so you have a better chance of hooking one. Last but not least, make sure you have your fishing license or you'll be risking a serious fine!
Well, what are you waiting for? Winter's only here for so long! Don't delay and plan your ice fishing adventure to Windy Lake now!