A Northern Enoteca
An old-world dining experience right here in Sudbury.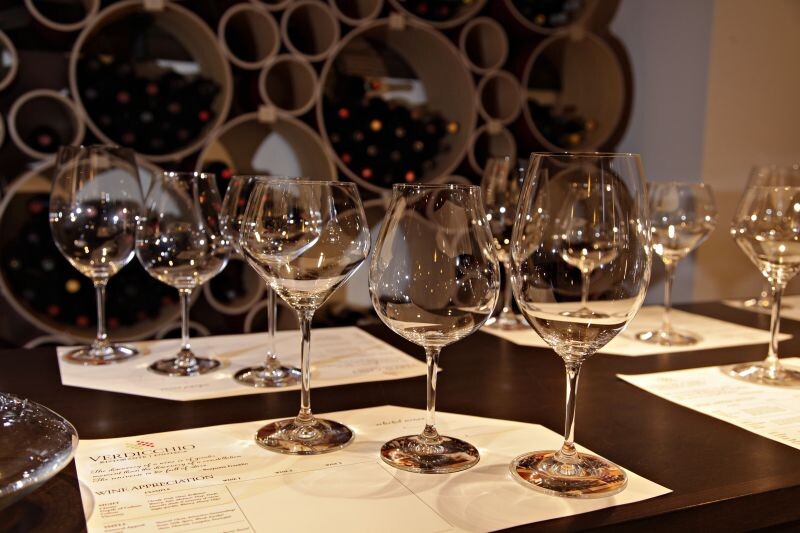 My favourite way to spend an evening when I travel the world is to find a popular little wine bar the locals love and park myself there to sample as much as I can.
I chat with the bartenders, servers and sommelier. I chat with the other people sitting at the bar.
I order snacks and get suggestions from the kitchen to go along with my wine selections and I am often lucky enough to get private cellar tours as the bar owner shows off their collection and "special finds".
It is my favourite way to dine when traveling because I am able to taste several dishes and wines in one sitting and spread out the evening. It is also a perfect snapshot of the culture and its people.
During these lovely evenings abroad, I often wish I could take a table full of similarly passionate, wine and food-loving friends along with me.
When I come home to Sudbury and start missing that old world dining experience, I have only one destination in mind - the wine cellar at Verdicchio Ristorante.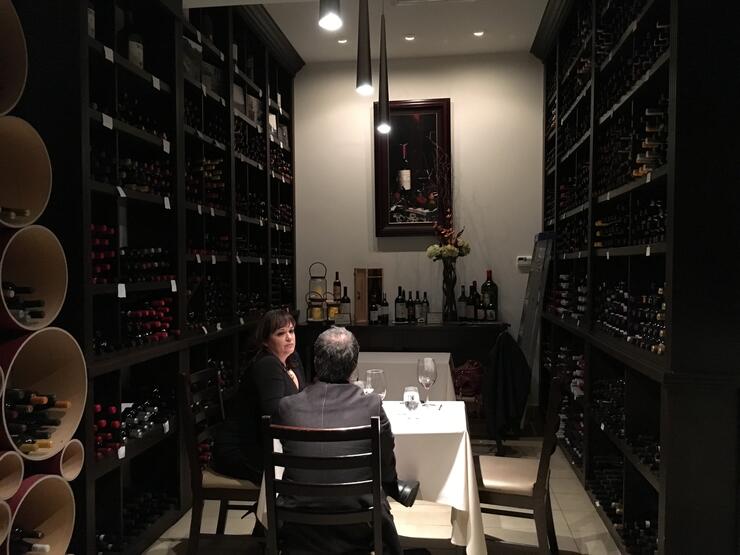 Recently winning a prestigious Restaurant Award from famed Wine Spectator magazine, Verdicchio has created a unique wine-focused dining experience in the heart of their renowned Italian restaurant.
Seating up to a dozen guests for special events and tastings, the modern wine cellar showcases the best of its 2500+ bottle inventory and Verdicchio's world-class attentive service.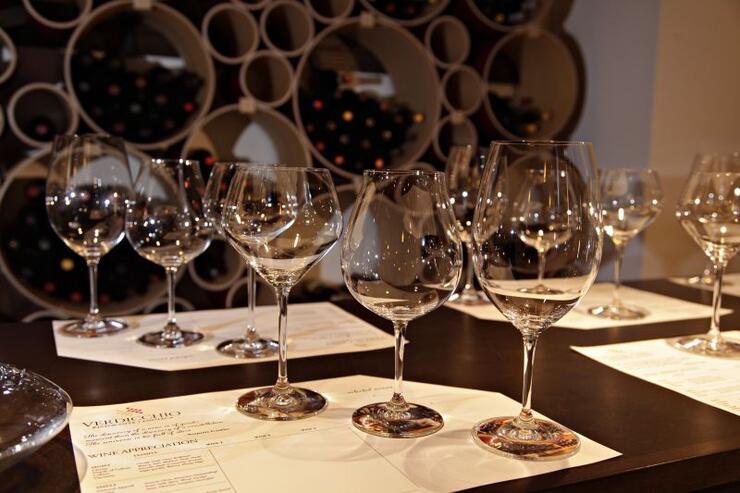 Historically, these Italian enotecas, or wine bars, were designed to offer visitors samples of their current wine production in the hope of selling a bottle or two.
The modern enoteca concept has broadened into full-scale dining establishments while still focusing on extensive wine lists as a draw for tourists and locals alike.
Custom menus and tastings can be created for each dining event but I have also used my visits to try out a new seasonal set menu or to sample a new dish that I have been craving ever since I saw it on my social media feed.
Verdicchio and its team have always been gracious, generous and happy to serve.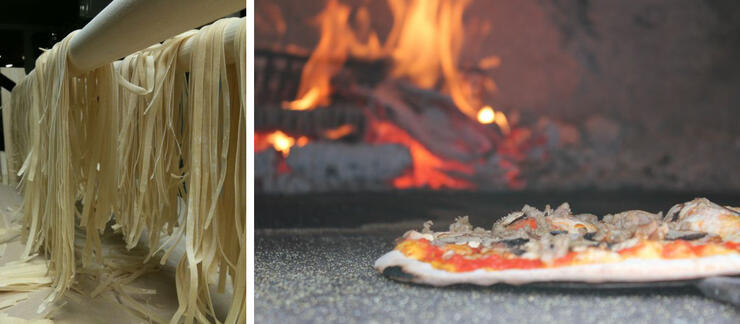 There are over 400 different wines for guests to choose from, with a focus on the best of Tuscany and Piedmonte, and manager Mark Gregorini is always excited to point out new varietals, new releases and new offerings from his favourite producers in Italy.
I have been able to enjoy samples from their large selection of wines by the glass before choosing a perfect pairing for the evening and occasionally have been lucky to be offered a bottle from their "bin ends" on display in the cellar.
As a Sudbury local, this is my go-to dining spot for entertaining corporate guests as well as family and friends for just about any occasion. It has become my little piece of Italy at home.
Stephanie Piché is a food and travel expert, entrepreneur, and blogger. See what she's up to on her website and social media accounts. 

http://stephaniepiche.ca
www.twitter.com/stephaniepiche 
www.facebook.com/stephaniepiche.ca 
www.instagram.com/stephanielpiche