Fishing Greater Sudbury: Ask a Local
Fishing in Greater Sudbury offers anglers loads of opportunities—endless places to go and multiple species to catch.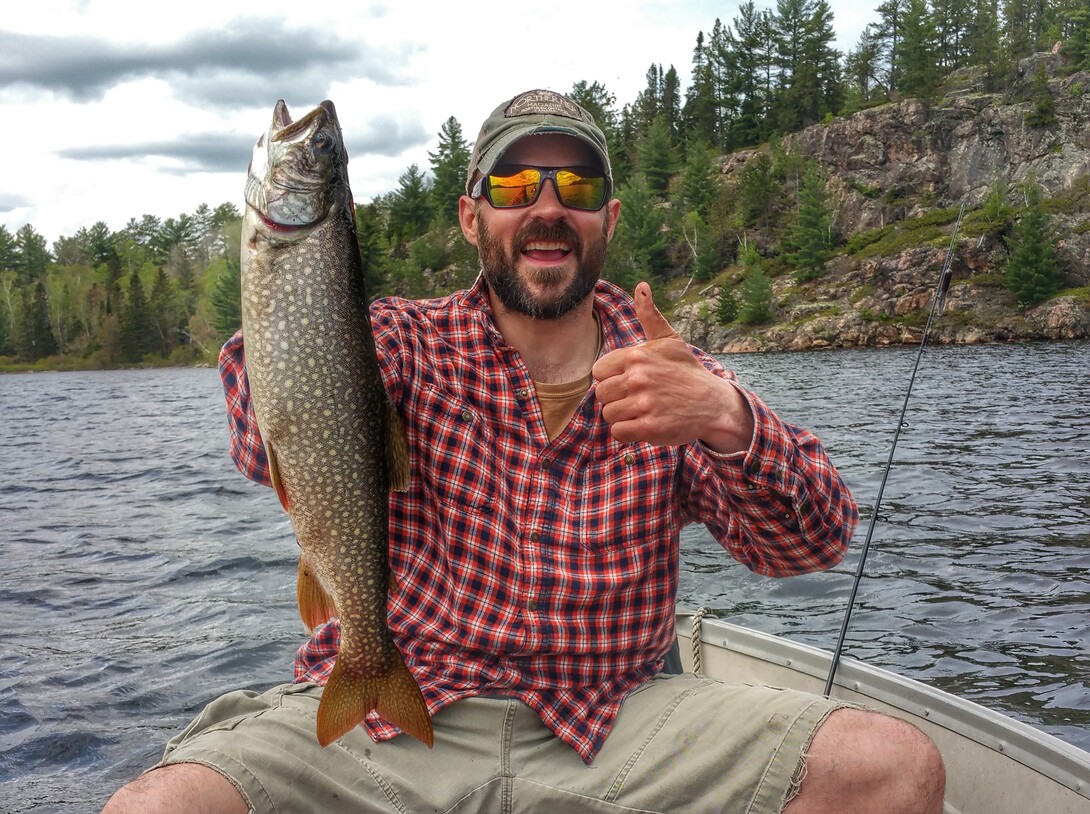 Fishing in Greater Sudbury is truly unique because of the opportunities available, both in terms of places to go and fish species to try and catch. Within a 20-minute drive of the city in any direction, anglers can try their luck against trout (lake trout, brook trout, rainbow trout and splake), bass, pike, and walleye in lakes, rivers, streams, and creeks. It also adds to the overall experience by allowing people to fish for one species in the morning, go after another in the afternoon, and a different fish in the evening.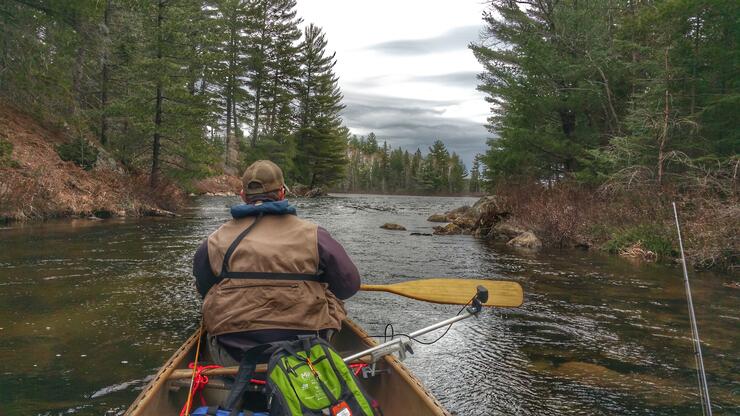 accessibility
With 330 lakes, do you need a boat or canoe to catch "The big one?"
With 330 lakes in the Greater City of Sudbury region, a boat is always a nice option to further enhance fishing options. There are plenty of accessible boat launches in Greater Sudbury. That said, people do not need a boat of any description to enjoy a good day of dropping a line in the water.
Casting from shore and docks is never a bad decision. I have caught my share of fish from the shore, with early morning and later in the evening being the prime times of the day. Hiking down a river or creek is a fantastic fishing experience and one that also involves exploring.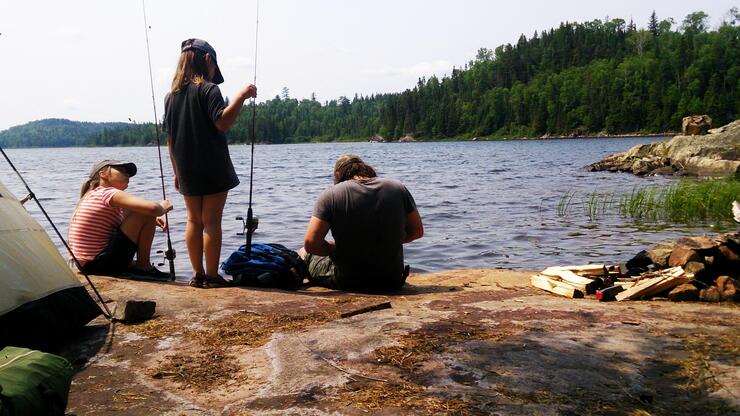 Best Bites
Do you really need to wake up with the birds?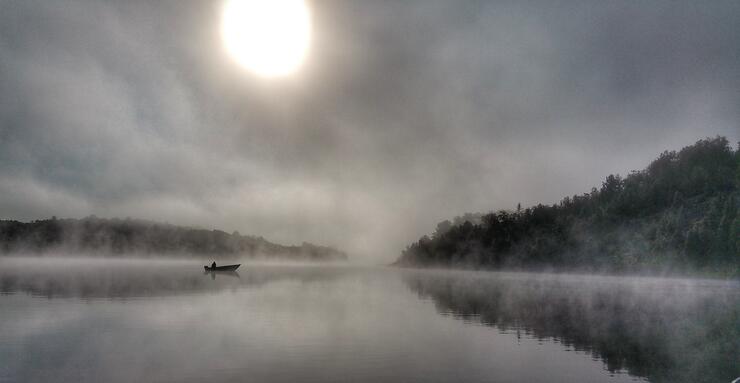 I personally love fishing in the morning. This stems from my family's competitive spirit. My grandfather, mom, and cousin always liked to get up before the sun; they rose to get out on the water and were the first ones vying for the best catch of the day. Let's face it, any time is a good time to fish in Sudbury; it's especially great if it means getting outdoors for a few hours to relax or have fun with a friend or family member. In my experience, like most good fishing spots, fish bite best in the morning and early evening. This doesn't mean you can't get any fish during the day.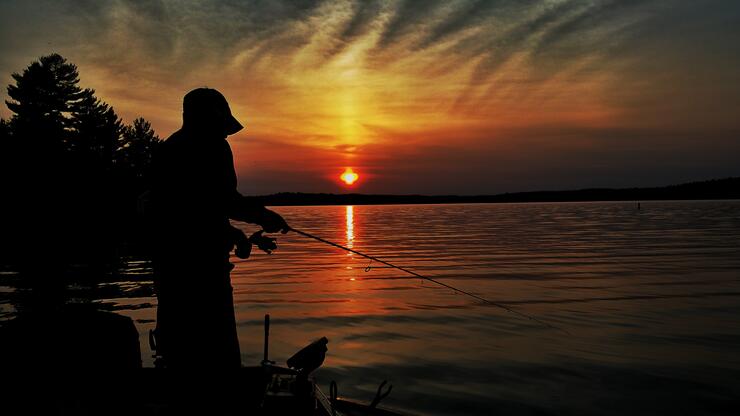 With so many species of fish available in Sudbury, which is your favourite?
and which do you recommend for beginners?
There are plenty of fish to choose from in Greater Sudbury, but my favourite is brook trout. It was my grandfather's favourite fish and it was my mom's too, so it was natural for me to develop a passion for brook trout.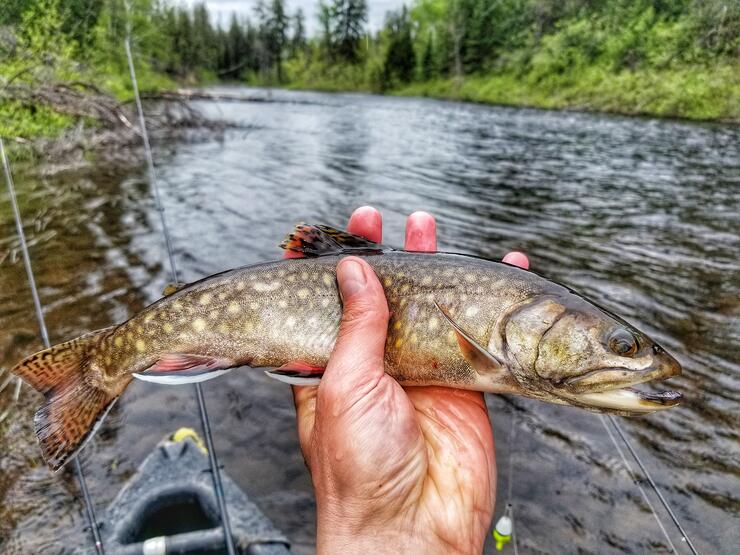 Some good fish to target as a beginner are panfish such as Pumpkinseeds or Smallmouth Bass.  Pumpkinseeds are ideal for youngsters learning how to unhook. They have no teeth in their mouths and can be handled with relative ease.  Smallmouth Bass are sure to provide new anglers with great rod action, are easy to find, and provide for much entertainment. With minimal expense, gear, and effort, a novice angler can catch these fish easily in many of the different lakes in the area as they represent one of the most abundant species.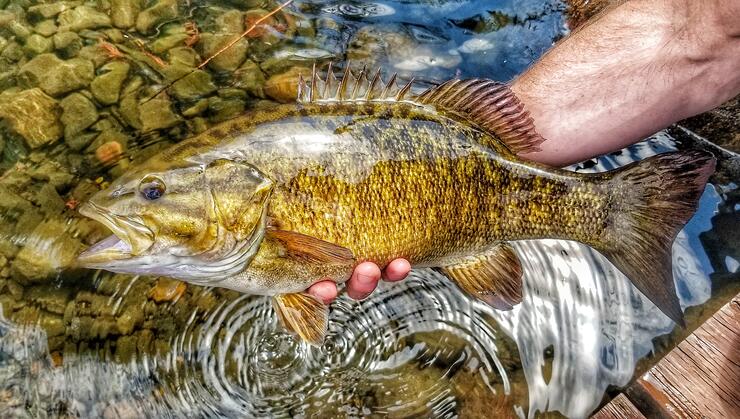 In your opinion, what are Sudbury's MUST-HAVE Top 5 best all-around lures?
If I could only have five lures in my tackle box, I think I would go nuts! Just kidding.
One I would make sure to have an in-line spinner, such as a Blue Fox or Mepps, No. 3 size with a silver and blue colour scheme.
Two: A spoon. This versatile lure can smash everything from trout to bass and one of the best is a Williams Wabler 40, gold and silver hammered finish.
Three: A crankbait is never a bad option, especially when fish such as bass, pike and walleye are shallow.
Four: Plastic baits are an essential option when taking on bass, pike, walleye,and trout. From plastic worms to grubs or tubes, there is a plastic presentation to hook almost any fish in Greater Sudbury.
Five: I would want jigs. From plastics to live bait, a jig is one of the most all-around lures any angler can have in their tackle. One of my favourite local spots to fill my tackle box is Ramakkos Source for Adventure. Their massive selection and great staff make it a must-stop in Sudbury.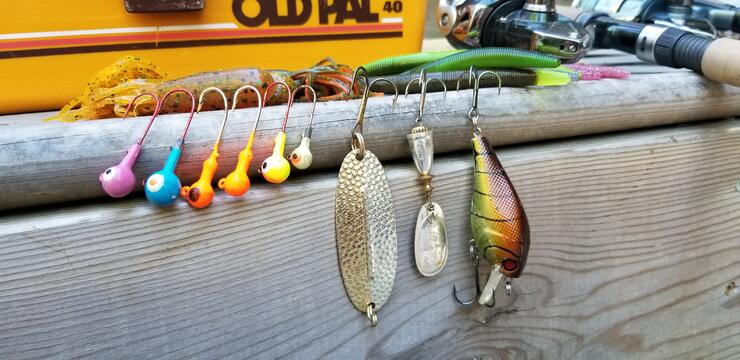 What advice do you have for getting into or trying the sport of fishing in Sudbury?
Getting into fishing is easy. We live in a community with nearly endless options of lakes, rivers, ponds, and streams to fish. Fishing also doesn't have to break the budget. A rod, reel and line can run between $50 and $100. A nice assortment of the aforementioned lures can be had for under $100.  Rods, reels and tackle can also be borrowed from the Greater Sudbury Public Library. There are many license-free fishing weekends in Ontario to take advantage of throughout the year as well.
Fishing can be done from shore as well as a boat. I do plenty of fishing from shore, usually for brook trout, northern pike and smallmouth bass. A canoe is one of the more affordable methods to get on the water and increase your fishing options. I've been fishing out of a canoe for more than 30 years, and I highly recommend it.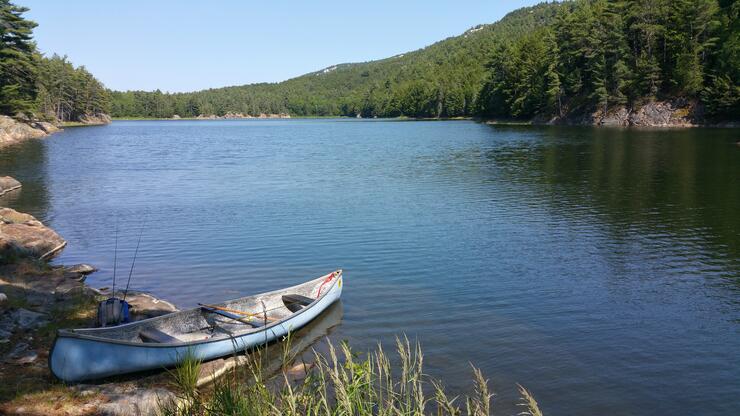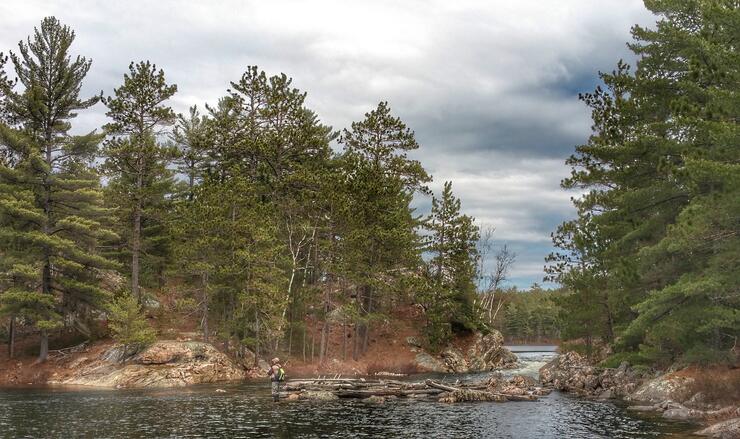 Fishing Greater Sudbury Resources:
Angler's Atlas  - Top Ten Fishing Destinations Greater Sudbury
Guide to Fish Species in Local Greater Sudbury Lakes
Boat launches in Greater Sudbury
Tackle Share Program – Greater Sudbury Public Library
Ramakkos Source For Adventure - Sudbury's 20,000 sq. ft. Outdoor Super Store
Canoes rentals in Sudbury :
LU Outdoor Centre  |   Sudbury Canoe Club   |  Killarney Kanoes
#DiscoverSudbury #DiscoverON  #fishing #sudbury #ThingstoDoinSudbury