First Time Fishing in Canada?
You've made the decision to go fishing in Ontario, Canada for the first time⁠—congratulations! Here are some tips and things to remember to ensure you have a fun and memorable trip.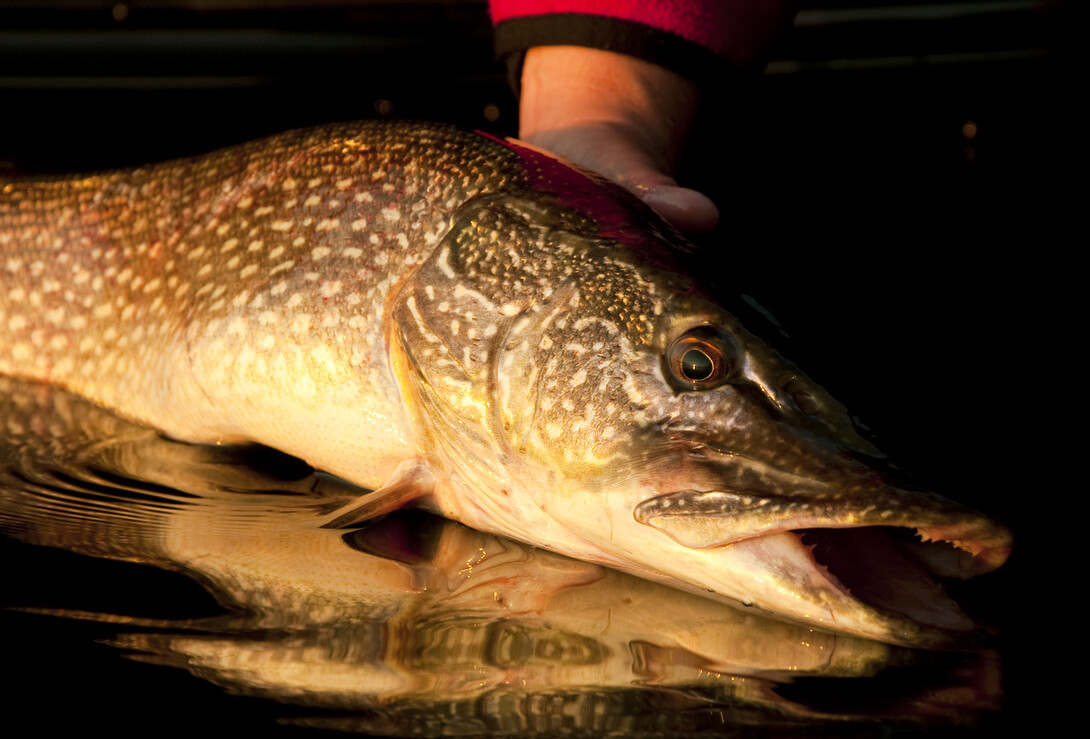 Fishing in Canada is Fun!
Congratulations on making the decision to take your first-ever fishing trip to Ontario, Canada. You made the right choice since Ontario, and the Sunset Country region specifically, is the number one choice of freshwater fishing anglers from across the USA. Anglers flock here to enjoy our 70,000 lakes and over 200 fishing lodges and resorts. When the lakes outnumber the people, you know it's a good start to any fishing trip! But if it's your first time venturing north of the border, you probably have a number of questions you'd like answered.
What Documents do we need to cross the border?
Adults who are US residents should have a passport or passport card when traveling to Canada. Children under 18 do not require a passport, but must be able to prove their US citizenship. Here is some helpful information about traveling to Canada with minor children.
Where Do We Get Our Fishing Licenses?
In Ontario, anglers require an Outdoors Card and a fishing license. You can buy your Ontario fishing license online or get one from an authorized retailer. Remember that not all fishing lodges sell licenses, so check to avoid inconvenience. Children under 18 years of age do not require a license to fish. 
Can we bring our own boat?
Unless you are going on a fly-in fishing trip then yes, you can bring your own boat. Remember that the lodges have boats and motors you can rent, so it may be easier to do that depending on where you are driving from. Slips and a boat launch are available at the lodge or resort you'll be staying at if you decide to bring your own boat.
Drive-in, boat-in, or fly-in - what should we pick?
It's really a matter of preference, but most people who travel to Canada to fish do a drive-in or boat-in lodge on their first trip, then try a fly-in on a subsequent trip. There's no reason, however, that you can't do a fly-in trip to a lodge or remote outpost on your first trip. There are many different lodges and resorts to choose from and the choice(s) you make affects how much the trip will cost. Camping or renting a houseboat are two other options.
Can We bring our pet with us?
Yes, in most cases you are allowed to bring your pet into Canada. Dogs, for example, require a valid rabies vaccination certificate issued within the previous year. Some resorts have a "no pets allowed" policy, so make sure you check about that. Here is more information about bringing pets into Canada. 
Can we bring fish back home to the USA?
Yes, the number and size of fish you can bring back to the USA depend on the type of fishing license you purchased and the species of fish. Remember to read and follow the Ontario fishing regulations for the area and lake(s) you will be fishing, and be mindful of slot size and other restrictions. Some outfitters may have specific policies at their facility, so make sure you ask.
Can we get our groceries in Canada?
Yes, you can and we recommend that you do. By purchasing most or all of your groceries in Canada, you avoid any hassle related to bringing food to Canada from the USA. Your US dollar is also worth up to 30% more here in Canada, so that really keeps your costs down. Liquor and beer are also available in any community. There are restrictions on how much liquor, beer, or tobacco products you can bring in. Learn more here.
Where Can I Get a Lake Map?
Many of our lakes are of the wilderness variety, so they have not been formally charted. For these lakes, 1:50,000 scale topographic maps are available. The major lakes do have charts and depth maps available. You can buy lake maps online here. You can also buy them from any of the local stores such as the Great Bear in Fort Frances, Gill's Morson Marina in Morson, Bite Me Bait & Tackle and Helliar's Resort in Nestor Falls, Gill's Trading Post in Sioux Narrows, Sunset Baits and Wilson's Business Solutions and Johnson's Pharmacy in Kenora, Minaki Marina in Minaki, Four Seasons Sport Shop in Ear Falls, 5 Mile Corner and the Info Center in Sioux Lookout, Kakabeka Falls IDA Pharmacy in Kakabeka Falls. Of course, some of the lodges will have lake maps as well.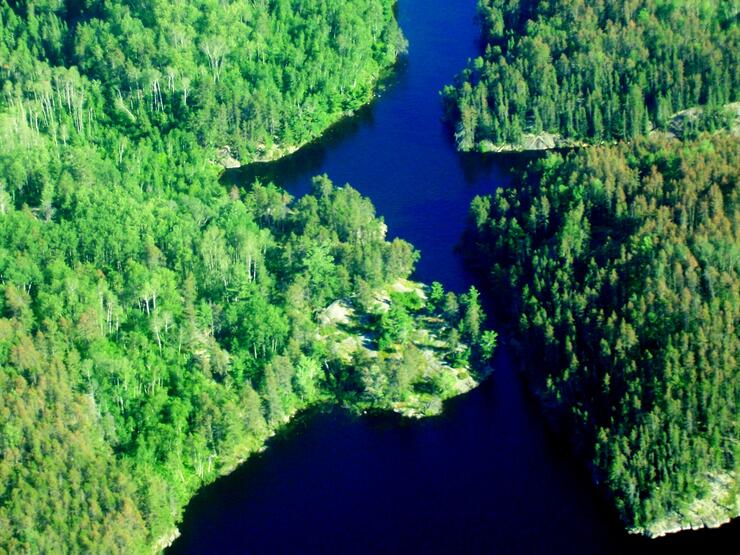 I have a DWI/DUI Conviction, can I get into Canada?
DWI/DUI is a felony offense in Canada, so if you have one or more in your personal background, this can and often does affect your admissibility. You can go here to learn more about entering Canada with a DWI or call the CBSA to discuss your situation at 1-807-274-3655.
For DWI, it often depends on how many years have passed since the offense occurred and the nature or circumstances of the offense. In some instances, such as if you were unaware a DWI made you inadmissible to Canada, a CBSA officer may allow you one-time entry into Canada, but the decision to do so is at their sole discretion.
Trip Planning Assistance
Ontario's Sunset Country Travel Association has been helping anglers from the  United States plan their trip to Canada for over 45 years. If you have questions about traveling here, then give us a call at 1-800-665-7567 and our friendly staff would be happy to speak with you. 
You can order a free travel guide and fishing map as well. This 84-page guide lists over 200 lodges & resorts and over 50 other businesses. It is a great tool to use when you plan your trip!