Summer Fishing in Sunset Country
If you've stayed in one of Sunset Country's quintessential lodgings before, you know you can't waste any time getting your trip booked!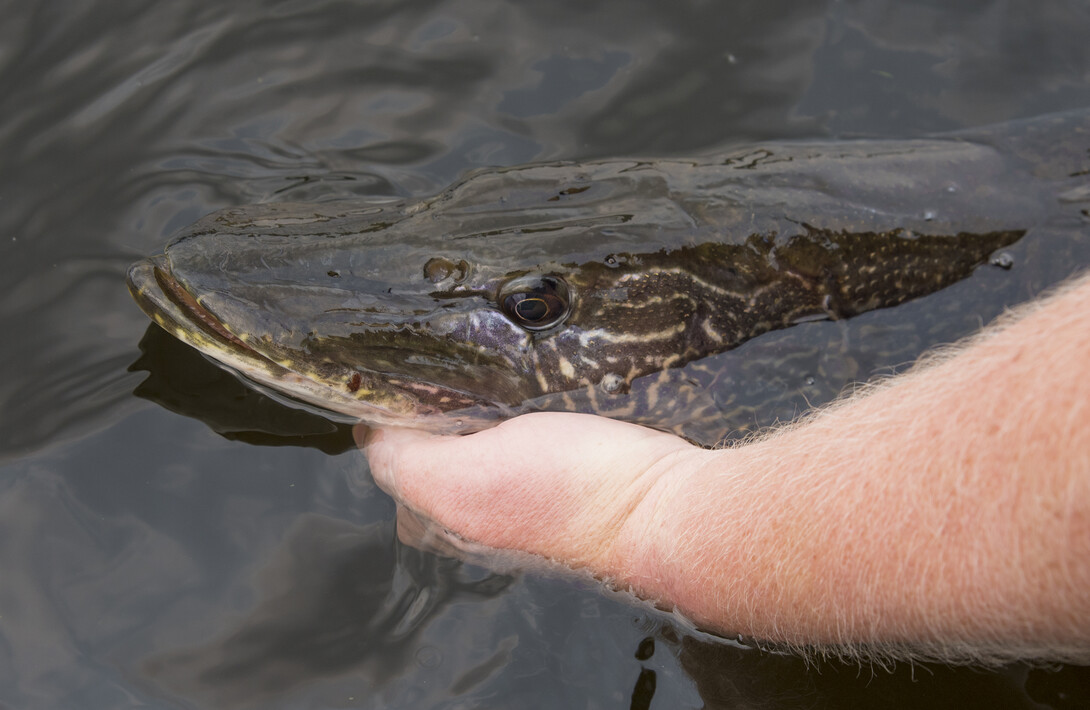 We may still be in the deep of winter here in Ontario's Sunset Country, but you can bet our minds are on the summer season already. Over the next few weeks, lodge owners will be hustling and bustling with online requests, trade show walk-ins, and telephone calls all setting their dates for the upcoming fishing season. 
Lodges and resorts are already booking up the first few weeks of the season and now is the best time to get your trip booked. Here are a few things to think about when planning your trip. 
Get a Travel Guide
First things first: you'll want to order our FREE Guide and fishing map.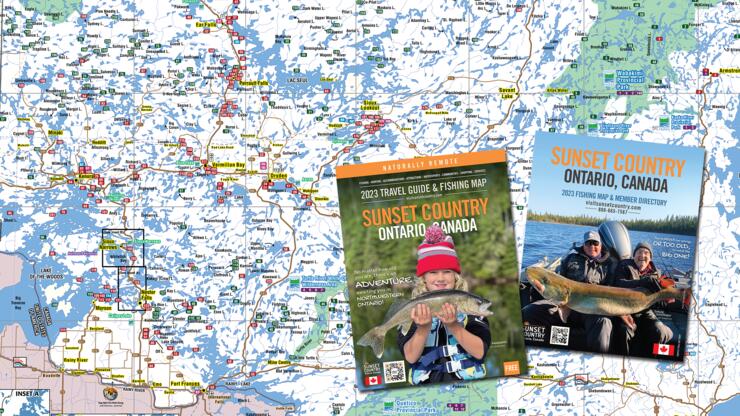 If you're looking to find out more about the area, you can order our guide online, over the phone, or by emailing us. Go to Visitsunsetcoutry.com for more information on the region and to order our guide. Or give us a call 1-800-665-7567. 
Species of Fish in Sunset Country 
Sunset Country has an abundance of game fish species and many ways to target them, making our region the ultimate fishing experience in Canada. 
Northern Pike: These gators are not to be toyed with. Some grow as large as their angry big cousins, muskies, and have been witnessed feeding on small waterfowl. 
Muskie: Hunt for glory by chasing these gnarly predators in our world-renowned fishery.
Walleye: Spend your days catching trophy walleye and scrumptious smaller eaters to fill your belly during shore lunch 
Smallmouth and Largemouth Bass: trophy bass are easy to come by in these waters; their sizes often shock our visitors and their numbers are plenty. 
Lake Trout: Beasts with the belly, lake trout in northwestern Ontario reflect world-class sizes and can be targeted on both hard and open water.  
Brook Trout: Depending on which area of Sunset Country you are in, brook trout season can be open year-round offering an amazing fishery any time you feel like it. 
Crappie and Perch: A favourite duo among anglers, often found together they make for a great time on the water any time of the year. These are great fish for children to try their hand at fishing with, as they are eager to bite again and again and again. 
There are also whitefish, burbot, and tubilee all over the region! 
Places to Stay 
What suits your fancy? Do you prefer right-off-the-highway convenience at a local hotel or lodge? Or would you rather a remote fly-in experience? Maybe meet somewhere in between at a boat-in access lodge. Whether you're looking for a single room or full cabin, Sunset Country is a mecca of accommodations for whatever suits you and your group. Take a look at Sunset Country's accommodation finder to find the perfect place for you! 
More Fun for everyone
Maybe you're travelling as a family or with a larger group of friends, and not everyone wants to fish. Although we can't understand why we do hear that's sometimes the case. lol Maybe they just don't want to fish as long as you do, or maybe their passion lies elsewhere. Don't worry, we'll help you convince them Sunset Country is still the place to be. Check out Ontario's Sunset Country's website for a list of more things to do in our region. 
Down to Business 
Fishing Regulations
You can check out the Ontario fishing regulations online here. Most of Sunset Country is in Fisheries Management Zones (FMZs) 4, 5, 6 and 2.
Crossing the Border 
Border crossing regulations are always changing, here are some resources to help you make an easy transition through our borders.
There are no current restrictions due to Covid-19. You do not need a vaccine or a negative CPR test. Only a passport. 
Transporting fish in Ontario 
Fish species must be identifiable at all times when transporting. The only time fish may be unrecognizable is when they are being prepared for immediate consumption. Here is some more information regarding the transportation of the fish you catch.
Now what? 
Start packing! 
We welcome you to Ontario's Sunset Country this season. May your hooks be sharp and your lines tight!