10 Epic Fishing Trips
Everyone has their own bucket list of fishing trips—with northern Ontario's multiple species and multiple experiences you can cross off quite a few!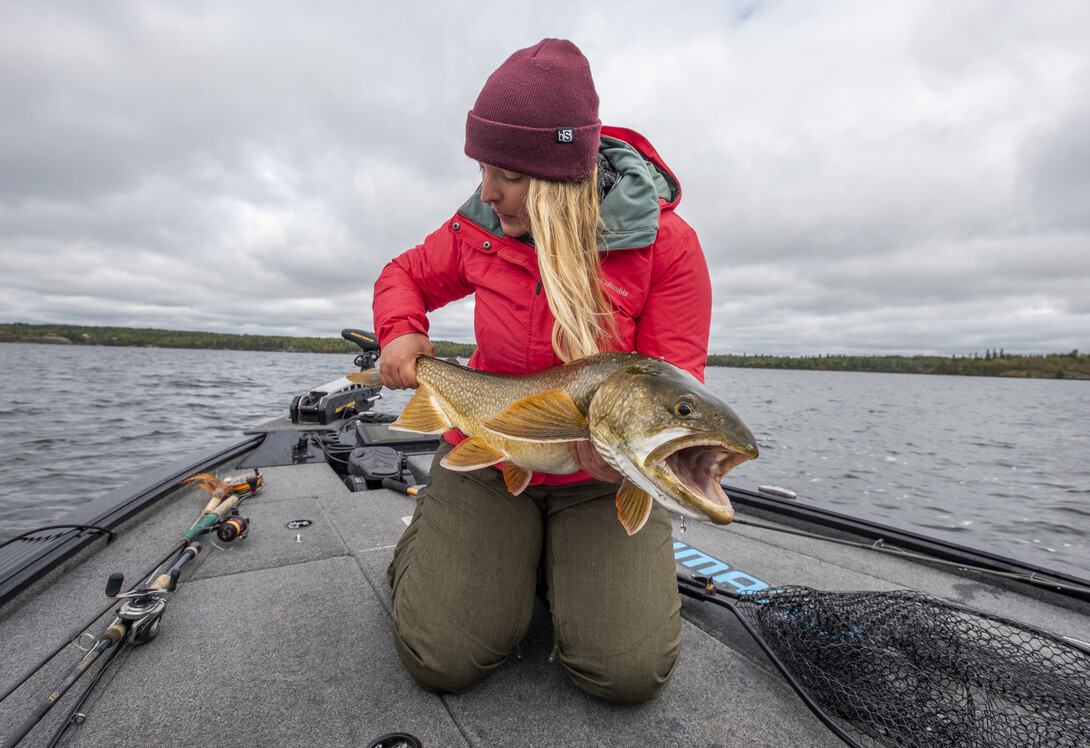 Top 10 Fishing adventures in Sunset Country
Everyone's ideal fishing adventure varies as much as the next day's weather here in Ontario. 
Your bucket list trip could be quietly paddling wilderness lakes, camping for days, and providing your own meals, or maybe you can picture yourself and your close friends piling into a bush plane for the adventure of a lifetime at a lake only you have access to. 
Can you imagine it now? Casting towards heavenly structure chock full of fish and chances at your next personal best? No matter how or where you end up, you know the fishing is going to be out of this world. 
Here are our top 10 picks of what we'd consider the ultimate fishing adventures, right here in Ontario's Sunset Country.
1. Fly-In 
The opportunities are literally endless when you involve yourself with fly-in fishing. You can pick and choose whether you want day trips, an outpost all to yourself for a week, or even if you want to be dropped in the backcountry with just camping gear. Fly-in fishing is the sort of adventure that you hang onto for a lifetime, and your smile will become infectious when you tell others about it! 
Here are just some of the awesome fly-in options we have here in Sunset Country. Check out our Accommodation Finder on Sunset Country's website for more options! 
Maynard Lake Lodge, Excellent Adventures, Showalter's Fly-In Outposts, Thunderhook Fly-Ins, North Caribou Lodge, Delaney Lake Lodge, Birch Bark Lodge, Chimo Air, Halley's Camps, Ignace Outposts, Knobby's Fly-In Fishing 
2. Boat-In 
Now. You may decide on a boat-in because you don't particularly like planes. But you also may decide on a boat-in because you have your own watercraft you'd like to bring on your dream trip.
Boat-in lodges can be equally as thrilling and adventurous as fly-ins, and they have an added accessibility to them, especially for keen boat operators. 
Woman River Camp, Shoal Lake Lodge, Crow Rock Lodge, Grassy Narrows Lodge, Ghost River Lodges, Eagle Lake Island Lodge, Cedar Island Lodge
3. Train-In 
Yup, you read that right. In the far reaches of the Ontario wilderness, you can wander farther than any roads and be dropped off by a train. This very niche and unique method of reaching new waters make them a true paradise hidden away from the masses. 
Wabakimi Canoe Outfitters and Eco Lodge
4. Cast and Blast 
Fewer things feel better than providing sustenance for yourself and others. With the cast and blast experience, you can fish the mornings and hunt your evenings, or vice versa, or switch it up day by day!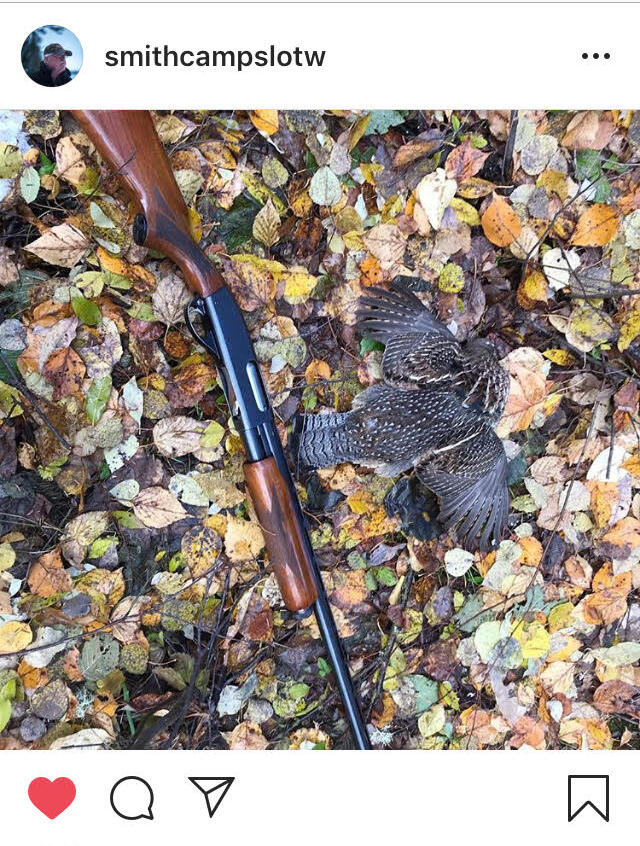 East wind? Why not give the deer stand a try? Full moon messing with your hunt? Bet the fish are chomping! The best of both worlds combined in one. As you can see, there are quite a few lodges that offer cast and blast opportunities, it's up to you to decide where you'd like to go! 
Lake of the Woods 
Smith Camps, Crawford's Camp, New Moon Lodge, Gustafson's Resort, Ballard's Black Island Resort 
Sioux Lookout 
Anderson's Lodge,  Lac Seul Floating Lodges, Timber Edge Camps, Donnelly's Minnitaki Lodge
HWY 11 Corridor Atikokan/Fort France/Emo 
Niobe Lake Lodge, Hideaway Lodge, Gateway North Outfitters, Ross' Camp, Canadian Fly-in Outposts, Crystal Beach Resort, Rusty Myer's Flying Service, Kashabowie Outposts, Lake Despair Lodge 
Dryden/Vermilion Bay/Wabigoon/Ignace
Bear Paw Landing, Indian Point Camp, Bonny Bay Camp & RV Park, Huber's Lone Pine Lodge, Rugby Lake Lodge and Campground, Sunset Country Adventures, Anishinabi Lodge, Cobb Bay Lodge
Red Lake/Ear Falls
Amik Outposts, Howey Bay Resort, KaBeeLo Lodge, Pakwash Lake Camp
5. houseboating  
Never leave the water! Everything you need, on your very own floating lodge. It's the perfect solution for larger groups, and you can wake up to a new view every day. Convenience in the highest sense of the word, a houseboat enables you to truly unplug and connect with lake time. 
Ontario Wilderness Houseboat Rental, Sioux Lookout Floating Lodges, Floating Lodges of Sioux Narrows, Lac Seul Floating Lodge, Houseboat Adventures Inc, Lac Seul's Whitewing Resort and Floating Lodges 
6. Family Adventures 
Are you looking to inspire the next generation of anglers? The best way to do that is to show them the time of their lives at one of over 200 family-friendly lodges in Sunset Country. 
Not every kid can last on the boat all hours of the day, so the best way for them to love angling is to do it on their own terms.
Not every adult is as stoked about fishing either. When I was researching places to take my mom fishing with me, I made sure I booked a place that had additional activities such as kayaking, while fishing was still the main attraction! Here are some resorts that have other activities for both kids and adults to explore!
Tomahawk Resort, Helliar's Family Fishing Resort, Moosehorn Lodge, Rainbow Point Lodge, Golden Eagle Resort, Pipestone Lodge, Cedar Point Lodge, North Albany Lodge, McIntosh Lodge, Timber Wolf Lodge, Young Lake Lodge, Temple Bay Lodge, Press Lake Camp 
7. Canoe and Fishing Expeditions
Perhaps you'd rather paddle your own canoe, and experience the wilderness in more of a solace-seeking manner while you fish.
There are plenty of canoe outfitters here in Sunset Country. You can start your adventure from town centres, be flown, or take a train into a wilderness park of your choosing. Below are all of our members that offer such experiences! 
Branch's Seine River Lodge, Clearwater West Lodge, Camp Quetico Inc., Indiaonta Resort, Canoe Canada Outfitters, Voyageur Wilderness Programme Ltd.
Big Hook Wilderness, Gold Seekers Canoe Outfitting & Wilderness Experience, Thunderhook Fly-Ins, Mattice Lake Outfitters, Wabakimi Fishing and Canoeing Outfitters, Timber Point Camp, Nestor Falls Fly-In Outposts, Campbell's Cabins
8. Ice Fishing
Have you visited Sunset Country in the summer? But are you also a hard water angling nut? Guess what, the fish are still here in the winter! And we'd be more than happy to have you back punching some holes in the ice. 
Have you never been to Sunset Country, but you adore ice fishing? We have some pretty spectacular hard water fishing opportunities in Northwestern Ontario, and we also have top-notch lodges and guides that'd be happy to help put you on your new PB. 
Crawford's Camp, Whitefish Bay Camp, Muskie Bay Resort, Vic and Dot's Camp, North Country Lodge, Andy Myer's Lodge, Temple Bay Lodge, Clark and Crombie Camp
9. Tournament Fishing 
Want to try your hand at tournament fishing, or expand your reach in the circuit? Consider these walleye, bass, and muskie tournaments when planning your tournament season! For a complete list, head to our Tournament Roundup Page.
KBI Kenora Bass International, Wiley Point's Muskie Bowl 2019, Kenora Walleye Open, Emo Walleye Classic, Dryden Walleye Masters, Shoal Lake Bass Classic, Lac Seul Walleye Cup, Atikokan Bass Classic, 
10. LUxurious lodgings
Who said fishing has to be done roughing it? So you enjoy the finer things in life—good! Do we have some choice lodges for you? Below you'll find luxurious lodges that don't just offer amazing fishing––but food, services, and dreamy accommodations, from hot tubs attached to your cabins to happy hour appetizers after a day of fishing backcountry lakes. It's not entirely out of the ordinary for folks to enjoy their honeymoons here too! 
Here are just some of Sunset Country's lodges you can be pampered at. 
Anderson's Lodge, Guardian Eagle, Hawk Lake Lodge, Totem Resort, Stanley's Resort, Delaney Lake Lodge
Find Out More: 
Did this list give you the inspiration you needed to head to fishing paradise, but you need more information first? Follow this link to our website's Accommodation Finder and browse over 200 fishing lodges waiting to give you the experience of a lifetime!
Ready to see just how much more Sunset Country has to offer you, your significant other, your group of friends, or your family? Feel free to give us a shout at the Sunset Country office at 1-800-665-7567 with any questions you may have! 
This is going to be your year on the water, and we'll help you get there!