The Value of Wilderness Landscapes
Can you place a value on the wilderness? The author explores this question and discovers something worth preserving for future generations—no matter the cost.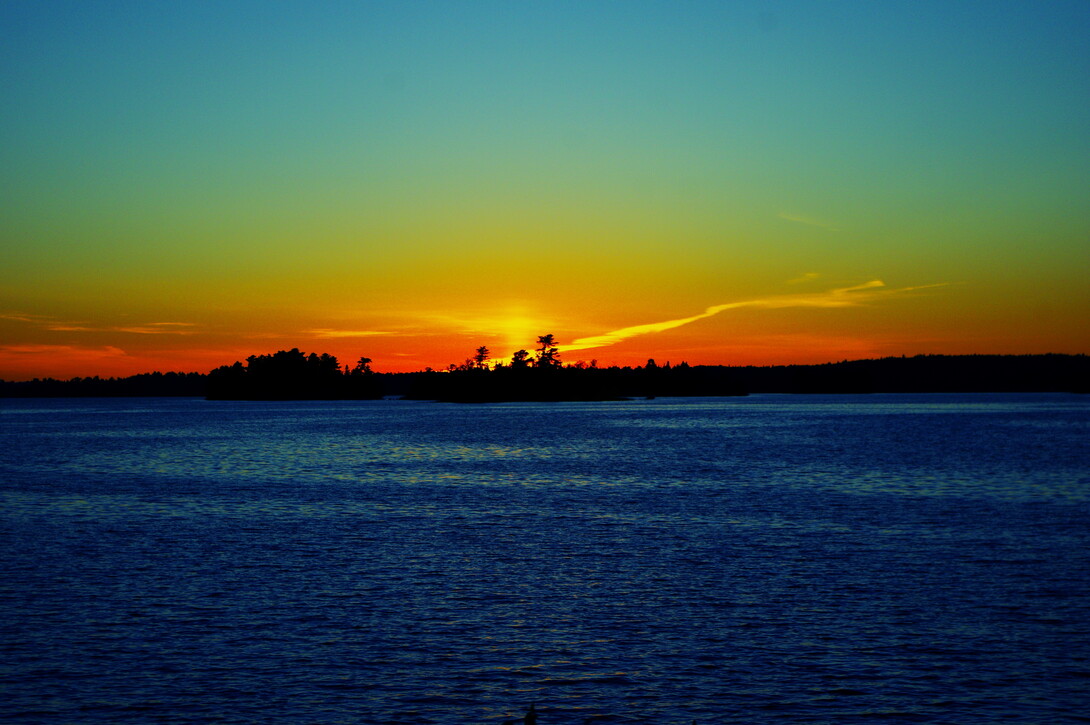 The Value of Good Advice
I have to thank my father for dispensing some good advice to me shortly before he passed away. He told me to always remember that there is a difference in the cost of something versus its value. What he meant was that "success" to most people often focuses on what they have in terms of a monetary measure—how much you make, the possessions you have and so on. His point was that looking at things in that way leads to a very limited understanding of life and it's meaning.
He pointed to many instances in his life of moments that had great value, yet cost almost nothing other than time. He gave me an example of a long-forgotten (by me) fishing trip to Fairford Rapids in Manitoba north of the City of Winnipeg where I grew up. To him, seeing my joy catching endless catfish and carp that Sunday afternoon in 1970 was an indelible memory—42 years after the trip happened—and was one of the happiest moments in his life.
I'll never forget that story—he passed away four days later—and I took his words to heart as I moved forward in my journey in life. Something as innocuous as a Sunday afternoon father-son fishing trip was one of his cherished memories. Why? Because it had infinite value to him—in his mind and in his heart—and from his perspective, that's what life was really about.
The Value of Wilderness
I'll get back to the connection between my father's advice and the subject of this article later, but first, let's talk about the wilderness—what it is, what it means and its "value" to us.
As someone who has experienced the wilderness virtually all of my life, I can attest to its value on a personal level, but it's still a good idea to discuss the subject in a general sense. Consider for a moment that the current population on the planet is 7.7 billion people. By 2042, that number is expected to be 9 billion. That's a lot of people, so the pressure on undeveloped and wilderness areas will only get worse.
It's important then, to think about wilderness and its value to us, since once it's gone, we can't really get it back—at least not in most cases. But how do you put a price tag on something as innocuous as wilderness? My suggestion is first to look at what one can do in the wild, then come back later to a discussion of its value. My focus, of course, will be on the Canadian Shield and Boreal forest landscapes where I live—and where I want you to come to visit.
Wilderness Lets you #PaddleON
To me, paddling is the best way to explore the Boreal forest and the thousands of lakes in Sunset Country. With over 70,000 lakes to explore, you can put your canoe or kayak into virtually any location. The solitude of the backcountry will restore your soul and open your eyes to things you won't see anywhere else. A lynx swimming across a bay, a cow moose and her calf browsing along the shoreline. These are things you don't normally get to see. 
Wilderness Lakes Yield BIG Fish
From a fishing perspective, Sunset Country in Ontario has earned its reputation as Canada's premier fishing destination. Our lakes have more species than lakes in most other regions in Canada, and fish grow to the "super-size" variety up here. Catch 50+ inch muskie, 45+ inch northern pike, walleye over 30 inches, lake trout approaching 45 inches and weighing over 35 pounds and bass exceeding 20 inches and 6 pounds. You'll find all of these species in the same general area, and there are no traffic jams on our wilderness lakes either. In Sunset Country, you can even "own" a Canadian lake for a week up here when you stay at a wilderness outpost cabin.
Wilderness is A Place to Escape
Are you stuck in a traffic jam every day where you live? Tired of living in a concrete jungle? Wilderness allows you to escape the madness that many big cities bring on, and to relax and rejuvenate your mind and body. Watching a sunset is extremely relaxing, and can you really put a price on peace of mind? For couples wanting a romantic getaway with a different spin, taking a wilderness trip together is just what the doctor ordered. 
Wilderness is a Classroom
There's been lots of discussion about kids who live in cities and their disconnection to nature. Some researchers have gone as far as saying this disconnect leads to behavioral problems. Not only is the wilderness a source of awe for children, but it also presents a great opportunity for kids to learn about the natural world and the relationships between living things. If you kindle a child's interest in nature, they will take that with them throughout their lives, so is definitely something for parents to think about. 
So there you have it—some tangible reasons why wilderness has value. It's a classroom, a place for recreation, for catching big fish, a personal escape, and most importantly, a place to create some great memories with the people you're close to.
But what about its intangible value? That's a more complex question, isn't it? To me, this is where the heart of the matter lies. Much has been written about why the wilderness is worth preserving, and a common theme we see in these writings is the concept that the wilderness has value not because of humans but in spite of them. This quote really sums it up for me:
In preserving Wilderness we are essentially preserving an endangered experience, and an endangered idea—the idea that self-willed landscape has value and should exist. Wilderness offers the opportunity to experience a relationship between humans and nature that is increasingly rare in our modern world, a relationship in which humans do not dominate, manipulate, or control nature but instead immerse ourselves as a member in the larger community of life.
- Tina Marie Ekker
I think what this really means is the intangible value of wilderness lies in the fact it has not been influenced by humanity; it is there because of symbiotic relationships that exist in the natural world. Once the wilderness is gone, so are these natural relationships between living things—including those involving humans. Without wilderness, we cannot measure our many technological accomplishments, or understand that we are not external to the natural world but rather, that we're a part of it. This concept may seem foreign to many, but it brings me back to my father's words. 
His advice was that things that seem minor, inconsequential and what we take for granted are often, many years later, what we value the most. Wilderness is kind of like that—it's always there, it doesn't cost much if anything, and we rarely take notice of it. For my father, that routine Sunday afternoon fishing trip with his son became one of the happier memories he had when he got old. He never realized it at the time but 40 years later, there it was, at the forefront of his memories of our times together. 
The moral of this story is that "value" is not just measured in monetary terms—and in fact, something's monetary value is one of its least important aspects in the big picture of things. It's those everyday things we see and do, even if we don't realize it at the moment, that in our later years we'll value the most. That was what my dad was trying to tell me that day.
Wilderness is a lot like that: something we all take for granted, yet we do so at our own peril. Because once it's gone, it's gone, and it's not coming back. 
Ontario's Sunset Country is the perfect place to experience the wilderness and connect with nature. Order your free Vacation Guide & Map to start planning your trip.