Fish Kenogamisis Lake in Greenstone: Home of the Geraldton Walleye Classic
You'll find great fishing in the Geraldton–Longlac area of Greenstone along the Highway 11 corridor northeast of Thunder Bay.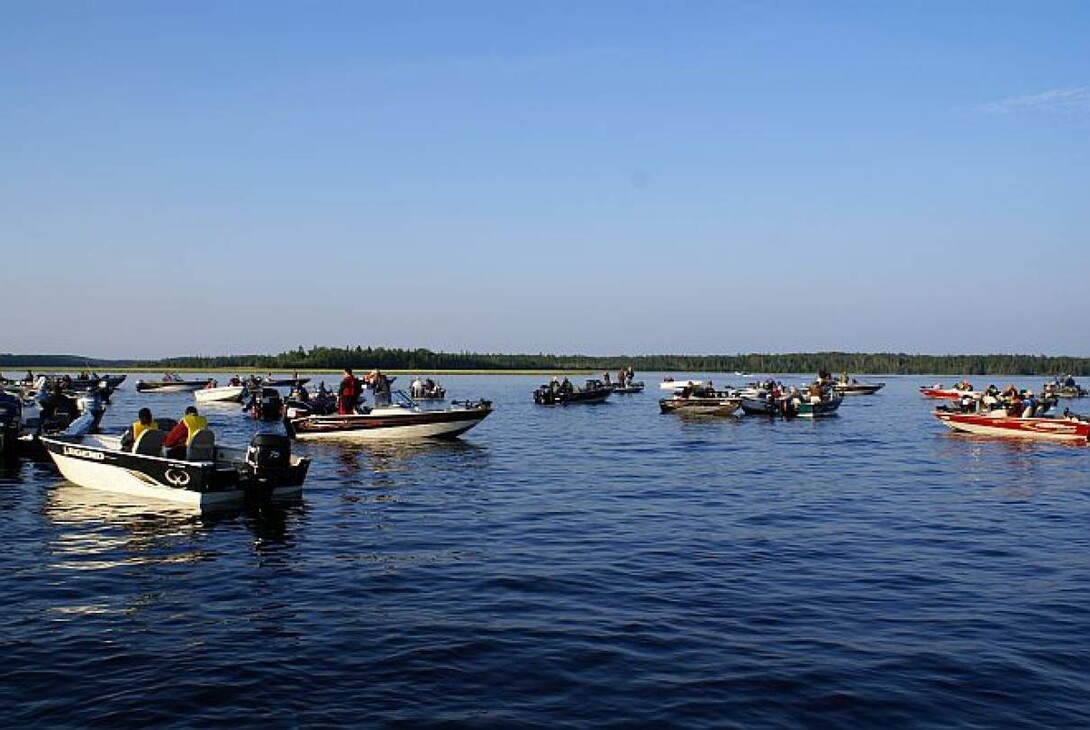 The annual Geraldton Walleye Classic (GWC) is a popular event largely because there are so many different angling options. Deep water specialists can fish many humps and reefs with bottom bouncers and live bait rigs; trollers can pull spinners on long mid-depth bars; and the casters can pitch shallow weeds. There are fish throughout the lake and it creates an interesting dynamic that is unusual in Northwest Ontario. The tournament is also extremely well run and the prizes are pretty great. If you like to fish walleye, and are interested in tournaments, the 115-team GWC is a great one.
Extra time on the water
For an angler, it's always and interesting experience to visit a lake for an extended period of time. You get to see how weather changes things and learn what a hot, sunny day does to the fish as opposed to a windy cool one. Extra time on the water also helps you locate reefs, weedbeds, river inlets, points and all the other stuff fish like to hang out on.

That, in a nutshell, is why most anglers spend a few days leading up to a tournament doing a pre-fish. It's like doing homework before an exam. When you have a lake as large and complex as Kenogamisis Lake, at Geraldton, Ontario, the more time on the water the better.
Kenogamisis, an interesting lake to explore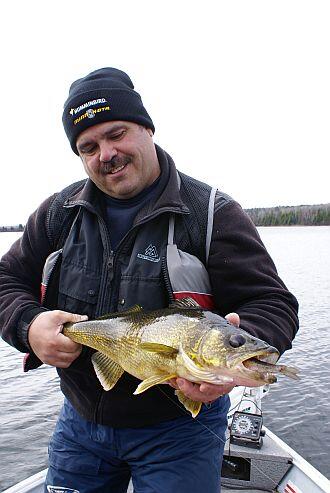 With shallow water zones there are lots of places for fish to hide. Kenogamisis also has no shortage of structure. In fact, it has more bumps and lumps than a rhinoceros. It's the type of place you want to take time exploring
 
People who fish the lake regularly often mention the effect water flow has on the walleye in this big system. If you locate areas with obvious current, they almost always held fish. No wonder so many anglers head for the bridges of this reservoir when the water is moving fast.
Fishing opportunities abound in Greenstone
If you travel to the Geraldton area to fish the tournament, plan to stay a few days longer to check out some of the other fishing opportunities in the area. There are a variety of lakes and rivers in the Geraldton/Longlac area that offer world class angling opportunities for northern pike, brook trout, lake trout, perch and smallmouth bass. Many great lakes are drive-to destinations, but there are fly-in opportunities as well. The GWC is generally held during the third week of June and that is prime fishing time for nearly all species of fish.
Places to stay & more
There are a variety of hotel, lodges and outfitters in the Geraldton Longlac area that can provide accommodations for the visiting angler or explorer.  There are also some local sporting goods stores that can provide the tackle and bait you'll need to fish in the area.
Good luck and enjoy your trip in the Geraldton /Longlac area.