Canoeing the the Slate Islands near Terrace Bay
This Lake Superior paddling trip is one for the bucket list.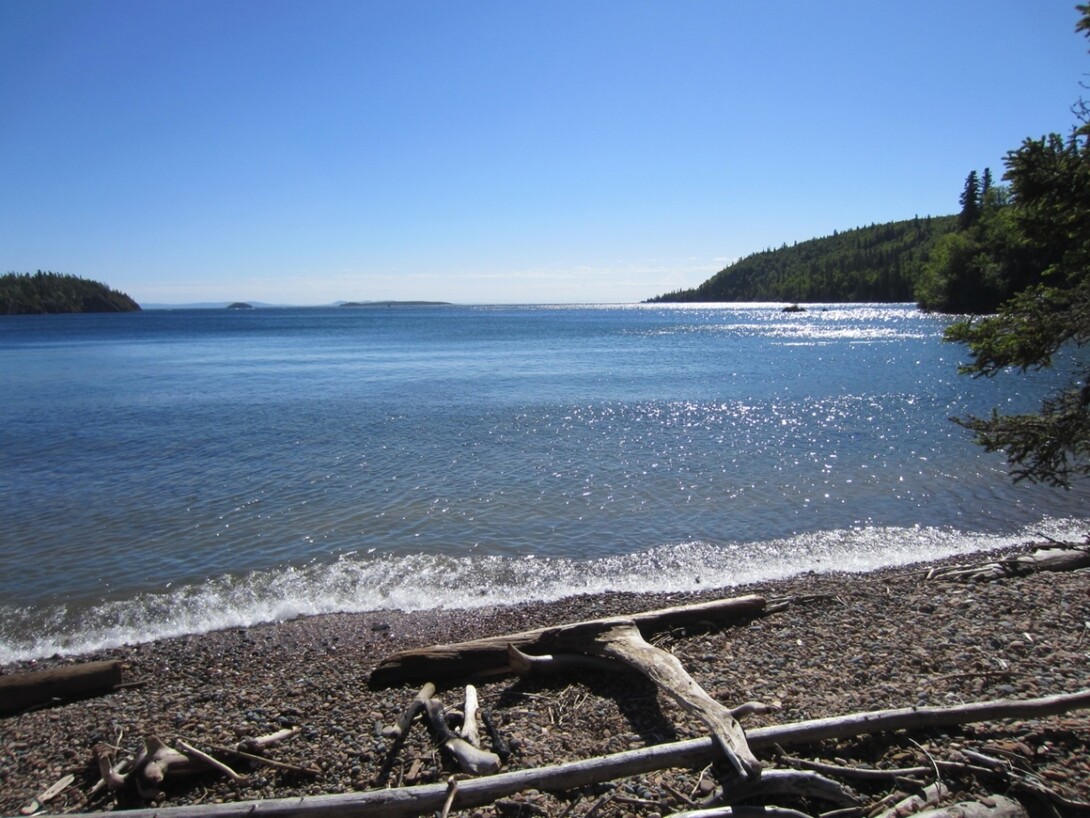 487 feet… 535 feet… 603 feet. The depth finder on the boat is a slightly daunting reminder that Lake Superior is a very deep, very big lake, and we'll be camping on one of its islands for three nights. We are en route to the Slate Islands, about 12 km offshore of the small, lakeside community of Terrace Bay. This trip has been on our bucket list for a few years, and now that our five-year-old daughter is a seasoned camper and canoe tripper, we decided to check out this wild and unique part of the northwest that's home to rare plants, random mining and logging artifacts, and yep, a whole bunch of woodland caribou.

Crossing the 12 km between the mainland and the cluster of islands in an open canoe would be, well, stupid (Lake Superior is famously unpredictable), so we booked a ride with Blue Bird Charters. The captain and owner, Côme Castonguay, is everything you could want in a captain: friendly, capable, and punctual. We soon have our canoe and gear loaded onto his cruiser, which can carry up to six people and their gear, including six kayaks or three canoes.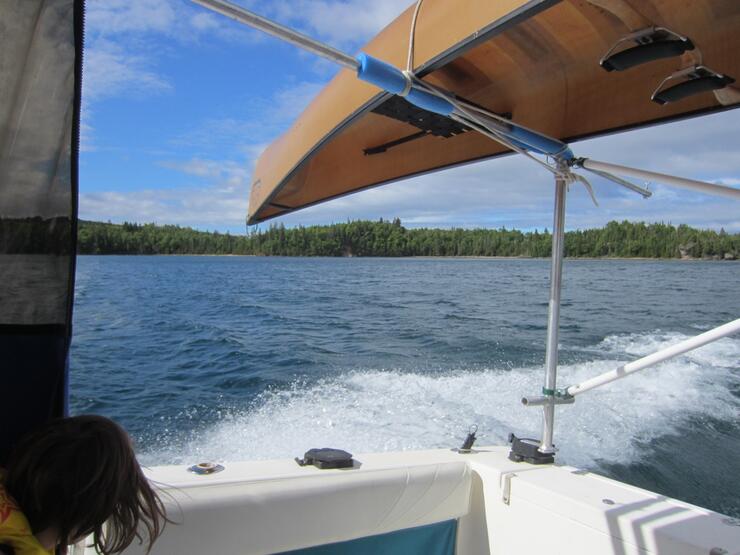 Since this is a canoe trip that doesn't require portages, we've brought more stuff than usual, including luxuries like folding chairs, full-size pillows and a full-size cooler. We've also packed plenty of warm clothes — even at the end of July, the daily highs on the Slates are around 15°C, tempered by cool lake breezes, and being windbound or stormbound for a few extra days is a very real possibility, so there are some extra dry goods in the food pack.
After an uneventful crossing, we say goodbye to Côme and decide which campsite will be ours for the next three nights. The Slates are a non-operating, natural environment provincial park, so sites are first come, first served, and there are no visitor facilities. We're in a protected cove at the northeast end of Patterson Island, one of the two large islands in the group. A large site that's a bit of a steep climb up from the rickety landing dock is our pick, and we soon settle in. After saying hello to our neighbours, a kayaking couple from Sault Ste. Marie, we go exploring.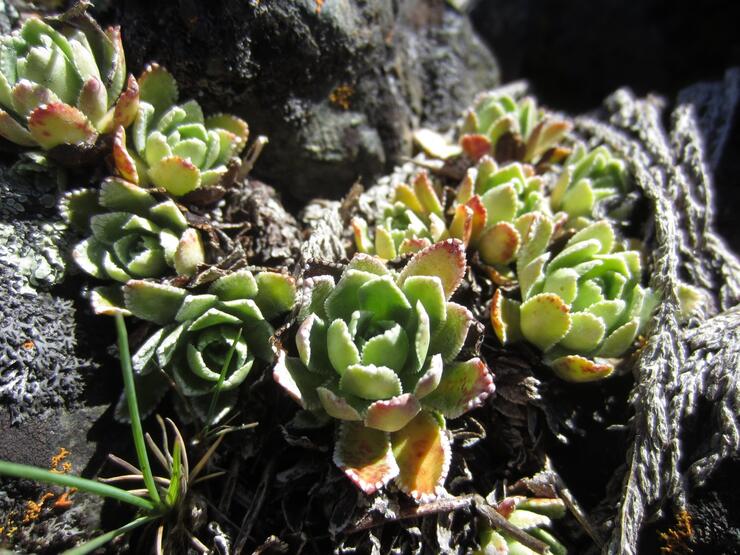 As we paddle, I think that it's hard to believe we're on Superior because we're surrounded by land on all sides. And then I change my mind — the Slates are a microcosm of Superior. You've got iconic ancient rock, spruce trees, and gorgeously clear turquoise water; the historical remnants of mining and logging operations scattered here and there, and the wind and waves as your soundtrack, all in one contained area. It's unbelievably cool.
Over the next two days we see as much as we can. The Slates are known for their woodland caribou population — they're listed as a threatened species in Ontario and therefore not easily seen elsewhere, but are usually not hard to find on the larger islands.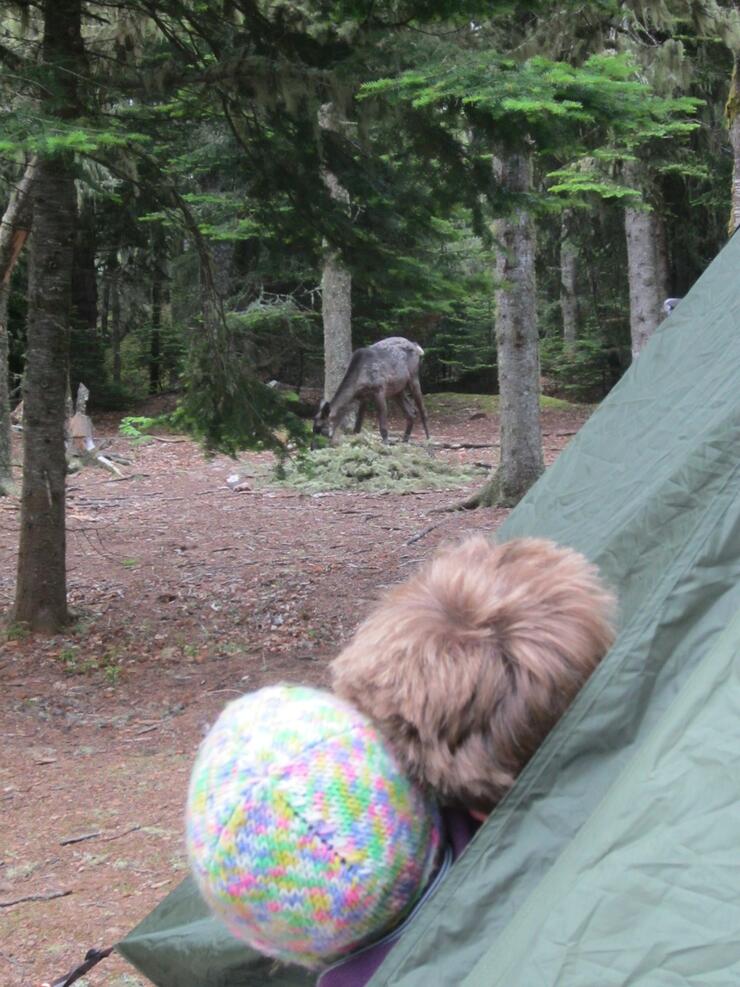 This group has persisted mainly because there are no predators on the isolated islands, although wolves make the trip across the ice from time to time. In our three days we see four cows, including one that hangs around our camp like a squirrel would on any other site, and plenty of footprints.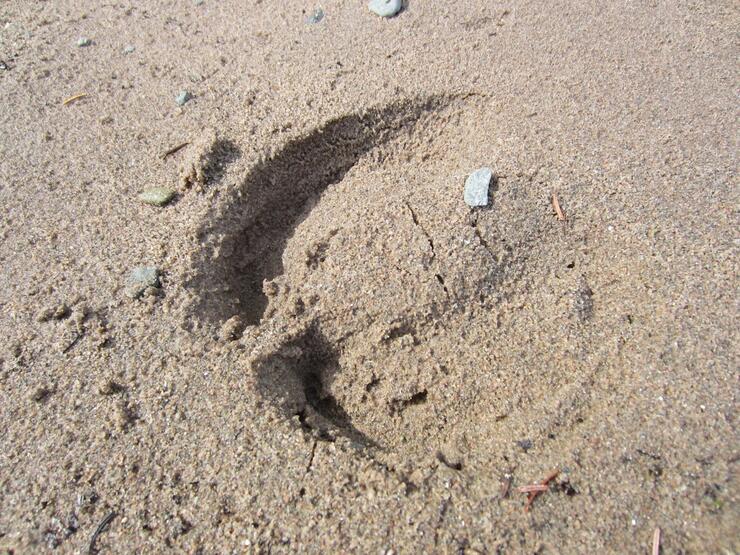 On one misty morning canoe ride, my husband catches an 8-lb lake trout. At McGreevy Harbour we explore a meadow and wooden barge that was the site of long-ago logging operations.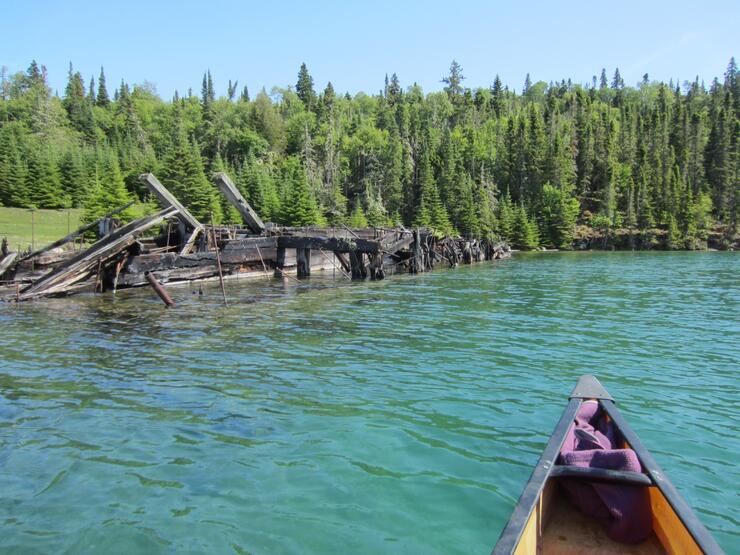 Later, we also check out a handful of derelict cabins...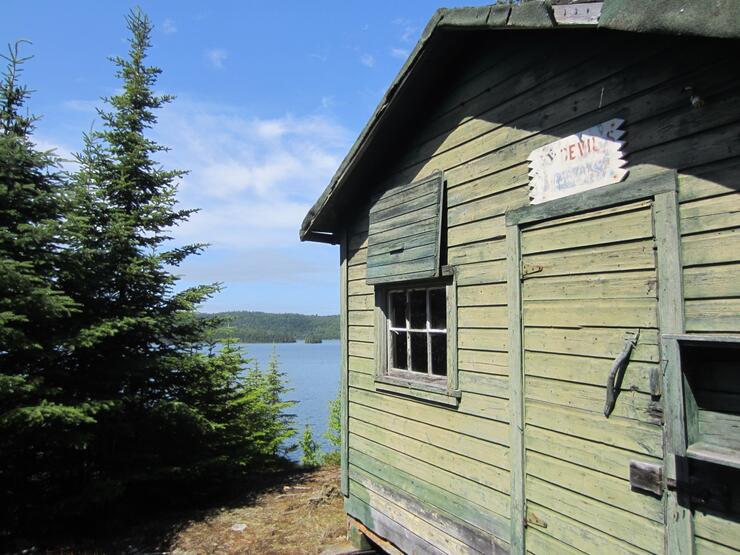 ...an abandoned copper mine...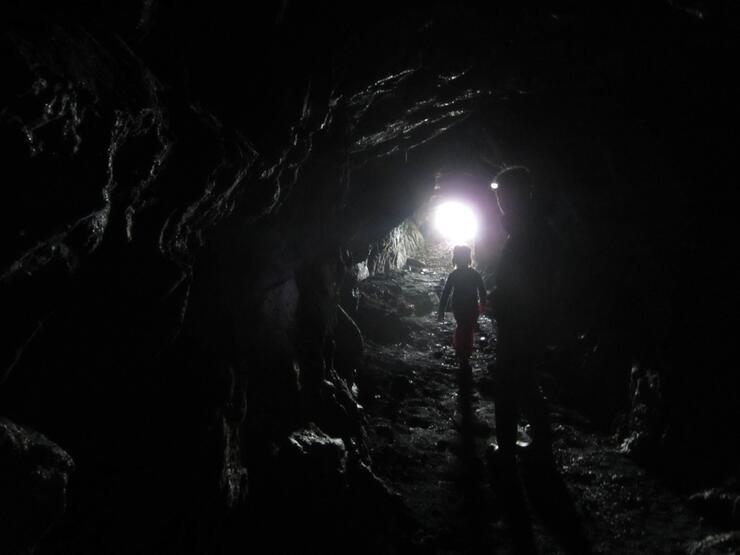 ...and a 9-metre "shatter cone" rock formation that some geologists believe show the islands were formed by a massive impact from a meteor strike hundreds of millions of years ago. (Another theory: a volcano eruption.)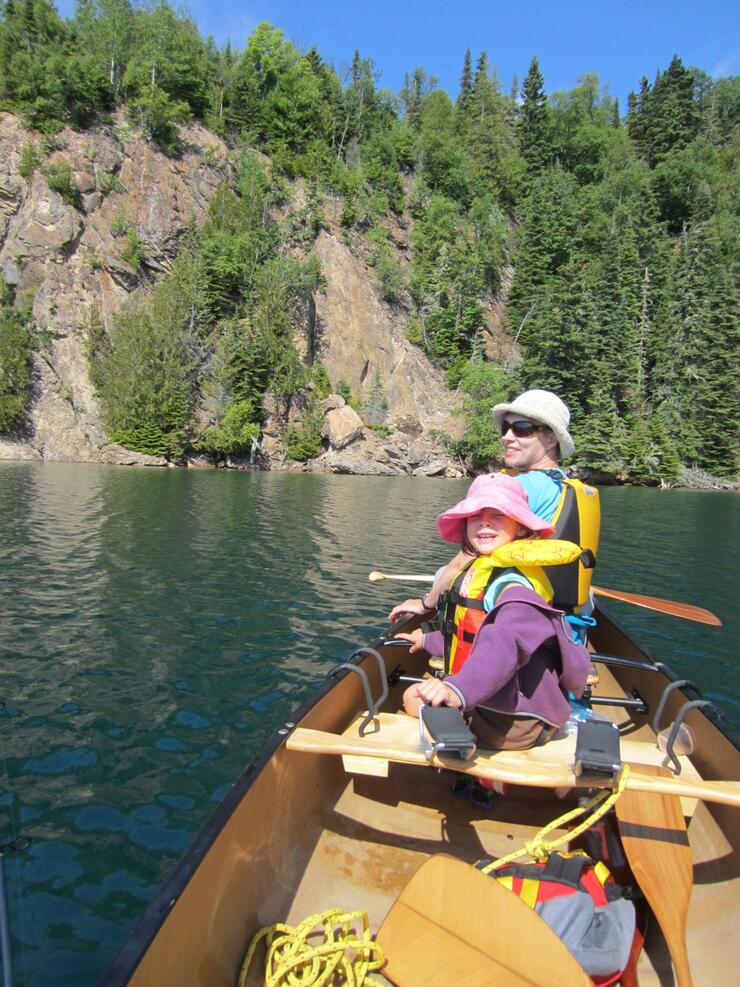 We've got our own private beach strewn with driftwood, where we skip stones and scramble over the rocks to find tiny, tenacious plants that are normally found 1,000 to the north. So, bucket list, for sure. And one that's worth a repeat visit or two.