Hikes, Bites, and Sights Atop Lake Superior - Part 2
Ontario's top of Lake Superior is renowned for its world class hiking trails, delicious culinary offerings, and awe-inspiring waterfalls. This is a day of adventure experiencing it all in Terrace Bay!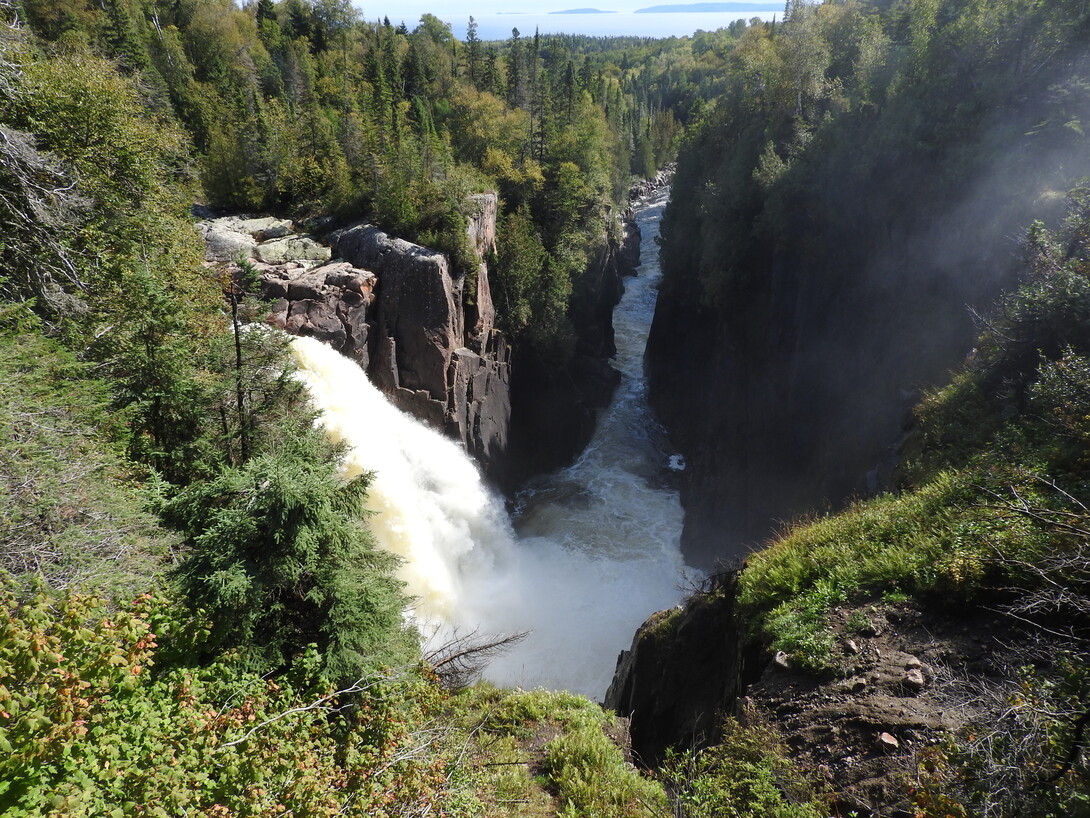 Ontario's top of Lake Superior is renowned for its world class hiking trails, delicious culinary offerings, and awe-inspiring waterfalls. On a exhilarating Saturday afternoon, my husband and I, along with a couple of friends and our dogs, set out to get a taste of outdoor adventure on our palates.
We decided to venture to the friendly town of Terrace Bay. Terrace Bay is a beautiful little town nestled in the Boreal Forest along the banks of Lake Superior in Ontario's Superior Country, encompassed by some of the most stunning landscapes on the north shore. We knew that the 100-foot Augusabon Falls & Gorge was a must-see attraction, so our itinerary for the day started there.
Aguasabon Falls & Gorge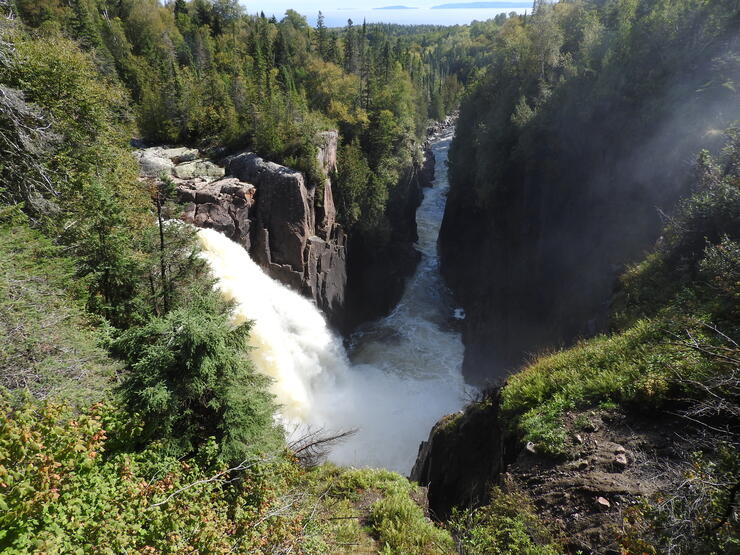 Turning down Aguasabon Road off Highway 17, we arrived at the Aguasabon Falls' auto and RV parking lot. We eagerly piled out of our vehicles and were welcomed by a boardwalk with a brilliant blue railing. We took a short stroll to our destination, astonished by the boardwalk and scenery along the way. However, nothing could prepare us for the astonishment of the roaring falls once we got there. Turning a corner to the platform overlooking the falls, we could instantly feel the cool mist as we got closer to the thunderous cascading waterfall into the Gorge. We could have stayed there all day just to marvel at this impressive waterfall, but we knew that there was more adventure awaiting us that day.
Experience North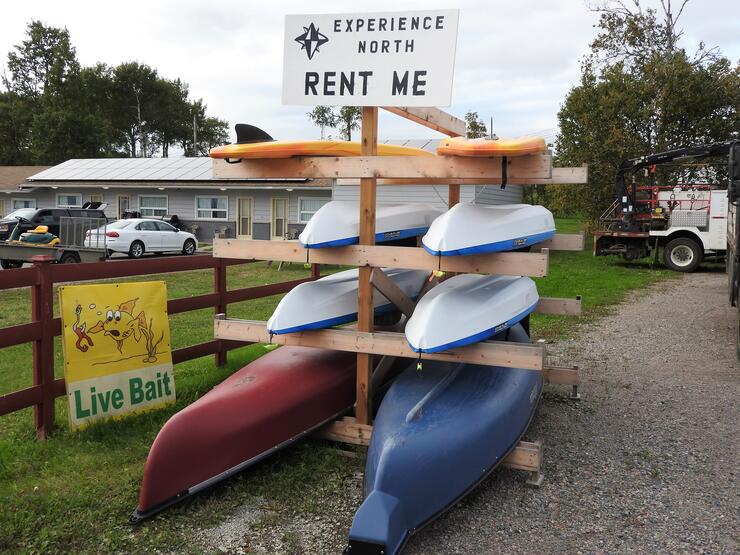 We headed into Terrace Bay to Experience North. Pulling into the parking lot, we noticed a rack of kayaks, canoes, and paddle boards with a rent me sign above them. Eyeing up the canoes we headed inside and were warmly greeted by owner, Kendall Semple.  We spoke to Kendall about renting a couple of canoes and she generously offered to bring them out for us as we didn't have racks on our vehicles. As we were all mostly beginners, Kendall helped us decide the best location to paddle in the area and offered lots of tips and information to aide us. We decided that launching from Terrace Bay Beach would be best for the water conditions that day.
*Writers note - Experience North has since closed up shop. Visitors to the area can find kayak and canoe rentals at Superior Outfitters.
Terrace Bay Beach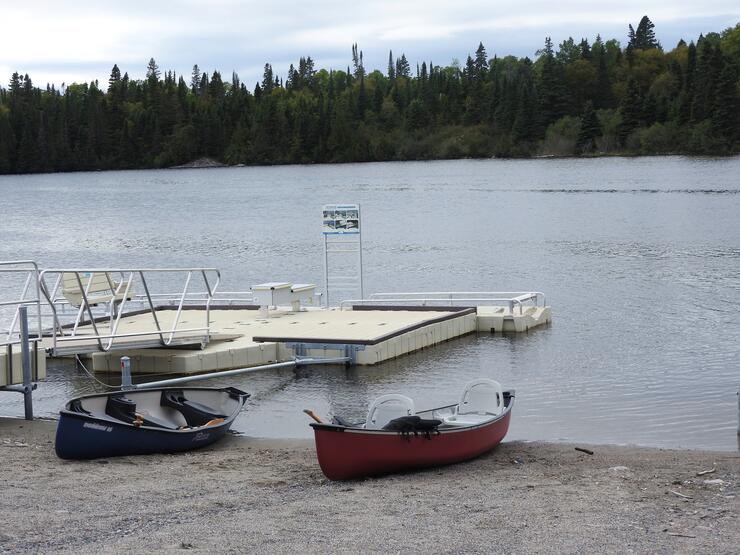 The beach is on the shore of Lake Superior with the mouth of the Aguasabon River flowing into it. Once we arrived, we unloaded the canoes and launched in the channel of the River, first navigating to the right towards the very bottom of the falls we'd just visited to take a closer look. Quickly learning the team work involved in paddling and adjusting accordingly, we made it there surprisingly swiftly.
We then decided to head down the channel, and pulled in to dock across the river just before it meets into Lake Superior. We found a couple of comfy logs to sit on and marveled at the largest Great Lake, proudly reminiscing about our short yet productive paddle to that point. After a while we turned back and paddled around the river before heading back to the beach.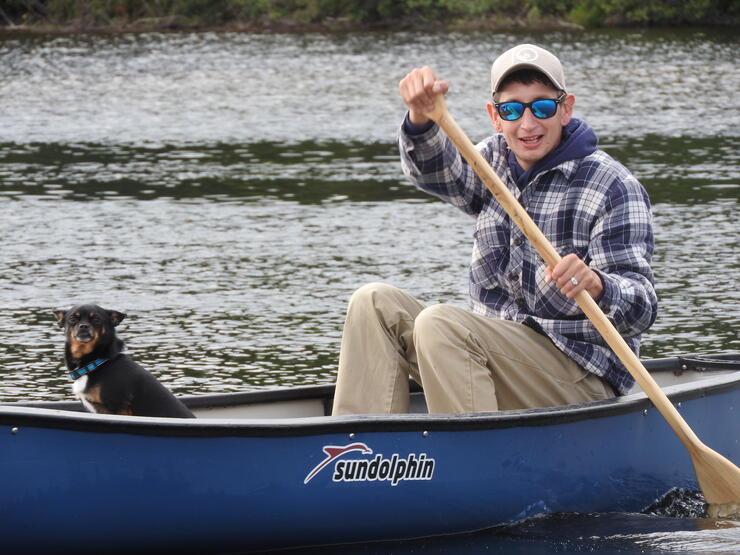 It was an unforgettable and fun experience, one that I know we will all be back to do again but all that paddling sure worked up an appetite!
Drifters Restaurant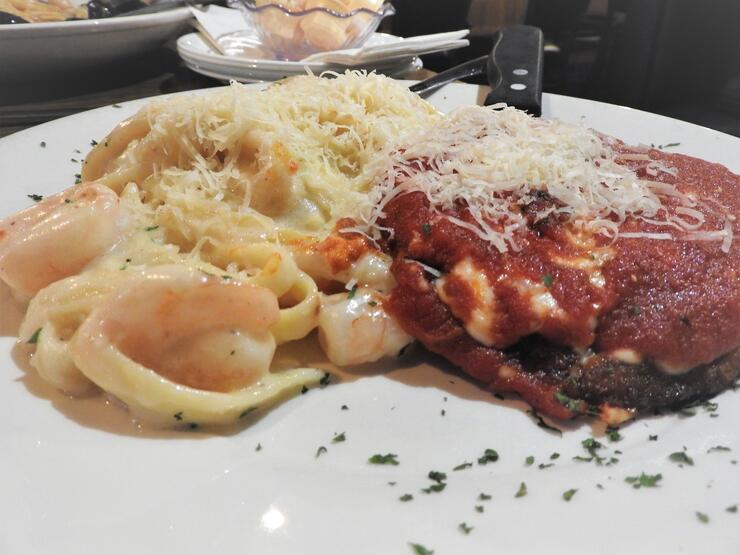 Having been to Drifters before, I knew that we absolutely had to stop there for dinner before heading back home. They have a wide selection of Italian and Canadian cuisine, and I knew everyone else would appreciate their delicious fare. Drifters sits adjacent to the Terrace Bay Lighthouse, a 50-foot replica of the lighthouse on the Slate Island Provincial Park. Climbing the winding stairs to the top, there is a loonie-operated telescope to look out over the town towards Lake Superior.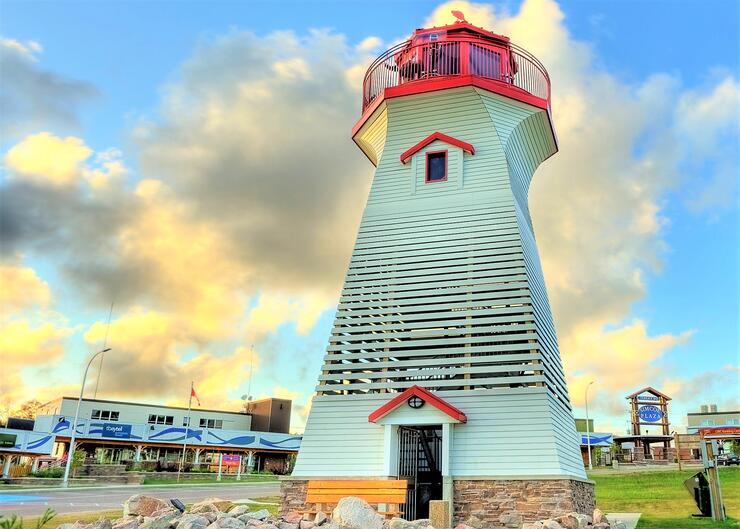 The restaurant is tastefully decorated with a great atmosphere. We opted for a booth and sat down. We were quickly greeted by a friendly waitress who took our drink order and gave us menus. Everything sounded so amazing! I decided on chicken parmesan with fettuccini and shrimp alfredo, and was definitely not disappointed. Everyone else was equally impressed with their orders, insisting "You have to try this!" It was all so amazing and we were thoroughly satisfied.
By the time we were done our meals, the sun was beginning to set. We settled back into our vehicles for what, in my opinion, is the most scenic drives in Ontario on the shores of Lake Superior. The sky was filled with brilliant hues of pinks, oranges, and yellows, casting an amber glow on the trees. We decided to pull into a rest stop area just past Kama overlooking the lake to watch as the sun disappeared beyond the horizon.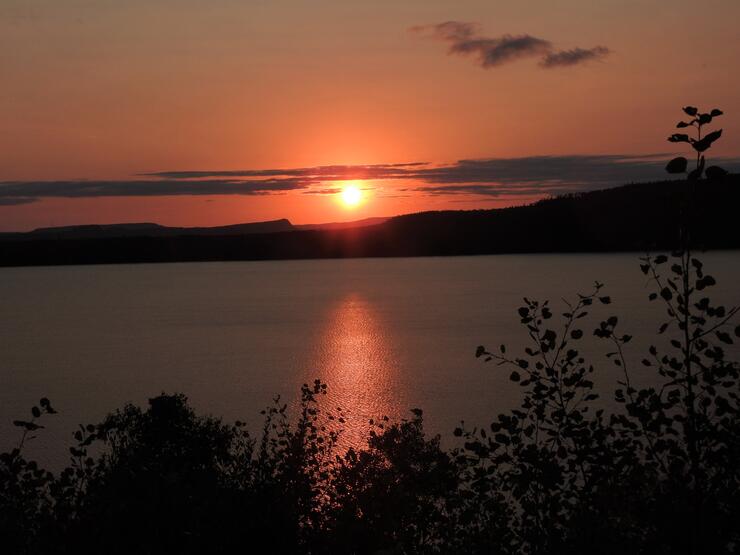 It was a spectacular conclusion to an eventful day of hikes, bites, and sights atop Lake Superior!