What a catch!
Pro Tips for Fishing in Superior Country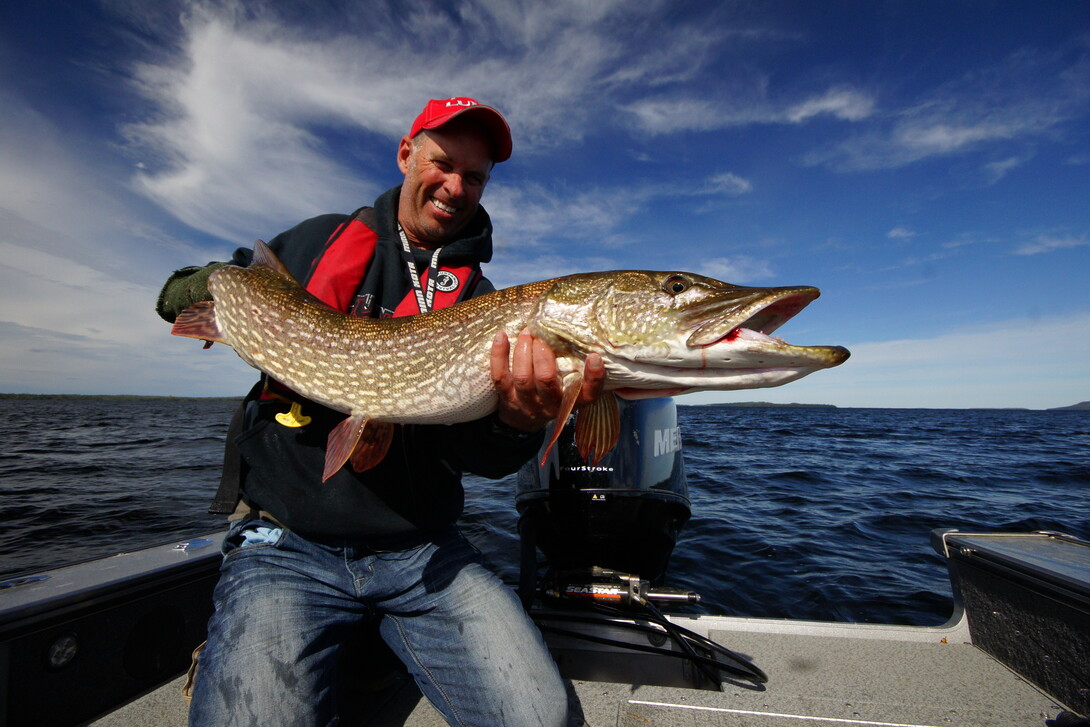 It's no fluke that Superior Country is famous for its phenomenal fishing. There simply are very few places in the world that offer so many species, in such a diverse habitat. Add in the real possibility of catching a trophy-sized specimen, and you have the perfect storm of great angling.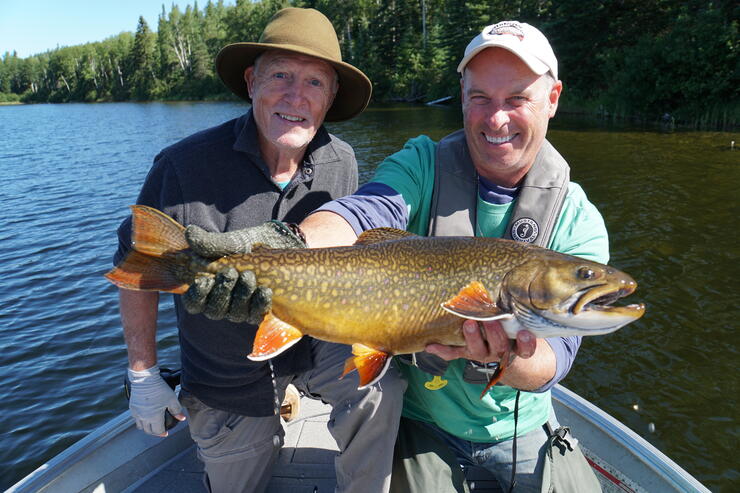 Knowledge is power, and knowing some basic tips and techniques for the species you want to target will go a long way to ensuring success. Here are some of the species most frequently targeted in the North, and a few tricks on how to connect with them.

Quite common in many of the inland lakes in Superior Country and an extremely popular species to fish for, walleye are found in both lakes and rivers, and frequent a wide variety of depths and habitats. In lakes, rock reefs, windblown shorelines, river mouths, and weed beds often hold walleye. A jig and minnow presentation is the go-to, although a scented rubber twister body or shad can be just as good. Crankbaits such as the Rapala Husky Jerk or X rap cast to shallows and fished with a jerk/pause retrieve can be very effective in weeds. Trolling with a Little Joe spinner rig, night crawler, and 2-ounce bottom bouncer are a great way to locate fish.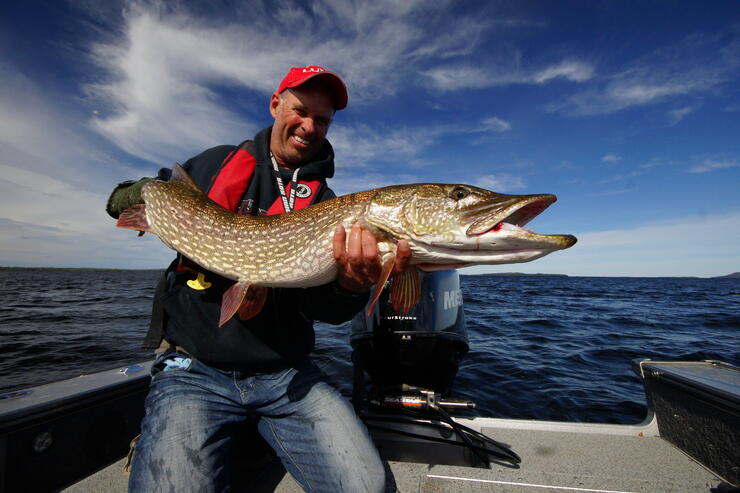 There may be no better trophy pike destination on earth than Superior Country. Both Lake Nipigon and the waters of Lake Superior have giant pike that can reach 4 feet and more. Many inland lakes also have giants. 
The pike is a fish that can live in a wide variety of habitats and will eat any number of presentations. In the springtime, from ice out to mid June, they can be found in shallow bays and near river mouths. Pike are ambush feeders and like to lay in wait for prey. Safety pin spinners, and weedless spoons are a must have in shallows weeds. Large, un-weighted plastic swim baits do the job as well. In the summer, pike move into deeper water and large weed beds. Here a larger, weighted spinner like the Mepps Muskie Killer is a great choice.  The 3/8-ounce Eppinger Daredevle red and white spoon is a long time classic. Always use a straight retrieve with pike, as they tend to miss bait that are erratic. A steel leader is a must due to the pike's sharp teeth.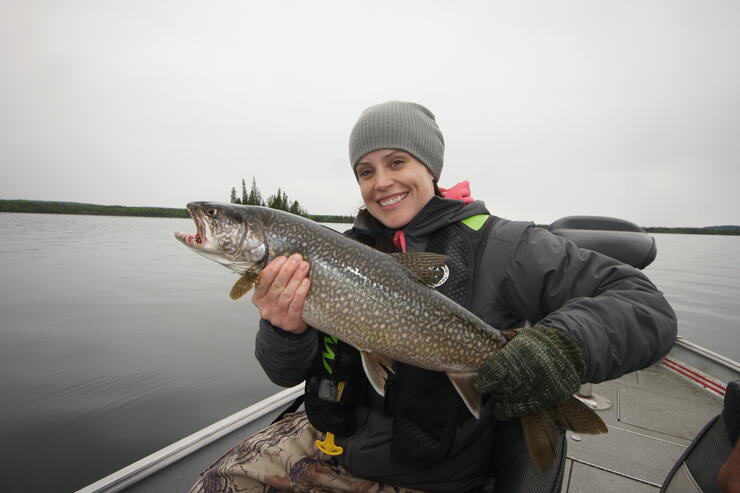 The lake trout is generally a fish that lives in deep, cold water. However, in the spring, when the water temperatures are colder, lake trout can also be caught shallow. This is a good time to cast or troll spoons such as the 1/2-ounce Little Cleo or Krokodile spoon. You can also cast a 4-inch plastic minnow on a jig head. Lake trout in shallow water are aggressive and will chase lures with gusto. In the summer, lake trout will be in the deeper water of lakes.
Many anglers use a downrigger setup that allows them to clip light lines to a heavy lead ball. When a trout hits, a snap is released, and the fish is fought without weight. However, you can also with heavier weights and drag the bottom. A 2- or 3-ounce banana weight followed by a 3-foot leader and a silver Williams Wabler. There are always lake trout near the bottom, so if you tag bottom very once and a while as you troll, you are in the ballpark.
The most prized fish of the north thrives in cold, well oxygenated water. The larger brook trout are caught in the Nipigon system and Lake Superior. The Nipigon River gave up the 14.5-pound world record brookie in 1915. Yet there are hundreds of creeks and rivers in Superior Country that have smaller brook trout as well.
There are also many lakes that are stocked with brook trout by the Ministry of Natural Resources and Forestry. These stocked fish are put, catch, and take and are great to eat. Brook trout are quite willing biters generally, and like flashy lure and flies. The top lures are a #3 Mepps Aglia spinner, Little Cleo spoon and #7 countdown Rapala. Fly anglers can use wet flies like the Muddler Minnow, Zonker, and Wooly Buggar. Brookies like to sit in the pools below falls, and in the fast water rapids of rivers. In lakes, brook trout will hang out off points, near rocky reefs, and around beaver houses. Live bait like crawlers are also very effective, especially when fished under a slip float.
Fishing in Superior Country is never less than an adventure. Good luck!