Big Tires and Big Adventures
I strain against the tug of normalcy, and because of that every once in a while I need to toss off the reigns of that insidious beast and head for parts unknown to me.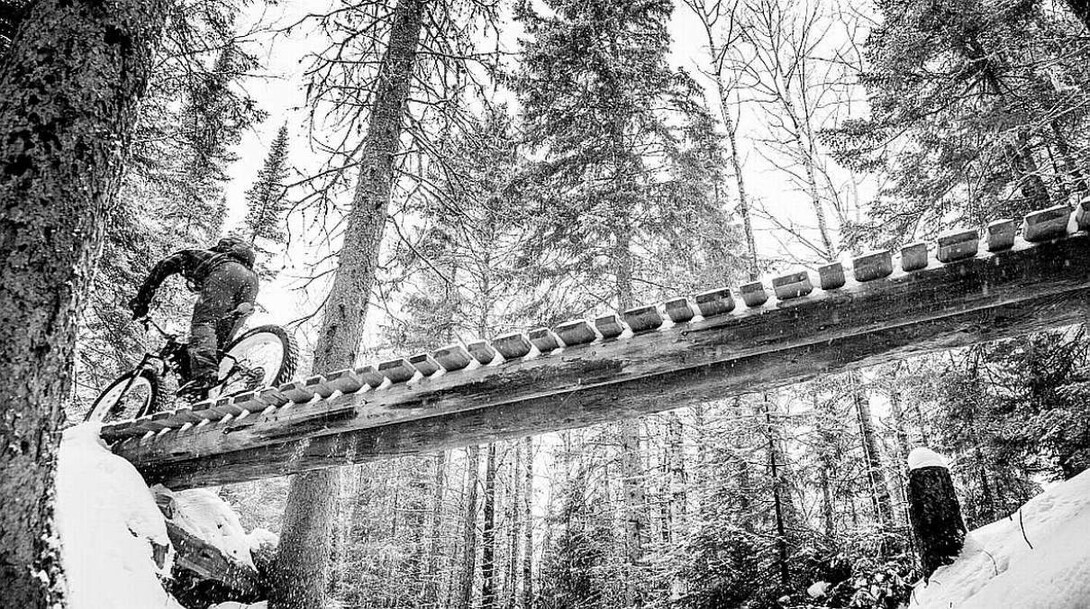 With winter dragging on I decided, with my friend Casey, to toss our Fat Bikes in the truck and head north from Duluth to Thunder Bay for some frozen inspiration.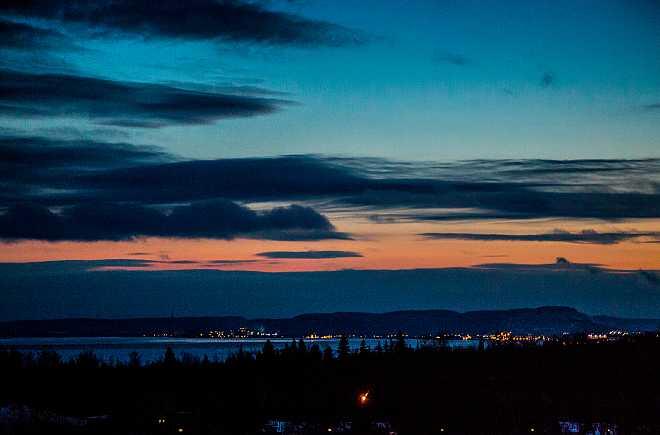 We grabbed a nice room at the Prince Arthur Hotel, a place I have haunted before. The Prince Arthur is like a favorite old sweater that you pull on to relax, comfortable, clean but just a little bit fuzzy at the elbows. I love the P.A. because its staff is super friendly, it's centrally located downtown near some good watering holes, and it's a quick drive to the Fat Bike trails in Centennial Park.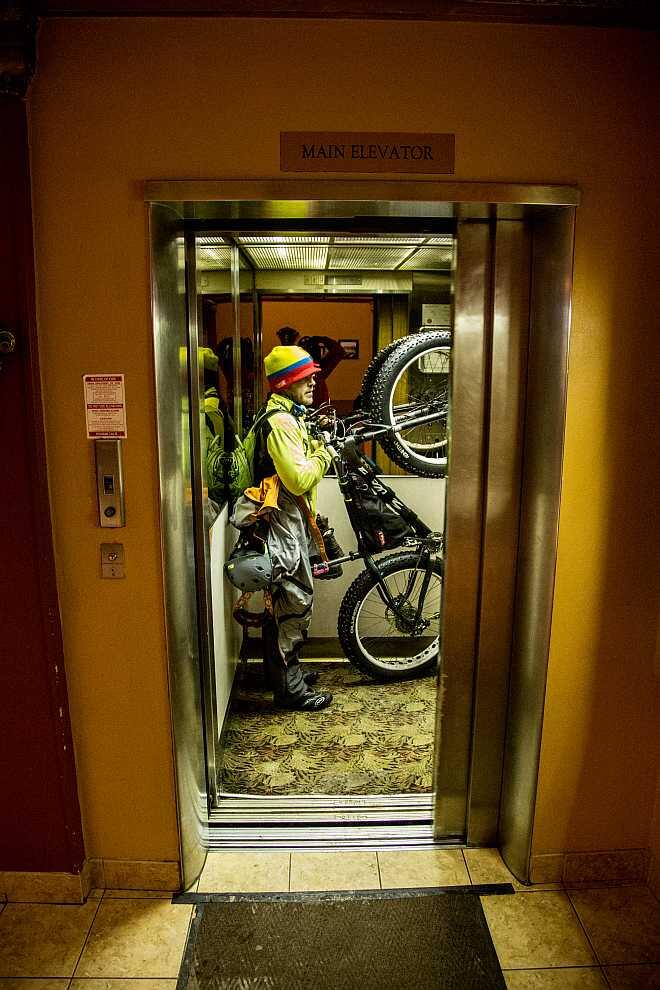 It's always a risk to travel for Fat Biking. Conditions are fickle and if they are too soft or the snow too deep, you can be shut out in a hurry. Luckily in Thunder Bay there are a myriad of great XC Ski trails as well, so we also packed skis because, what's so bad about a ripping skate at Kamview if the Fat Biking is not making the grade?
That fortunately was not an issue for Casey and me. The trails at Centennial were in epic condition. Just enough snow to make the place look like a fairy land but packed and buffed enough to truly fly at high speeds, through the Cedars and the tall pines of the forest.
We were also lucky enough to run into Blacksheep Mountain Bike Club member Mark Maranzan, who gave us a tour of both Centennial and then the more technical Shuniah Mines Single track.
The contrast was striking; if you are new to the sport, stick to Centennial; if you're a grizzled ripper, head for Shuniah, eh?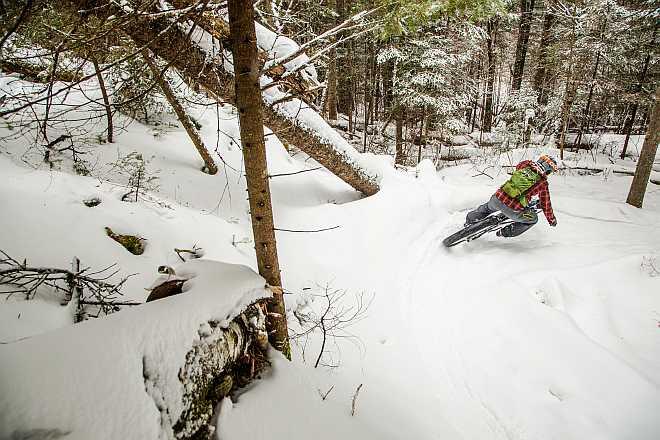 For two days and nights we bounced down sweet single track, "braaped" berms and got loose on the twisty flowing white ribbons of the Mines.
For dinner we hit the Sovereign Room, for breakfast we of course went to the famous Hoito, a Finnish Workers café.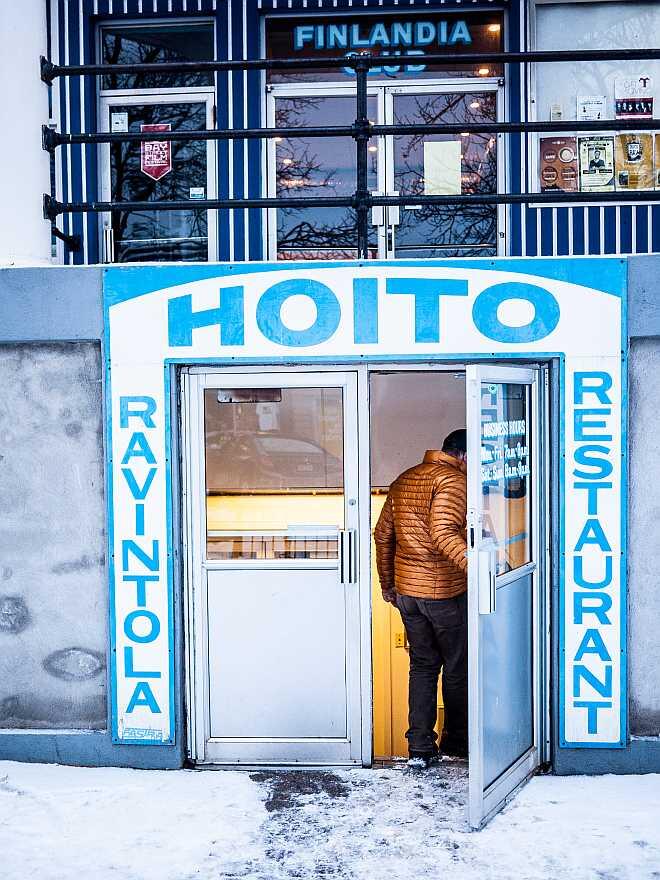 After two days of blasting single track, we wanted to step out and do some adventure by bike so we drove over to Sleeping Giant Provincial Park.
We decided on a trailhead that, 6.5 km later, took us to Tee Harbour. The hikers and snowshoe folks on the trail were excited to see our big bikes and after several conversations we realized in the summer this was a popular riding spot for folks to ramble down to Tee Harbour.
The trail, while not packed, was slow but passable, and we slowly but surely worked our way to the Lake; it was 100% worth the effort. The wild views of Lake Superior and its high shear cliffs made it feel like you were anywhere but the Midwest. It feels more like Baffin Island or Newfoundland to me. The views were truly exceptional, on par with any spot I have been lucky enough to visit in the world, and to do it by bike made it all the better. We toasted the sunset from the dock at Silver Islet.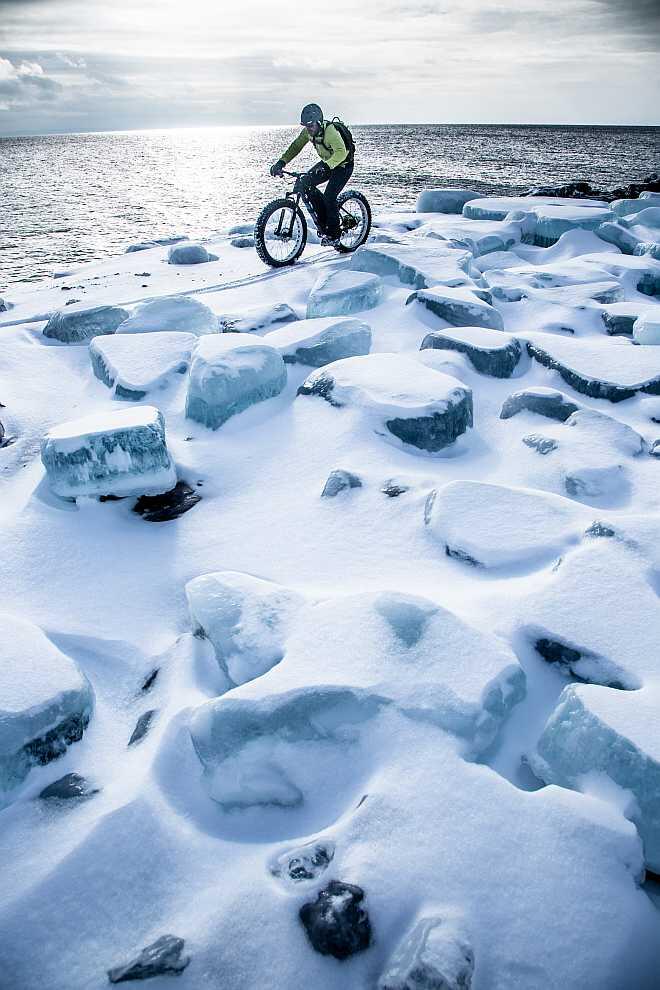 Thrashed and inspired, we staggered back to T-Bay. With bike maintenance much needed, we stopped by Petrie's Cycle and Sport for some help and then hit the Bean Fiend on Algoma Street for a tasty Mocha.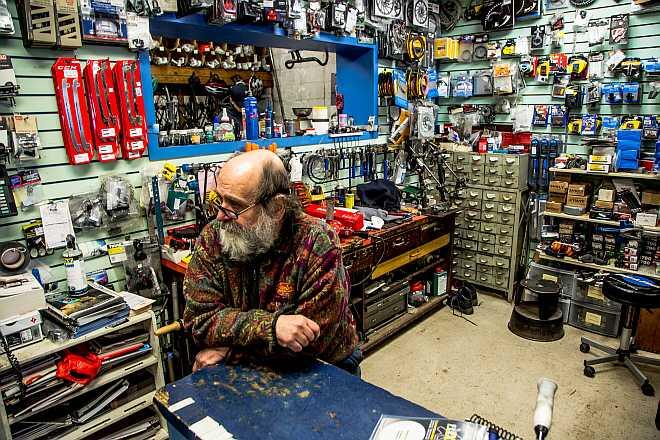 If you're looking to experience a Northwest Ontario winter by riding a fat bike, Thunder Bay is ready and waiting for you.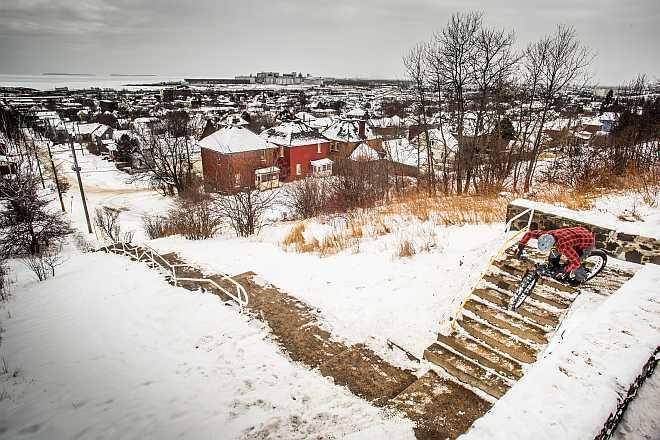 Fat Bikes are available for rent in Thunder Bay from Petrie's Cycle and Sport and Fresh Air.
To read Hansi's blog and see even more great photos from this trip click here.