There's a new urban market in the heart of downtown Thunder Bay
This new collective of local retail boutiques, makers and bakers, artists and artisans, food and craft beverage vendors, pop up shops and exciting events showcases the best of Thunder Bay!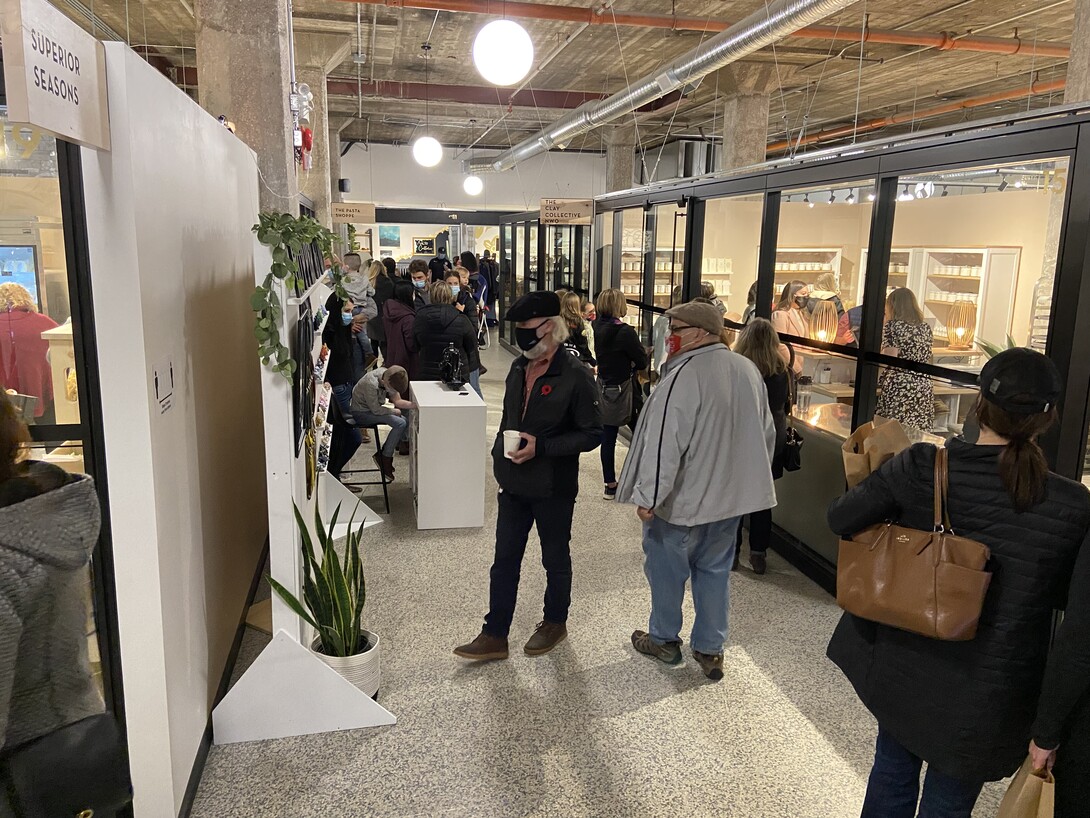 One of the most anticipated attractions in recent memory and the biggest addition to the Thunder Bay north core in a generation has opened its doors—doors that haven't been open to the public in well over 20 years.
Goods and Co. Market is a women-led, innovative community hub, business incubator and art education facility in the iconic former Eaton's department store building on the corner of Red River and Court in the downtown Waterfront District.
Reviving a classic
Repurposing and revitalizing 20,000 square feet of the space, Goods and Co Market is home to a collective of local retail boutiques, makers and bakers, artists and artisans, food and craft beverage vendors, pop up shops and exciting events – sharing some of the very best the community has to offer.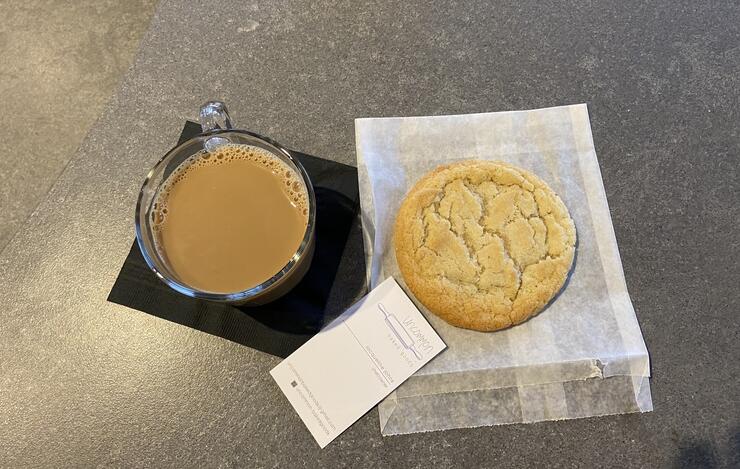 The transformation of the space is incredible, an aesthetic described by Goods and Co. founder Maelyn Hurley as "mixing modern with retro and drawing on the classic Eaton's vibe." The entire place was gutted. Decades-old drywall and plaster were torn down, replaced with custom shop units, some with glass fronts or counters to serve food. The fluorescent tube lighting from the building's more recent past as a call centre was also removed, with modern track lighting taking its place. Just about everything is new, but there are enough pieces of old to give a familiar feeling as you walk in the doors. The concrete pillars were left exposed and the original terrazzo floors remain, as do the signs above the exit doors.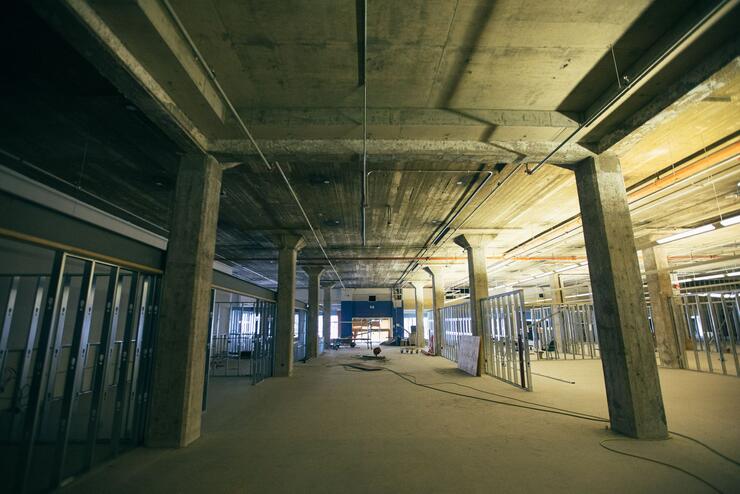 An idea inspired by urban markets in Winnipeg, Toronto and Denver, Colorado, Hurley says the Thunder Bay urban market will be unique. "The idea of the space is that it is versatile and multi-purpose. Market by day, event space by night." There's a bar in the corner and the entire space is licensed with the capacity to host large events.
That bar, the Woodside Bar, cleverly takes its name from the original Woodside Bros Foundry that was located on Water St for over 100 years. In 1883, the foundry was the first to generate electricity in the area and the first business they extended power to was the local market and dry goods store. Fast forward 138 years, and it's come full circle as the Woodside Bar now anchors the new Goods and Co. market.

Making 'Shop Local' very easy
Located near the bar are several food vendors offering healthy and delicious menu options along with a public seating area. With massive windows overlooking the bustling street corner, this is a perfect lunch spot.
There are 25 vendors in Goods and Co. including the Superior Seasons grocery, The Pasta Shoppe, Sugar Shack, Superior Bakes and Uncommon Baked Goods but it isn't all carb-filled goodness. There are a number of local makers and retailers as well including Peace and Quiet Candles, Clay Collective, Loud Women Collective, 3Ride bike shop and so many more. There are also pop-up stalls and booth spaces for artisans and seasonal shops to share their wares. There is truly a little bit of everything here. Talk about the perfect place to pick up a souvenir or a gift for friends.
Downtown Revitalization
Over the last decade, the Waterfront District has been undergoing an organic revitalization led by young entrepreneurs who have a passion for celebrating local things and a vision for the future. Building slowly with a few new shops and restaurants opening each year, the density of the area has steadily increased. With the opening of Goods and Co., the Waterfront District is once again a destination shopping district—just like in the heyday of the original Eaton's store.
The Craft Revival
Developing Goods and Co. isn't the first time Maelyn Hurley and her passionate group of friends and supporters have created an epic Thunder Bay experience showcasing the best of the city has to offer. The first, of course, is the always anticipated Craft Revival.
Craft Revival is a seasonal artisan market that takes place in the Waterfront District during Spring, Summer (occasionally), and Winter months – typically in May and November. Craft Revival draws thousands to downtown venues and supports local artisans by giving them an opportunity to sell their wares in a unique location. Taking over bars, restaurants, event spaces and other unique spots in the Waterfront District and Prince Arthur's Landing, Craft Revival has always provided an opportunity for folks to wander and explore the area while shopping from local makers and vendors. Despite many of the venues being bars, Craft Revival has always been a family friendly event – always on a Sunday afternoon and always with live musical and dance performances for everyone to enjoy!
During the pandemic, Craft Revival went entirely virtual—and while it was extremely successful as a virtual event, as the world returned to normal life, so too did Craft Revival. The Holiday 2021 event is a hybrid of both an online shopping experience from November 21-26 and an in-person event happening on November 28th.
Thunder Bay is home to many talented artists, artisans, makers and bakers and even more visionary entrepreneurs—and Goods and Co. Market and Craft Revival make it easy to find the perfect gift while supporting the local community.