Calico Coffeehouse - Bay and Algoma's Original Coffee Spot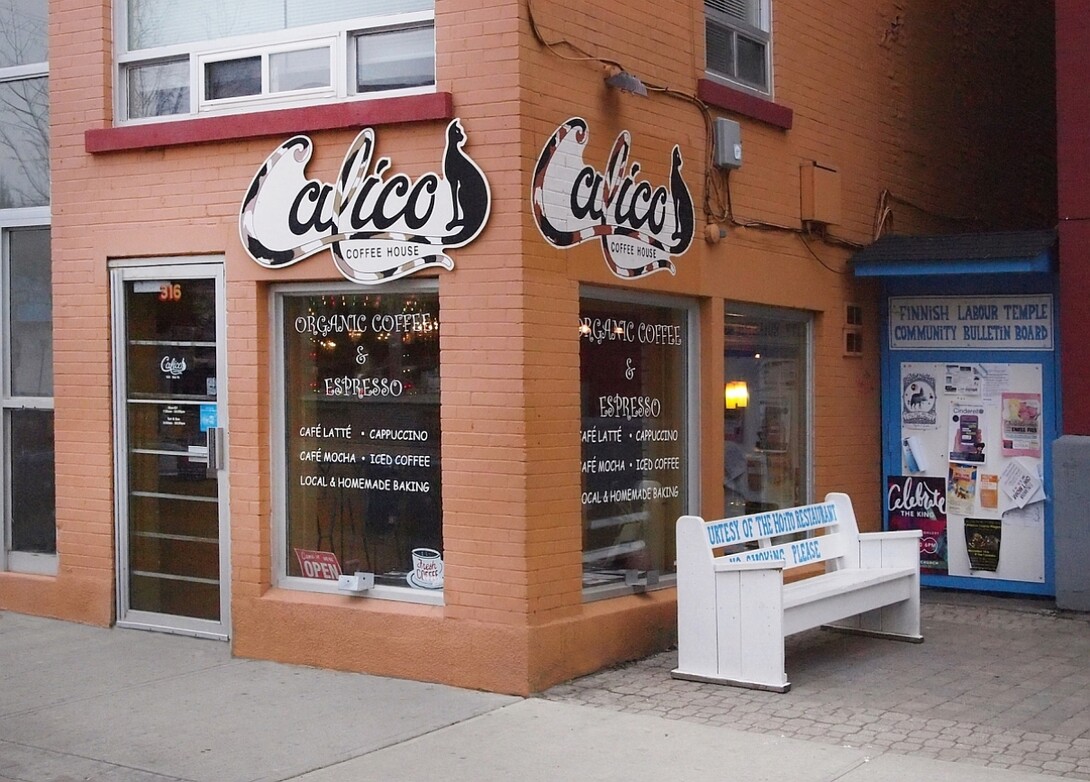 This year marks Calico Coffeehouse's tenth year when friends and owners, Sheena and Alexis filled a need for a coffee shop in the Bay and Algoma area. With talents offered from a combined family effort they produced a warm, comfortable and fun atmosphere that most often fills to capacity, especially when the students hunker down to study.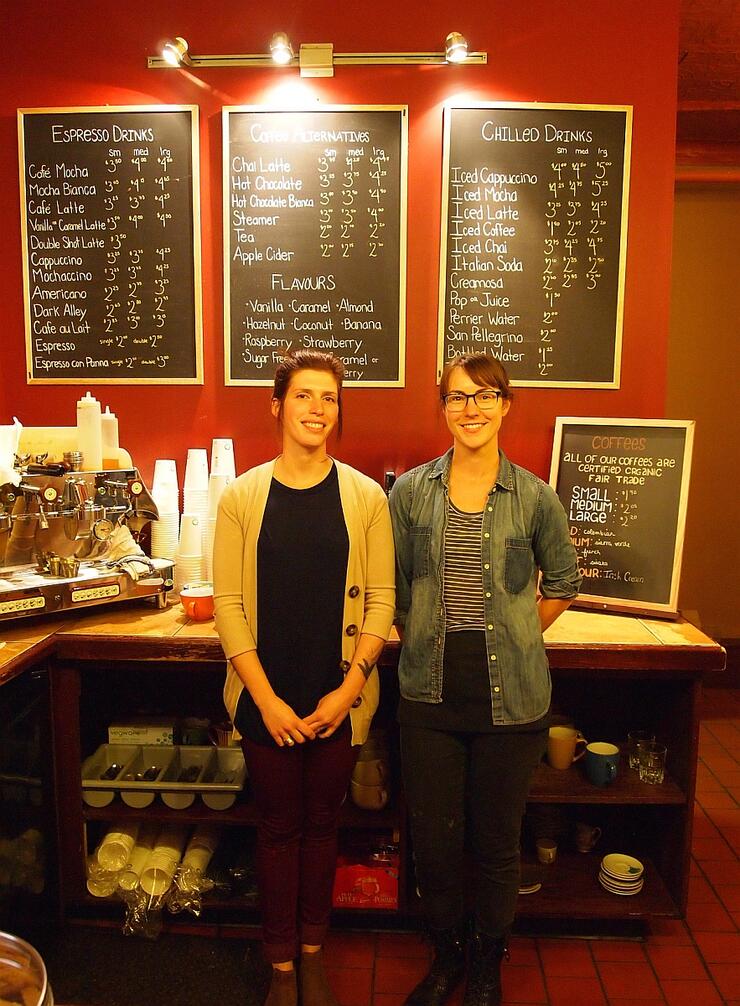 Also frequenting Calico are first responders, business people, and area workers. Calico has seating outdoors and the three big tables inside make for fun gathering and work-spaces for up to six people, able to accommodate everyone's laptops and binders. Calico has a conference room to let as well.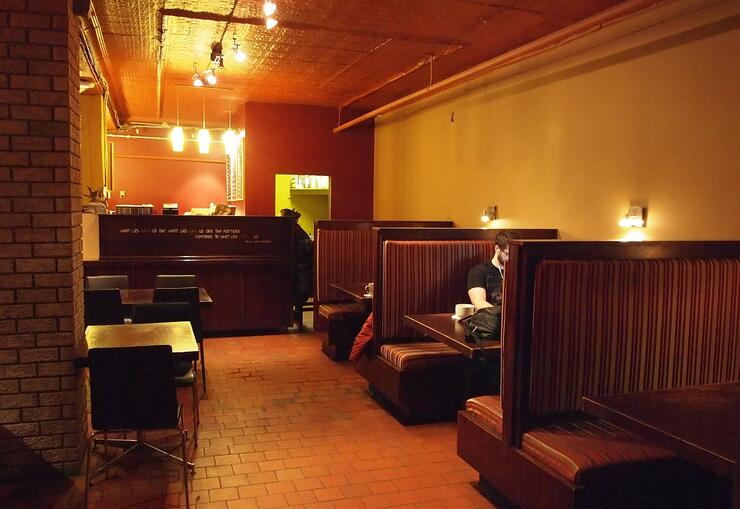 All the beans for their coffee fare are fair trade organic. They have a wide spread of espressos, mochas, lattes, cappuccinos, mochaccinos, and something called American Dark Alley. Alternatives include apple cider, steamers, hot chocolate, hot chocolate bianca, chai latte, and a long list of chilled coffee drinks and Italian sodas. All drinks can be flavoured. Seasonal drinks are offered; peppermint mocha, eggnog latte, and a butter rum mocha for Christmas.
Sheena's father did all the woodwork for the place. Alexis' mom creates the baked goods every morning, including cookies, cakes, muffins, and pastries.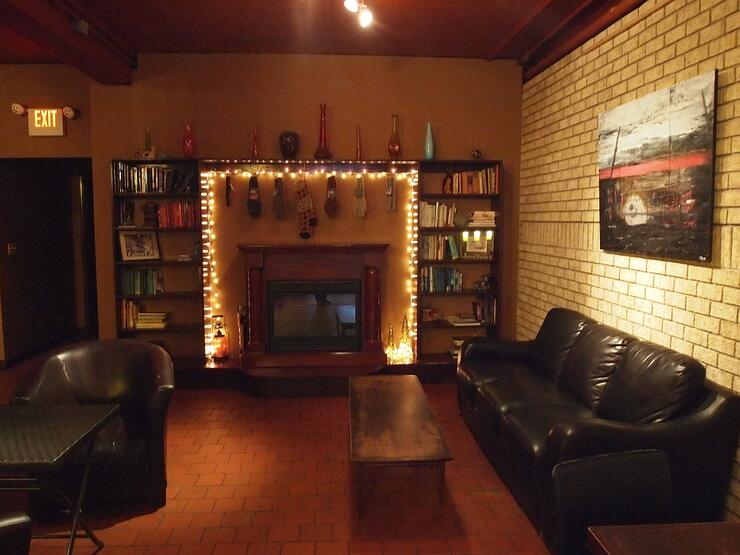 The artwork on the walls is rotated monthly and the shows are most often worth checking out as they can range from the typical landscape to the very contemporary. Another feature is the Calico Bookshelf to which many locals contribute books and exchange as well, if you ask nicely.
Check out Calico Coffeehouse on Facebook.