Good News Yarn Hunters
Two New Yarn Stores have opened in Thunder Bay
"I'm on a yarn safari," said a European customer at Rohnda's Knitting Room recently. And it's definitely true that crocheters, knitters and other fibre artists tend to make a beeline to indie yarn stores when they're visiting a city. Good news, yarn-hunters: Thunder Bay has two brand new stores that sell a wide variety of gorgeous, colourful yarn and other fibre stuff to add to your stash.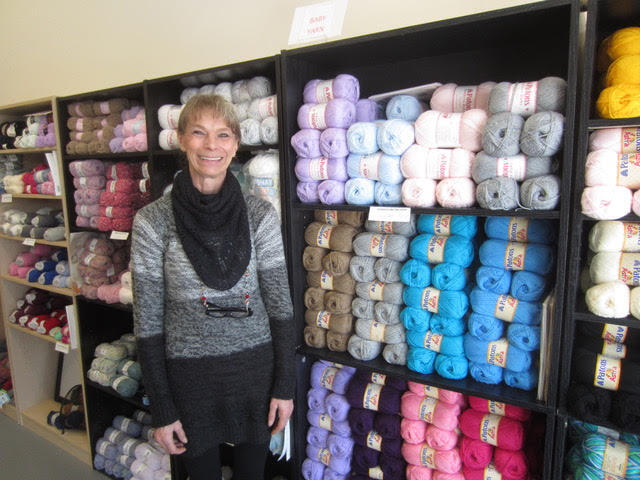 At Rohnda's Knitting Room owner Rohnda Gibson was inspired by her mentor Caryll Donaldson, who recently closed Caryll's Yarns when she retired. "I knit with Caryll at her knitting nights every week for 20 years," says Rohnda, a thoroughly expert knitter who's been knitting all her life after watching her grandmother as a tiny kid. "I love everything about having a yarn shop: touching the yarn, the finished project, helping the customer. I love to solve knitting problems."
In Rohnda's bright, orderly store on Memorial, across from SilverCity, she offers a variety of classic, budget-friendly yarns like Patons, Bernat, Drops, Sirdar and Galway, as well as luxury brands like Noro, Malabrigo, Kauni and Sulka. She's looking to add more local yarns to her shelves too, and currently has Roses & Purls. Private and beginner lessons take place at the long table in the middle of the shop, and a local group of machine knitters is using an adjacent room. Because the store is so new, Rohnda's working on adding more samples, décor and of course yarn. She's also accomplished at working with leather and fur, and even has small packages of porcupine quills for sale beside the knitting needles and stitch markers.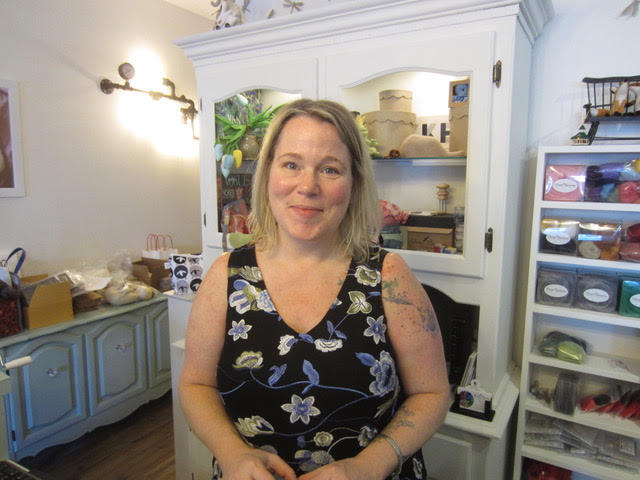 Olives and Bananas Fibre Art on Cumberland is named for two of owner Amy Vervoort's kids (the nicknames for Oliver and Hannah). It's pretty much an incredible rainbow explosion of yarn and merino wool roving (used in needle felting projects), all set off by clean white walls and upcycled furniture painted in pale chalk paint. Amy turned to crocheting and needle felting as a way to heal after two terribly hard deaths of loved ones, and the beautiful uplifting result is the retail branch of Olives and Bananas.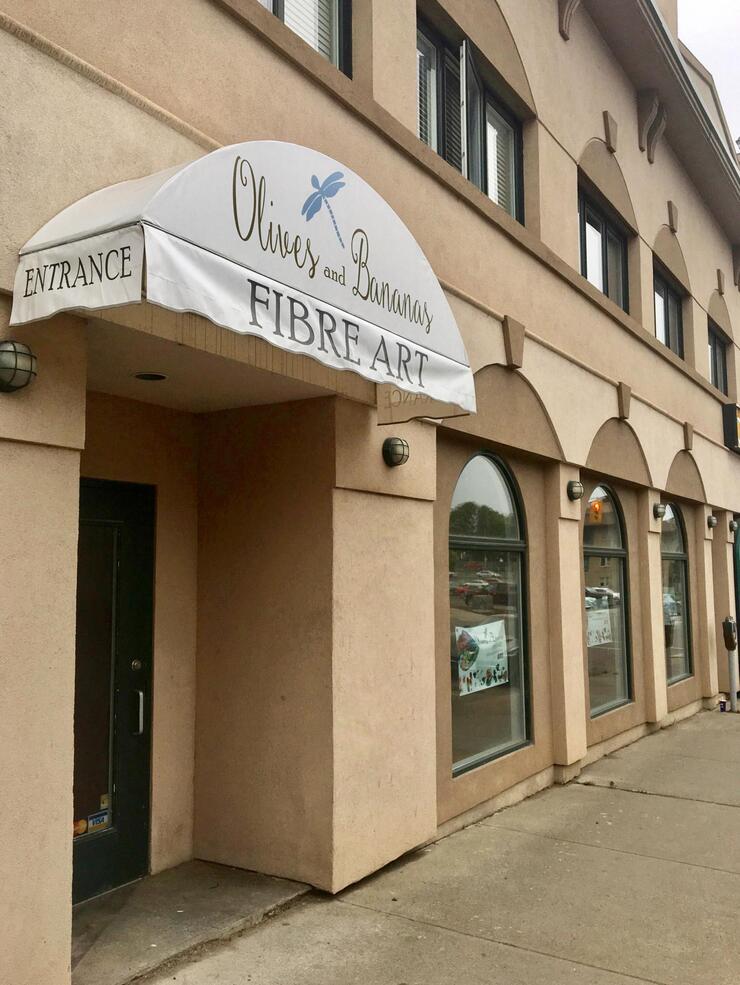 "When I was running a home-based business [selling crocheted and felted items], I started daydreaming of a shop," says Amy. "I couldn't get felting supplies in Thunder Bay so was ordering them online." After she taught felting workshops at the Thunder Bay Art Gallery, local demand for local supplies increased. "I also wanted the city to have a craft space where artists could work together," she adds. When longtime local fibre store Threads in Time owner Lynn Landry-Rody retired from retail sales, Amy decided the time was right and bought up Threads in Time's inventory.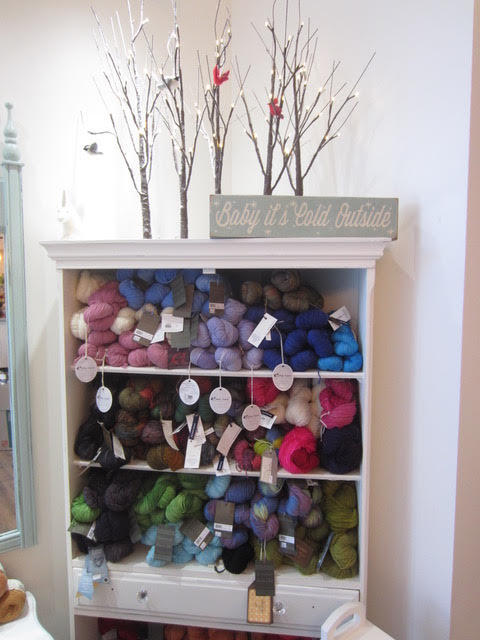 Since then, she has added felting supplies and even more yarn. "One of the things I'm most proud of is the local shelves," she says, showing off a hutch filled with locally made yarn from companies like Firefly Fibre Arts, Mosquito Ridge, Hilltop Oasis Alpacas and Roses & Purls, and pottery yarn bowls from Be Natural. In non-local fibre, there's a huge assortment of roving by Ashland Bay, and fine yarn brands like Ella Rowe, Cascade, Richard Devries, Spun Right Round, Noro, Diamond Luxury and Malabrigo. There are tons of needles and other supplies too, and notions like faux fur pom poms from Japan.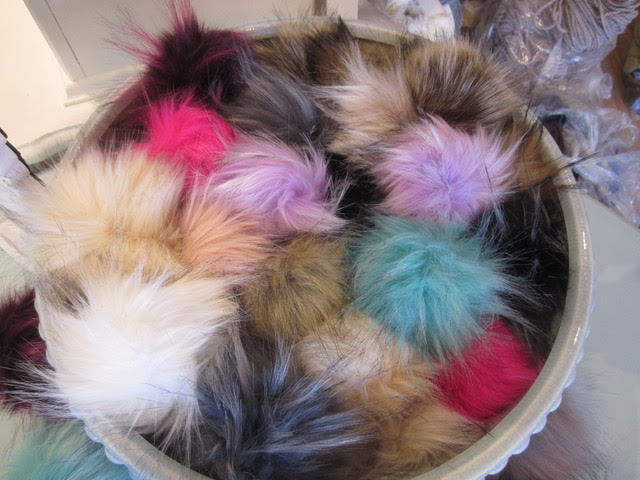 In the works: classes by visiting and local fibre artists about everything from spinning and dyeing and needle felt sculpture, to crocheting tiny amigurumi critters and knitted lacemaking, plus yoga for knitters events and a sensory workshop led by a Reiki practitioner.
Ready to get your yarn on? Check out these two Thunder Bay fibre stores!