Eating Worldwide Cuisine in Algoma
Tantalizing meals of ethnic flavours and twists on favourites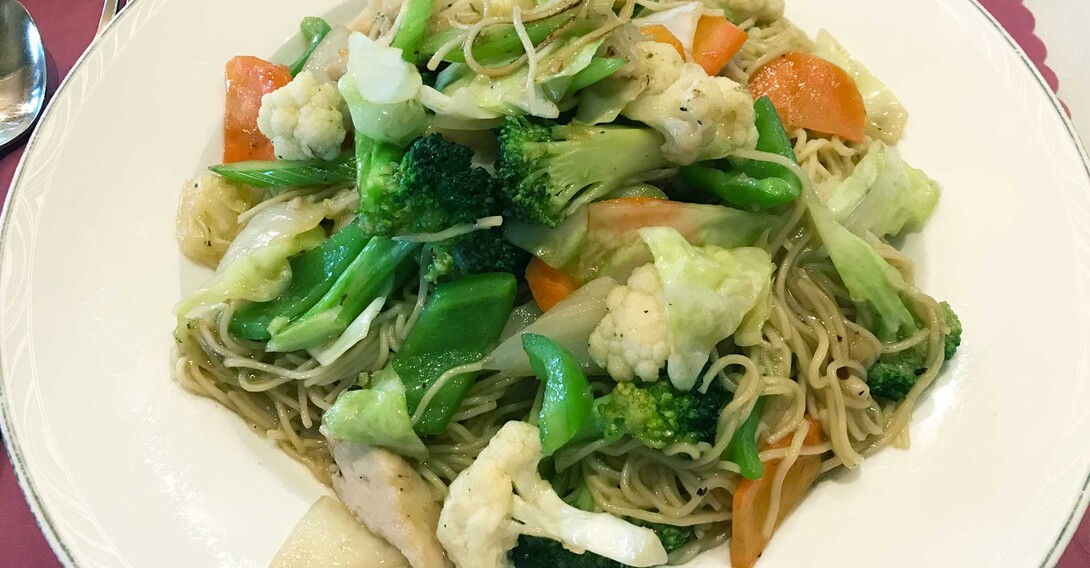 You'll be delighted by the delectable selection of places where you can indulge your inner foodie in Algoma Country. From fine dining to beloved local hot spots, below are restaurants and locations that offer tantalizing meals of ethnic flavours and new twists on old favourites, using fresh locally sourced ingredients.
Creating International Flavours With Locally Sourced Ingredients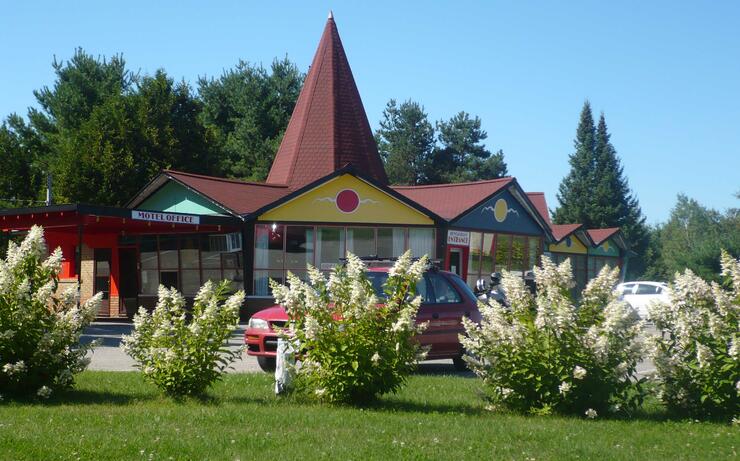 A very original landmark built in the classic 1960s centennial style! Located on Trans Canada Highway 17, the Red Top Motor Inn & Restaurant has always prided itself on serving delicious meals. Under new ownership, the Restaurant menu still serves local favourites like the Traditional Club Sandwich and Whitefish Dinner and has continued to offer International flavours including Indian Style Fish Fritters, Samosas, Butter Chicken and Vegetable Curry. Future plans include special nights serving other International cuisines.
Recommended Route: The Deer Trail Touring Route
Open: Year Round Restaurant and Accommodations
Making the Best of Croatian Cuisine
Located in Sault Ste. Marie, The Croatian Corner makes delicious perogies and cabbage rolls that can be ordered by the half-dozen and dozen. Combos can be ordered as well. Lunch-time takeout includes Cevapi (Grilled Serbian Sausages) in a warm Lepinja bun (Balkan Flatbread), and Pljeskavica on a Lepinja bun with Ajvar and Kaymak. Ajvar is a roasted red pepper sauce and Kaymak is a creamy dairy food similar to clotted cream.
Open: Year-round at the storefront, and at Mill Market
Sault Ste. Marie: Best of Italy
The Best Pizza in Northern Ontario Lives Here
With a strong Italian heritage in Sault Ste. Marie, it's no surprise this city is renowned for its Italian restaurants. You'll find an incredible collection of fine dining restaurants, bistros and the best pizza you've ever eaten in your life. Freshly baked bread, handpicked herbs, and homemade pasta, passion for food and classic family recipes are just some of the ingredients used to create authentic dishes, and new twists on old favourites. Ask a local -- they love to share their favourite places to eat with new visitors!
Find Restaurants: Visit Tourism Sault Ste. Marie's website
Open: Year-Round Restaurants
Enjoy the Flavours of Trinidad, India, Europe and Canada
A unique find in Wawa, Kinniwabi Pines has an eclectic menu blended with international flavours and influences. Overlooking the Michipicoten River, the view is beautiful as well as the restaurant with its handcrafted woodworking, modern seating and touches of curious cultural treasures. During the summer months, the patio is open; this is a great spot to leisure over your meal. Fresh fish dinners include Lake Superior trout, whitefish, pickerel. We love the curry chicken or the hot and spicy shrimp.
What's Nearby: Walk along the shores of Sandy Beach, view Scenic High Falls, or learn to paddle on Lake Superior at Naturally Superior Adventures
Open: Year-Round Restaurant
*Feature photo
African and Caribbean Foods, Pastries and Baked Goods
Located in the town of Desbarats, Ije's Place: Cafe and Bakery is an extraordinary find in this rural community. It's not only a bakery but also a restaurant and grocery store. You'll find tasty eats for breakfast, lunch and dinner, great snacks too -- perfect to put in your pack if you're enjoying the outdoors. Just some of the delicious finds on the menu are African meat pies, veggie samosas, African egg rolls, jerk chicken or oxtail stew. Beverages include fruit smoothies, a variety of coffee drinks, and baking like muffins, banana nut bread or cinnamon rolls.
What to Do Nearby: The Kensington Conservancy offers beautiful walking trails, and scenic lookouts and is a good place for birdwatching
Open: Year-Round Restaurant and Bakery
Authentic Syrian Cuisine
Located in downtown Sault Ste. Marie, Georgie's Shawarma offers delicious authentic Syrian cuisine. Their chicken shawarma is marinated to perfection and wrapped in warm, freshly made Saj. In addition to shawarma, Georgie's mouthwatering menu is full of many must-try appetizers like Lentil Soup, and Baba Ghanoush. Algoma staff agree: the Falafel Fritters are the best! This is a place that will have you returning again and again.
What's Nearby: Take time to enjoy a stroll on the city's waterfront boardwalk, the hub trail, or a nature walk on Whitefish Island
Open: Year-Round Restaurant
A Flavourful Experience Awaits
Sault Ste. Marie's newest Indian restaurant offers a culinary experience, unlike any other. With its unique decor and flavourful aroma, Taj is your next go-to spot. Offering authentic flavours using only the finest, freshest ingredients, each dish is delicately prepared by their world-class Chef. From appetizers like Gobi 65 and Chicken Manchuri to entrees like Chettinad Curry Chicken and Lamb Kothu, Taj Indian Cuisine will not leave you feeling hungry. They provide dine-in, take-out, and catering services. If you have special dietary concerns, such as vegetarian, gluten-free or vegan, they are happy to accommodate you.
Recommended Route: The Grand Algoma, one of Ontario's top weekend rides
Open: Year-Round Restaurant