This ATV Lodge is the Heart of the EOTA
For the last 13 years, Limerick Lodge has catered to ATVers jumping on one of the largest multi-use trail systems in Ontario.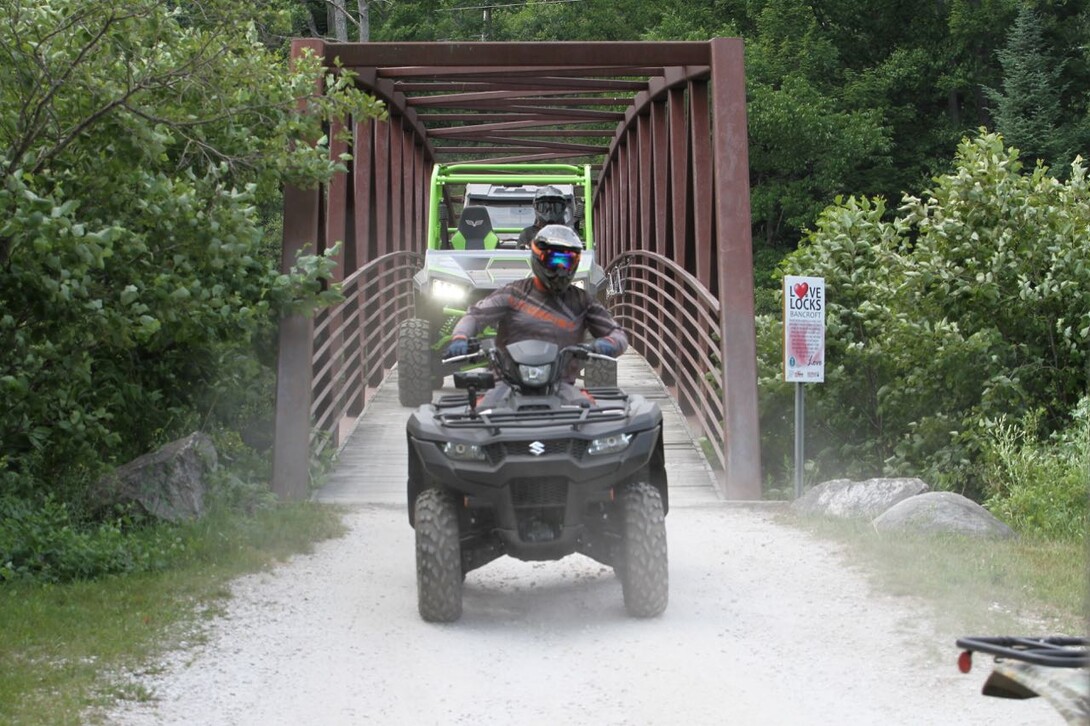 For ATV riders, there's no better feeling than waking up, putting on your gear, and riding hundreds of miles right out of your front door. Finding a great place to eat lunch, and having your pick of flat straight rail trails, gentle rolling hills running over streams and creeks, or big inclines over rocks and rubble overlooking hundreds of pristine lakes—this is really the icing on the cake.
And this is exactly why Limerick Lake Lodge is so popular with riders from around North America. Thirteen years ago, owner and operator George Offshack bought the lodge and has turned it into a haven for quad and side-by-side riders. Situated right in the heart of of the Eastern Ontario Trails Alliance (EOTA), a system that connects over 1600 miles of backcountry trails, the Lodge is also a full-service marina with boat rentals and plenty of fishing opportunities.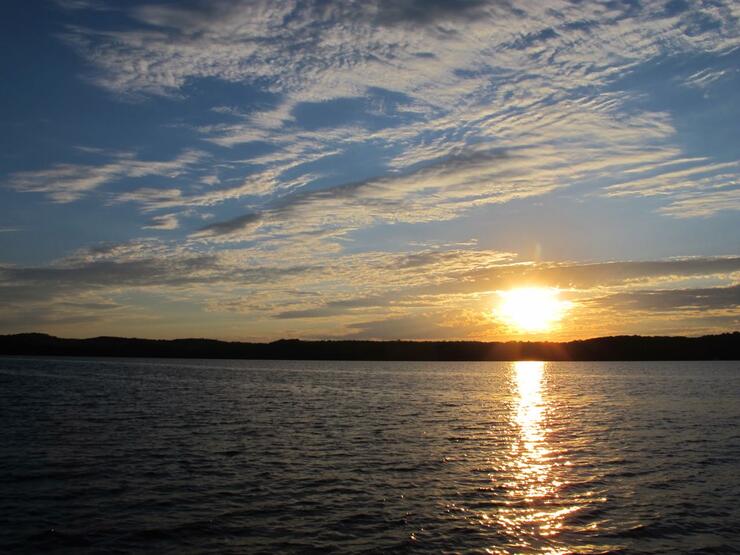 Limerick Lake's position, just a mile south of the Hastings Heritage Trail, means that riders can leave their cabins and explore the entire system without trailering to staging areas. There's tons of space at the Lodge for trucks and trailers, and even a wash station for the end of the day. Although there's no restaurant on site, there are places to eat in Bancroft and Coe Hill, a short ride away, and the Lodge also offers full kitchens and BBQs at its cabins. The Lodge does offer an "American Plan" with breakfasts and dinner taken care of by the staff.
Distances to Limerick Lake Lodge
Limerick Lake Lodge is:
3.5 Hours from Syracuse
4.5 Hours from Buffalo
2 Hours from Ottawa
3 Hours from Toronto
What is the Eastern Ontario Trails Alliance (EOTA)?
The EOTA is Ontario's largest interconnected multi-use trail, ranging from the Ottawa Valley in the northeast to the Bay of Quinte in the southwest. It ranges over a variety of territory, with softwood forests and rolling hills in the south, to big elevations in the North, including Ontario's highest point. There are literally thousands of lakes, rivers, and streams throughout this area, so there's no shortage of epic vistas and places to eat along the way. The EOTA works with everyone in the area, from snowmobile clubs to municipalities to ensure the trails are ready for ATVers every spring. They're fully mapped and signed, so it's nearly impossible to get lost. Riders often remark that the way the system is setup means it's easy for users to ride between destinations and stay overnight, or stay at one place and explore from there each day.
The EOTA offers package deals on their website, including ones that offer guides, accomodations and meals. 
Trip Planning and Permits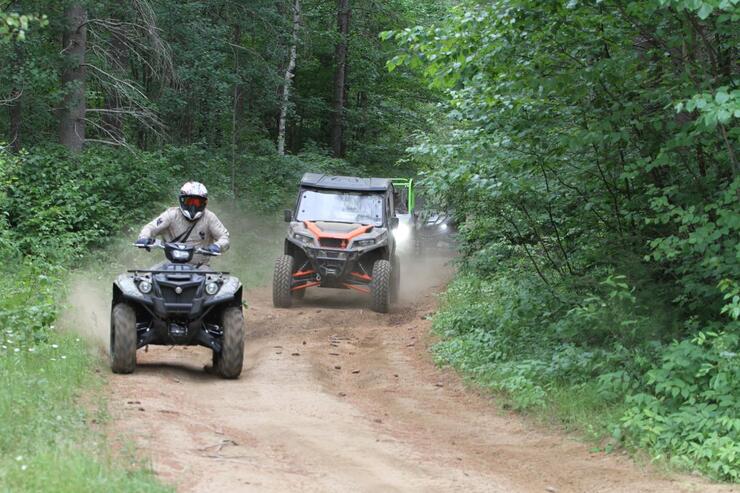 Trip planning is made pretty easy by the EOTA. They have a very comprehensive trip planner on their website that makes planning out your time on the trails very easy. 
They also have a few loops for self-guided tours that have been ridden and approved by ATV touring experts—they're guaranteed to take riders on the best trails with the best views and things to do, see, and eat along the way. Click here to check out their four main routes.
Permits are required to traverse the EOTA trails, but at $150 CAD for the year or $75 for a week, they are well worth the cost. There are also day passes available for $20. There are three main options for purchasing permits. You can buy them directly on arrival from local retailers, like Limerick Lake Lodge and over 20 other locations. You can also print out a pass request and mail it in with payment. Or, you can purchase it via PayPal.
ATV Riding Season and Activities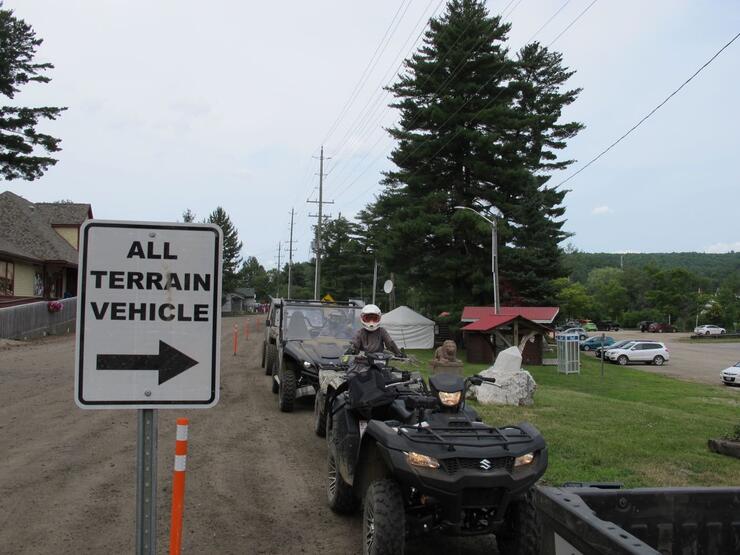 In Ontario, the ATV season tends to begin in mid-April when the ice is off the lakes. The forst becomes lush over the next month, and it's a great time to ride as the bugs and the dust both stay down.
There are two major ATV events around the town of Bancroft, 15 miles north of the Lodge. One is the last week of April and the other is the first week of May, with both selling out almost immediately, so be sure to book early if ATV events are your thing.
When you're planning your trip to Limerick Lake Lodge and the EOTA, consider adding them on Facebook—they're always happy to answer questions there. 
See you on the trails!