10 Amazingly ATV-Friendly Lodges and Resorts—Updated for 2023
Our expert guide to the best lodging an ATVer could hope for.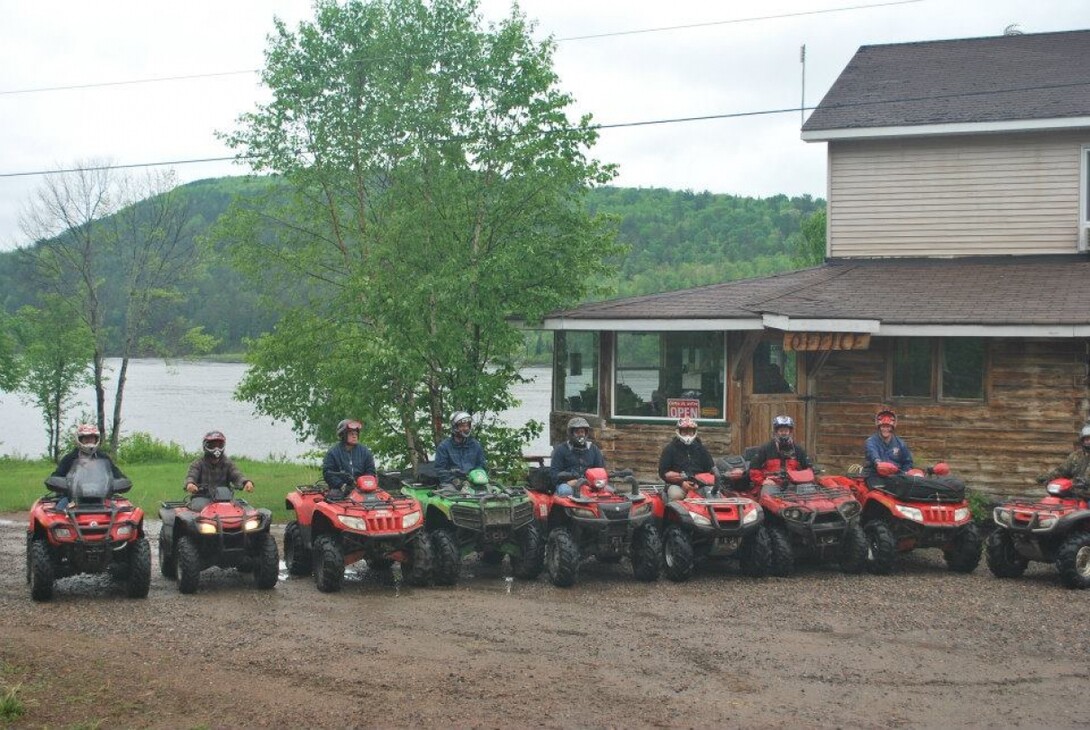 One of the exciting things about going ATVing, beyond the actual trails themselves, is finding that diamond in the rough – that lodge that really caters to an ATVer's needs. Where you're going to stay can be equally as important as the trails you're going to ride; sometimes it can really make or break a trip.
Here is a list of 10 lodges that are amazingly ATV-friendly. I have been to several of these lodges, and the rest are on my bucket list to grace with my presence due to the praise they have received from my peers in the ATVing community. Let us know your favourite amazingly ATV-friendly lodge!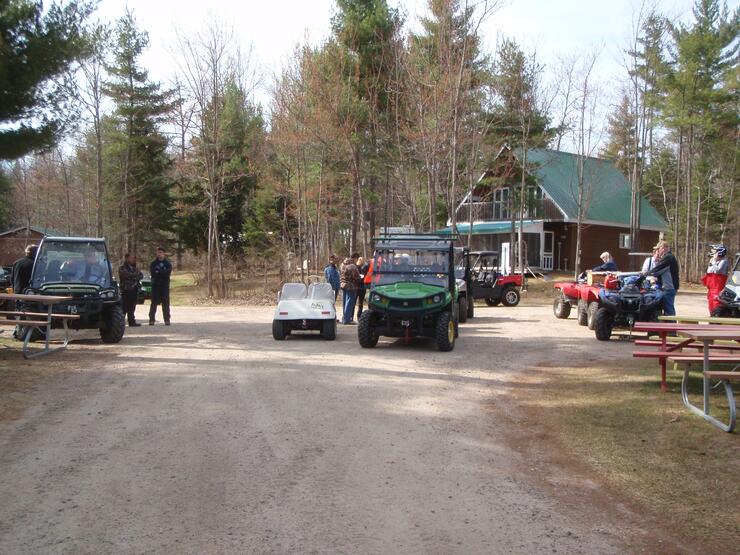 The Morning Mist Resort is located on the mighty Ottawa River. The Missing Link Snowmobile club hosts an ATV Geocache ride from this resort each Spring. The Morning Mist Resort is a family-owned and operated business, which backs onto thousands of kilometres of Upper Ottawa Valley ATV trails and logging roads. The cabins are ATV-friendly, with ample parking for large vehicles and trailers. Simply unload and hit the trails!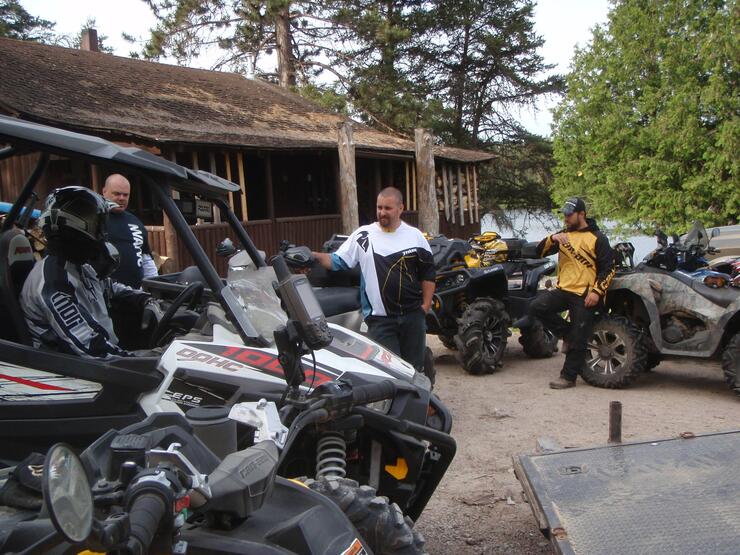 Ritchie Falls Resort is off the beaten path, but the path is well-maintained and accessible. Ritchie Falls is a stone's throw away from the Elliot Lake ATV trail system, but is the backdoor to hundreds of Crown land trails too! Large and small lodges available to accommodate any size group, all with ample parking for large trucks and trailers. Under new management since summer 2021, Ritchie Falls Resort still offers ATV packages and guided tours for all skill levels!
Located in the tranquil Temagami Wilderness Forest, Lake Herridge Lodge & Resort has 10 waterfront cottages fully equipped for your ATV adventure needs. Lake Herridge Lodge & Resort hosts an annual ATV Run and offers guided ATV tours both large and small. Meal plans and group rates are available.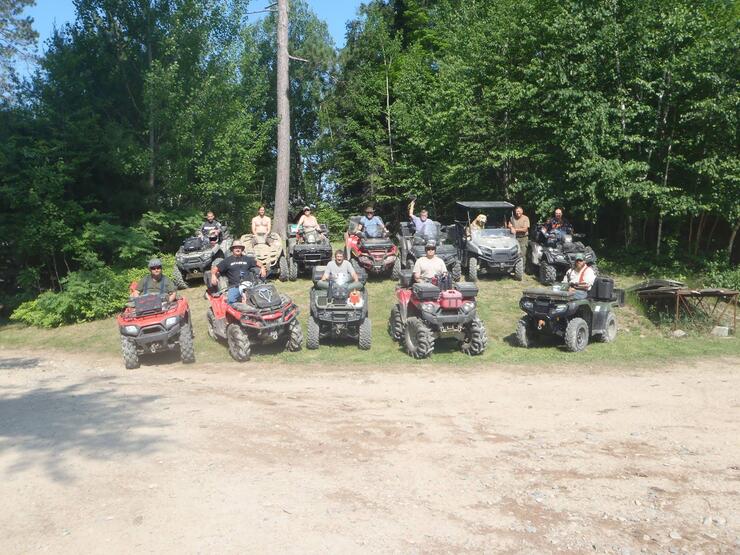 As its name suggests, Opimika Wilderness Lodge is one of the most remote drive-in vacation destinations in Northeastern Ontario. Completely off the grid, but not without luxury, Opimika offers solar-powered accommodations for that quiet, peaceful vacation. With spacious parking and endless kilometres of ATV trails at their doorstep, Opmika can point you in the right direction.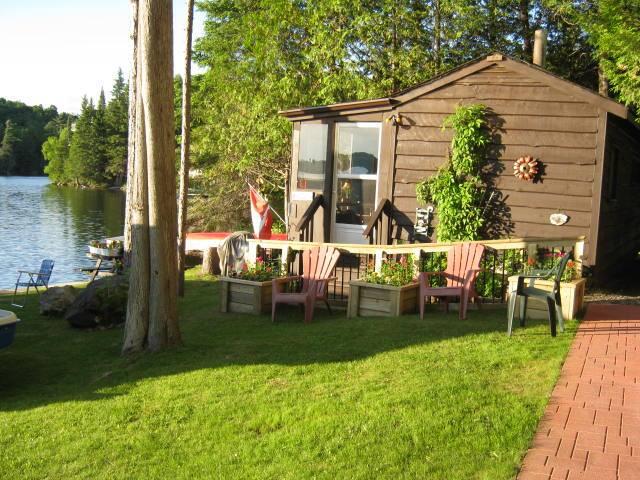 Your destination for anyone attending either the Spring or Fall Ompah Volunteer Firefighter's ATV Ride, Young's Cottages is moments away from the E104 trail system in North Frontenac, and just around the corner from the Double S Marina, which has all of your fuel and ATV accessories on hand for those forgotten items.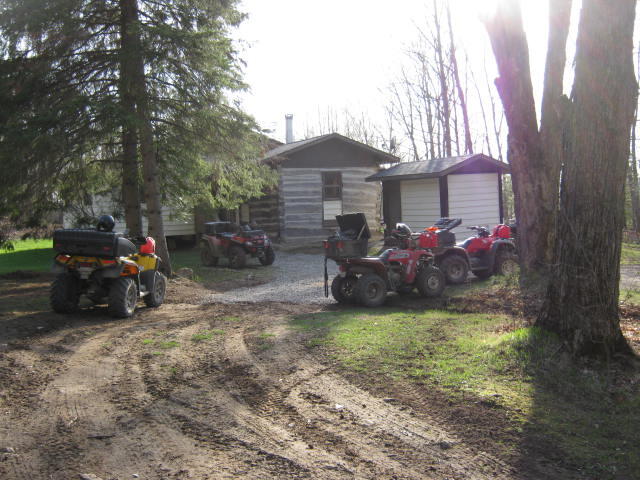 Young's Cottages boasts parking for large trucks with trailers, and the friendly hosts are eager to make your stay as pleasurable as possible.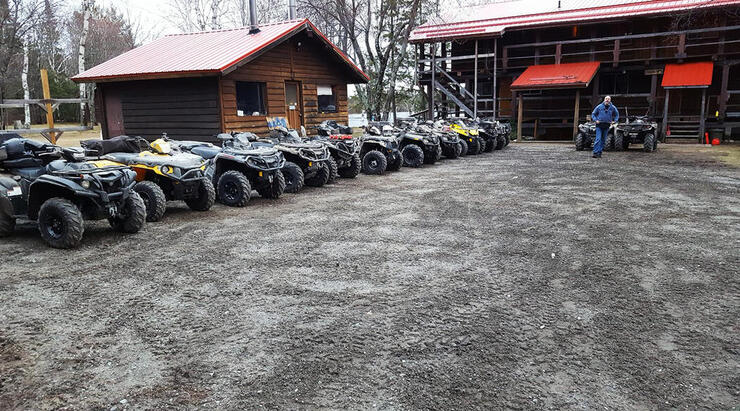 The Sportsman's Lodge resort, located about 60 kilometres northeast of Sudbury, on Kukagami Lake, is a year-round lodge, accommodating all types of powersports, plus fishing, and all sorts of outdoors activities. It has two lodges, plus three and four-bedroom cottages and a rustic restaurant and bar that is fully licensed. 
There are no ATV clubs in the area (so no permits or passes to buy) but there are more than 700 kilometres of signed trails that are somewhat off the beaten path.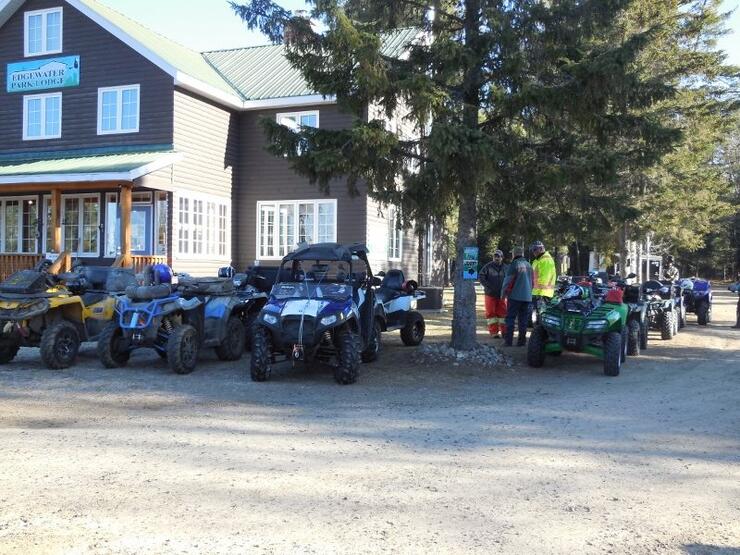 Right next door to beautiful Algonquin Park, Edgewater Park Lodge is six miles north of Kearney, in the breathtaking Muskoka Region. Hundreds of kilometres of crown land are waiting for you! You can explore the old logging roads and vast wilderness. Edgewater Park Lodge offers ATV packages, including breakfast and dinner, and bagged lunches for you to take on the trail!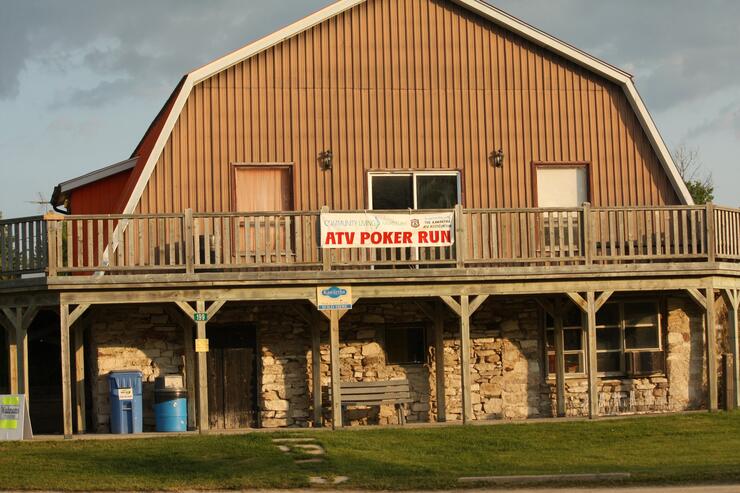 Log Chateau Park is a 200-acre woodland family campground located 10 km north of Fenelon Falls. The Kawartha ATV Associations trails run right through the heart of the campground.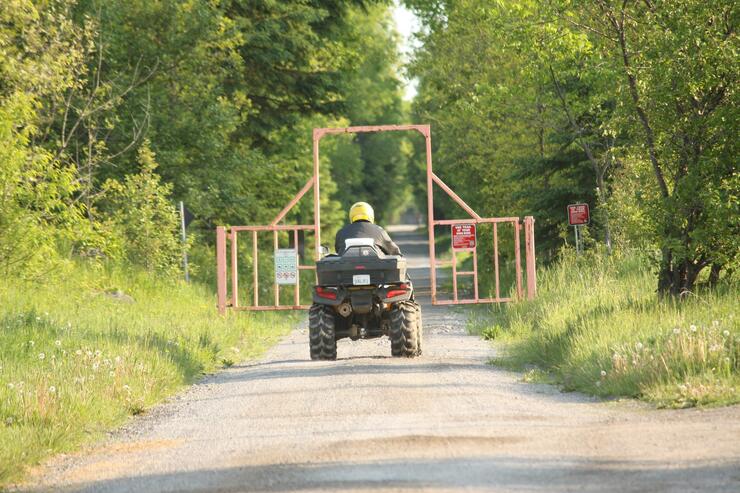 Log Chateau Park has cabin rentals available for weary ATVers to lay their heads and rest up for the next day's adventures!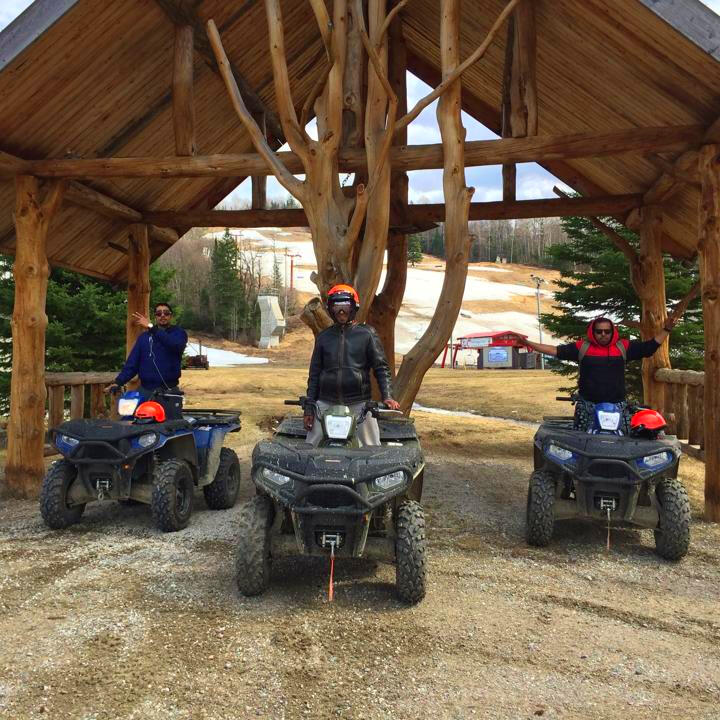 Mountainview Lodge is on the Goulais River, 30 minutes north of Sault Ste Marie, in Ontario's Algoma Country. Mountainview Lodge offers ATV rentals and guided tours, with many different lodges, chalets, and cabins available for rental.
This is a full service lodge with great food on site and great accommodations including a refurbished caboose!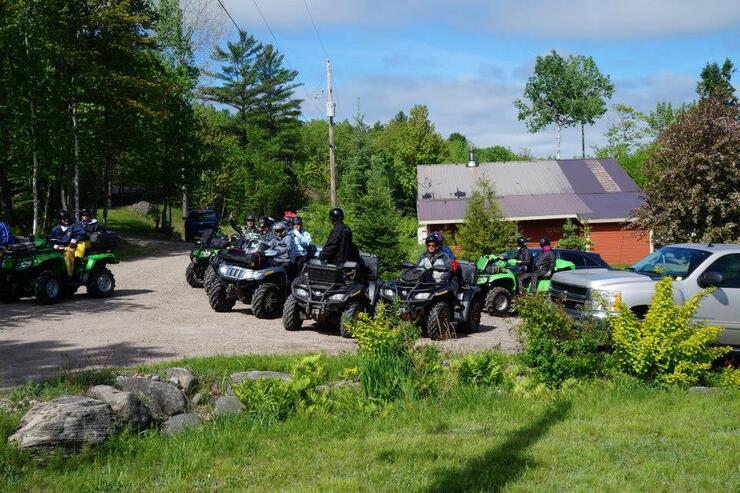 Mattawa Adventure Camp is a year-round camp located in Mattawa, Ontario. Mattawa Adventure Camp is located on the Voyageur Mult-Use Trail System with never-ending miles of trails available at your front door. This camp has all kinds of amenities, Jacuzzi tub, karaoke in the evenings, and an ATV cleaning station!
There you go: pick any of these lodges for an ATV trip and you won't be disappointed! Enjoy!