700 ATVers can't be wrong
Just east of Sudbury, an annual charity ride for ATVers of all stripes.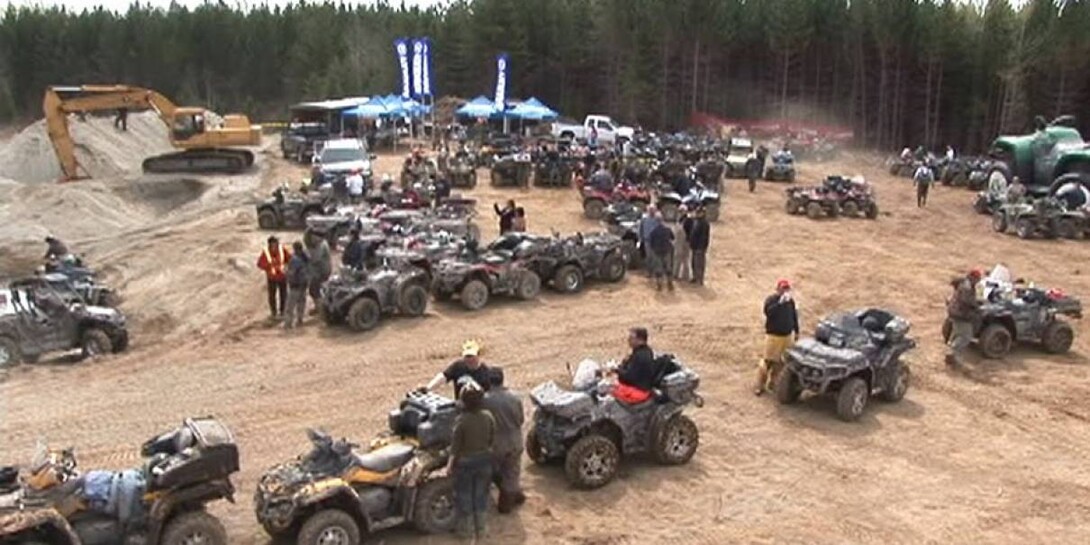 Each April, the small town of St. Charles, Ontario, located just east of Sudbury, hosts the "Big Bear Rally," a huge ATV fundraiser ride that attracts over 700 riders each year.
This is a great opportunity to check out some absolutely amazing trails on this guided group tour. St. Charles trails boast all kinds of mud, as deep as you want it, or you can choose to bypass the dirty spots and play it safe. All sorts of riders enjoy this event, from the boys with toys to the moms and daughters. Enjoy chili and a hot dog on the trail at lunch and a pasta dinner to complete this great family event.
The Municipality of St. Charles encompasses the natural beauty of the West Arm of Lake Nipissing and Lake Nepewassi. In 2004, a bylaw was passed allowing ATV use on municipal roads, making St. Charles a great ATV vacation destination. With all St. Charles has to offer, it's no wonder that such a small community has such a wide variety of accommodations, from hunting lodges to bed and breakfasts to choose from.
Ask anyone who has attended: they can hardly wait for next year's rally.