Welcome to Wawa
Looking for a true wilderness ride? You've come to the right place.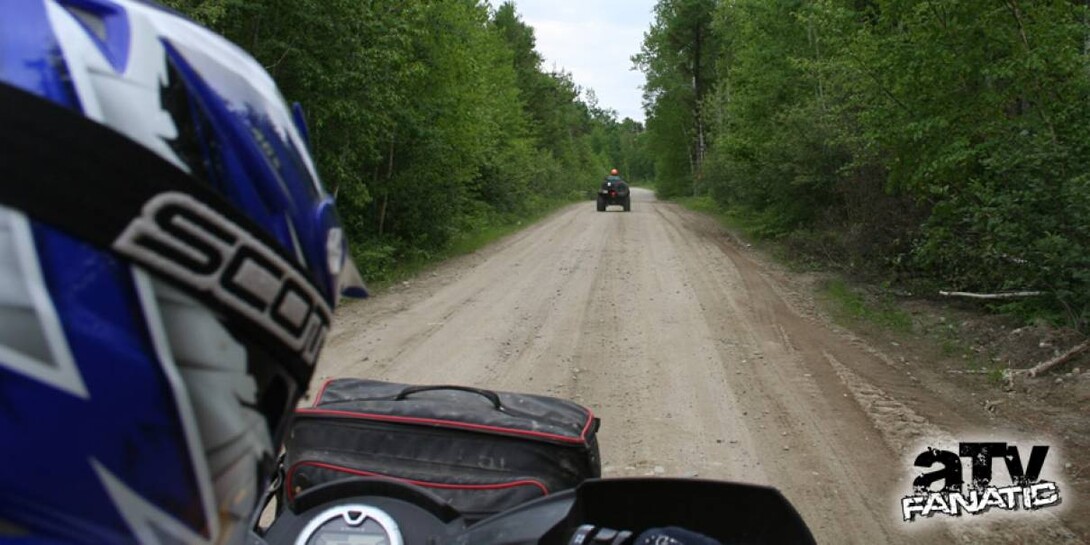 Wawa, Ontario is located on the Trans-Canada Highway in the Algoma region of Northern Ontario, just north of Sault St. Marie, and is easily accessible from the United States. This rural community and its friendly merchants welcome and embrace ATVers.
Geared for the outdoors, many hotels and motels offer all sorts of outdoor adventure facilities. The Bristol Motel, however, is the only one offering both accommodation and guided ATV tours. The town is open and invites riders on the trails that lead to all the amenities. Hotels, lodges, fuel, restaurants and dealer support are all available and welcoming to ensure visiting riders have everything they need to have a great experience. This warm welcome and hospitality is why whenever you run into another group riding, they most likely will tell you: "We come here all the time."
With an abundance of bush trails, logging roads, and abandoned rail lines, all surrounded by endless kilometres of Crown land, you can never run out of new riding experiences. If you really want to see the hidden treasures, it is well worth hiring an experienced ATV guide. Guides will take you to great vistas and scenic views, as well as some of the area's fascinating historic abandoned sites.
The the trail snakes back and forth between the thousands of small lakes, and you can just imagine being the engineer on the locomotive heading to the iron mines years ago. As you traverse the off-road sections, the never-ending series of hills and drops, you feel the hair on the back of your neck stand up and a little chill come over your body as you anticipate the fun ahead. On a clear day, if you turn your head, you'll catch a horizon filled with a spectacular image of the mighty Lake Superior.
Another bonus when using Wawa as your starting point for a quad vacation is its proximity to other communities. Regardless of which direction you choose to navigate, there will be a welcoming destination awaiting your arrival. Loop tours are plentiful and distances can vary to fill your boots with whatever your tolerances are. Carrying extra fuel and having a GPS on board is always recommended as this is truly a wilderness ride.
One special trail route takes you into a spot known as Halfway Haven. What grew from a shack supplying extra fuel years ago is a fantastic stop on the trail between Wawa and Searchmont. As the only spot with fuel, food and lodging, this rustic bunkhouse camp it is a popular spot for recreational quad riders and those out hunting and fishing. Home cooking, a hot shower, sauna, hot tub and a comfy bunk all make for a good stopover. If a true wilderness ride is what you seek, then Wawa, Ontario is a must for as you plan.
If you come from the USA, be sure to pressure wash your bikes both ways. No one likes the mud crossing the border, especially the border guards!