Ride Hard, Ride Fast
Only a few hours from big-city madness, the Sudbury area offers both stress-melting scenery and an incredible diversity of trails. Here we round up where to ride, where to stay, and what to do when exploring the city's endless trails!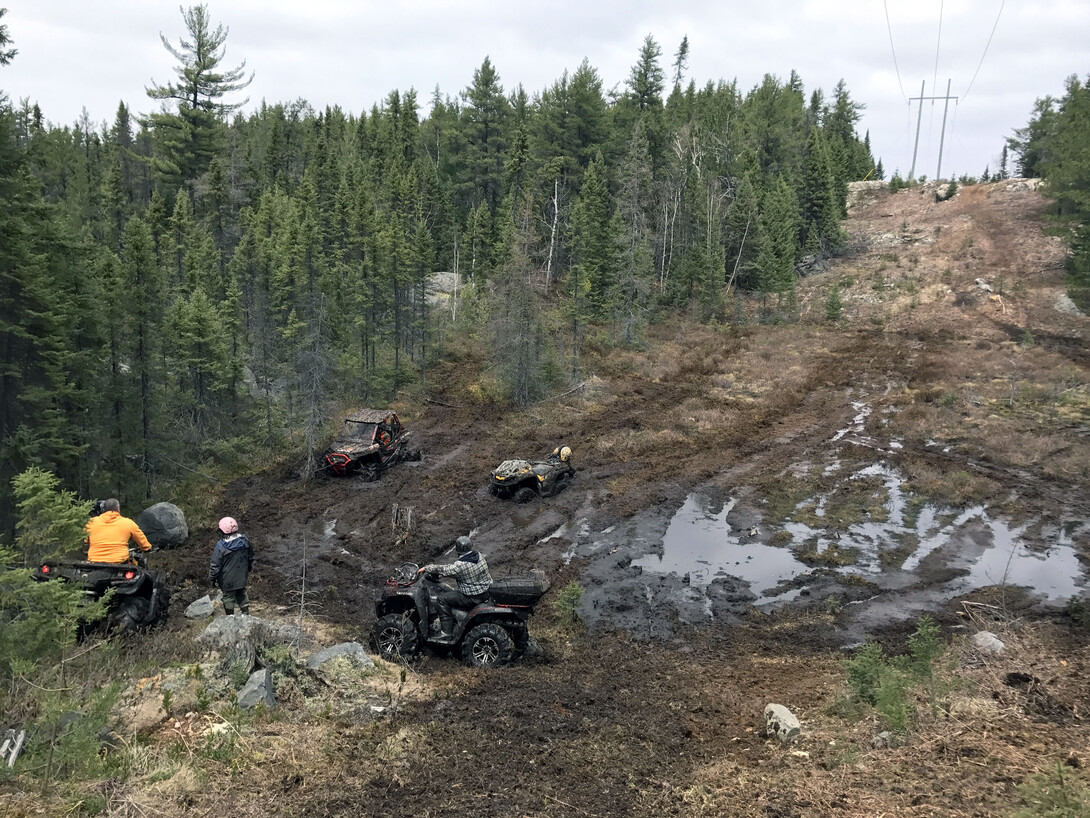 I recently had the opportunity to do some riding in the Sudbury area for an ATV photo shoot. When planning the trip, it was recommended that I stay at the unique, four-season powersports destination, the Sportsman's Lodge Wilderness Resort.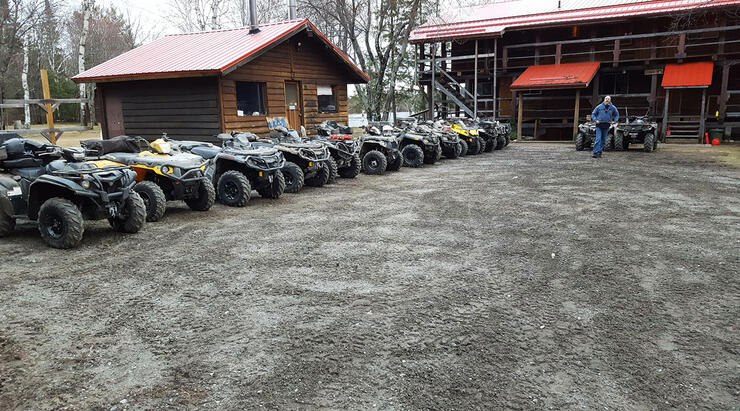 Unlike many Northern Ontario destinations, the Sudbury area is a reasonable drive at just over three hours from Barrie. And what a fantastic drive it is: half an hour north of Barrie and you are in the Canadian Shield. Rock faces, lakes and rivers line the sides of the highway, and the scenery makes the trip seem even shorter.
As you arrive and step out of your vehicle, the stress begins to melt away almost instantaneously. The smell of the pines, and the sounds of the whispering wind and lapping of the water on the sandy beach, will have you just standing there taking it all in. Minutes later we were greeted by the lodge owner George Robbins, a picture-perfect outdoorsman and an amazing host.
George welcomed us, got us our keys, and showed us our room. No sooner had we unpacked then we were thinking of hitting the trails.  Thanks to Polaris Industries, we were equipped with several new ATVs and Side-by-Sides for our shoot, and day one was set aside to scout for locations. George offered to show us around and mentioned that he had some locations in mind that we might like.
Now, being from central Ontario, I have learned to appreciate short trails, technical twisting trails, and the odd bit of road in between. Up in Wahnapitae, however, the trails are endless, fast, and diverse. We scooted down a bit of road, and before long we were off on a logging trail, thick with bush, but still with a relatively smooth gravel base. My son Thomas and I were switching back and forth between the Polaris Ranger Rzr S 800 clad in desert tan, and the mosey oak Ranger XP 800, having just an insane amount of fun. The trails go on and on, with gentle curves, offering ample opportunity for both drifting and adrenaline rushes.
Later that evening we learned from George that in spite of how much ground we had covered; it was only a small sample of the over 1000 km of trail that he personally maintains for his clients' enjoyment.
If you ever want an exhilarating ATV trip, I would highly recommend the Sudbury area, and George's Lodge is a must-visit.