7 Interesting Place Names in Ontario: From Noëlville to Milberta
Ever wonder how Haileybury got its name? The answers may surprise you!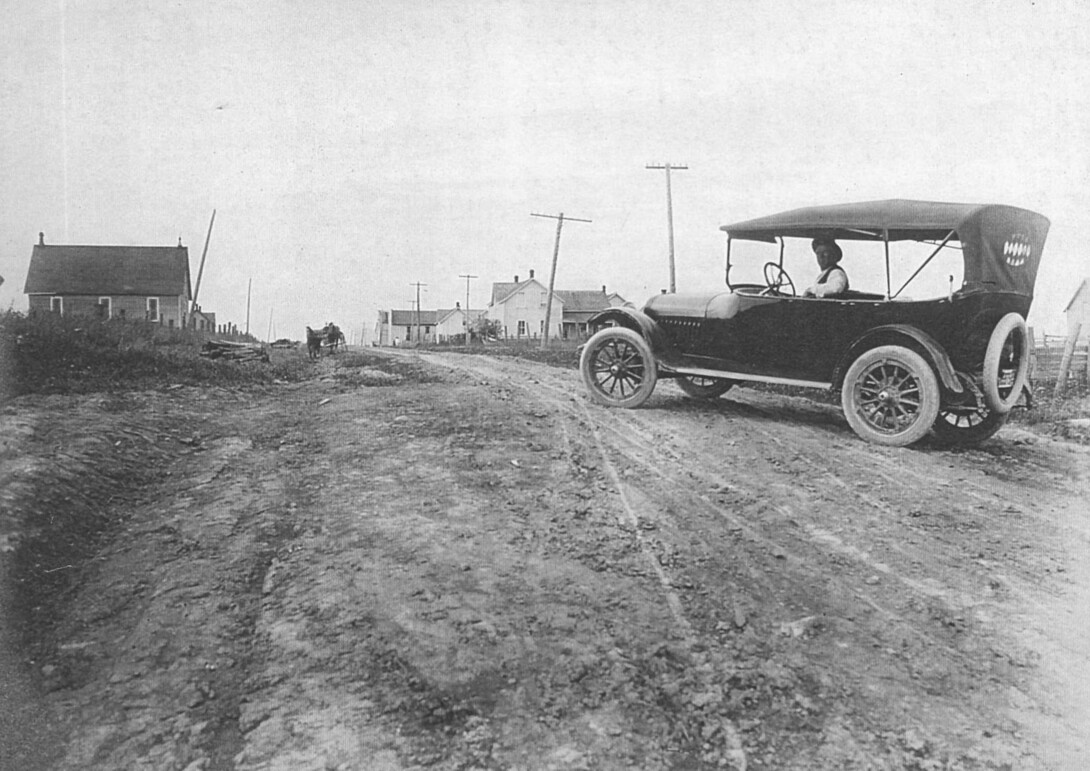 Throughout our travels of Northern Ontario, we've scratched our heads at a few place names along the way. We're breaking down the origin of 7 communities you've wanted to know about (and maybe some you're just finding out about now!).
1. SILVER ISLET
Near Thunder Bay, off the coast of Sleeping Giant Provincial Park, is a tiny island with national importance. In 1868, Scottish-born geologist, Thomas Macfarlane, explored the 80-foot diameter island on behalf of the Montreal Mining Company. There, he discovered Canada's first significant silver deposit and named it Silver Islet. Later, a massive underwater mine was built, called "one of the greatest enterprises in North America." But the price of silver dropped, and after most of the high-quality silver was extracted, the Silver Islet Mine closed in 1884. Today, the island is uninhabited.
To see the flooded mine shafts up close, hop on one of Sail Superior's 30-foot zodiacs. While you're there, do a day trip to the seasonal community on the mainland (also called Silver Islet) that developed alongside the mine. Here, you'll see miners' cottages on Highway 587 and the newly renovated general store. Before your visit, we suggest getting acquainted with the history. Check out Elinor Barr's comprehensive work: Silver Islet: Striking it Rich in Lake Superior. Explore more things to do in Silver Islet while you're there. 
2. PEAWANUCK
Peawanuck is an exquisite subarctic wonderland near the south shore of Hudson Bay. The community was established in 1986 after a massive flood decimated Winisk, a Cree community located at the mouth of the Winisk River. The flood, predicted many years before by the community, took place on May 16, 1986, tragically claiming two lives. Members of Weenusk First Nation chose a new location 30 km upriver, at a higher sea level, and relocated over several months. The new community, Peawanuck, was named for the Cree word 'flint,' which is found in the area. Today some 195 residents live in this active community surrounded by Polar Bear Provincial Park (hence why polar bears are a frequent sight here). Peawanuck is accessed by plane and during the winter via the Wapusk Trail, one of the longest winter roads in the world. Learn more about the culture, happenings, and sheer beauty of Peawanuck through the community's Facebook page. 
3. KRUGERDORF
Hidden away in the backwoods of Northeastern Ontario is a former Jewish settlement, Krugerdorf. In the early 1900s, Jewish immigrants came to this area north of Englehart. One pioneer, German-born blacksmith August Kruger, moved north from Renfrew County to take advantage of the stone-free land. Soon, the community was named in his honour. 'Dorf,' was added – the Yiddish word for village. Krugerdorf had a railroad station, school, synagogue, and a sawmill on the Blanche River. There's little left to remind us that the community existed; however, the Northern Chevra Kadisha Cemetery, established in 1905, is still maintained by Northern Ontario's Jewish community. For a deep dive into the history of this community, locate a copy of A Place Called Krugerdorf by Herb Kruger.
Driving into Manitoulin Island on Highway 540, you'll see the A-OK store, short for Aundeck Omni Kaning. This Ojibwe community (known for its traditional powwow the first weekend in June) has lived on Manitoulin Island since time immemorial. The community first settled where Little Current is today but was removed and relocated to an area by the North Channel. The founders named their community Aundeck Omni Kaning, an Ojibwe phrase meaning "where the crows' nest." Later, the community was called the Sucker Creek Indian Reserve No. 23 by the federal government, but in the early 2000s, the community reclaimed its original name. The crow is featured prominently on the town logo and is the subject of an Ojibwe story by local author Robert Madahbee that centres around "finding purpose in life with empathy and listening." There are lots of neat town happenings to explore on the community's Facebook and Instagram pages.  
5. MILBERTA
Milberta is a curious dot on the Northeastern Ontario map. This place must have something to do with Alberta, right? Yes, but not the Alberta you're thinking of. 
In the late 1890s, a community was established 18 km northwest of New Liskeard. One of the first residents was Samuel Hogg, owner of a sawmill. His wife's name was Alberta (Berta), and boom, the village was called Milberta. The community was home to a blacksmith shop, school, hotel, and the Kerns Community Telephone Company. The population was 125 at one time, but today, Milberta is a locality within Kerns Township, remembered by a closed church and a few homes.
6. HAILEYBURY
Charles Cobbold Farr loved his school so much that he named his hometown after it. Born in England, Farr moved to Canada in 1871 and soon got a job surveying areas of Northern Ontario. Farr joined the Hudson's Bay Company in Quebec at Fort Témiscamingue and put down roots on the Ontario side of Lake Timiskaming. Carr, publisher of the Haileyburian newspaper, named the town after a prestigious boarding school, Haileybury, that he attended as a child in Hertford, England. Today, more than 3200 people live in Haileybury, well known for its internationally recognized School of Mines, dating back to 1912. It's also known as the home of Charles Leslie McFarland, author of the Hardy Boys. Now part of the township of Temiskaming Shores, the area is popular for its farm-to-table cuisine. 
7. Noëlville
With a festive name like Noëlville, it's tempting to assume that this community southeast of Sudbury honours Christmas. Well, kind of. Initially, this Francophone village was called Cosby, but the local pastor was not a fan of the name. Another problem was the confusion resulting from a town in Eastern Ontario with a similar name, Crosby. So, in 1911, the village was renamed Noëlville to honour the village's first reeve, Noël Desmarais. As it happens, Noël was the grandfather of late Quebec financier and philanthropist Paul Desmarais. Noëlville, known for its long-running hockey tournament, is part of the Municipality of French River.