The Best Made-in-Ontario Face Masks
Filter pockets, nose wire, fun prints, and elastic loops. We round up a bunch face masks made right here in Northern Ontario! All available for purchase online and delivery to your doorstep.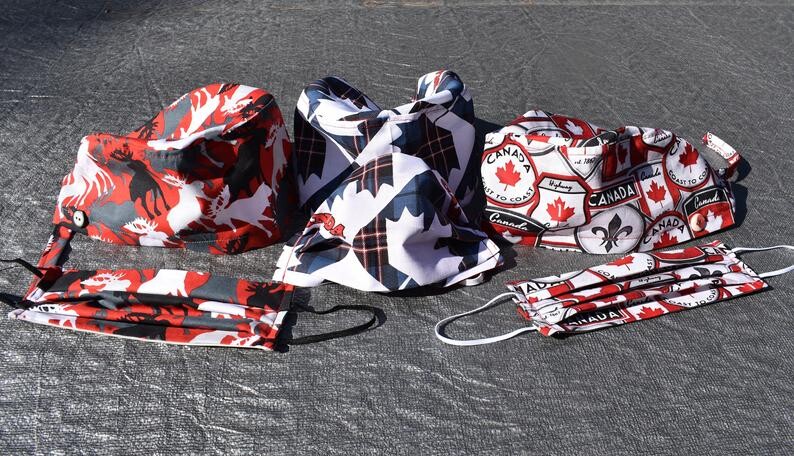 As face coverings are now standard practice across Ontario, demand for stylish, affordable, and reusable face masks has skyrocketed. To help you out, we've rounded up a bunch of made-in-Northern-Ontario fabric masks for your shopping pleasure. Stock up on these handmade masks for the whole family and store them in your car, purse, and office so you're always prepared. 
Whether you're travelling safely to Northern Ontario or lucky enough to live there, we've all got a responsibility to keep one another safe as the second wave continues to affect our communities. Help keep Ontario open for business by wearing a mask and shopping local.
Tips for buying a face mask
Save medical-grade masks for the health care professionals that need them.
Two layers of material is recommended as well as a reusable filter. Masks should pass the light test. If it's see through when you hold it up to the light, it's probably too thin. 
Face coverings should fit well and be comfortable–not too tight or too loose.
Some people find a metal nose wire gives a better fit as it helps shape the mask to your face.
Some masks have a fabric pocket that allows you to insert a disposable filter made of a coffee filter or vacuum bag filter for an extra layer of protection. 
Finally, pick something fun and stylish that you'll be excited to wear! 
Keep in mind these non-medical grade masks are individually handmade with care and demand is high--if the style you like is sold out check back again later or find another style to keep you safe!
Where to buy a face mask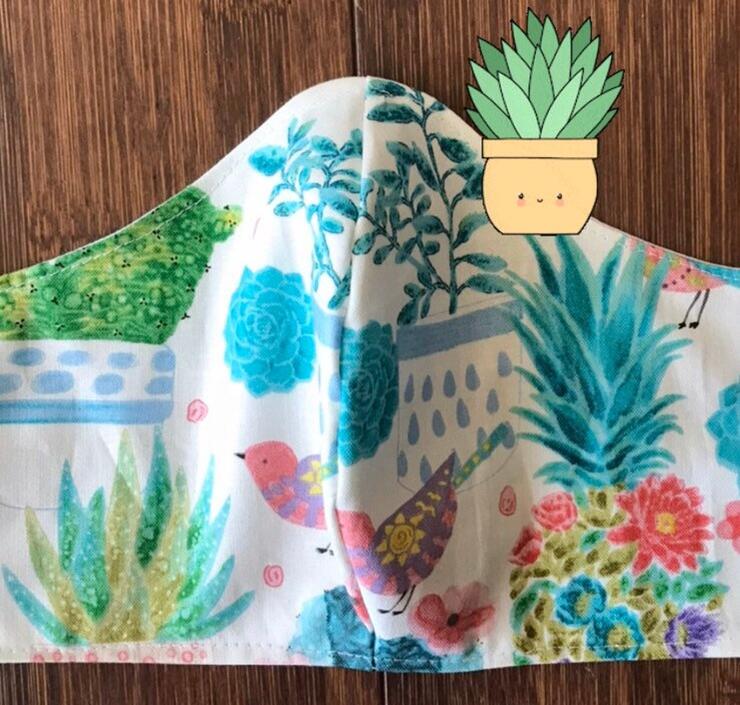 Made in Sudbury, Ontario
These double-layered masks with elastic ear loops come in a ton of cute patterns like cacti, jellybeans, and motorcycles. Owner Annie has been selling her egg collecting aprons through her Etsy shop for years. But when March rolled around, people in her hometown started asking for masks. Wanting to do her part to flatten the curve, she learned how to make them and put a few up for sale. "The first week of April was absolutely surreal for me," Annie says. "Views for my shop went up by 15,000 percent and I worked around the clock processing orders." With more than 350 happy customers, business is still thriving. The most popular styles are her Harry Potter masks and the black and red plaid masks. Part of the proceeds from each sale are donated to a local infant loss charity.
Order yours here. 
Made in Marathon, Ontario
Made from two layers of 100% cotton these reversible masks come in many beautiful batik patterns. Buyers have the option of black or white elastics. Custom orders are possible too! Free shipping is included. 
Order yours here.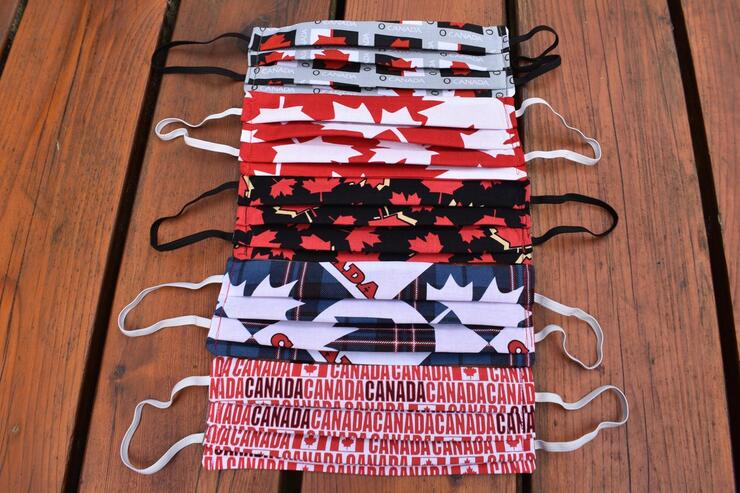 Made in Petawawa, Ontario
Maker Kelly started her Etsy store during her husband's first tour in Iraq. She loves to knit, do beadwork, sew, and cross stitch, but after Covid hit, she started making masks for herself and her friends. "I made a few more and sold them, now I've made thousands," she says. The bestsellers are the Canada style masks, according to Kelly. "I'm super happy about that, not only because I'm a military spouse, but it's amazing to see all of the Canadian pride throughout the world." Customers in Belgium, Switzerland, Ireland, Holland and the United States have all purchased her designs. "Hopefully a little Canada in their day, makes it a bit better," she says. Check out her Canada-themed double and triple layered masks in child and adult sizes at her Etsy shop. Free shipping is included. 
Order yours here.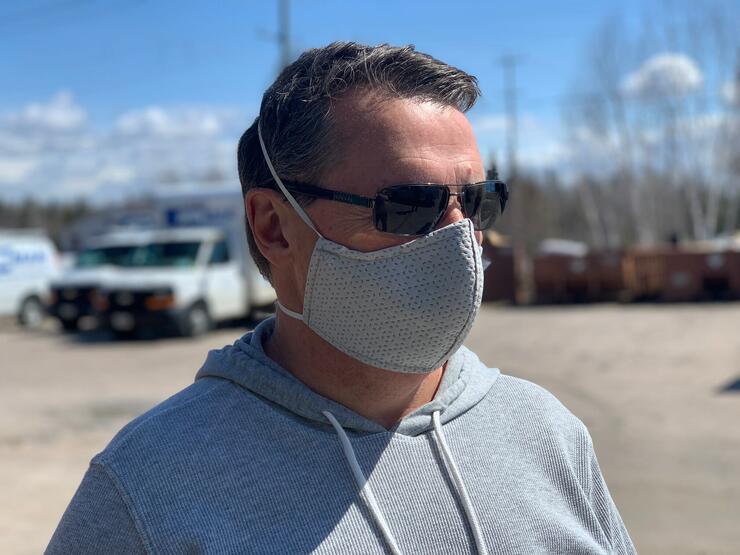 Made in North Bay, Ontario
At the start of the pandemic, Lavigne's quickly pivoted from making awnings and boat tops to producing PPE for health professionals across the country. "It was a matter of changing gears from a custom shop to a production facility," says owner Pat Lavigne Sr. "We saw a need, and went for it." In addition to manufacturing gowns and face shields to keep Canadian health professionals safe, the family-owned business also makes non-medical masks for personal use. "It's tough competing with overseas manufacturers/importers/resellers," says Pat Lavigne Jr. "But we have learned that the same good customer service that has led to a successful canvas business for so many years, holds us in good stead in the PPE sector." Made of non-woven polypropylene layers and thick elastic straps that fit around the head, the Lavigne masks are water resistant and come in three sizes--child, adult small, and adult. Discounts on bulk quantities are possible. They're also running a buy 5 masks get one free promotion. Free local pickup is available otherwise shipping calculated at checkout. 
Order yours here.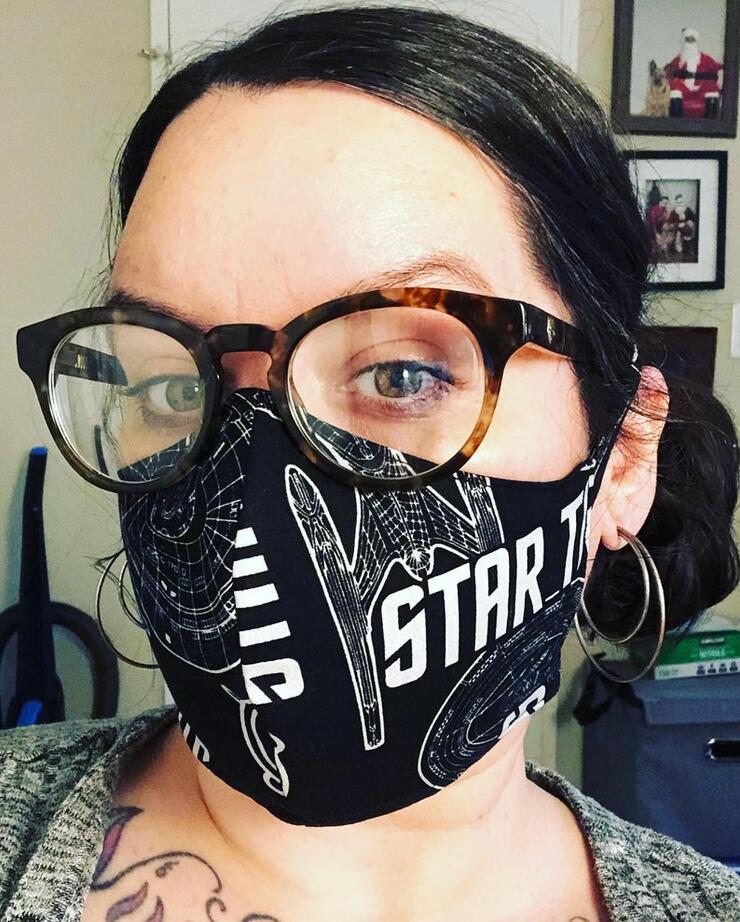 Made in Pembroke, Ontario
From Star Wars to My Little Pony and Harry Potter to Star Trek, Bell City Geekery has hundreds of mask patterns the whole family will enjoy. Options include fabric ties and full-head elastics (which the seller notes are easier for children to wear) as well as the standard ear loops. Masks come in child, teen, and adult sizing. Free shipping is included. 
Order yours here. 
 
Made in Sudbury, Ontario
These stylish face coverings also include a pocket where users can add their own paper filter, as well as a nose wire for a better fit. Offering adult masks in two sizes with a few colourful patterns to choose from, these two-layer cotton masks are a great option. Free shipping is included and pick up is also available for locals in Naughton, Ontario. 
Order yours here.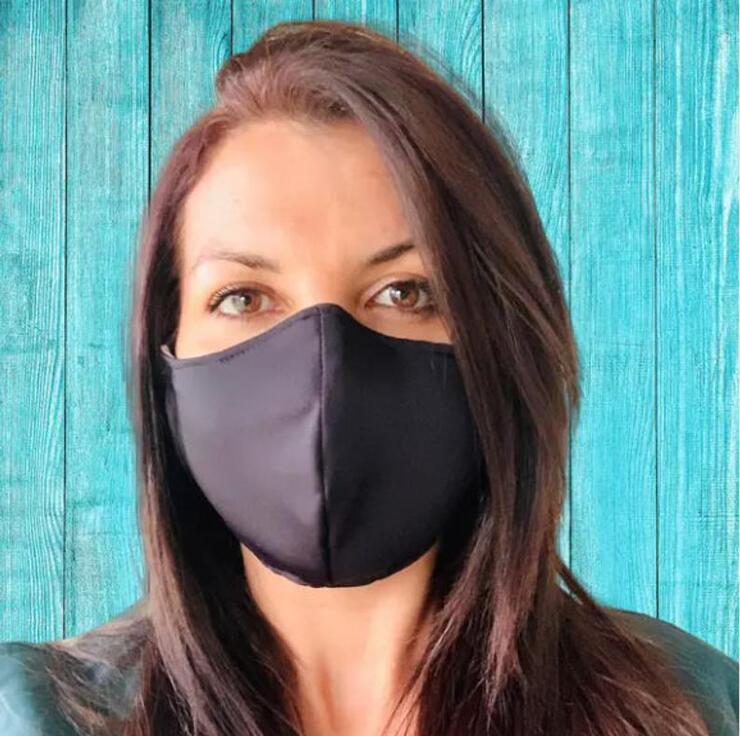 Located in Thunder Bay, Ontario 
Made of 100% recycled polyester spandex material, these soft masks are also reversible--black on one side and red on the other. The masks also include a nose wire for a more secure fit. The masks are sourced from Kitchener-based Day Dreamer Accessories so one purchase helps two businesses! Free shipping is included or arrange for local pick up at Stella Wax Bar's Thunder Bay location.
Order yours here.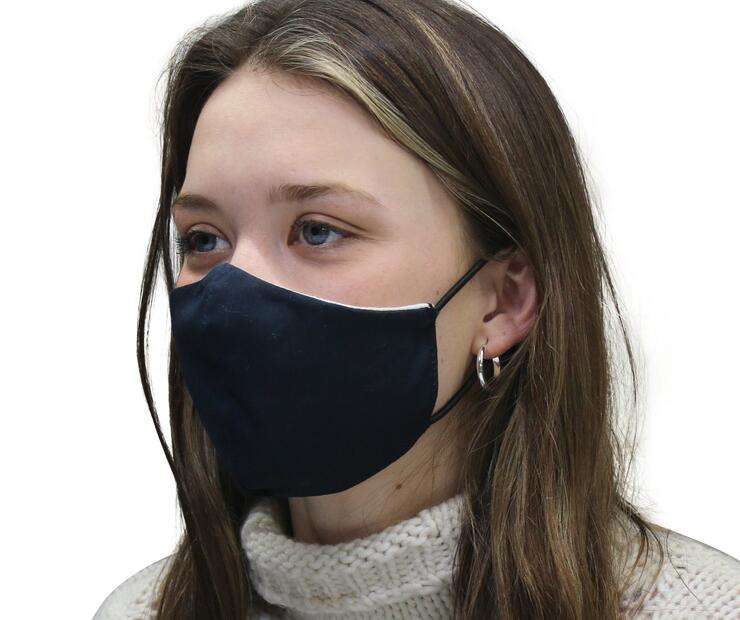 Made in New Liskeard
These 2-layered masks come with an adjustable nose piece and are made from 55% unbleached/undyed hemp and 45% organic cotton. With four sizes and three colours to choose from, these masks are also machine washable. The company operates on a 150-acre property outside New Liskeard, and its commercial sewing machines have been working overtime to supply made-in-Ontario masks to customers all over the globe. The face coverings have also been named best overall eco-friendly non-toxic mask by LeafScore.
Order yours here.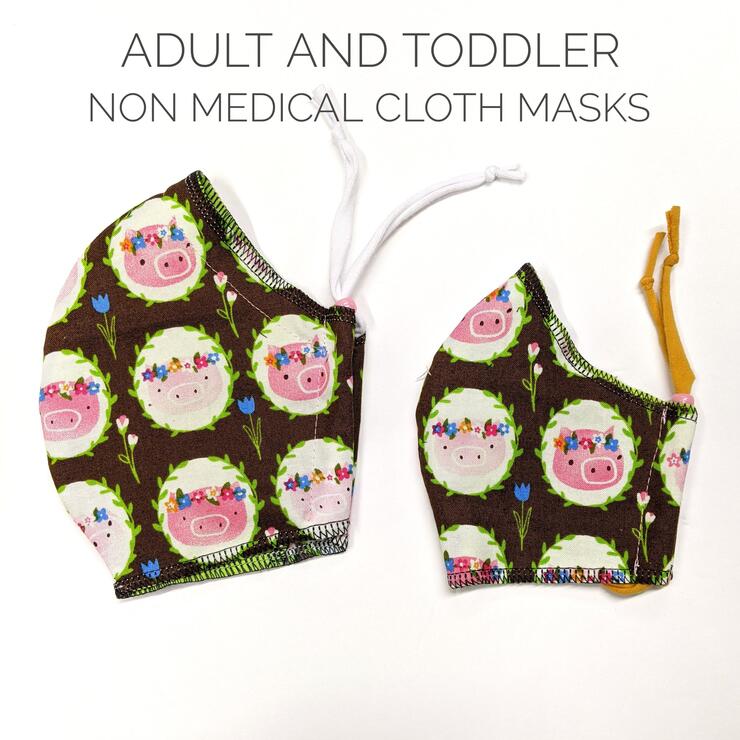 Made in Sudbury
These made-in-Sudbury masks come in adult, child, and toddler sizes–there's even the option for a matching parent/child set. The face coverings are constructed with 2 layers of 100% cotton and an easily adjustable around-the-head tie which allows for a versatile fit. Masks are available with or without a nose wire and filter pocket. Most  are made to order which allows customers to choose their own print or colour from a selection of over 100 different fabrics. To view all the prints and colours available visit maker Caitlin's Flutter Club on Facebook: www.facebook.com/groups/flutterclub).
Order yours here.
Mask-maker Charlotte creates custom-made 2-layer pleated cotton masks with a filter pocket and removable nose wire. With loads of fabric to choose from, this shop offers custom masks in various sizes. Her ready-made masks are also available for pick up or online order at the zero-waste store Nickel Refillery in Sudbury. 
Order yours via Instagram or pop into Nickel Refillery to pick one up in person. 
Once you've ordered your made-in-Ontario face mask, check out these Do's and Don'ts of mask wearing, courtesy of Canada's public health agency. And enjoy rocking your new face covering when you're out and about in your communitiy. 
If you're a Northern Ontario mask maker and you'd like to be included in this round up, send us an email: jenn@thenewbusiness.ca