The Essential Northern Ontario Holiday Gift Guide 2020
It's time for our annual holiday gift guide, and have we got some fantastic options to make your shopping experience easy this year! Every item is handmade with care in Northern Ontario–so get ready to shop local for unique gifts you can't find anywhere else.
COVID-19 has provided an unprecedented series of challenges for entrepreneurs and makers, so this holiday season, it's more important than ever to support small Northern Ontario businesses. Whether you're shopping for a seasoned camper or an outdoor newbie, a food-lover or a beauty buff, our guide has everything you need for the wilderness-minded on your shopping list — all from local makers in Northern Ontario.
Keep in mind these are one-of-a-kind items made by hand–if the gift you're looking for isn't in stock check out their shop for alternatives.
Maker: Primitive Suds
Made in: Kapuskasing
Made for: The under-10 set 
This cold-process soap is as whimsical as they come, made with olive and coconut oils and scent reminiscent of honeycomb, bergamot and caramel dipped apple. With its cheerful rainbow stripes and fun cloud topping, this soap slab is geared towards kids, but there are no rules against indulging in a little whimsy yourself. Primitive Suds also offers holiday bars and beautifully boxed gift sets if you're looking to splash out. 
Buy here.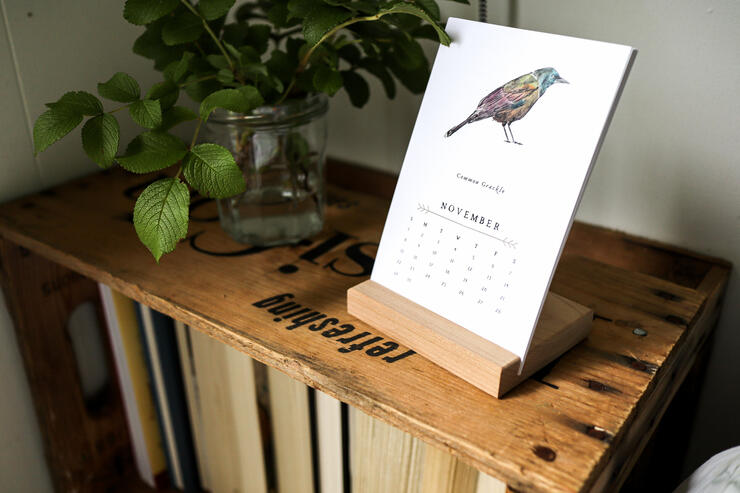 Maker: Heirloom Island
Made in: Sudbury
Made for: Nature-loving planners
This year has been a struggle for many, so looking forward to 2021 can be a mindful — and beautiful — exercise. Help someone on your holiday shopping list get into the 2021 groove with Heirloom Island's desk calendar, featuring 12 watercolour paintings of Northern Ontario's striking backyard birds. 
Buy here.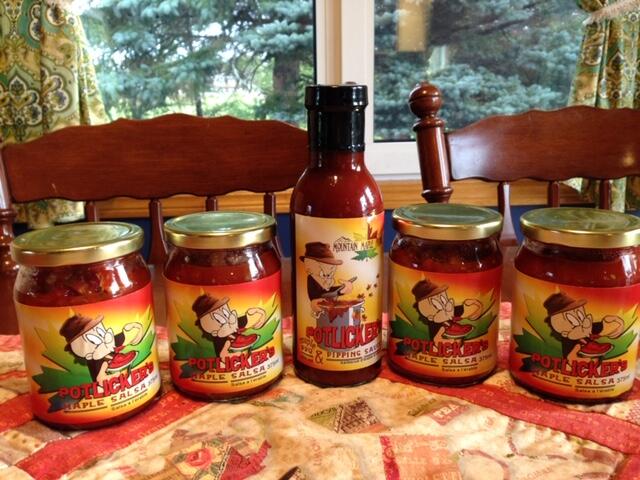 Maker: Mountain Maple Products
Made in: St. Joseph Island
Made for: The sweet-toothed foodie
Maple syrup, maple sugar and maple candy are delicious, but for an adventurous eater, they may seem old-hat. Mountain Maple — which also produces top-notch syrups, salsas, and sugars — has a fix for the discriminating foodie with its Maple Barbecue Sauce, a thick, sweet marinade that can be used for seasoning and grilling meats. Consider it for pork or poultry, or fresh-caught salmon (once it's fishing season again, of course).
Buy here.
Maker: Northern Twisted Art
Made in: Sault Ste. Marie
Made for: The wine-lover
Let's be honest: in 2020, we all drank a little more wine than we might have during a, let's just say, more normal year. And there's no shame there! To help the wine-lover in your life toast to less tumultuous days, pick up a psychedelic, cosmic-coloured wine tumbler from Northern Twisted Art. Artist Jean Becker's wine glasses are all unique and one of a kind – you may want to scoop up one (or two) for yourself. Custom orders are also available.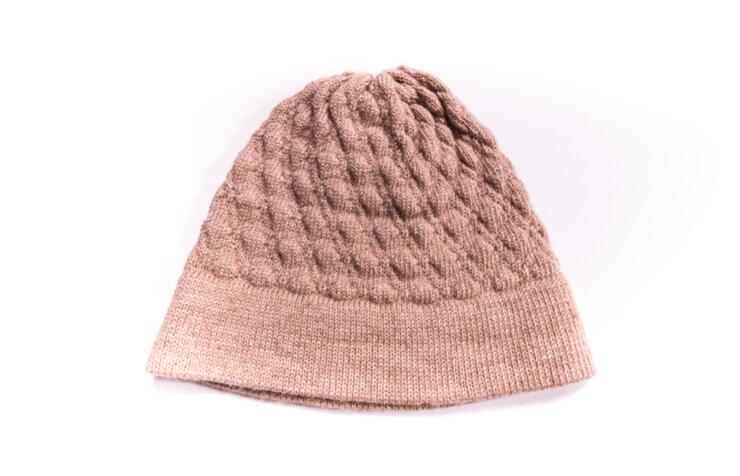 Maker: Meadowview Alpaca Farm
Made in: Bruce Mines
Made for: The snowfall stroller
If there's anyone on your gift guide who insists they'll keep up their daily constitutional as the weather cools (and why not?), they'll need a cozy hat to protect against the elements. Meadowview Alpaca Farm's textured hats are made with an alpaca wool-merino-bamboo blend — perfect for protecting against the elements. And they're cute, to boot! The shop also offers adorable stuffed alpacas and teddy bears made with alpaca fur.
Buy here.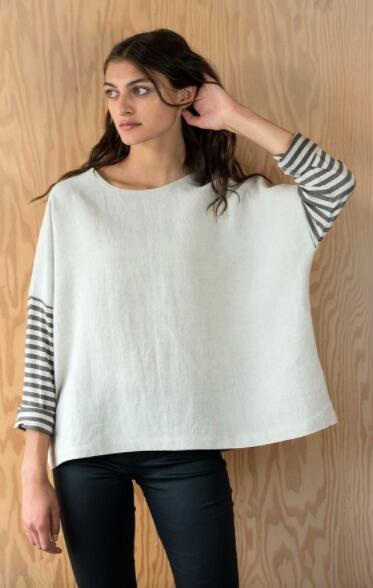 Maker: 49th Apparel
Made in: Sault Ste. Marie
Made for: The worker-from-home 
This past year, a number of individuals who would have otherwise spent their Monday to Friday at the office transitioned to working from home — and with that came the switch from business-casual to pajamas-all-day. This upcycled tunic from 49th Apparel is just as cozy as sweats and PJs, but is a bit of a style upgrade for those who are looking to add a bit of fashion to their home office. 
Buy here.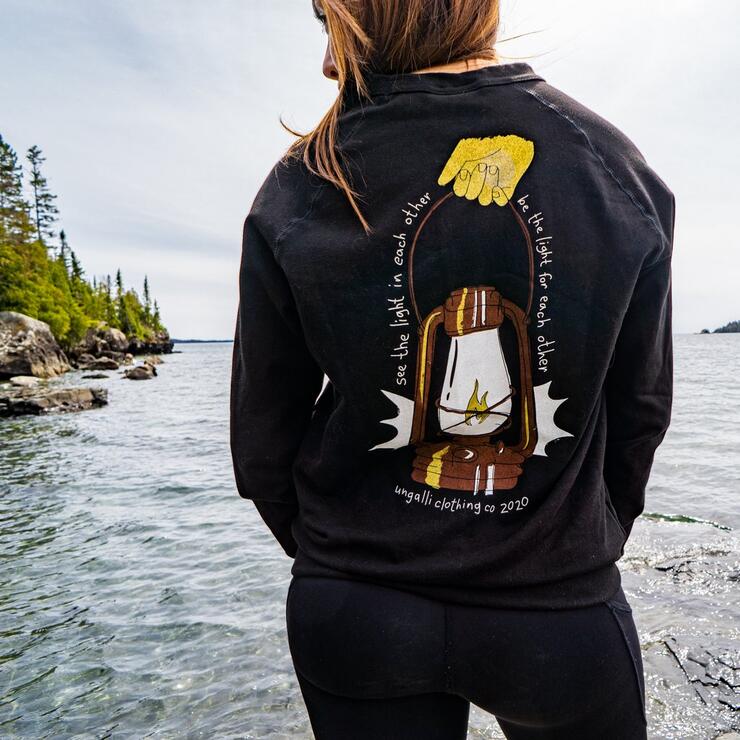 Maker: Ungalli
Made in: Thunder Bay
Made for: The eager camper
Ungalli manufactures all of their clothing with sustainable practises, including the use of textiles made from recycled materials. This pullover, which reflects the COVID-19 pandemic of 2020, sees a bright light at the end of the tunnel, and is cozy and warm enough for those on your list who can't wait to pitch a tent, take a hike, or jump in the lake next summer.  
Buy here.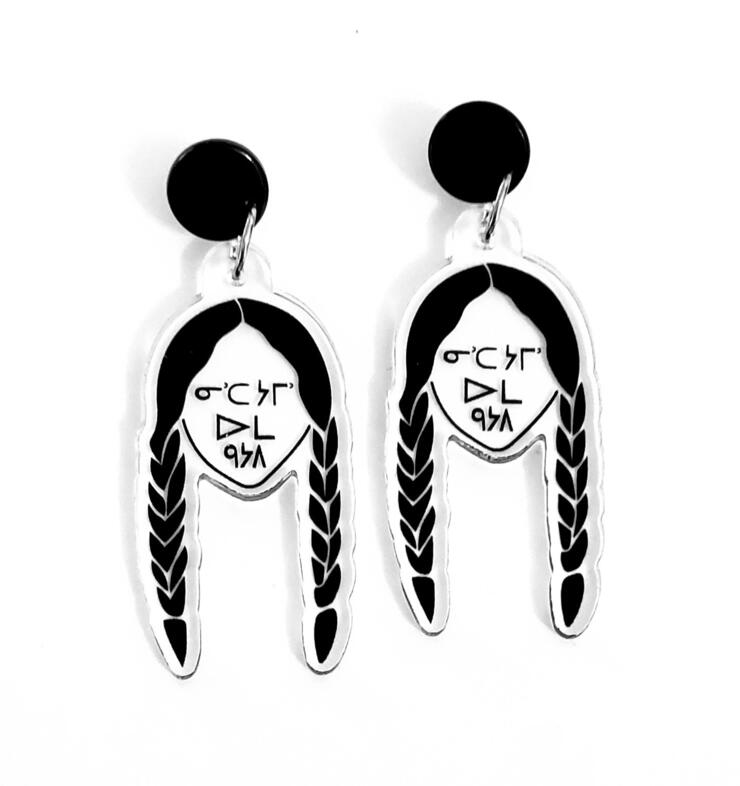 Maker: Janelle Wawia
Made in: Thunder Bay
Made for: Art aficionados 
Janelle Wawia is an artist from Opwaaganasiniing (Red Rock Indian Band) an Anishinaabe artist, and an active trapper. Her "We Are Still Here" acrylic earrings are a great way to own a small piece of her art; Wawia's diverse portfolio spans painting, beadwork, and leatherwork, all of which reflects her heritage and is respectful of the materials she uses and land she works on. For a luxury splurge, beaver fur pillows are also available. 
Buy here.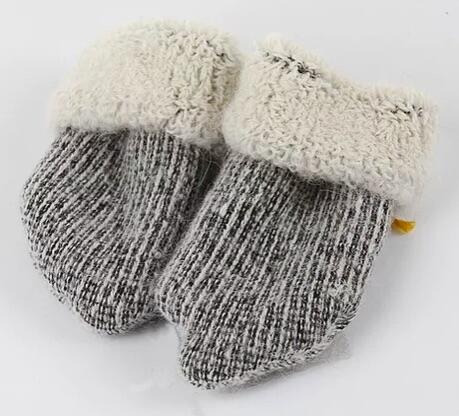 Maker: Dream Acres Alpacas
Made in: Matheson
Made for: Itty bitty babies
Tiny tots need to get outside in the fresh winter air, too, but they can't exactly move around to keep themselves warm. Parents understand the importance of bundling up their bundles of joy, and will appreciate these alpaca-wool mittens from Dream Acres: they're thumbless, with adorable fuzzy cuffs, and made from 100% alpaca wool. Bonus: they can be worn as extra-thick socks, too! 
Buy here.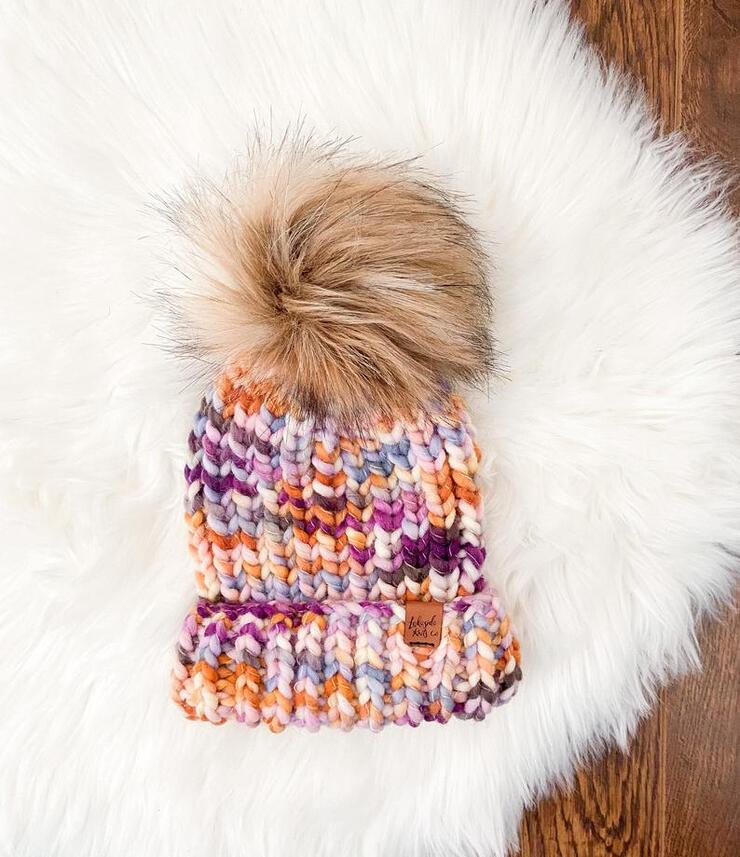 Maker: Lakeside Knits Co.
Made in: New Liskeard
Made for: Junior ski bunnies
These 100% wool toques from Lakeside are available in sizes for the whole family, from infants to adults. This toque is sized for kids aged 4-6 — which is to say, those with a lot of energy for cold-weather activities. With its bushy pom-pom and bright, tight knit, the toque is sure to keep kids warm all day, from their first snow angel to their final toboggan run down the hill. 
Buy here.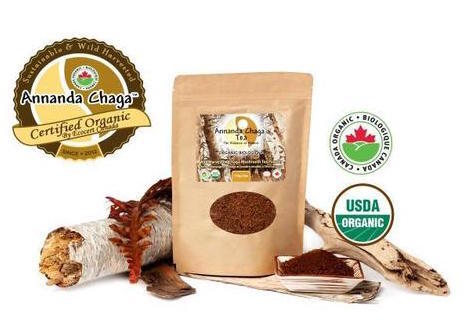 Maker: Annanda Chaga
Made in: Sault Ste. Marie
Made for: Health-conscious yogis
Chaga mushrooms are an It ingredient in holistic nutrition circles, touted for their purported ability to lower blood sugar, boost the immune system, and provide a wide variety of vitamins and minerals, among other benefits. Chaga mushroom powder can be added to just about everything, from hot tea to soups and stews — a truly flexible way to add fantastic fungus to any meal.
Buy here.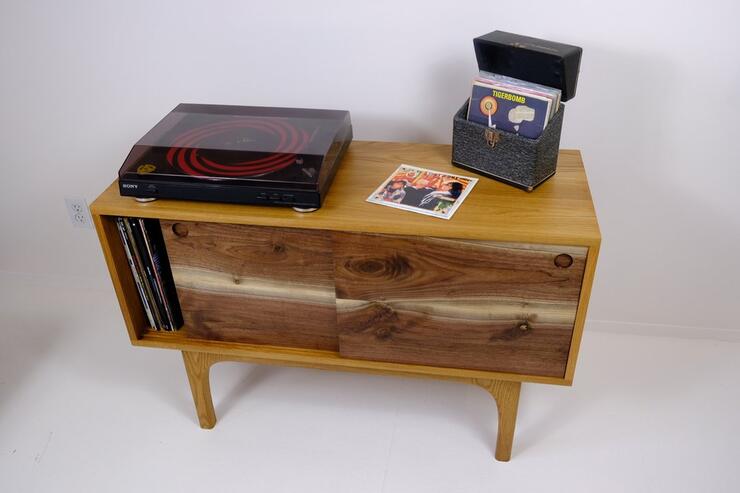 Maker: Chuck and Wood
Made in: North Bay
Made for: An occasion
Okay, so a credenza isn't exactly a conventional Christmas gift. But you may be celebrating a fifth anniversary (which, traditionally, is the "wood" anniversary), or have the opportunity to go in with a few friends or family members to surprise a new homeowner with a big, beautiful piece of handmade furniture. The shop also offers charcuterie boards and cutting boards if you're looking for smaller handmade items. 
Buy here.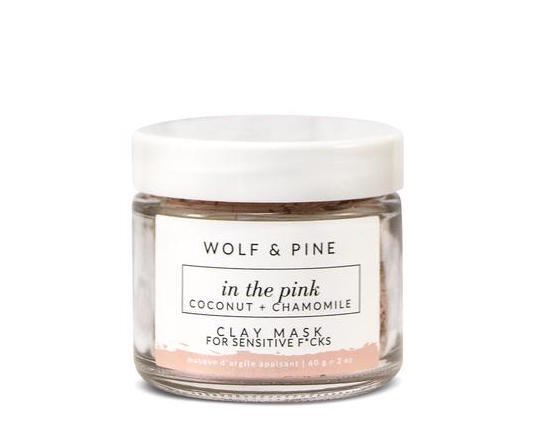 Maker: Wolf and Pine
Made in: Lively
Made for: The service worker
During COVID-19, restaurant and bar staff, grocery store checkout clerks, and those working retail positions have experienced extreme stress at work. Those who are still working (some restaurants and bars have closed due to an uptick in cases) are still on their feet, and masked for the entirety of their shift. Give them a break — and a much-deserved mini-facial — with this face mask, made with clay, coconut milk, and soothing chamomile. 
Buy here.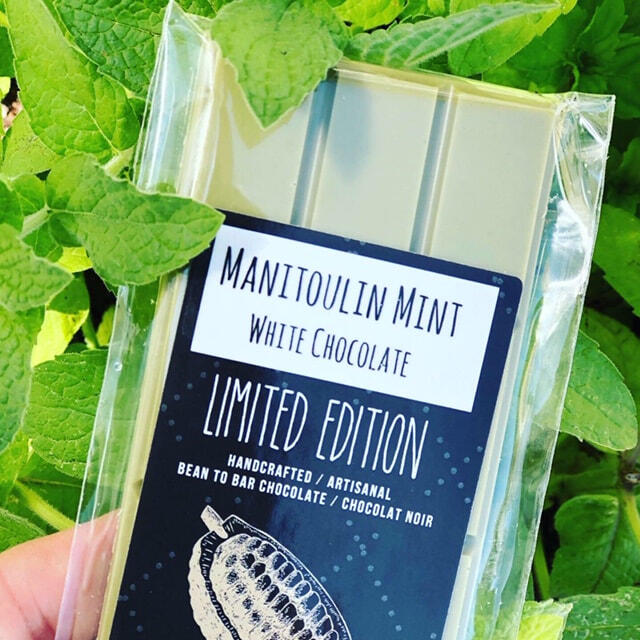 Maker: Finnia Chocolate
Made in: Manitoulin Island
Made for: The bean-to-bar nut
The perfect stocking-stuffer for chocoholics with refined taste, Finnia Chocolate's Manitoulin Mint bar is made with five varieties of mint grown on Manitoulin, plus a bit of extra punch from natural peppermint oil. Other popular bars include the Split Rail Oat Stout Dark Chocolate made with local stout or the Sweet & Salty Canadian made with maple sugar. 
Buy here.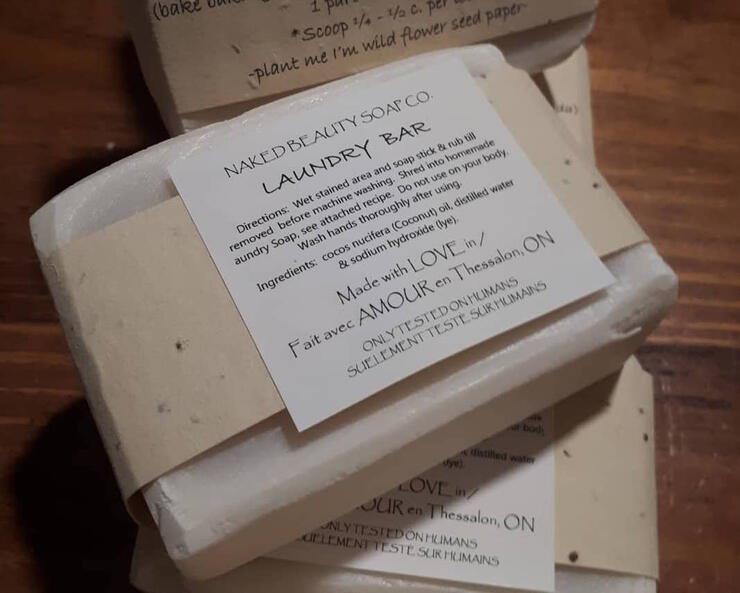 Maker: Naked Beauty Soap Co.
Made in: Thessalon
Made for: The new parent
Everyone does laundry, but few people do as much laundry as those who've just welcomed a little bundle of joy into their lives. Add a bit of all-natural novelty to their laundry routine with the Naked Beauty Soap Co. laundry bar, a slab of coconut oil-based goodness that effectively pre-treats spills and stains with no harsh fragrances or chemicals. Bonus: it comes wrapped in plantable seed paper, which can be laid on fresh soil as soon as the ground thaws. The shop also offers handmade soaps, deodarants, and lip balms. 
Order via Facebook.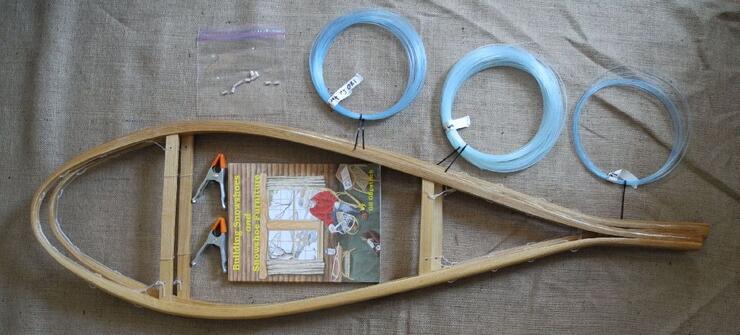 Maker: Lure of the North
Made in: Espanola
Made for: Outdoorsy DIY-ers
Fans of the History Channel series Alone will recognize Lure of the North as the brainchild of Kielyn Marrone, Season 7's third-place contestant. This snowshoe-weaving kit is perfect for wilderness travellers looking for a project this winter. The kit comes with all the materials they'll need, while Lure of the North provides several instructional YouTube videos to guide them as they weave.
Buy here.
Maker: The Wooden Kind
Made in: Sudbury
Made for: Naturalists-in-training
These handmade wooden animals will help parents introduce Northern Ontario's incredible wildlife to young ones. Each four-piece set includes a beaver, moose, bear, and deer, and is made from all-natural walnut wood. Other sets include walkie-talkies, magic wands, and baby rattles. 
Buy here.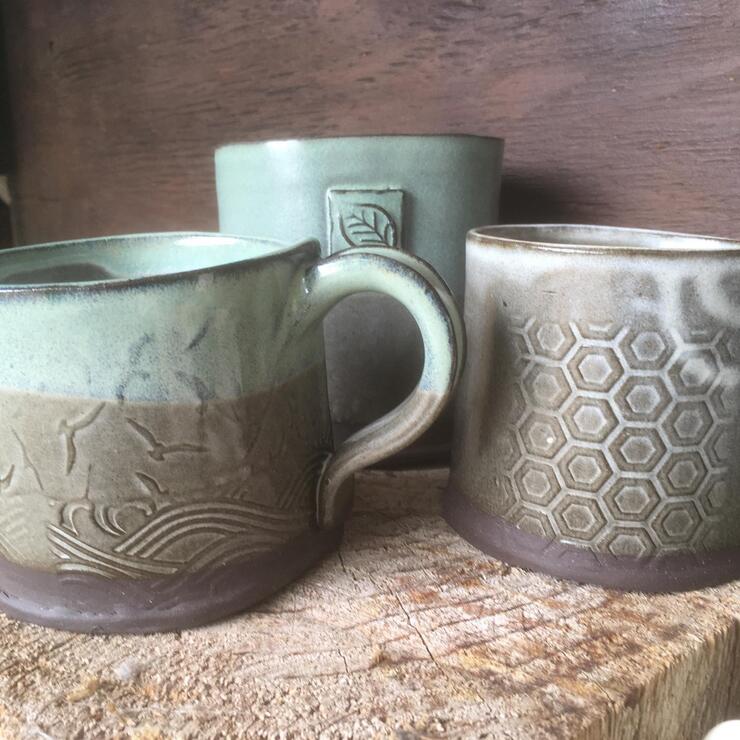 Maker: Feather and Fern Studio
Made in: Kagawong
Made for: Caffeine addicts
Feather and Fern's one-of-a-kind handmade pottery will add a bit of rustic ritual to anyone's morning coffee. Plus, they're wide and deep, allowing for an extra large helping of caffeine for those who might need it (for whatever reason).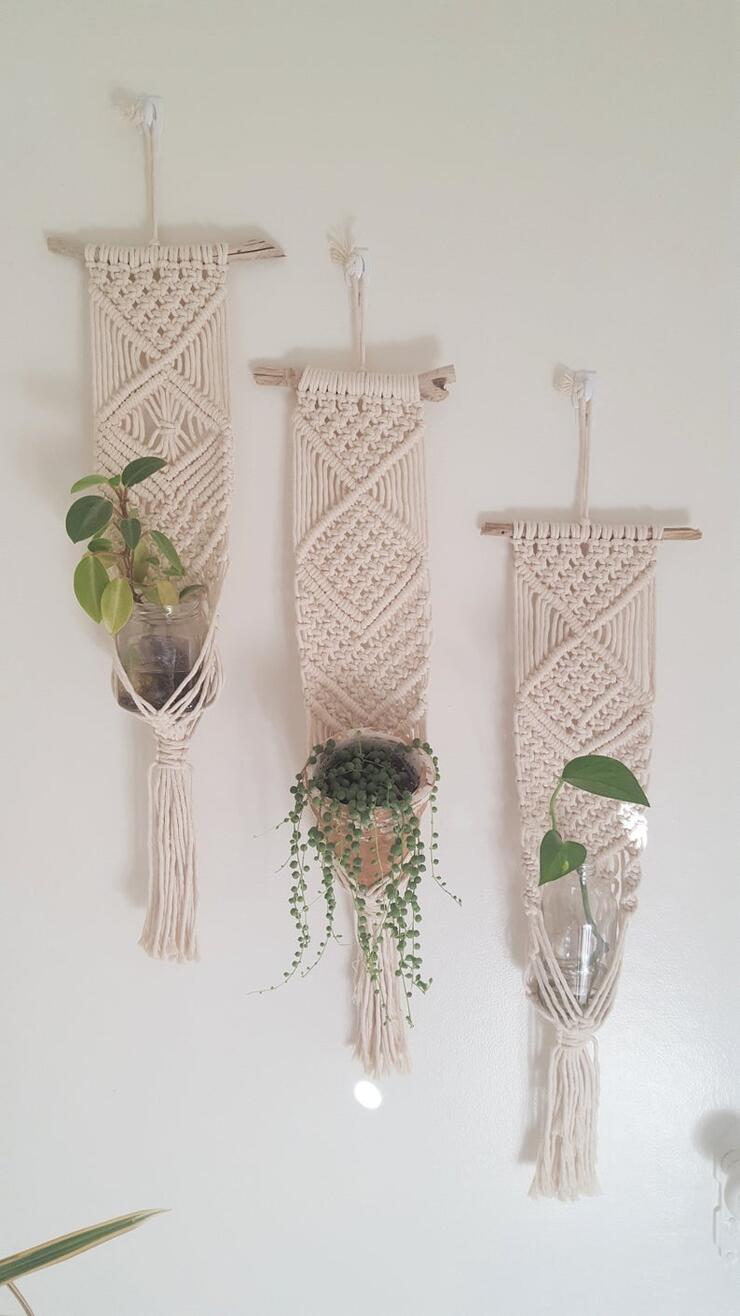 Maker: Sun And Soil
Made in: Sudbury
Made for: Plant parents
These 70s-reminiscent macrame plant holders hang flush to a wall, so they can be placed in any room where there's a window for sunlight — no need to find empty space on a curtain rod. They're made to order in a choice of six colours, so they'll fit any decor style. 
Buy here.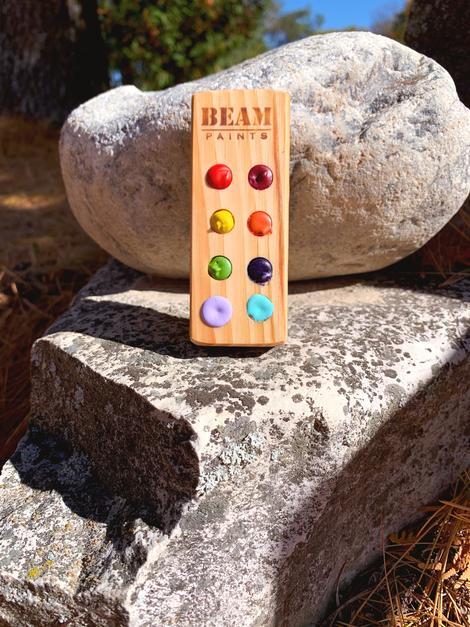 Maker: Beam Paints
Made in: Manitoulin Island
Made for: Budding artists
Beam Paints is an Indigenous-owned, female-led company that makes paint palettes using Indigenous pigment-making traditions. "Tisgeh'dah" means "let's colour" in Ojibwe; this primary-colours palette is perfect for young artists. 
Buy here.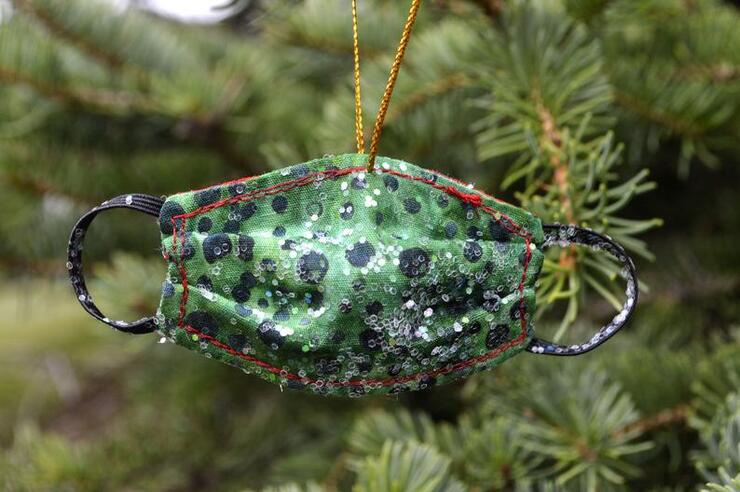 Maker: Blue Ladybug Design
Made in: Marathon
Made for: Canadians who care about each other
It wouldn't be a 2020 gift guide without an entry for the world's latest must-have accessory: the face mask. After repeated wears to work, school, and the grocery store, it's probably time to upgrade your family's worn out masks with fresh, fun new ones! Choose from a selection of Blue Ladybug Design's handmade masks with tons of fabric and fit options. The shop even offers mini mask ornaments for the tree! For more designs, check out our round up of the best Ontario-made masks and stock up on some fun face coverings for the whole family. 
Buy here.
Whichever made-in-Northern-Ontario gifts you choose to give this year, you can feel good about shopping locally and supporting the small businesses in our communities. Happy shopping everyone! Stay safe, socially distanced, and full of eggnog. 
Are you a Northern Ontario maker? Have you got an item you'd like to let us know about? Drop us a line at jenn@thenewbusiness.ca. We'd love to hear from you.