7 Neat Town Slogans in Northern Ontario: Some new, some old, and some unexpected
Gardens, gold, and the North's prettiest village—these Northern Ontario towns are known for some unusual things!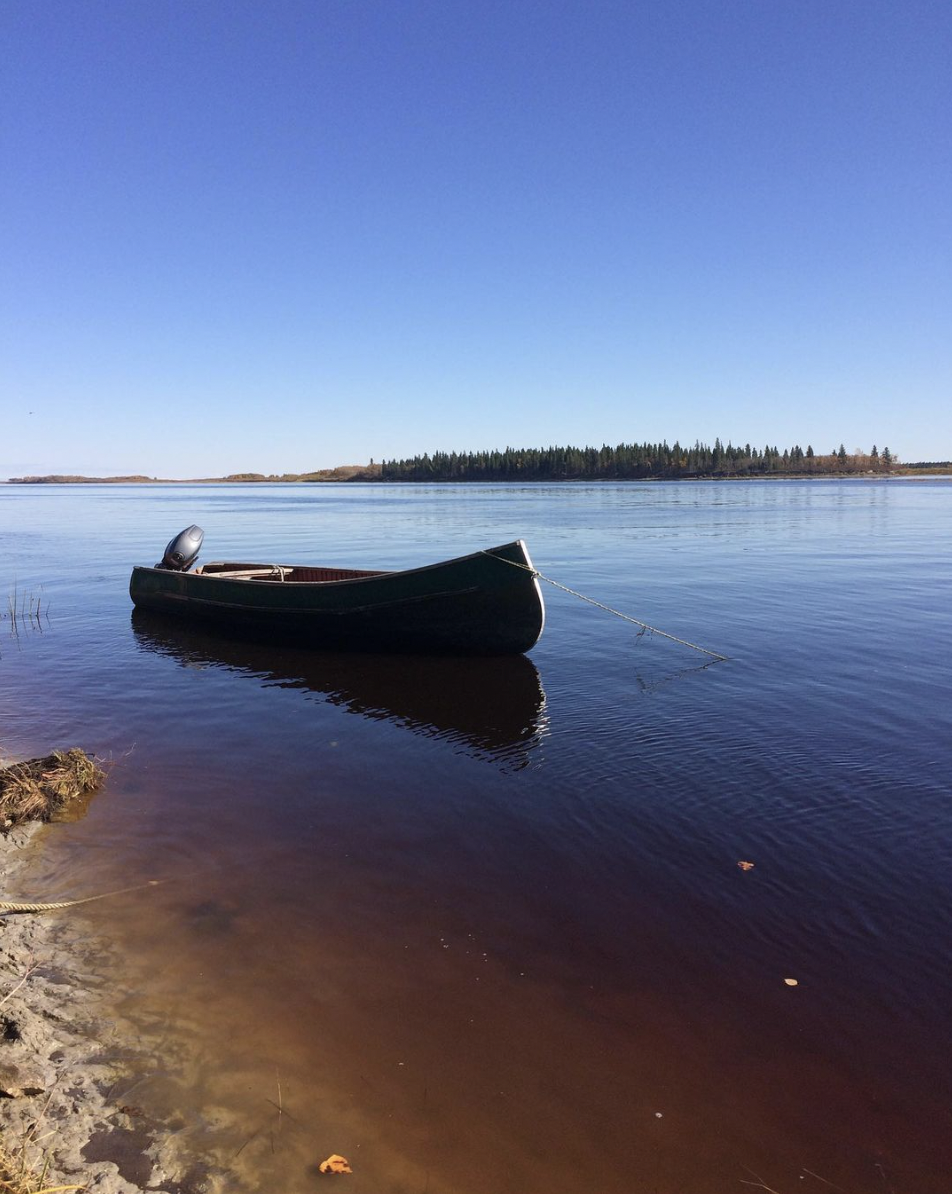 Northern Ontario has thousands of stories waiting to be uncovered, and many of them are captured in the town slogans that we see for a few seconds along the side of the road.
Today, we're introducing seven—some you've heard of before and others you're just hearing about now!
1. "Garden Town of the North"
In 1909, when the world caught news of the Porcupine Gold Rush in Northern Ontario, an American-born Montreal entrepreneur Frank Harris Anson thought he'd try his luck at finding gold. He travelled to an area northeast of Timmins on the banks of the Abitibi River. But instead of finding gold, he discovered a massive forest. In 1912, Anson established the Abitibi Power & Paper Company which became the largest newsprint mill in the world. Soon, the Town of Iroquois Falls was established. Anson hired a landscape architect to replicate the fashionable British Garden City movement that fused aesthetics with utility. For this reason, you'll see curvilinear residential streets on a grid. Soon, a town motto, "Garden Town of the North," was born. Even though the mill has since closed down, you'll find lots to explore here. Visit the old-growth Crown forest that surrounds Nellie Lake, take in a hockey game at the Jus Jordan Arena, or enjoy a night out bowling at Earl Porter Lanes. 
2. "Model Town of the North"

Located on the TransCanada Highway in Northeastern Ontario is Kapuskasing, a bilingual town of some 8000 people. In the 1920s, Kimberly-Clark (makers of Kleenex) joined forces with the New York Times to build a paper mill on the Kapuskasing River. It turns out that the spruce trees in this area were of a superior quality that produced excellent paper. Kapuskasing was the first provincially-planned single resource town in Ontario, coined the "Model Town of the North." The mill is now under new ownership, but there is an exhibit documenting the mill's history at the New York Times newspaper museum in New York (unfortunately closed to the public). The next time you pass through Kapuskasing, visit the Fromagerie Kapuskoise, get a reading at Chakra Flow, or dine at the longstanding Canadian/Italian restaurant, Papa Franco's.
3. "We Touch the Edge of the Arctic"
If you love the wilderness, adventure, and stunning Arctic landscapes, you'll love Moosonee. This Cree community of 1500 people is located on Moose River, near the glittering south shore of James Bay (which is the southern edge of the Arctic Ocean). To get there, it's only a 55-minute flight from Timmins on Air Creebec, or a 5-hour scenic journey on the Polar Express from Cochrane. Get acquainted with the area by taking a tour provided by Moose River Tours. Take in a minor hockey game, go for a yummy lunch at Moose Country Bbq, and later visit the Moose River Migratory Bird Sanctuary. A quick ferry ride away (or ice road in the winter) is Moose Factory Island, the home of Moose Cree First Nation. Enjoy the local radio station, The Island 107.1 FM, learn about hometown band, the Relic Kings, or visit the Cree Cultural Interpretive Centre. Check out the Paytahchemowin newsletter for town happenings.
4. "Built on Paper and Laced with Gold"
If you're scratching your head at this one, here are a few clues. This Northwestern Ontario town was known as 'The Peninsula' due to its location on a peninsula in Lake Superior. A bustling mill existed here that closed in 2009, but the gold industry kept the town alive. Opening in the 1980s, the Hemlo Gold mine has produced more than 2.8 million ounces of gold. Have you guessed it yet? It's Marathon. Marathon is a bilingual town of around 3100 people that's home to Dyer's Baseball Park (which hosts a mixed slow pitch league), Red Sucker Provincial Park  (known for its raised cobble beaches), the Olympic Trail (where the Canadian Team practised before the 1995 Nordic World Ski Championships), and Jack's Restaurant Marathon. (Don't forget to try the Sambuca prawns!)
5. "Jewel of Lake Huron"
Bruce Mines is a small town of around 600 people on the north shore of Lake Huron. Driving through, you may never know that a bustling copper mining industry existed here. In 1847, hundreds of years after Indigenous peoples discovered the glimmering metal, the first commercially successful copper mine in Canada opened. It was a wildly successful operation, noteworthy in North America, that employed skilled Cornish workers. Mining has been gone for decades, but there's still lots of history to see here. First, grab some water and hike the Historic Mines trail, where you can see evidence of the old railway and mines. Make an appointment to visit the Bruce Mines & District Museum. There are over 7,000 artifacts here! Grab a bite at the appropriately named Copper Bean Cafe and visit the Old Bank Antiques Market, which, according to the owner, has "something for everybody, the old, the young, the off the wall one of a kind thing from yesteryear up." 
6. "A Place of Peace and Freedom"
Thessalon First Nation is located on the scenic north shore of Lake Huron, one-hour east of Sault Ste. Marie. This Ojibway community, not to be confused with the neighbouring Town of Thessalon, has around 150 residents, with a total membership of approximately 1000 people. The hub is the community centre on Bush Road, home to a public library with an extensive collection of Indigenous works. A popular mainstay is Rob's Variety Gas & Restaurant at 27 Maple Ridge Road. Further south, near the water's edge, are the Pow Wow grounds, where Thessalon First Nation celebrated its 27th annual Pow Wow in July 2022. Recently, the community was the 2022 Jays Care Indigenous Rookie League champion for the Algoma Region.
7. "Ontario's Prettiest Village"
For years, a small community on the north channel of Manitoulin Island has been called "Ontario's Prettiest Village." Once you visit Kagawong, a community in Billings Township, it's easy to see why. One of the first sights you'll see is the iconic red and white lighthouse built in the 19th century that's still in operation. Nearby is The Old Mill Heritage Centre, located in an old pulp mill that once shipped spruce pulp to Michigan and used to make Sears-Roebuck catalogues. On Main Street, a 105-year-old building was transformed into a delicious mainstay, Manitoulin Chocolate Works. A few steps away is a quirky life-sized game board where people can play chess, tic tac toe, or Manitoulin Twister. Nearby is the Boo-Bah-Lou Candy Corner and Manitoulin's newest ice cream shop, Buttercup Ice Creamery. A visit to the iconic Bridal Veil Falls is a must! Find out more things to do on Manitoulin Island with this insider's guide. 
We'd love to hear about the slogans you've come across in your travels. Let us know!