The Essential Northern Ontario Holiday Gift Guide 2022
It's time for our annual holiday gift guide, and have we got some fantastic options to make your shopping experience easy this year! Every item is handmade with care in Northern Ontario.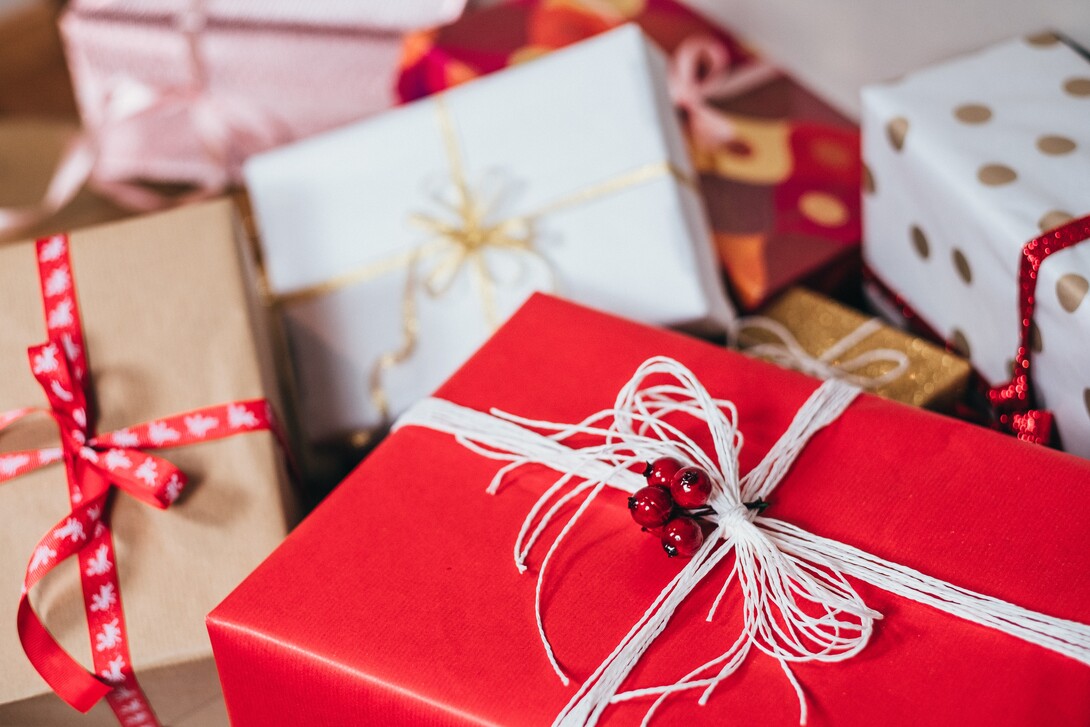 One of my favourite places in Sudbury when I was growing up was a fantastic gift shop on Regent Street called Pits'. It featured Canadian arts, crafts, and gifts, and I loved browsing its shelves for unique, one-of-a-kind items. Our annual gift guide is filled with artisans and small businesses from across Northern Ontario—bringing you a shopping experience reminiscent of those Northern Ontario gift shops and general stores just like Pits'.
Shop Northern Ontario businesses, Indigenous artists, and local crafters this holiday season and give the gift of something truly unique! 
Here is our 2022 gift guide packed with locally made Northern Ontario treasures. 
For the food and beverage lover on your list
Maker: Triple Dog
Made In: Kagawong, Manitoulin Island, Ontario
Made for: Foodies who like it hot
Spice up the holidays with unique spices and sauces made with natural preservatives and without salt. Triple Dog Dare's flavours are unique (hello, blueberry habanero pork sauce!?) and offer various degrees of spiciness. Their sauces are also gluten-free and vegan-friendly. If you are purchasing for someone with an allergy, reach out to Triple Dog Dare and let them know. Their products are free of the 14 top allergens, and they are happy to answer any ingredient questions.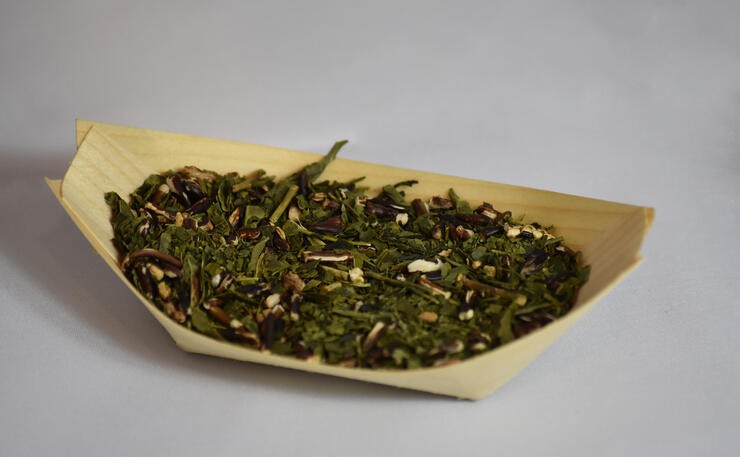 Maker: Tea Horse
Made in: Thunder Bay, Ontario
Made for: Tea lovers
Tea with a twist, Tea Horse creates and produces an industry-first selection of custom-roasted wild rice (Ojibwe: manoomin) and tea blends. If you know a tea lover who enjoys green tea, try their ManoominCha tea, which combines the sweet grassiness of green tea with the aroma and nutty characteristics of wild rice. They also have ManoominCha Dark, which features roasted green tea and whole rice, creating a full-bodied mocha flavour. Learn more about Tea Horse here.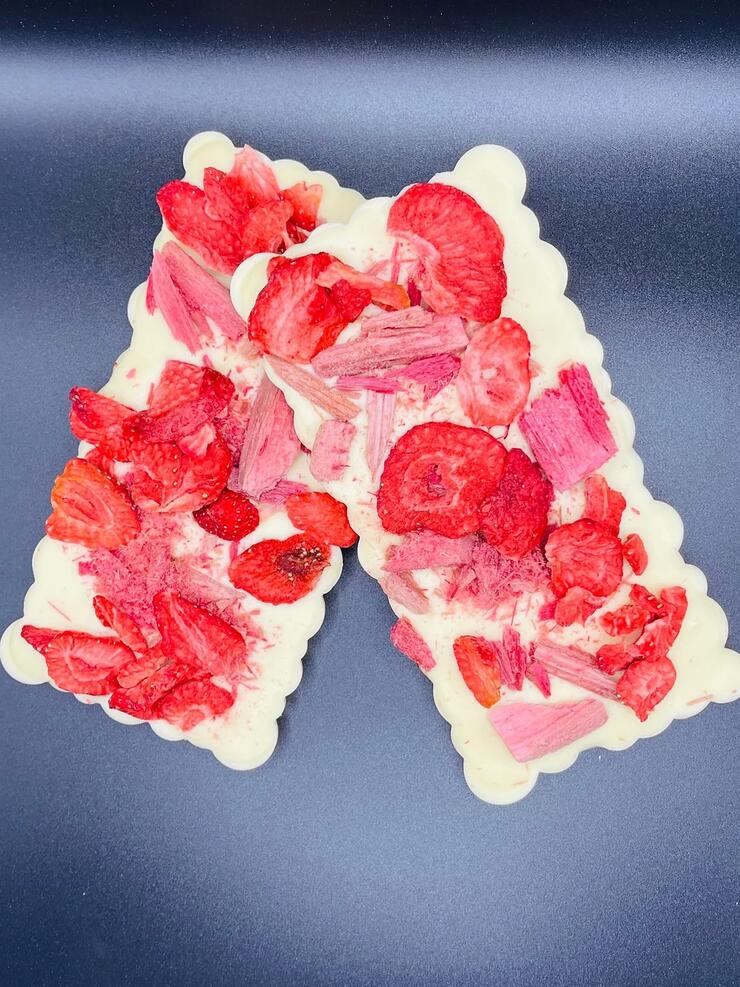 Maker: Raven Rising
Made in: Sudbury, Ontario
Made for: Chocolate cravers
Raven Rising's focus on traditional ingredients sourced from Indigenous people and businesses in Canada and globally make their chocolate a must-try. Their strawberry rhubarb chocolate is not only irresistible for its colour, but the combination of tart and sweet flavours against creamy white chocolate make it melt in your mouth! Learn more about Raven Rising here.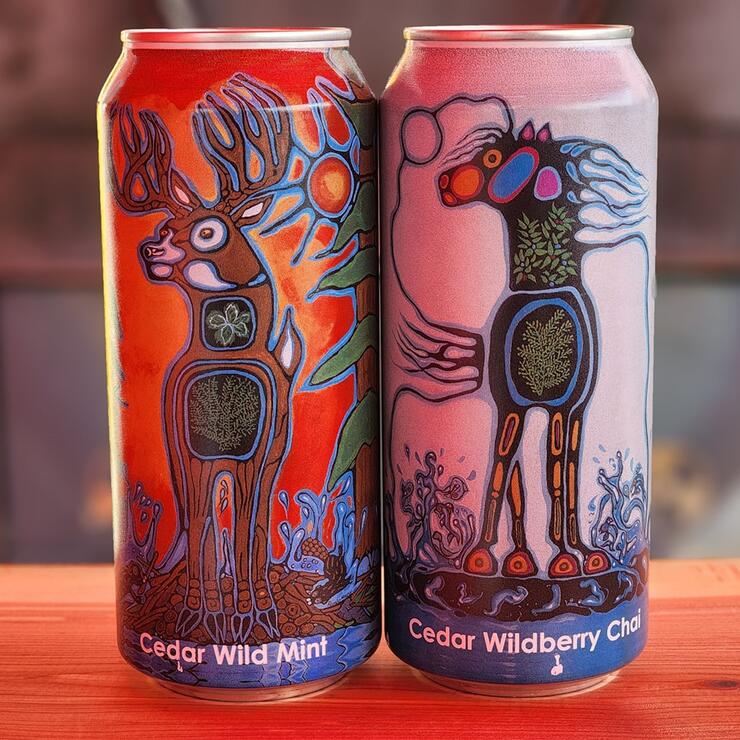 Made by: Treeteas Brewing Company
Made in: Elliot Lake
Made for: Healthy 
These cedar-infused teas are best enjoyed over ice. Find them in local spots around Sudbury, Elliot Lake, and Spanish.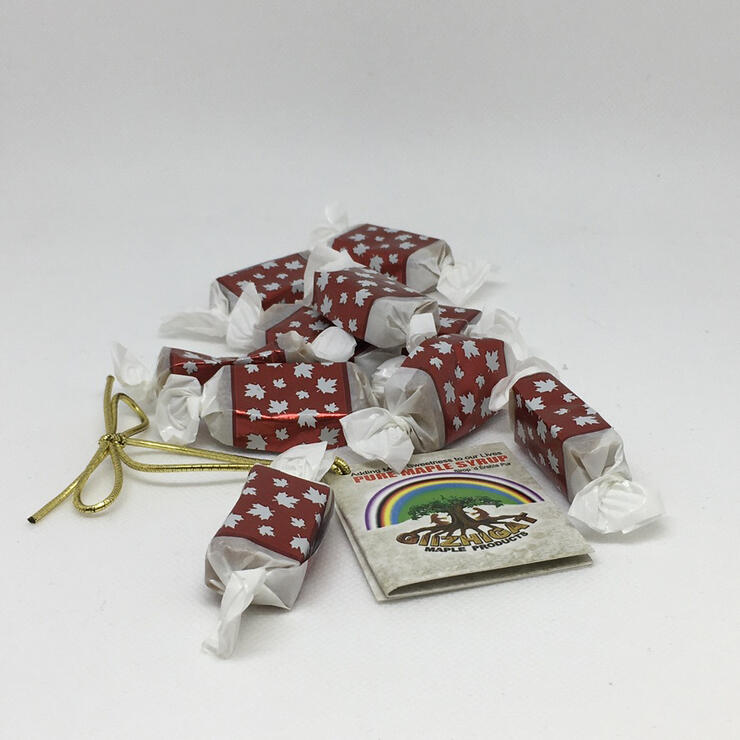 Maker: Giizhigat Maple Products
Made in: St. Joseph Island, Ontario
Made for: Sweet tooths
Celebrate the art of making maple syrup, by purchasing from a business that grew from family tradition. From their current home on the Six Nations of the Grand River, Deborah and Isaac Day's produce and sell maple syrup, maple butter, maple sugar, and maple leaf candies. They also sell maple-flavoured toffee – the perfect stocking stuffer for the sweet tooths in your life. If you're looking for something different, be sure to take a look at their inspirational greeting cards and clothing.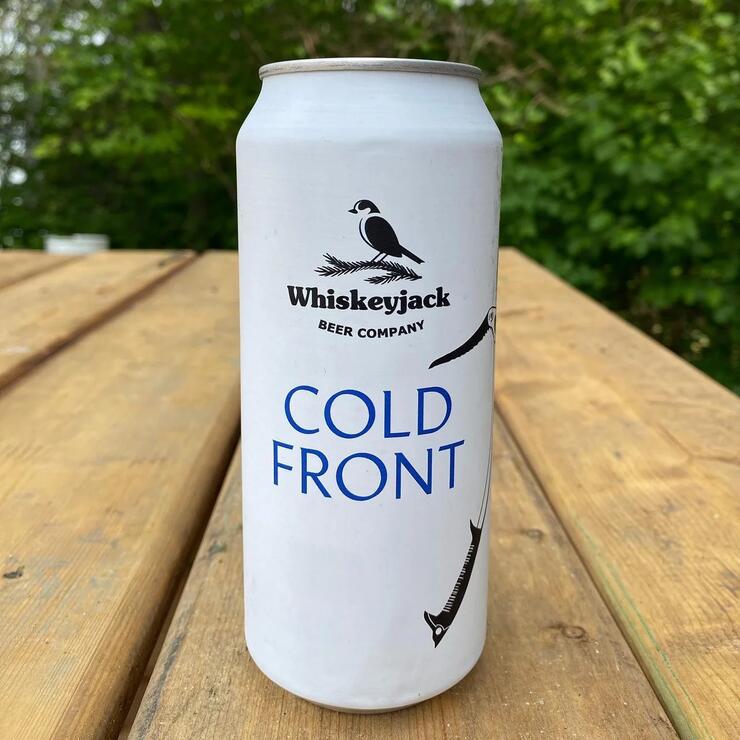 Maker: Whiskeyjack Beer Company
Made in: New Liskeard, Ontario
Made for: Craft beer fans
Whether it's to gift or to share, if you have a craft beer fan in your life, they will appreciate this breath of fresh Northern winter air in a can. Touted as crisp and dry, Whiskeyjack beer ships anywhere in Ontario. 
for the bookworm on your list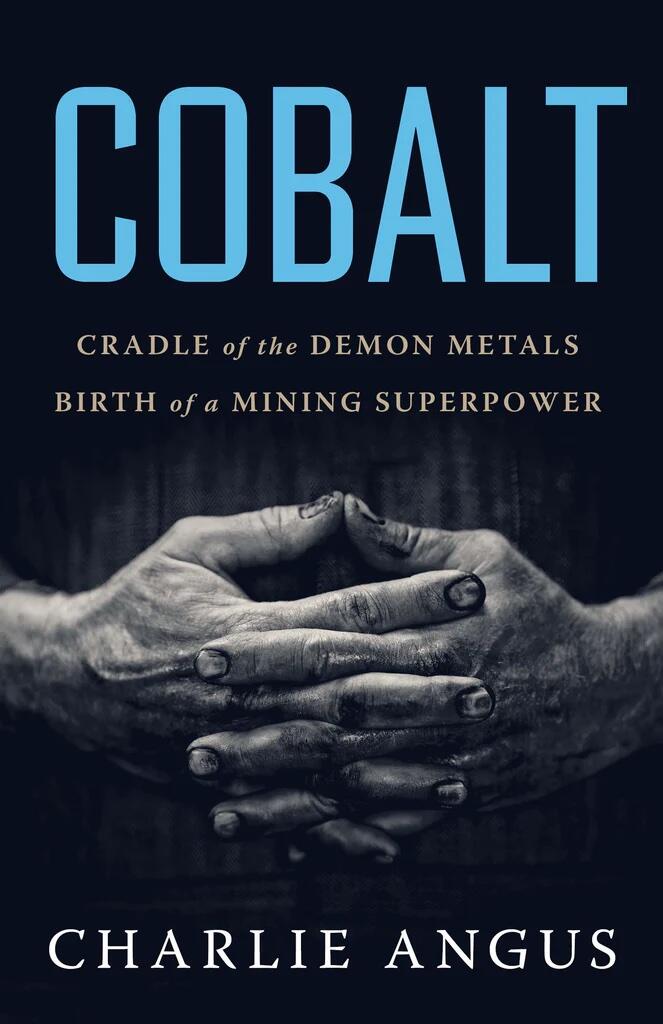 Maker: House of Anansi Press Inc.
Made in: Cobalt, Ontario
Made for: History bibliophiles
If you're not familiar with Charlie Angus he's a long-time Federal Member of Parliament for the riding of Timmins-James Bay, and has authored eight books about the North, Indigenous issues, and mining culture. His latest book, Cobalt, digs into Canada's complex history of cobalt mining. He explores the theft of Indigenous lands, the exploitation of a multicultural workforce, and the environmental ramifications caused by international resource extraction. 
Maker: Coach House Books
Made for: Mystery-loving bibliophiles
While the author and translator of this book are not from Northern Ontario, And Miles to Go Before I Sleep starts in a small community founded around a mining site in Northern Ontario near Kirkland Lake. The story centers around the disappearance of a woman named Gladys and her daughter, Lisana, who hop on the Northlander train – never to be seen again. This is a captivating novel from the author whose two previous novels, House of Sighs and Jeanne's Road, were finalists for the Governor General's Award.
Maker: Latitude 46 Publishing
Made in: Sudbury, Ontario 
Made for: Sports-loving bibliophile
Hockey fans and history buffs will howl in excitement when they receive Leading the Pack: 50 Years of Sudbury Wolves History this holiday season. Written by a lifelong Sudbury resident, this book is a comprehensive history of the Sudbury Wolves franchise. It follows the Wolves through their admission into the OHL in 1972 and chronicles the team's ups and downs.
for the fashionable ones on your list
Maker: Primitive Suds
Made in: Northern Ontario 
Made for: Older kids, teens and young adults
Primivte Suds offers small batch, cold process soaps in a ton of fun scents and colours. In addition to themed soaps, such as Glow by Moonlight, the shop offers gift boxes and bath milks. A fun gift for the young and young at heart that smells great too!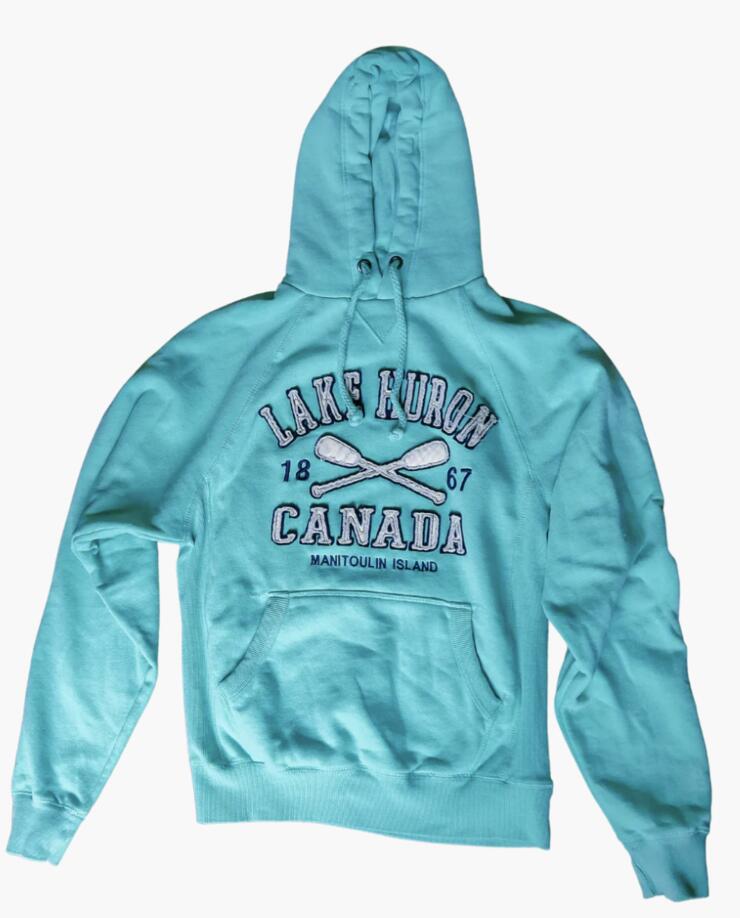 Maker: Island Home Outfitters
Made in: Mindemoya, Manitoulin Island, Ontario 
Made for: Anyone who loves a cozy sweater
Forget brand-named sweatshirts you can buy anywhere! The Lake Huron pullover sweatshirt is one of Island Home Outfitters' most popular items and comes in different colours and sizes XS to XXL. It's warm and the perfect gift to ship anywhere in Canada. This sweatshirt is also available in children's sizes.

Maker: Katie's Creations 
Made In: Timmins, Ontario
Made for: The long-haired superhero fan 
Handmade scrunchies with a superhero theme, these scrunchies are adorable, durable and fun. When you see the selection, it will be hard to buy just one!
Maker: Hawberry Farms
Made In: Manitoulin Island
Made for: Students
Available in a variety of patterns, when you purchase a reusable microwaveable popcorn bag, it comes with two servings of fresh popping corn. Machine washable and easy to store, this is the perfect gift for college or university students living away from home and on a budget.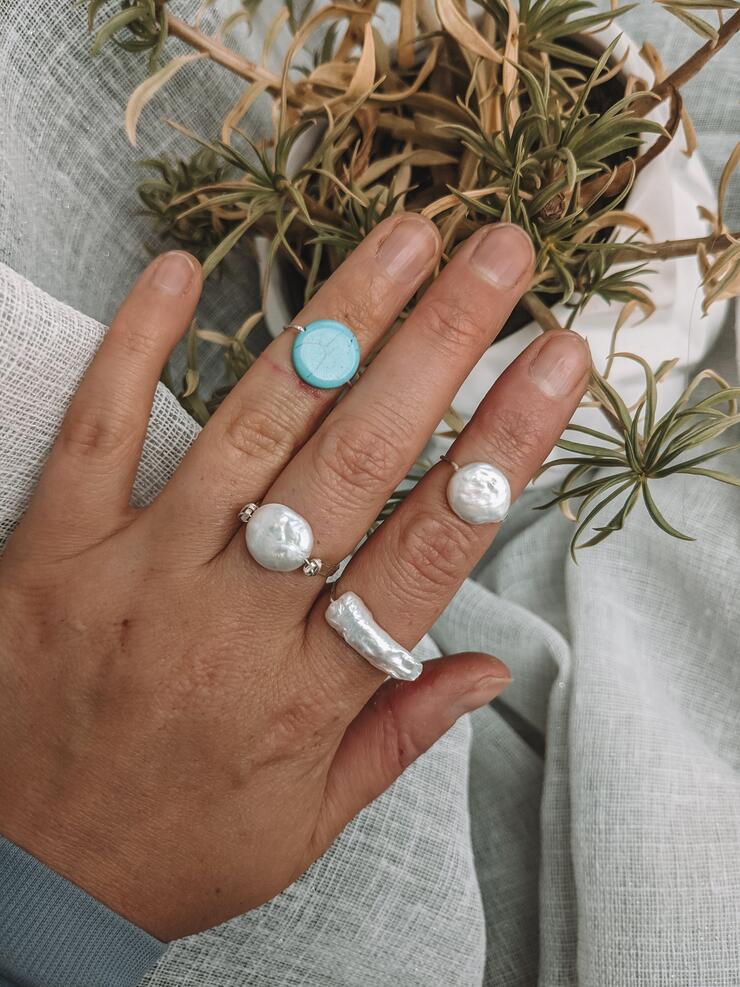 Maker: Wave Maker Designs
Made In: Timmins, ON
Made for: Jewelry lovers
Modern jewelry with a classic touch, Wave Maker Designs makes and sells earrings, bracelets, necklaces and more. Their sterling silver pearl coin ring is an excellent gift on its own or midi as a stacker. They are made to order and available in all sizes. It's okay if you gift this jewelry to yourself as well as others. I won't tell.
for the home decor lover on your list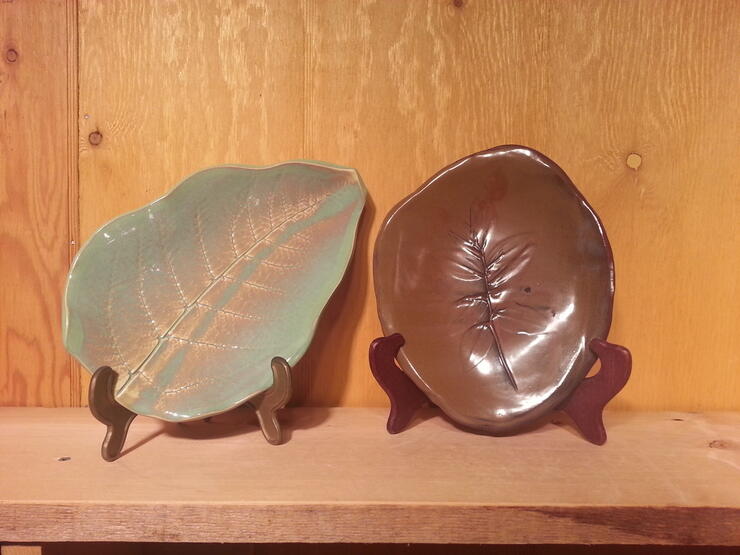 Maker: Cory Booker Pottery & Arts
Made In: Algoma Mills, Ontario
Made for: Frequent entertainers
One-of-a-kind pottery pieces are a welcomed addition to any home! These functional yet unique leaf plates reflect the landscape of Ontario's North Shore and are perfect as serving dishes, conversation pieces or as décor. Cory Booker has pottery for every room of the house, including the bathroom.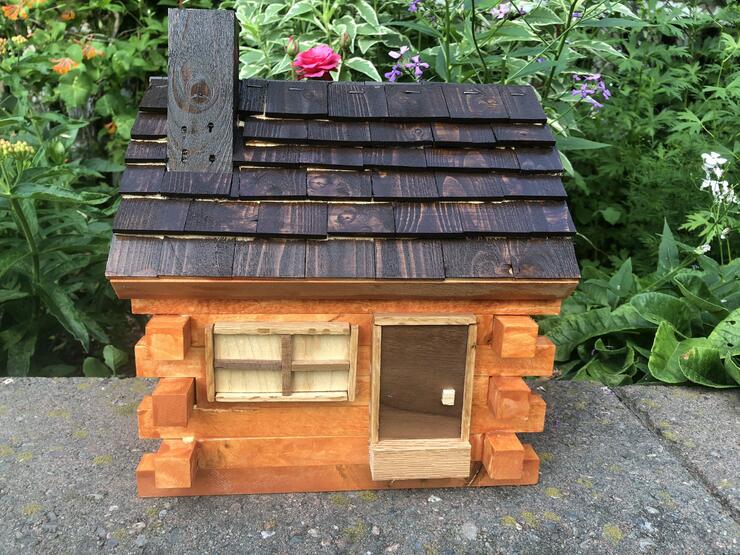 Maker: Northern Workshop
Made In: Sault Ste. Marie, Ontario
Made for: Bird watchers
All the neighbourhood birds will want to reside in this handmade, rustic log cabin birdhouse made from eastern white pine. If you want something for the squirrels too, check out the squirrel picnic bench.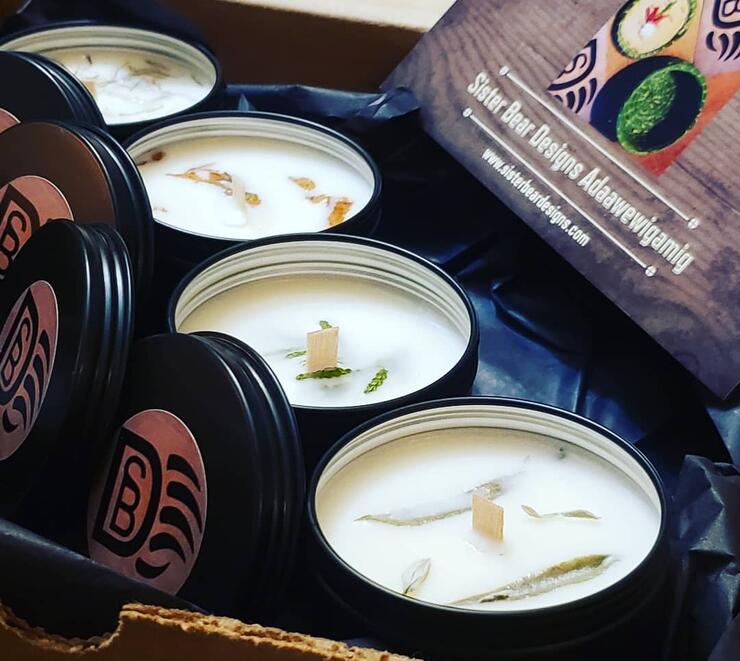 Maker: Sacred Bear Designs
Made In: Thunder Bay, Ontario
Made for: Candle collectors
If you're looking for a holiday hostess gift, give the gift of peace, tradition, and aroma with a candle from Sacred Bear Designs. These unique soy candles contain hand-harvested sacred medicines, and their wooden wicks give off the comforting sound of crackling wood as the candle burns. If you're in Thunder Bay, stop by their shop in Goods & Co. Market.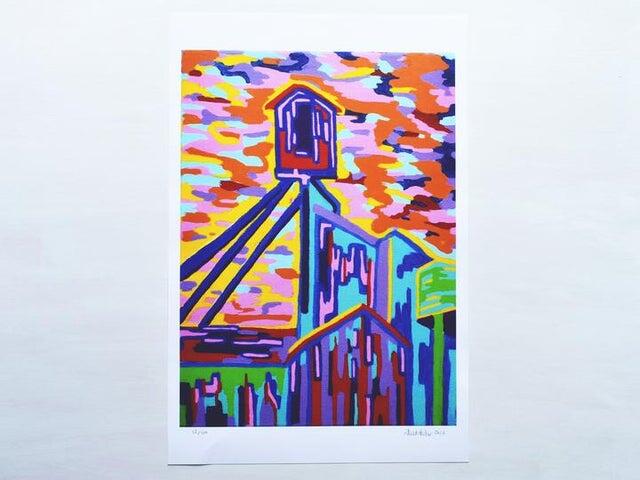 Maker: Patrick Hunter
Made In: Red Lake, Ontario
Made for: Indigenous art appreciators
The Red Lake Museum website has many pieces of artwork from local artists. The vibrant colours, the mine and the fun design made this piece stand out. This print is a welcome addition to any Indigenous or Northern Ontario art collection.
Maker: Janelle Waia
Made In: Opwaaganasiniing (Red Rock Indian Band), Ontario
Made for: Shoppers
Janelle Waia is a multidisciplinary artist known for her fashion sense and custom fur garments. Janelle's large organic cotton eco-tote bag is a fun way to gift one of Janelle's statement earrings, graphic shirts or to use every day as a grocery bag. 
A Northern Lights Print
Maker: Wanda Kabel-Easton Photography
Made in: Sioux Narrows
Made for: Art lovers
Wanda Kabel-Easton is a photographer known for her incredible images that capture the spirit and beauty of Northwest Ontario. Her Northern Lights photography is particularly captivating.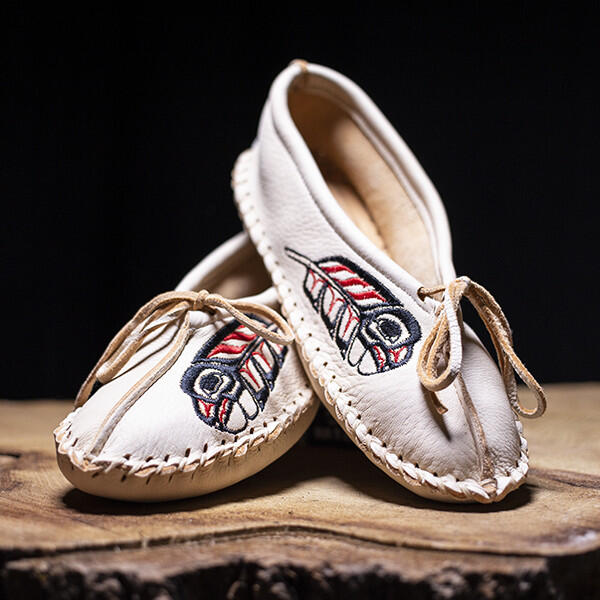 Sold by: Silver Moccasin
Made for: Anyone
Made from soft deerskin, these lightweight slippers feature padded insoles. Their compact size makes them handy for travelling, and they are also hand washable. The perfect gift for anyone who appreciates the quality, comfort, and utility of moccasins.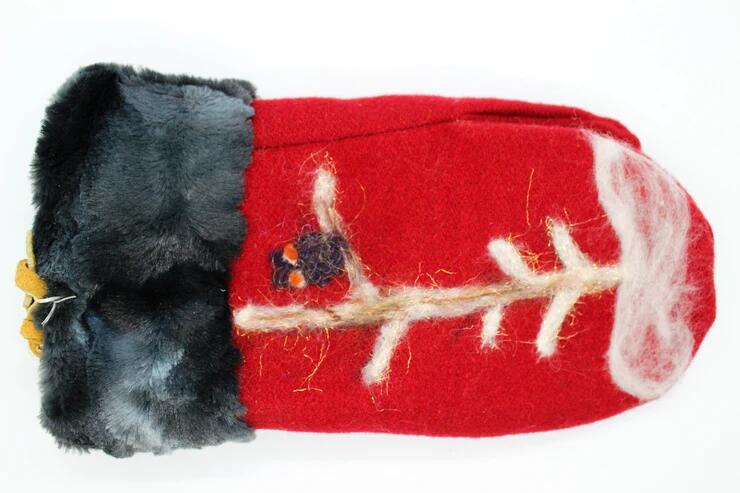 Maker: Dianne Laronde
Made In: Temagami, Ontario
Made for: Winter outdoor adventurers
Cute, durable, and made to keep hands warm during cold winter, Dianne Laronde's owl mittens are for anyone who spends time outdoors in Canadian winters! And let's face it, the owl design is just too cute not to love!
shop northern Ontario gifts now!
Northern Ontario is a mecca for creative artisans, outstanding small businesses, and talented crafters. Whether you are shopping for the foodie, the bibliophile, the craft brewery fan or the person who is hard to buy for, this list will have you feeling good about your holiday shopping by supporting those who take pride in their work and their businesses.