Pride Events in Northern Ontario 2023
Northern Ontario celebrates its 2SLGBTQI+ community this summer. Here's your calendar for everything Pride-related in the region.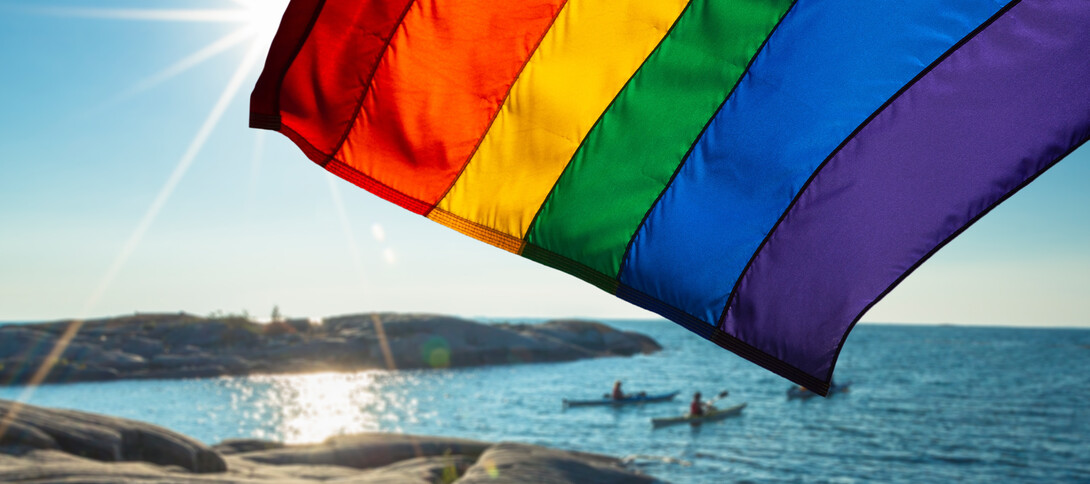 Pride Month is here! Events for 2023 are in full swing and it's time to plan your celebrations. Here's a list of pride month celebrations of 2SLGBTQI+ rights, freedoms, equality, and visibility in our Northern Ontario communities. 
If you have a Northern Ontario Pride Month event, website, or listing you'd like us to include, please send us an email at info@northernontario.travel. 
May 27-June 28
Elliot Lake Pride
Elliot Lake, ON
Elliott Lake will be kicking off their Pride festivities a little earlier than others. Starting from late May, you'll find a full month of Pride-themed events celebrating this town's LGBTQI+ community. First, there will be the Serpent River First Nation parade and BBQ on May 27, then a flag-raising ceremony on Monday and a men's brunch on Tuesday and a women's brunch on Wednesday. Throughout June you can attend a purge presentation, karaoke night, "Blingo," Pride motorcade and even a Second Chance prom. Learn more here.
June 1, August 4-13 2023
Sioux Lookout Pride
Sioux Lookout, ON
The municipality is hosting the pride flag and declaring June as 2SLGBTQ+ Pride Month on June 1 at 10 am. During the Sioux Lookout Blueberry Festival, Sioux Lookout will be having its annual Pride March—check back for events and information on the Blueberry Festival website. 
June 1-24 2023
Dryden Pride Month
Dryden, ON

Starting with a Pride Your Pet and a flag-raising ceremony on June 1, the Dryden Pride will let you include your furry friends in the celebration. You can also attend a Dryden Pride Celebration on June 24. Get more info about all the activities by clicking here.
Throughout June 2023
Fierte Timmins Pride
Timmins, ON
The flag-raising and Pride proclamation will open the 2023 Pride celebrations in this northern Ontario town. Take part in these events on the steps of Timmins City Hall. This will be their 10th annual Pride rally and parade. Keep up to date with their plans here.
Throughout June 2023
Borderland Pride
Fort Frances, ON and International Falls, MN
This cross-border Pride organization has a host of events planned for June. The Passport to Pride March will be June 10 at International Falls/Fort Frances. Or check out SPLASH! Drag Show + Splash Park Fundraiser also on June 10. Follow their Facebook page for more events and updates. 
June 1-29
Thunder Pride
Thunder Bay, ON

Get ready for a jam-packed month of Pride activities in Thunder Bay this year. The first three days, from June 1-3, you can enjoy a sunrise ceremony, a flag raising and a pool party. This will be followed by Pride awareness breakfast, glitter ball and an allyship town hall by June 15. In the second half of the month, you can take part in a march, a street fest, Pride After Dark, story time, and a retro dance party. Closing out a colourful Pride month, don't miss the drag show on June 25 and the two-spirit pow wow on June 29. See all the details of Thunder Bay's busy Pride itinerary here.
June 10, 2023
West Nipissing Pride Parade
West Nipissing, ON

This will be an important year for Pride in West Nipissing. The community will be holding its first Pride Parade on June 10. They're getting started on planning now and are looking for more residents to sign up for a float. You can learn more about the parade or get involved here.
June 16, 2023
Temiskaming Shores Pride
New Liskeard, ON
The second annual Temiskaming Shores Pride March will take place on the waterfront in New Liskeard, Friday June 16 at 7:00 pm. According to the organizers, details are still being finalized, but the plan is to begin and end at the ballpark end of the waterfront boardwalk. Come for a casual, fun evening filled with happy people.
July 10-15
Fierté Sudbury Pride
Sudbury, ON
On the weekend of July 8-9, organizers will be holding a Two Spirit Powwow. Pride Week itself is immediately after the Powwow, beginning Monday, July 10 through Sunday, July 16. The main event, our Pride in the Park and Pride March, will be on Saturday, July 15. Check the Fierté Sudbury Pride Facebook page for more details. 
July 16-24, 2023
Sault Pride
Sault Ste. Marie, ON
From July 16 to July 24, there will be several Pride activities here. Start the festivities with the Rotary parade on July 16. Then on the 17th take part in the Family Fun Day, as well as the Flag Raising and Pride Walk. On July 18, there will be a Pride clothing drive and a five-day YMCA Pride Camp. From the 20th onward there will be a fashion show and BBQ, a Bingo night, and then Pride dance, rainbow run, drag show and Rainbow brunch in the closing days. See more here.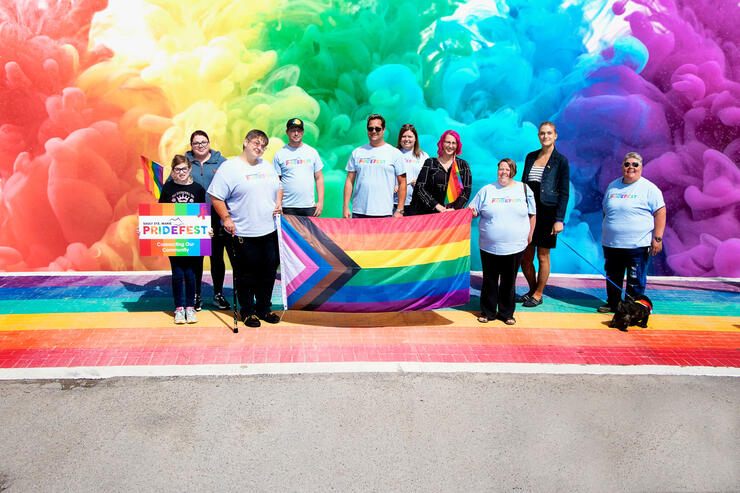 Check back for more updates on Pride events in the following communities:
From everyone here in Northern Ontario, we wish you a happy, supportive, and safe Pride Month.